Personal accolades may not be as important as winning NBA Championships, but boy, they most feel almost as good as that, unless you're just getting used to always taking home the highest of honors.
MVPs, Scoring Titles and that kind of stuff are some things most stars strive for, considering they mostly depend on their own, rather on team success like winning an NBA Championship or stuff like that.
Even so, there have been 5 players that have been as dominant as can be through the past 5 seasons, collecting a lot of silverware to decorate their living rooms. Today, we're going to let you know about the 5 most accomplished players over that span.
5. LeBron James
2016 NBA Champion, 2016 NBA Finals MVP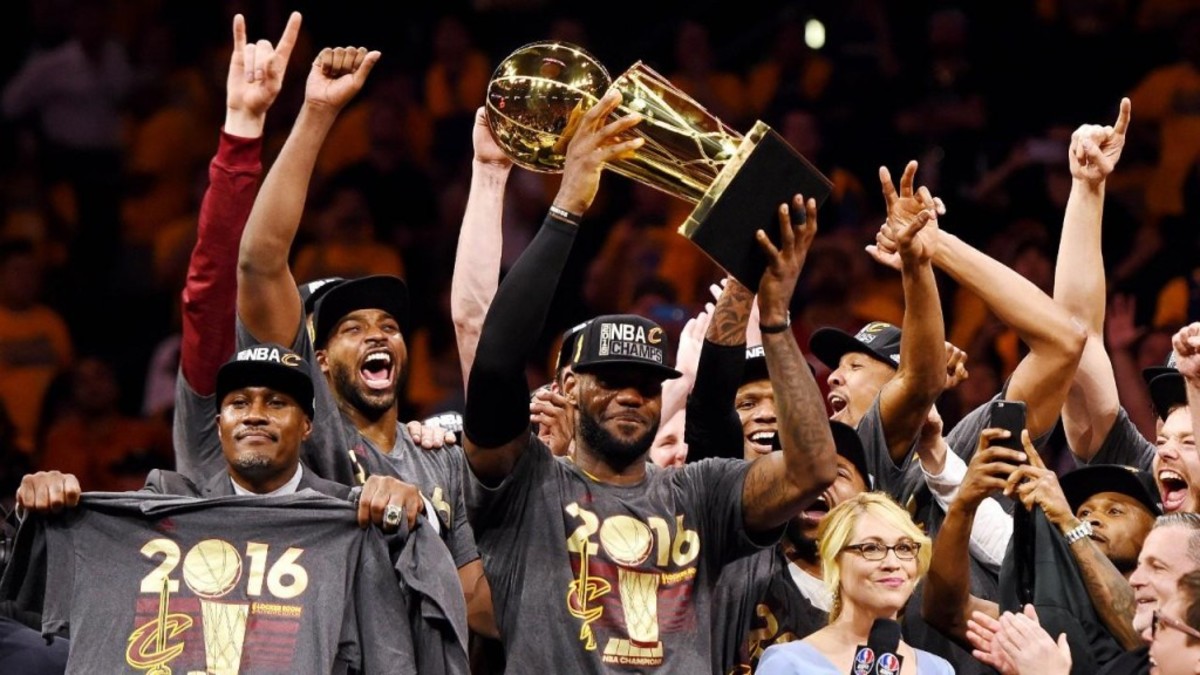 It's crazy to think it's been over 5 years since LeBron James last won an MVP award, especially considering how great he was for the Cleveland Cavaliers by taking them to 4 straight NBA Finals.
Either way, at least the King can brag about fulfilling his promise of taking the Cavaliers to the highest of levels back in 2016, where he won them the Larry O'Brien Trophy and took the Finals MVP award home.
4. James Harden
2017 Assists Title, 2018 MVP, 2018 Scoring Title
For some fans, James Harden was snubbed of the 2017 MVP because of Russell Westbrook's stat-padding, but at least he led the league in dimes that season preparing for what would be the first step towards becoming the league's hottest player.
Harden would pick up things right where he left them next season, leading the Rockets to the best record in the NBA and leading the league in scoring to win both the Scoring Title and the MVP. Notably, he looks poised to do it again this season.
3. Russell Westbrook
2015 Scoring Title, 2017 MVP, 2017 Scoring Title, Triple-Double Season (2016-17)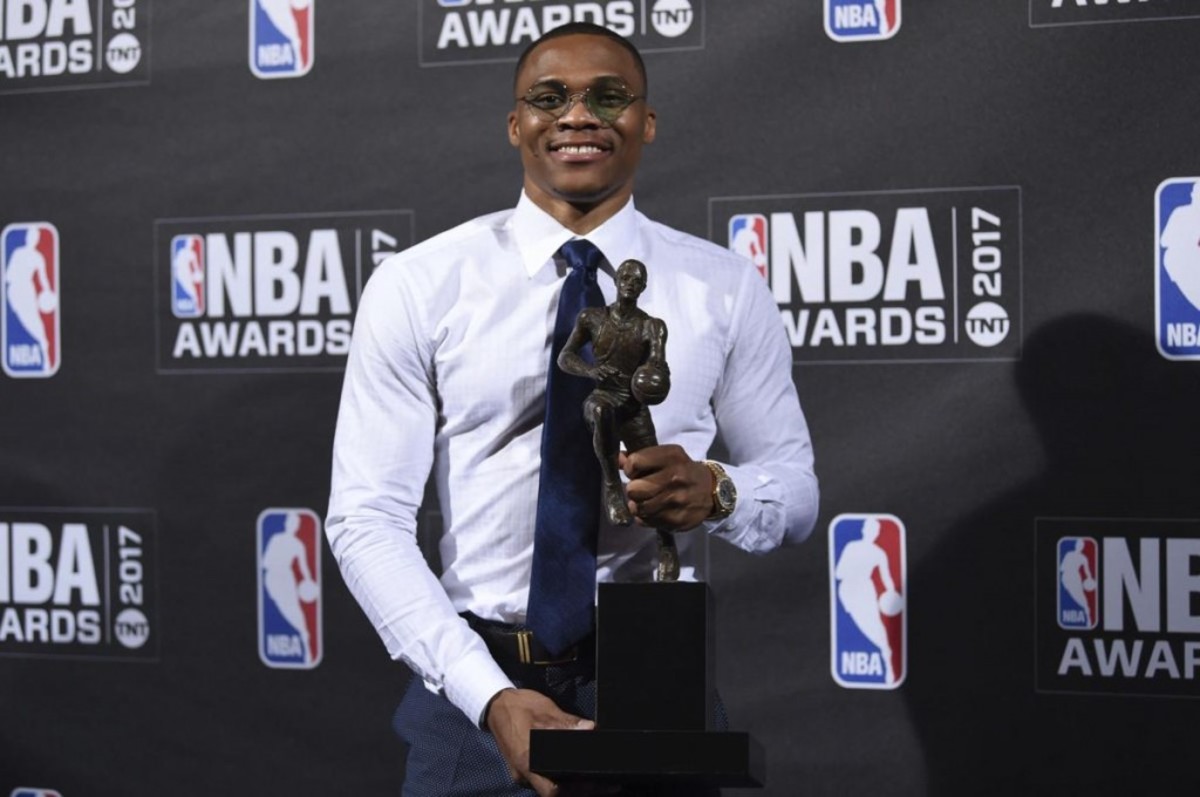 Some people take Russell Westbrook's accomplishments with a grain of salt, as sometimes it feels as if he was more worried about his stats rather than doing what's best for his team and making his teammates better.
Truth or not, Westbrook has been on a hell of a run since 2015. Since then, he's led the league in scoring twice and won the league's MVP for becoming the first player since Oscar Robertson to average a triple-double for a full season. He's done it twice now.
2. Stephen Curry
2015 MVP, 2015 NBA Champion, 2016 MVP, 2016 Scoring Title, 2017 NBA Champion, 2018 NBA Champion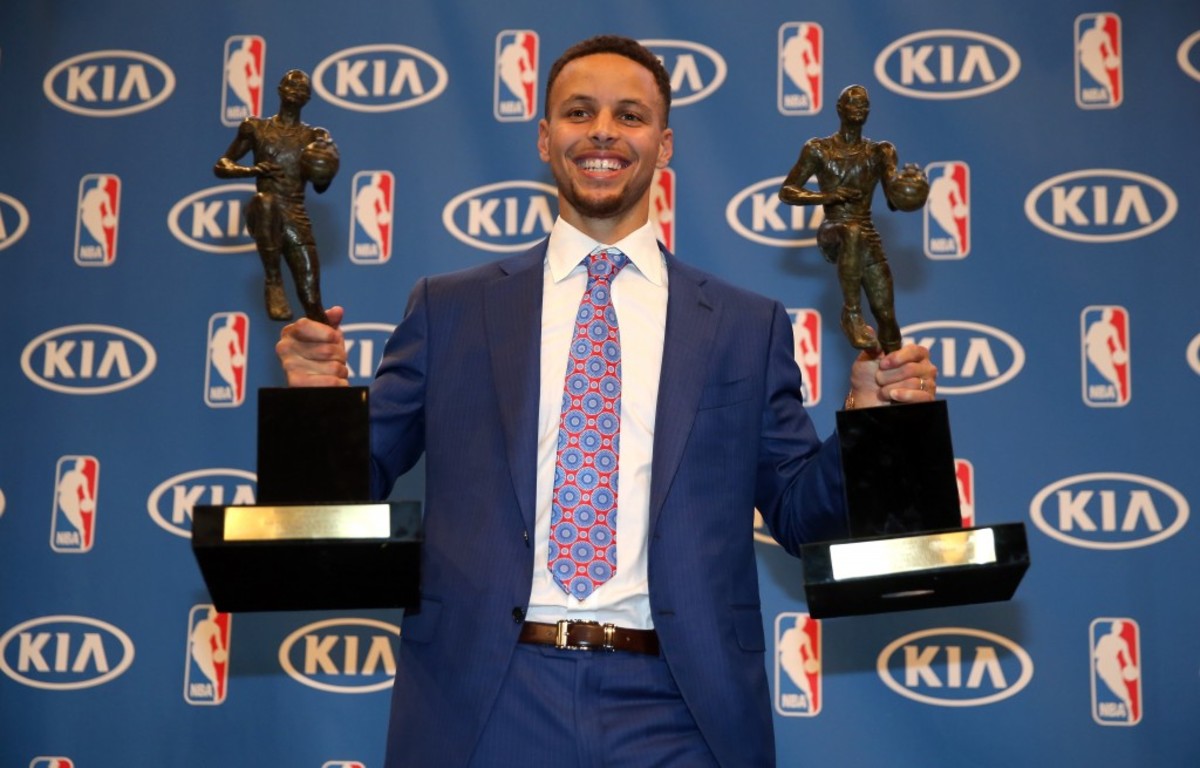 Even though the best shooters ever and several hoops legends agree that Stephen Curry is the greatest shooter this game has ever seen, the Warriors' point guard still draws a lot of hate from fans that say he's overrated.
So, after being criticized for winning the MVP despite not leading the league in scoring, an angry Curry took the league for assault the very next season to win back-to-back MVPs and the Scoring Title.
Read More
3 Times Stephen Curry Was Almost Traded From The Golden State Warriors
Top 15 Players With The Most Trophies In NBA History
Creating The Most Unstoppable And Perfect Laker Ever
1. Kevin Durant
2014 MVP, 2014 Scoring Title, 2017 NBA Champion, 2017 Finals MVP, 2018 NBA Champion, 2018 Finals MVP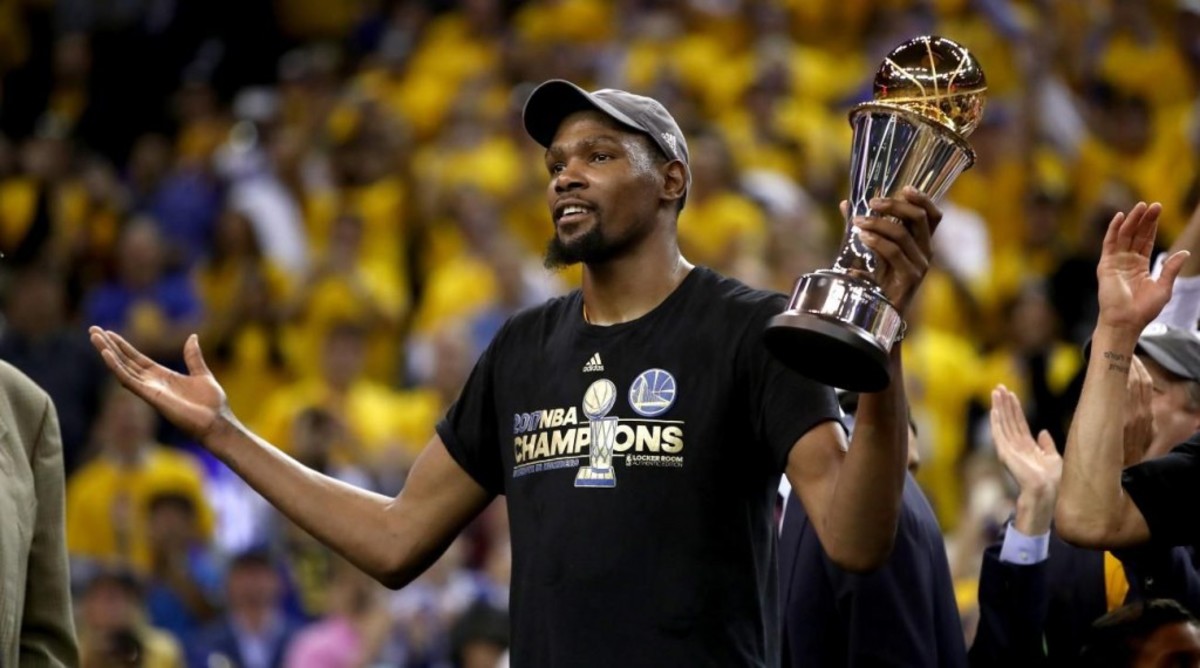 Kevin Durant has been heavily bashed for joining the Golden State Warriors, but time has proven that he's made the right choice for his career as he's won back-to-back Championships and Finals MVPs.
Even though some may argue he snubbed Curry of last year's Finals MVP, Durant has improved on a yearly basis from his MVP season up to the point where he's now one of the most underrated defenders and rim protectors as well of a walking bucket.