Life can be amazing sometimes. For Atlanta Hawks star Trae Young, it has come full-cicle.
A series of photos are breaking the internet, featuring a young Trae with a number of different stars that he is now playing against today, including Kevin Durant, Russell Westbrook, Blake Griffin, Damian Lillard, Karl-Anthony Towns, and Kyrie Irving.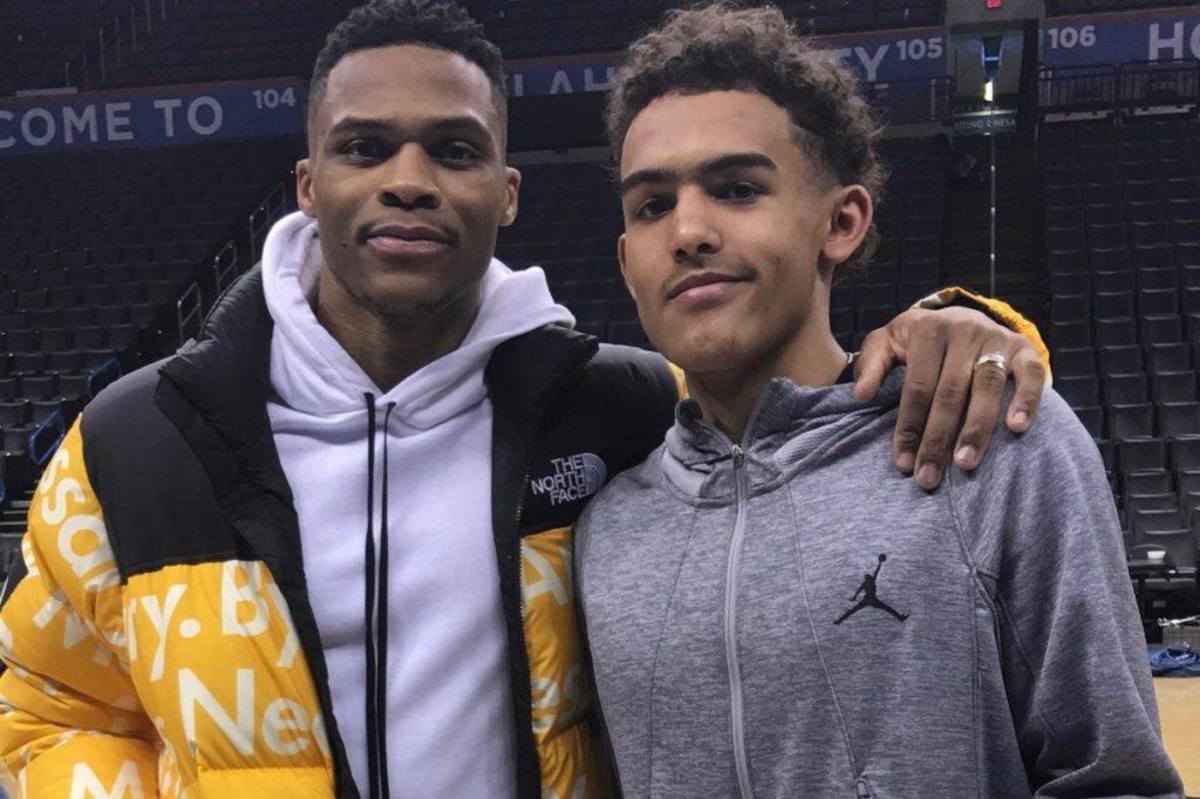 Yep it still doesn't seem real. Wish I could share some of the advice this guy has given my son over the years. And now tonight he'll be on the same court with him. Trae is calm & cool about it. But dad still gets the chills and all emotional 😂😂😂 RESPECT pic.twitter.com/Uj0xQOsuUa

— Ray Young (@rayfordyoung) November 13, 2018
It has come full-circle for Trae pic.twitter.com/TNFh9KHCfF

— Fadeaway World (@FadeawayWorld) January 13, 2020
The fact that Trae was shaking hands with these dues only to torch them on the pro-court years down the line is a crazy twist.
The same guys he grew up idolizing are the same players he's battling the hardest against today. Trae has been mostly successful. Though his team has not fared well this season, he in on pace to post one of the best young individual seasons we've ever seen.
NO doubt, a lot of hard-working, training, and good advice-seeking have helped him become so dominant on the basketball court.