The trade deadline is fast approaching, and there hasn't been much movement regarding some of the top players in their positions. Rather, it has mostly been a lot of talk without action.
But if there is one thing we are aware of, it is the fact that teams like to wait until the last minute before striking their deals in order to see what else is out there and to keep their options open. While we expect to see the same thing this season, we also expect to see at least ten very capable players moved this season. While it would be unlikely that every single one of these players are moved at once, it wouldn't be surprising considering the expectations of some of the league's top teams.
Here are the ten players who are most likely to reach their best destination before the trade deadline.
Derrick Rose – Los Angeles Lakers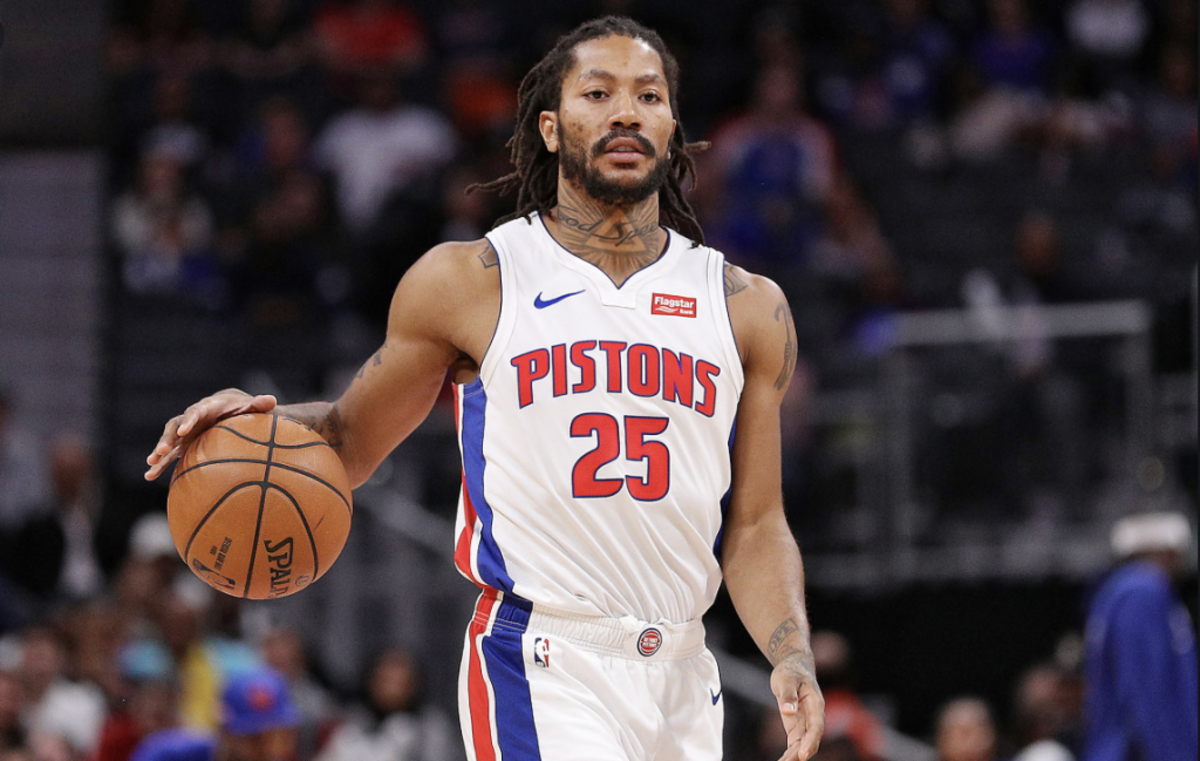 Derrick Rose has been an All-Star all season long, and it is only a matter of time before a top team snatches him up. Rose looks quicker, stronger, and more motivated than ever before and his consistent play on the court has proven that.
The Los Angeles Lakers are in desperate need of a playmaker since they only have LeBron James to consistently control the ball and run the plays. Even when the plays break down, James is good enough to score at will. Rose can be a secondary playmaker who can score and run the show, so this move makes a lot of sense for LA.
Bogdan Bogdanovic – Milwaukee Bucks
The Bucks need shooting and defense, and Bogdanovic has been rumored as a target for them multiple times this season. Bogdanovic is a very good role-player, and can even start games without the coach worrying about a drop-off in production. He can handle the ball well, shoot from deep, and has the toughness to add to a team's defensive resistance.
The Bucks have an incredible system going, thanks to Giannis Antetokounmpo, and adding another capable shooter will boost the Bucks changes to lift the NBA title.
Danilo Gallinari – Portland Trail Blazers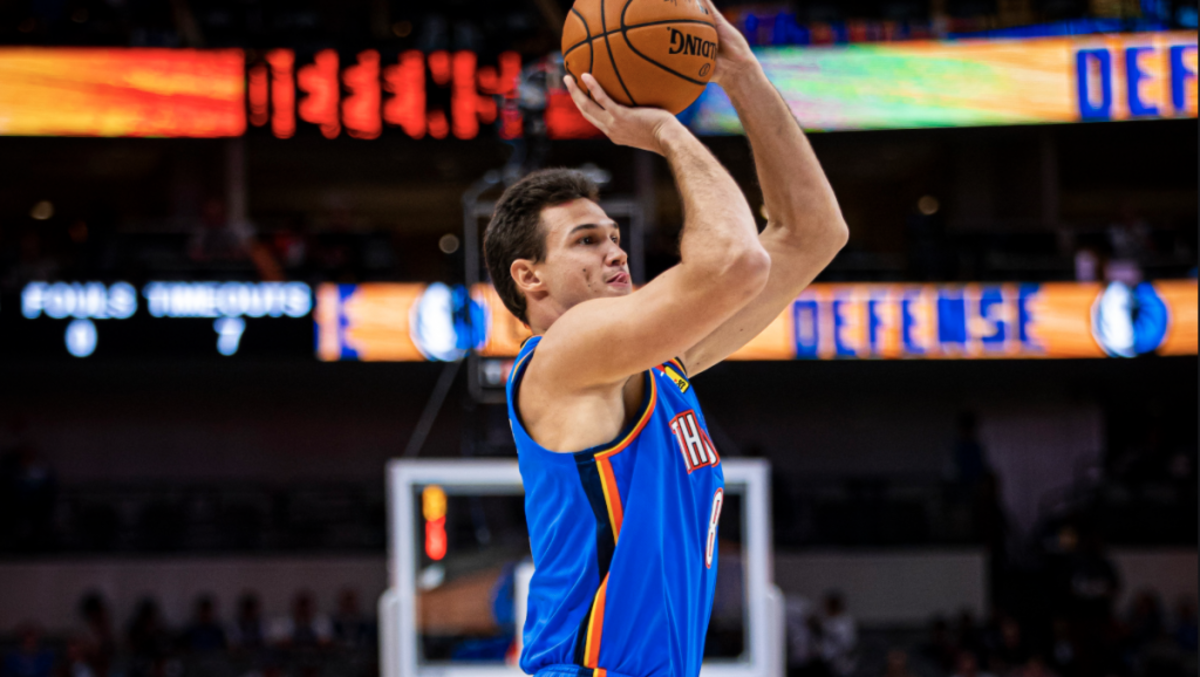 Gallinari has always been a steady scorer, especially from the perimeter, but his downfall was that he couldn't stay healthy long enough. This season, Danilo looks energized and healthy enough to possibly play at a high level throughout the season and the playoffs.
He is a legitimate 20-ppg scorer, and the Portland Trail Blazers would love to add him to the frontcourt. A lineup with Damian Lillard, C.J. McCollum, Carmelo Anthony, and Danilo Gallinari would score 100 points among themselves with ease. It doesn't seem Portland wants to defend anyways, so adding another 20-ppg scorer will only help their cause of outscoring teams by will.
Kevin Love – Houston Rockets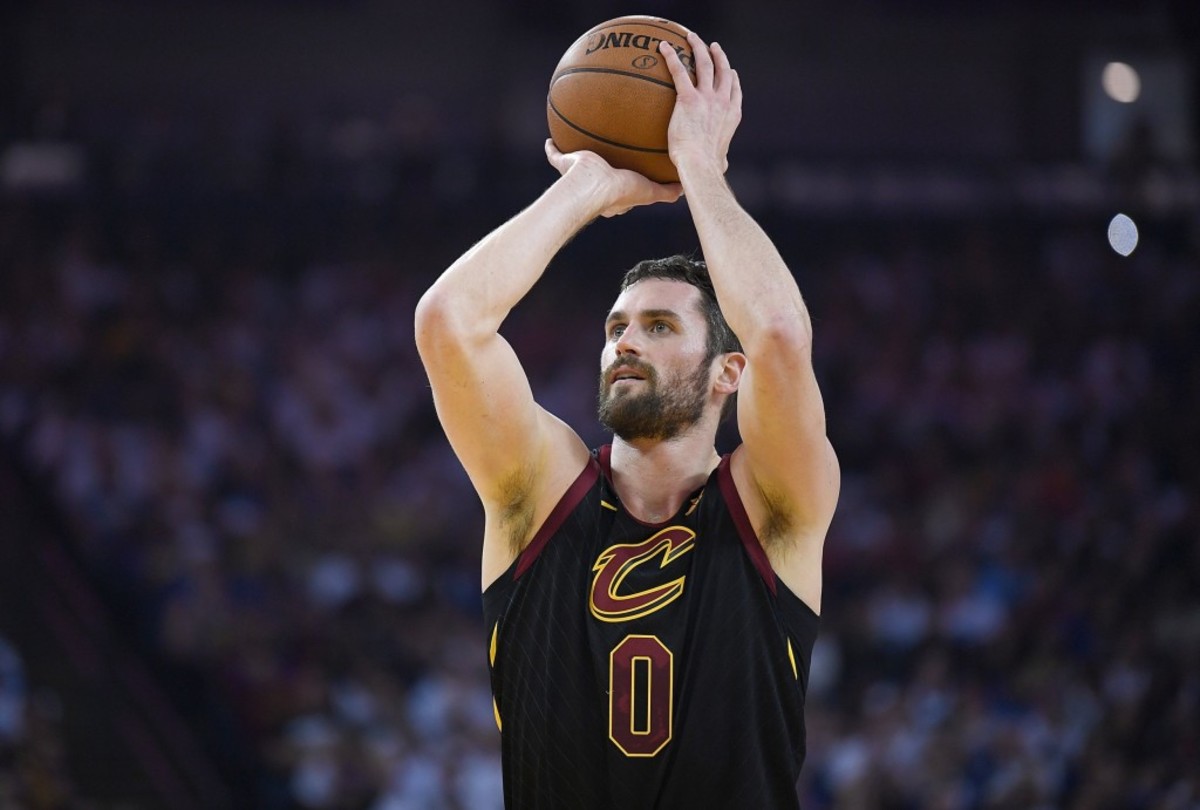 The Rockets are good, but they lack big man depth. More specifically, only P.J. Tucker can be relied upon to play big minutes at the power forward spot. Tucker is a very consistent player, but the Rockets need more if they want to compete with the likes of the Lakers and the Clippers.
Kevin Love would immediately address this issue with sublime shooting from the corner, and a very high rate of rebounding. While he isn't the defender Tucker is, Love would average nearly 20-ppg in this Rockets system built on corner threes. Love would boost the Rockets title chances without a doubt.
Robert Covington – Philadelphia 76ers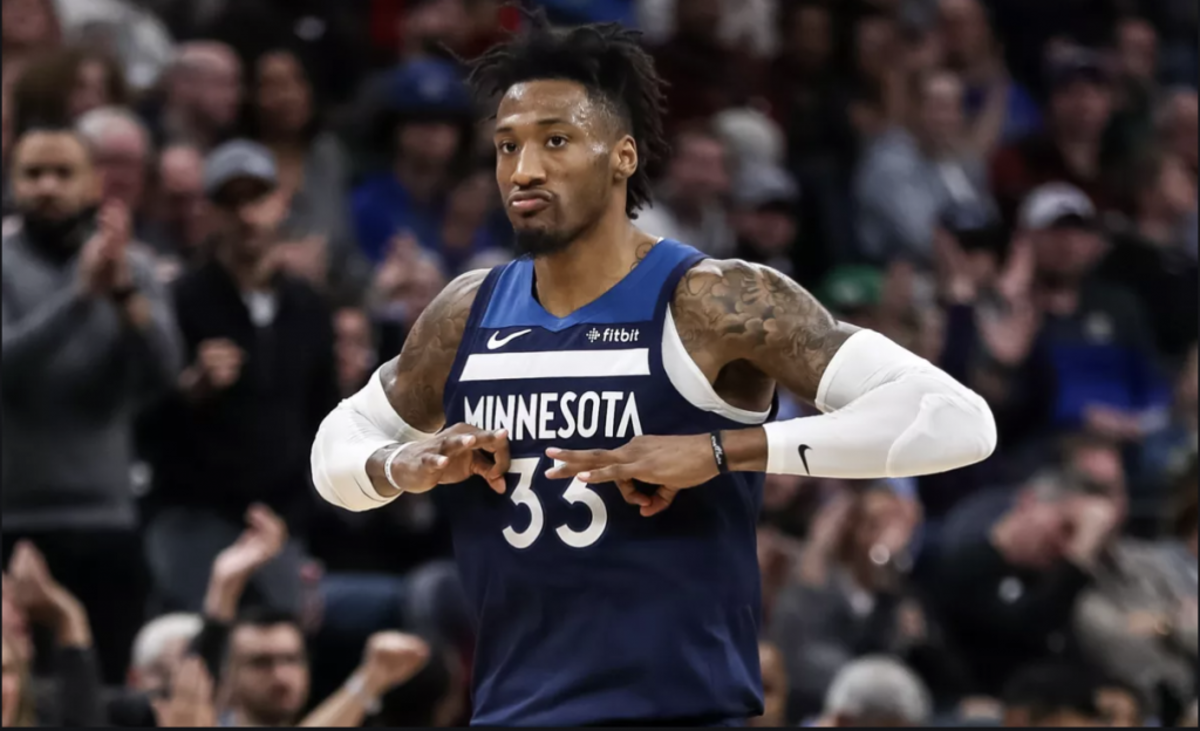 Covington is the prototypical effective small forward in today's NBA and one of the best two-way players available on the trade market right now. He can guard four positions thanks to his speed and size and has an above-average three-point jump shot. In fact, he's one of the best three-point marksmen in the NBA.
The Sixers are looking for added depth and shooting to add to their roster because they are looking second fiddle to the Milwaukee Bucks so far this season.
Andre Drummond – Boston Celtics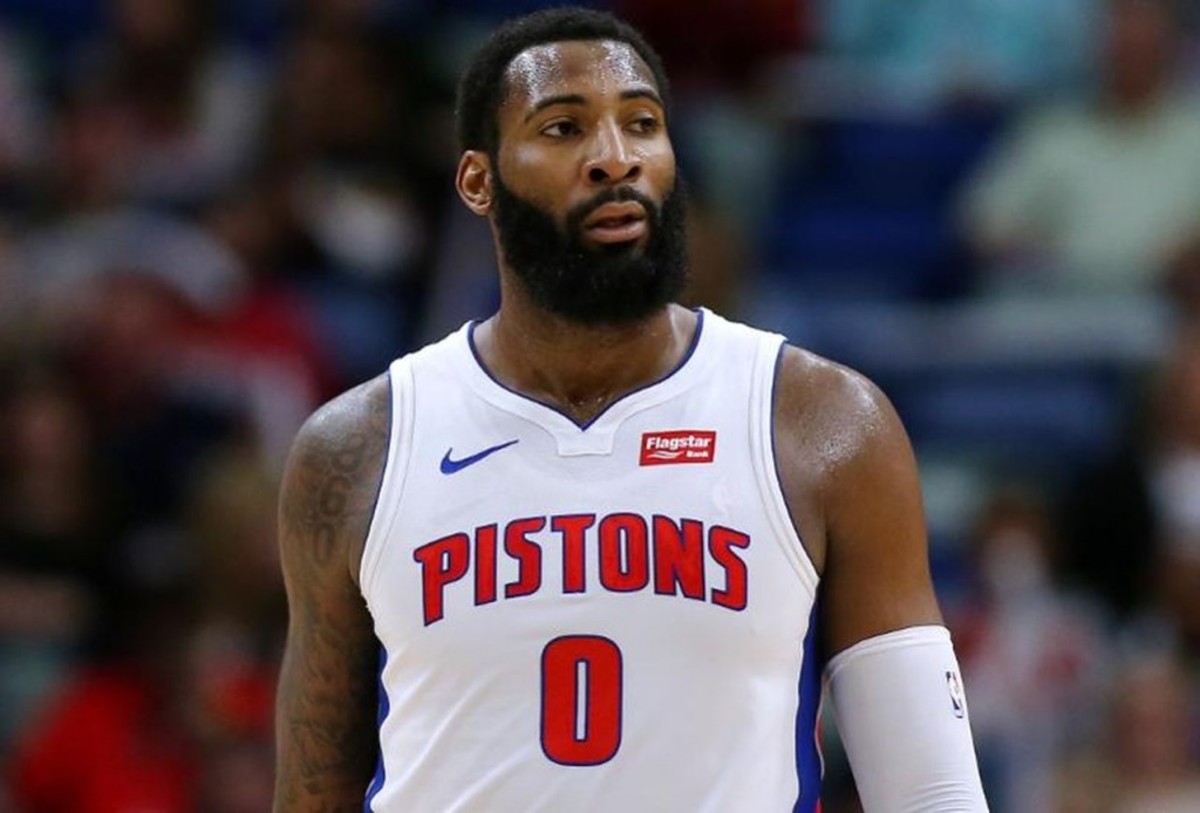 Without a doubt, Drummond is one of the best defensive players in the entire NBA. He is also the league's best rebounder, averaging 15.6 RPG so far this season. If the Celtics were to get Drummond, they would have the talent necessary to compete for the number one spot in the East.
The Celtics have performed admirably since the loss of their star Kyrie Irving, but they need extra star power if they want to defeat the likes of the Lakers, Clippers, and Bucks to win the title.
Aaron Gordon – Minnesota Timberwolves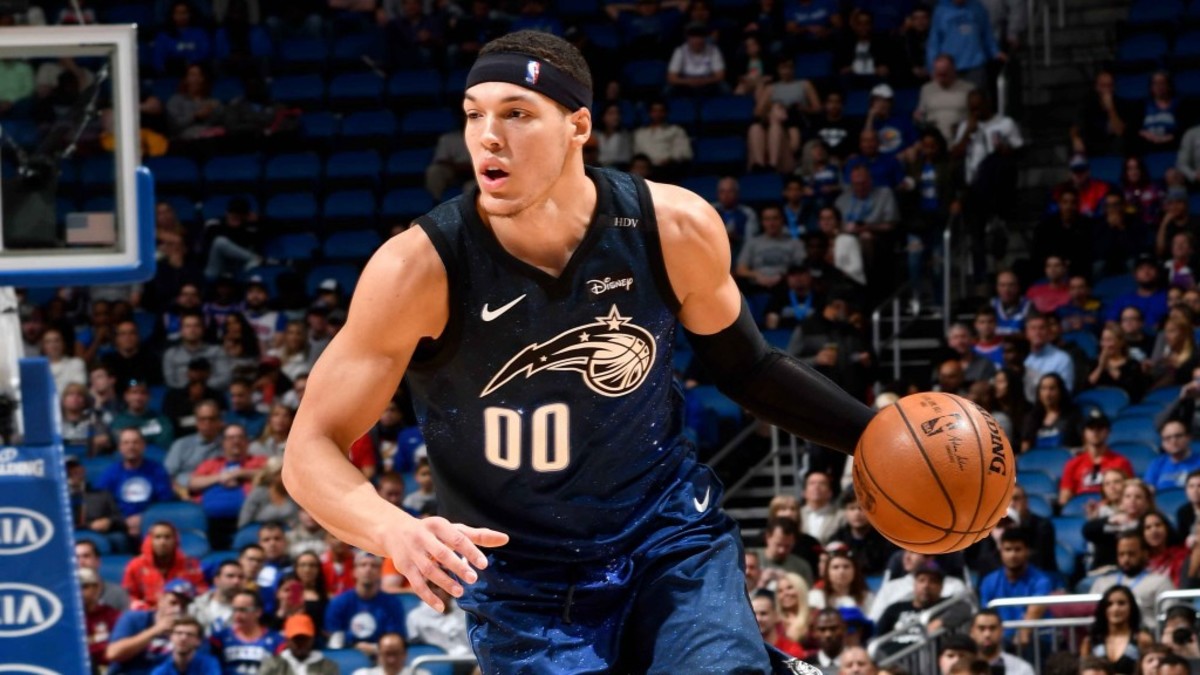 The Timberwolves have a superstar talent in KAT, but they could use another young developing star to add to their cast. They have looked at D'Angelo Russell for a while, but the Warriors aren't interested in moving him just yet.
Gordon is a stretch four player who has the size and capability to finish on the inside. Perhaps most importantly, he has the ability to defend multiple positions and be a beast on the fast break. A frontcourt with KAT and Gordon is a potentially scary lineup in the making, so the Wolves are keen to make it happen.
Kyle Kuzma – Detroit Pistons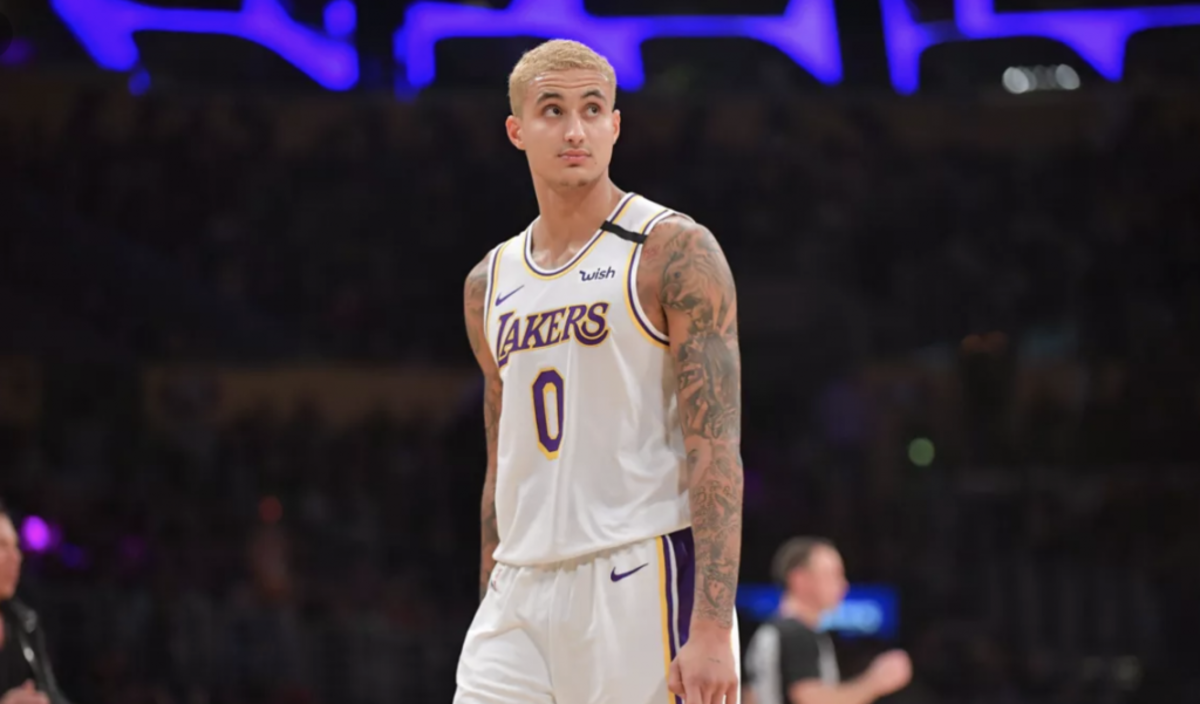 The Pistons have been a mess all year, and have only relied on Andre Drummond and Derrick Rose to guide them through the season. Even Blake Griffin has underperformed and is out for the year.
Kyle Kuzma can get his shot to be the man on a franchise by getting traded to the Pistons. Kuzma can score in a variety of ways and would relish the chance to shoot 20 or more times a game. The Pistons can also start their rebuild by trading Rose for Kuzma, and finally build from the ground up.
Andre Iguodala – Los Angeles Lakers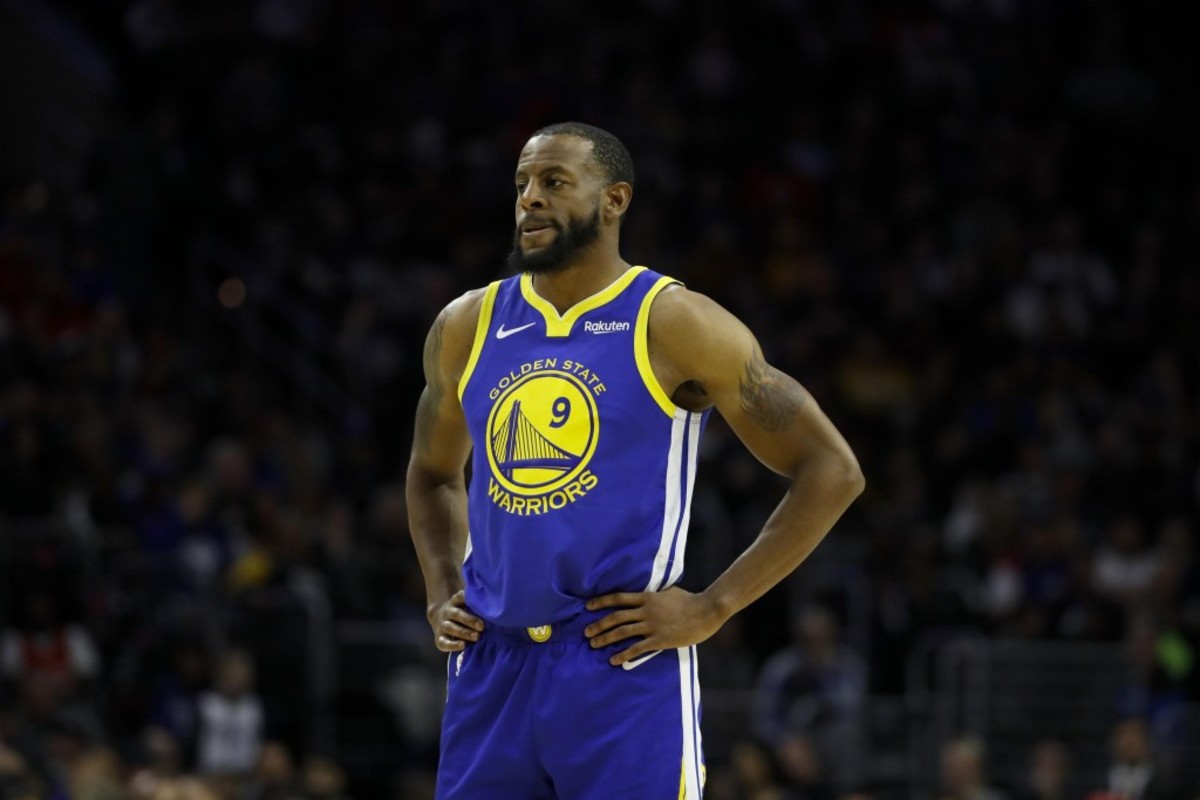 The Lakers are the best team in the West, but adding a player with championship experience like Iguodala would give them depth and defense in the playoffs and possibly the Finals. Iggy is a former Finals MVP who is hungry for another ring and would fit perfectly with James and Davis on the court.
Not to mention, adding a versatile swingman would boost the Lakers' chances of being the favorites for the title. Adding a player with Iggy's heart and championship experience is vital for a contending team at this point in the season.
DeMar DeRozan – Miami Heat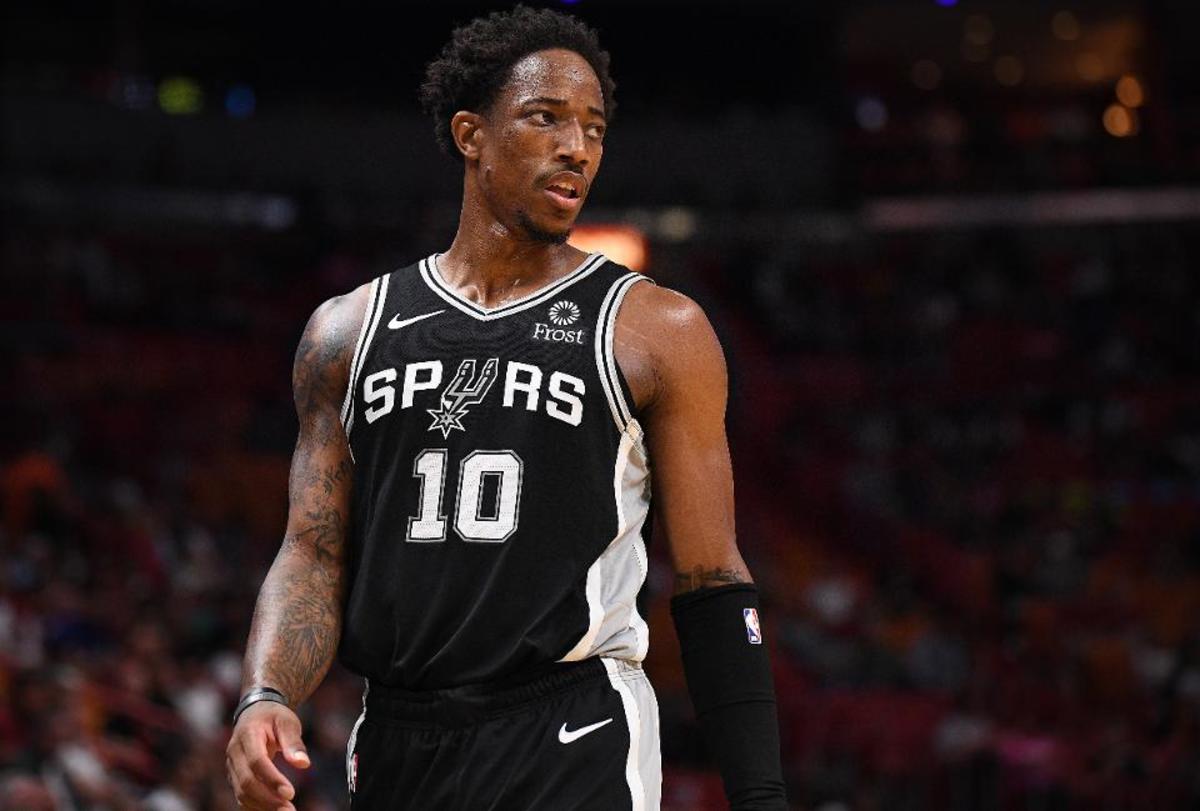 Finally, DeRozan looks to be on the move very soon. If there is one team where he would fit perfectly, it's the Miami Heat. The Heat already has two All-Stars in Jimmy Butler and Bam Adebayo, and adding a third one would make them a legitimate contender in the East. They have an excellent coach, an excellent system, and role players who want to play hard and win. DeRozan would flourish in that system.
Perhaps most importantly, he would be a perfect fit alongside Jimmy Butler. DeRozan and Butler can score and average at least 40 PPG combined, while also being very strong on the break and on the defensive end. Miami is always looking to get better, and DeRozan would place them among the Eastern Conference elite.
Next
The Only One Reason Why The Los Angeles Lakers Must Win The Title This Season
Remembering Kobe Bryant: The Black Mamba's Greatest Moments
All Of The Players Who Changed Their Number To Honor Kobe Bryant
How Trading Serge Ibaka Changed The Oklahoma City Franchise Forever
Max Kellerman: "Planet Earth Wanted To Be Like Mike. But No One Actually Had The Nerve To Try Like Kobe."