The Western Conference has been the dominant conference for as long as we can remember. More. Often than not, the West has a ton of All-Star caliber players. Going back in time, it might be interesting to pit some of the great Western Conference Teams against the most recent version of Team LeBron that we saw in this year's All-Star Weekend.
Team LeBron is still undefeated since the new All-Star format has come into play, and this is down to LeBron's ability to always surround himself with the best talent possible. He simply knows how to pick his team, and it has resulted in his favor multiple times. With the likes of Kawhi Leonard, Anthony Davis, and James Harden alongside him, Team LeBron was a very scary team to watch.
In order to truly test the limits of NBA lore, the Western Conference All-Stars in 2000, led by Kobe Bryant and Shaquille O'Neal, will be pitted against Team LeBron in a massive showdown for the ages. Here is how it plays out.
Point Guard: Jason Kidd vs. James Harden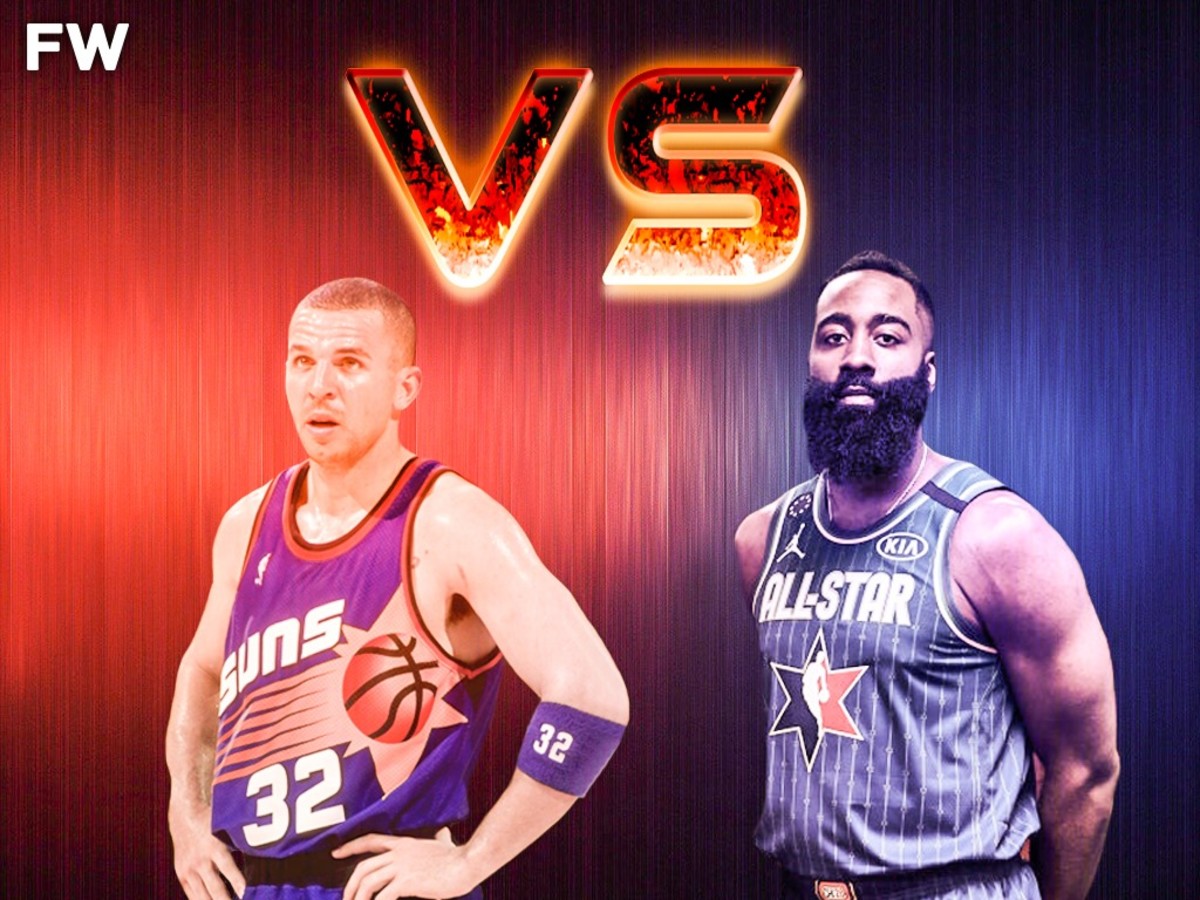 While Kidd is a traditional point guard in terms of his style of play, Harden is no slouch at this position either. Harden's ability to score the ball gives guys open looks, and his long-range prowess opens up the floor for his teammates. Harden's offensive firepower will attract a ton of attention, and his playmaking skills will be showcased on full blast in this game.
Kidd will play smart, move the ball, get guys easy layups, and defend at an All-NBA level. His partnership with both Kobe Bryant and Shaquille O'Neal will be vital for his team, as he will fit perfectly as a leader and a playmaker.
Shooting Guard: Kobe Bryant vs. Luka Doncic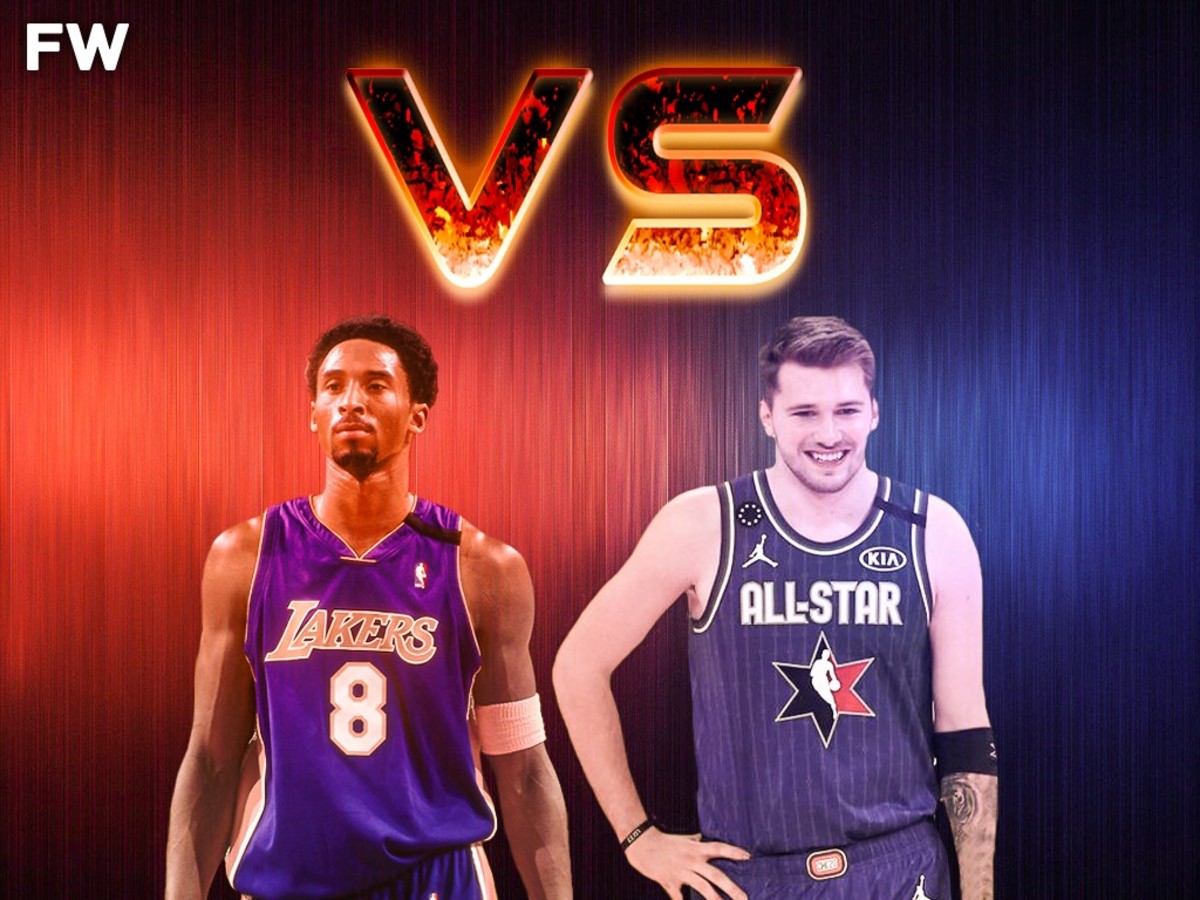 Luka is a very promising young player with exceptional skills, but his matchup will be about Kobe Bryant. Kobe will be the consistent offensive threat for his team, thanks to his ability to do damage on the outside, and Doncic will have a very heavy burden to handle defensively. Luckily, Kawhi Leonard will give Doncic a breather to do what he does offensively, including moving the ball and scoring the ball from the inside and outside.
While Doncic will prove why he is a capable starter on Team LeBron, Kobe Bryant will be the star of his team and the most dominant guard in the game.
Small Forward: Kevin Garnett vs. Kawhi Leonard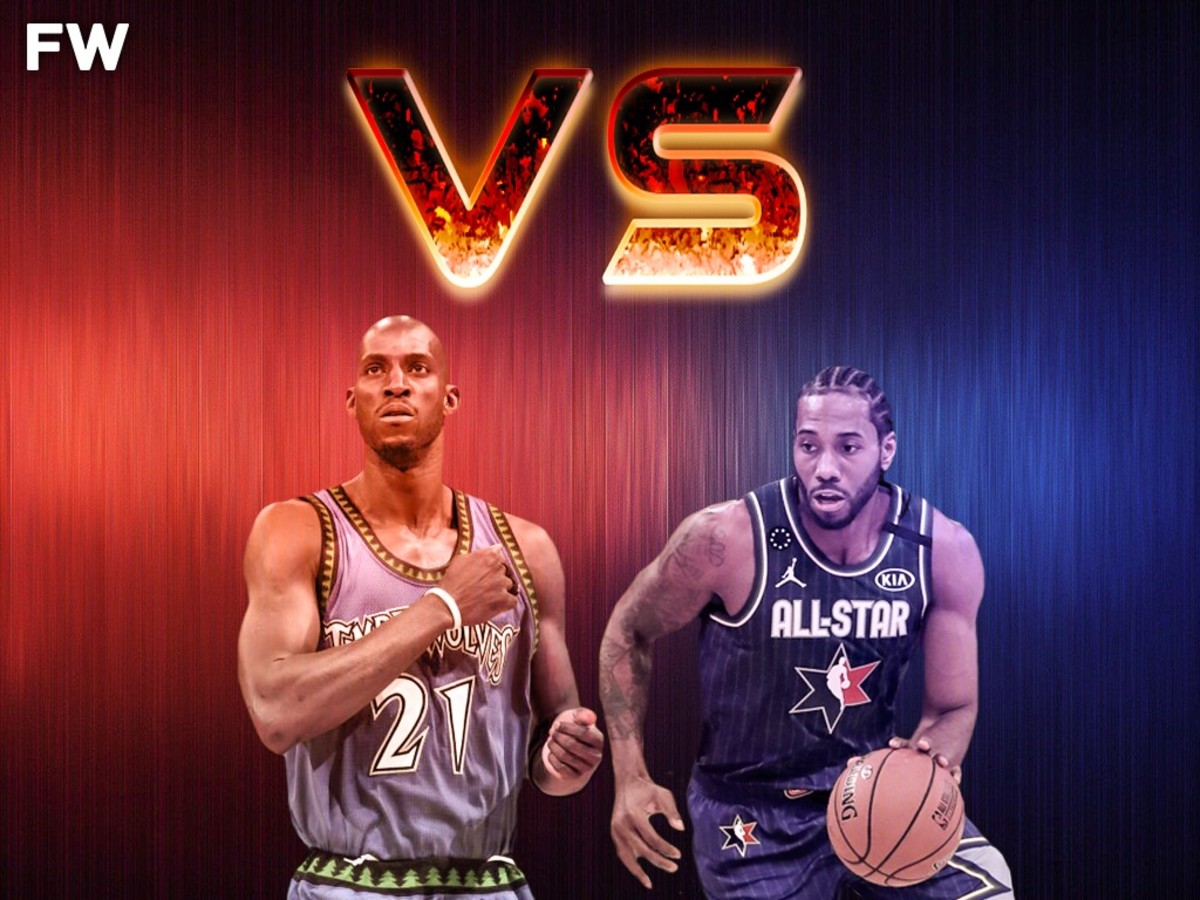 This matchup can be summed up in one word: defense. Garnett will be a feisty leader for his team, especially in the second half, and his toughness and energy will be problematic for Team LeBron. But make no mistake, Leonard will be the best player on the floor for Team LeBron in the fourth quarter.
He will find his groove from the perimeter and will manage to give his team the best chance to take down the mighty Western Conference All-Stars. Nonetheless, KG and Leonard will make their impact known with their ability to stop the ball in transition and protect the lane from easy layups.
Power Forward: Tim Duncan vs. LeBron James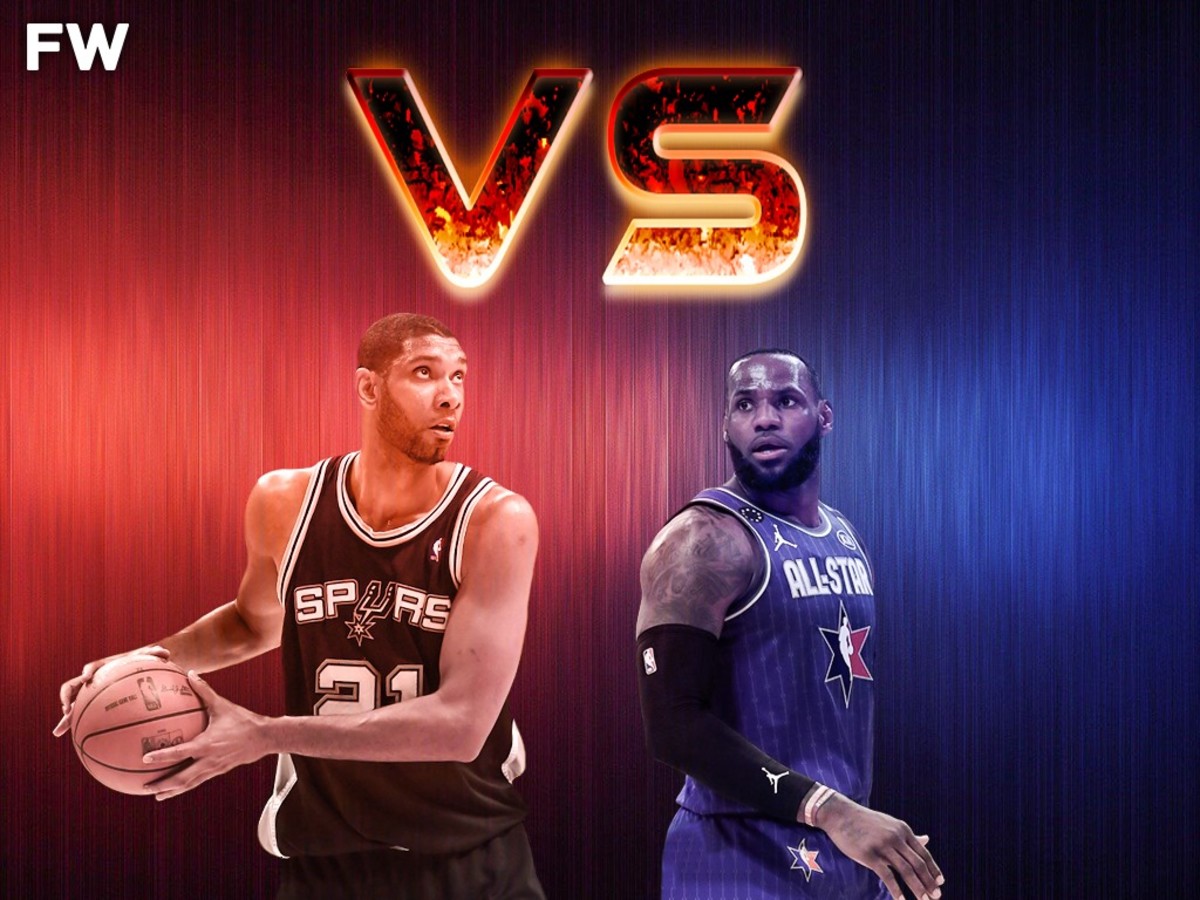 This is a very intriguing matchup, mainly because Duncan excels from the mid-range inwards while LeBron will do most of his damage inside the paint. James will mostly be running for the show for Team LeBron, but will still find success in attacking the basket and using his physicality and speed to his advantage.
Duncan is one of the greatest rim protectors in NBA history, so he will provide a big challenge for anyone attacking the rim including LeBron James and James Harden. Not to mention, Duncan will come up very big in the clutch very late in the fourth quarter.
Center: Shaquille O'Neal vs. Anthony Davis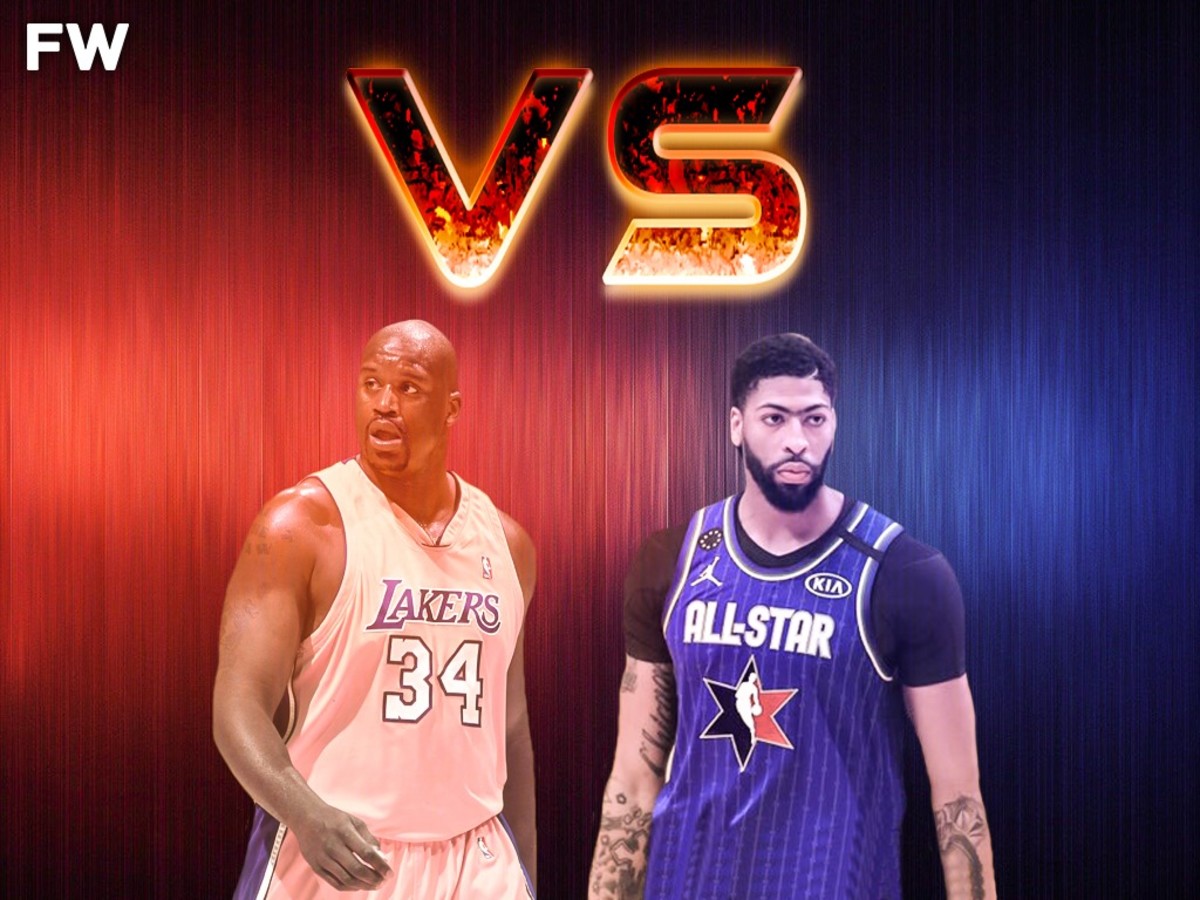 Shaq and Davis is in many ways, a mismatch. Shaq is a beast of a man and will look at Davis as if he is "barbequed chicken" down low. Davis is a very finesse player and has made it very clear that he prefers to play the power forward position most of the time. While Shaq's physical style of play and imposing presence will be a big part of the Western All-Star attack, Davis will have his own success. Davis will spread the floor and force Shaq to defend the perimeter on the other end.
This will open the lane just enough for LeBron James to find his way to the basket for an easy two points or a three-pointer. Not to mention, Davis is not a slouch on defense and will bother Shaq as much as possible. While Davis will put up strong numbers in this game, and his impact will be important, Shaquille O'Neal will be the major paint presence in this game.
Game Analysis
This game will be tightly played since both the teams have very good defensive players and a ton of offense. While this will be nip and tuck throughout most of the game, the Western Conference All-Stars will manage to come away with a two-point victory in exciting fashion.
The first quarter will end 35-30 in Team LeBron's favor, with their ability to run the floor and drain the outside shot playing a major role here. Leonard, Doncic, and Harden will all have at least one three-pointer in the first quarter, helping Team LeBron get an early lead. Kobe Bryant and Jason Kidd will be the stars that cut the lead by the end of the first.
The second quarter will be all about Shaquille O'Neal. He will find it very easy to score on Davis at the start of the quarter, recording 4 straight buckets including a fast-break alley-oop lob from his buddy Kobe Bryant. He will eventually finish the first half leading all players with 15 points and 8 rebounds. There wasn't much fouling in the first half, so Shaq pretty much will have his way in the paint. Even so, Team LeBron will manage to hold onto a 62-55 lead at the end of the first. Their long-range shooting and ability on the break will be the main factor here, along with the inability for Garnett or Duncan to get going from the perimeter. It seems that the game will be all about offense, but that was only the first half.
In the second half, The West All-Stars tighten up. Every player on the team is a lock-down defender, and they will get a hold on Team LeBron's ability to move without the ball and run on the break. Davis will manage to pull Shaq away from the paint with some long-range shots, but switching Duncan or KG onto Davis will work in the West's favor as they will be able to stick him tighter. Kidd and Bryant will go off in the second half, with their ability to pick the ball and find each other for easy buckets. Kidd will finish the third quarter with 6 assists, and Bryant will lead all scorers entering the fourth with 25 points.
The fourth quarter will start off at a quick pace, with Doncic and Harden attacking the rim for easy points. With a quick timeout and tactical change, the West will start to slow the game down to stifle Team LeBron's backcourt.
Even with LeBron running the show for his team, open shots are no longer there. LeBron switches the emphasis and starts to feed Kawhi Leonard who will start getting hot in the fourth. To combat Leonard's hot shooting, Shaq will begin to take the matter into his own hands by being the force down low. Shaq wakes up in the game and finishes with 30 points by the end of the game. With 30 seconds left, the West go up by two points thanks to Kobe Bryant free throws and LeBron responds with a bullet pass to Leonard for a corner three. On the last possession, an iso for Kobe attracts two defenders and Duncan finds himself under the basket for an And-one bucket. Team LeBron cannot find the answer with a Harden three, and the Western All-Stars win the game 110-108 in a very entertaining and fun matchup.
Final Score: Western All-Stars vs. Team LeBron 110-108