You can find good players on all teams, but great players are those who stand out in the most difficult times, those who you can trust your life to get the job done.
Obviously, just a handful of players have been able to step up in basketball's ultimate stage: the NBA Finals, proving that they have that killer instinct must athletes juts don't have.
Throughout the course of history, some of the greatest ever have brought their A-Game to the Finals and today, we'll let you know about the top 10 players with the most points per game in that stage.
10. Stephen Curry – 26.46 PPG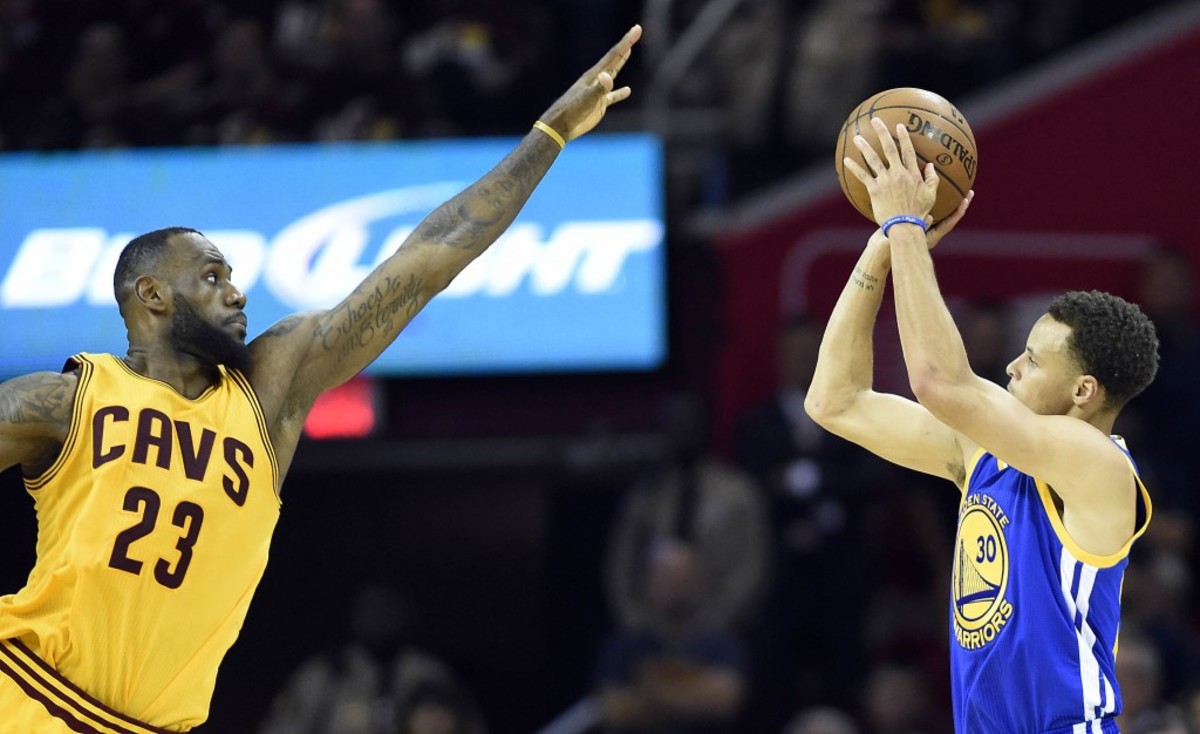 People are claiming Stephen Curry is a choker. They say he doesn't bring it in the Finals and whatnot. Well, actually, he holds the 10th highest scoring average in the NBA Finals in NBA history.
Moreover, Curry has been in 5 NBA Finals, so that's a big sample to gather the info from. He's been lights out every time he's set foot on the court, yet he's always been held to a different standard.
9. Hakeem Olajuwon – 27.68 PPG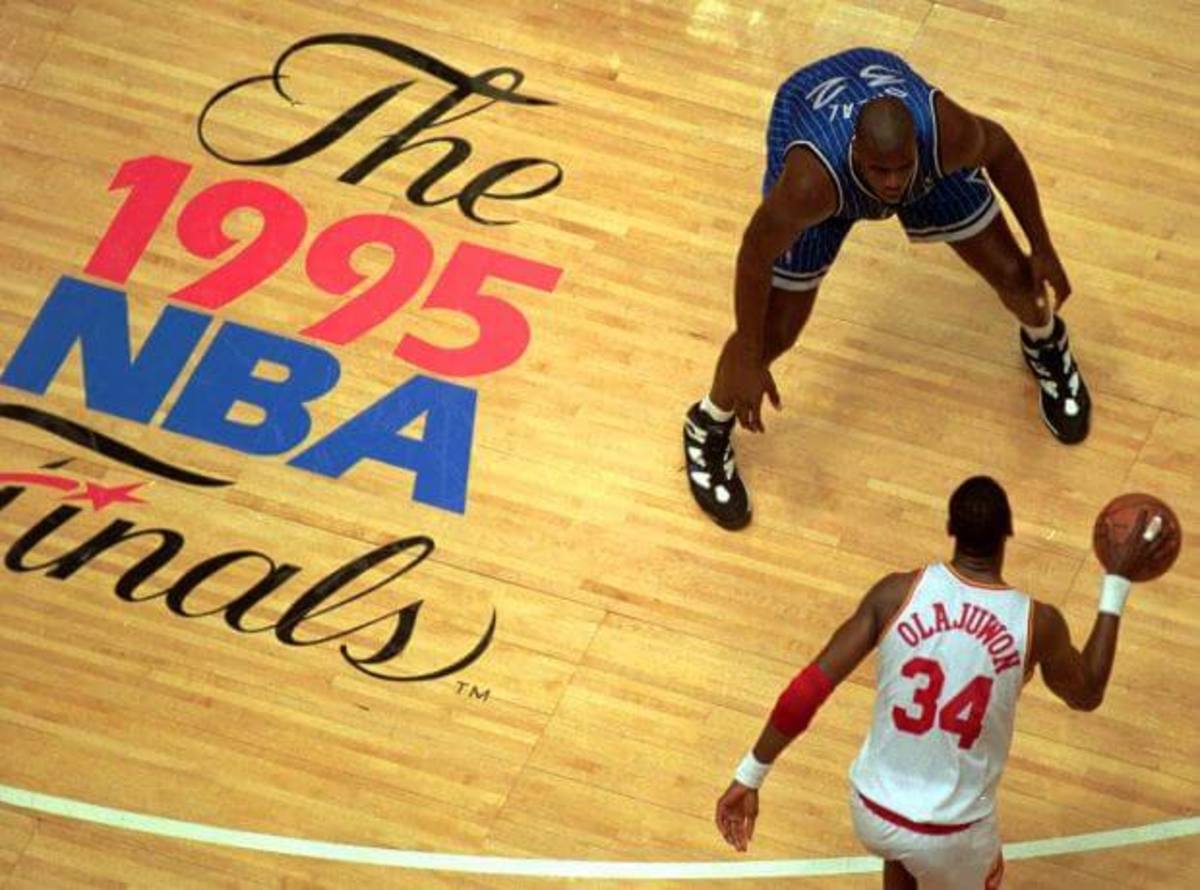 We should talk more about Hakeem nowadays. We're talking about a guy that took Patrick Ewing to seven games and beat him and the New York Knicks in 1994, and then bullied Shaquille O'Neal and the Orlando Magic the next year.
Olajuwon was just unstoppable on both ends of the floor during his prime. He was the heart and soul of the back-to-back NBA Champions Houston Rockets and one of the greatest ever.
8. Kyrie Irving – 27.69 PPG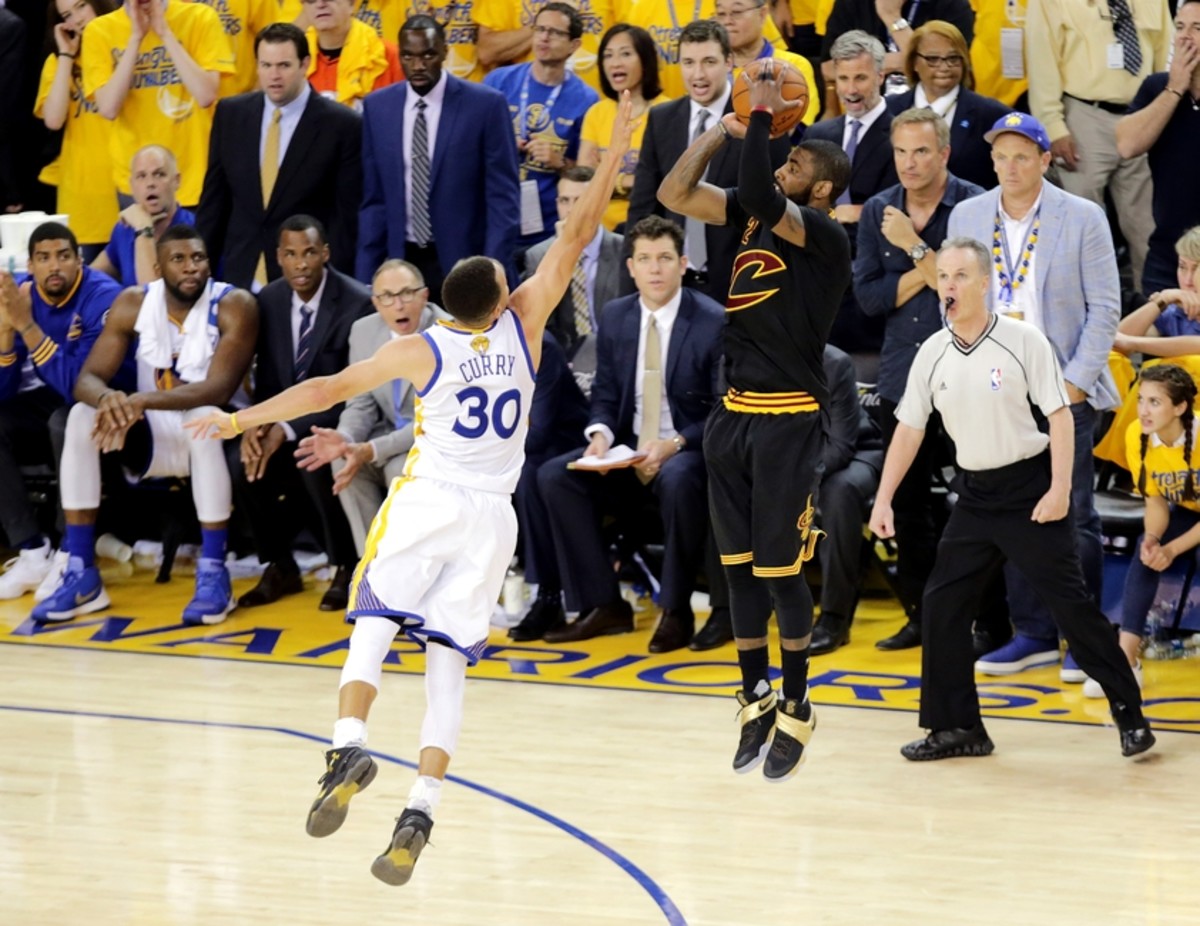 Well, Kyrie Irving doesn't have a lot of experience in the NBA Finals but he made sure to make a great impression when he had the chance to play at this stage.
Kyrie played a huge part in the Cavaliers' title, hitting clutch bucket after clutch bucket even despite being guarded by Klay Thompson most of the time. He even knocked down that iconic three-pointer to bring the Championship home in 2016.
7. LeBron James – 28.22 PPG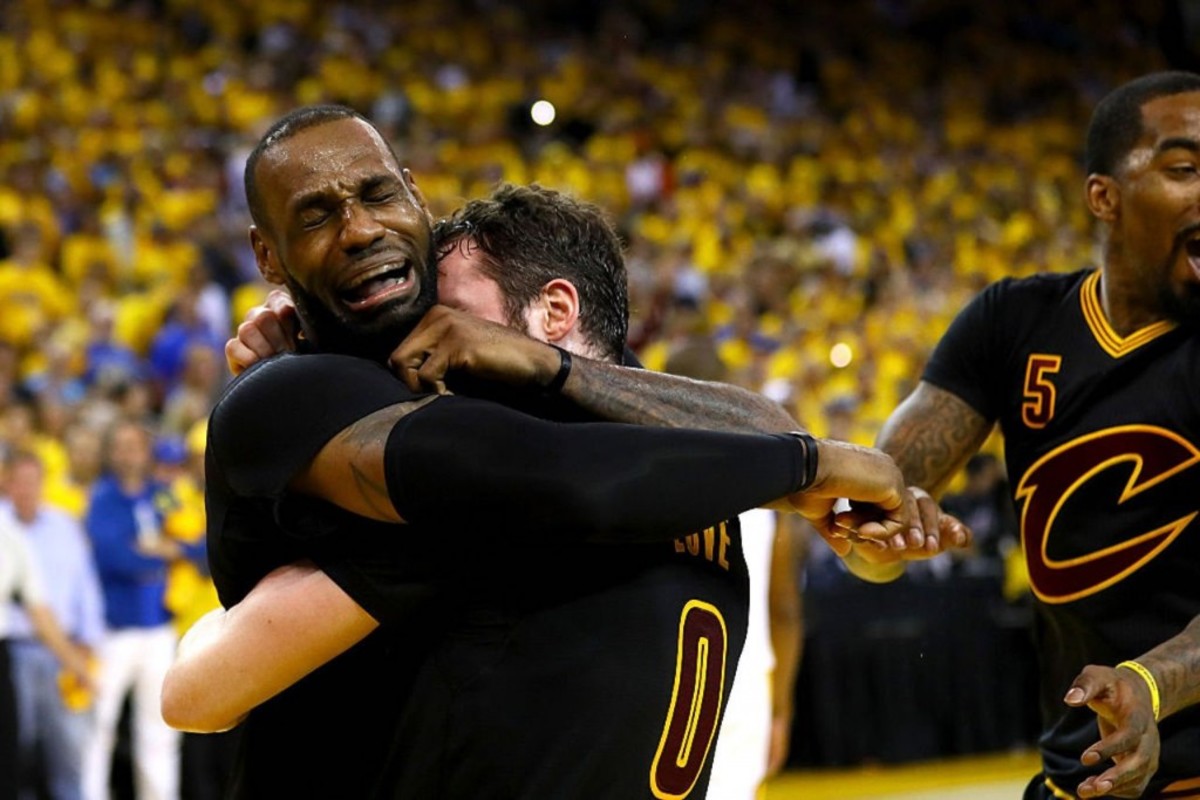 LeBron James has been in the NBA Finals nine times on his career. Hell, he even made it to eight straight trips to the NBA Finals, which is incredible in modern basketball.
Hence, you know he's not going to back down at this stage, and even though he doesn't have a great record to show for it, he's been unstoppable in the Finals every time out there.
6. Bob Pettit – 28.35 PPG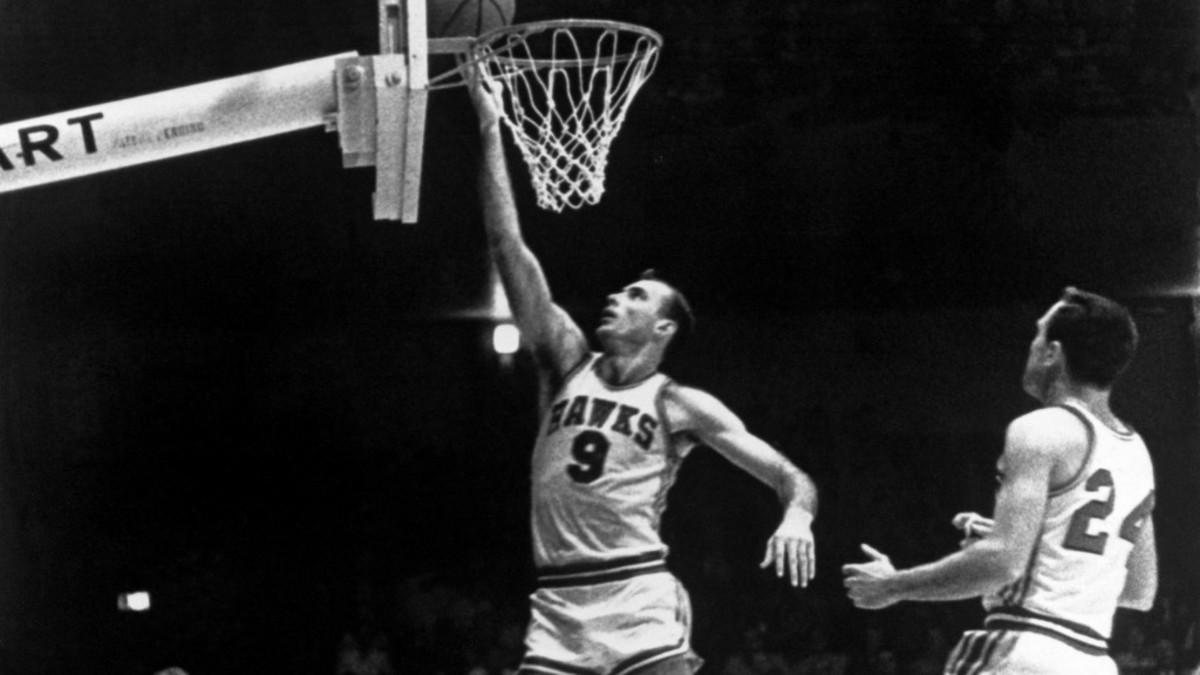 Bob Pettit was one of basketball's first great players. He set the ground for big men to come with his scoring skills and ability to dominate both sides of the glass.
He led the St. Louis (Atlanta) Hawks to the NBA Championship in 1958 and is considered the most influential power-forward of all time because of his scoring ability and sweet shooting stroke.
5. Shaquille O'Neal – 28.83 PPG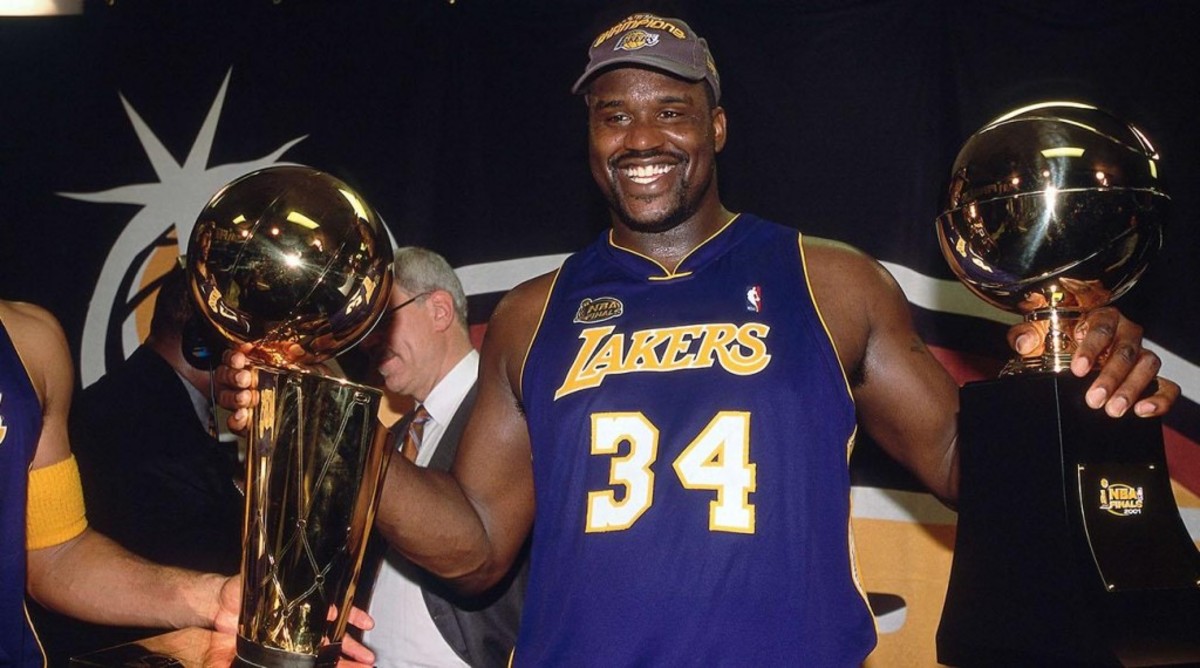 There's a reason why Shaquille O'Neal was deemed the MDE (Most Dominating Ever). He was going to score on you, he was going to block your shot, and there wasn't anything anybody could do to stop him.
O'Neal took the Lakers on his shoulders during their three-peat and also came huge next to Dwyane Wade to win his 4th NBA Championship. There's a reason why he has 3 Finals MVPs under his belt.
4. Kevin Durant – 30.33 PPG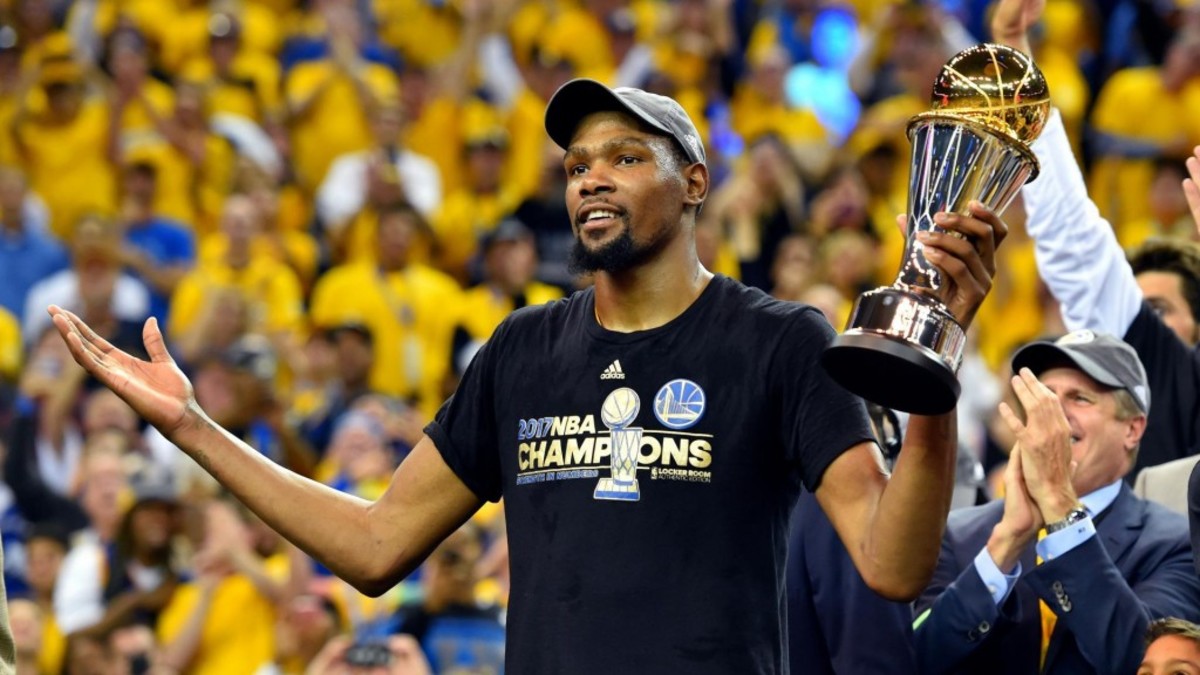 Kevin Durant was just a kid the first time he made it to the Finals, but he still played like a savvy veteran and was the Oklahoma City Thunder's biggest drive vs. LeBron James and the Heat.
He then made sure to prove his doubters wrong and demonstrate that he wasn't getting a free ring with the Warriors, winning back-to-back Finals MVPs and stepping up as the team's leading scorer.
3. Jerry West – 30.53 PPG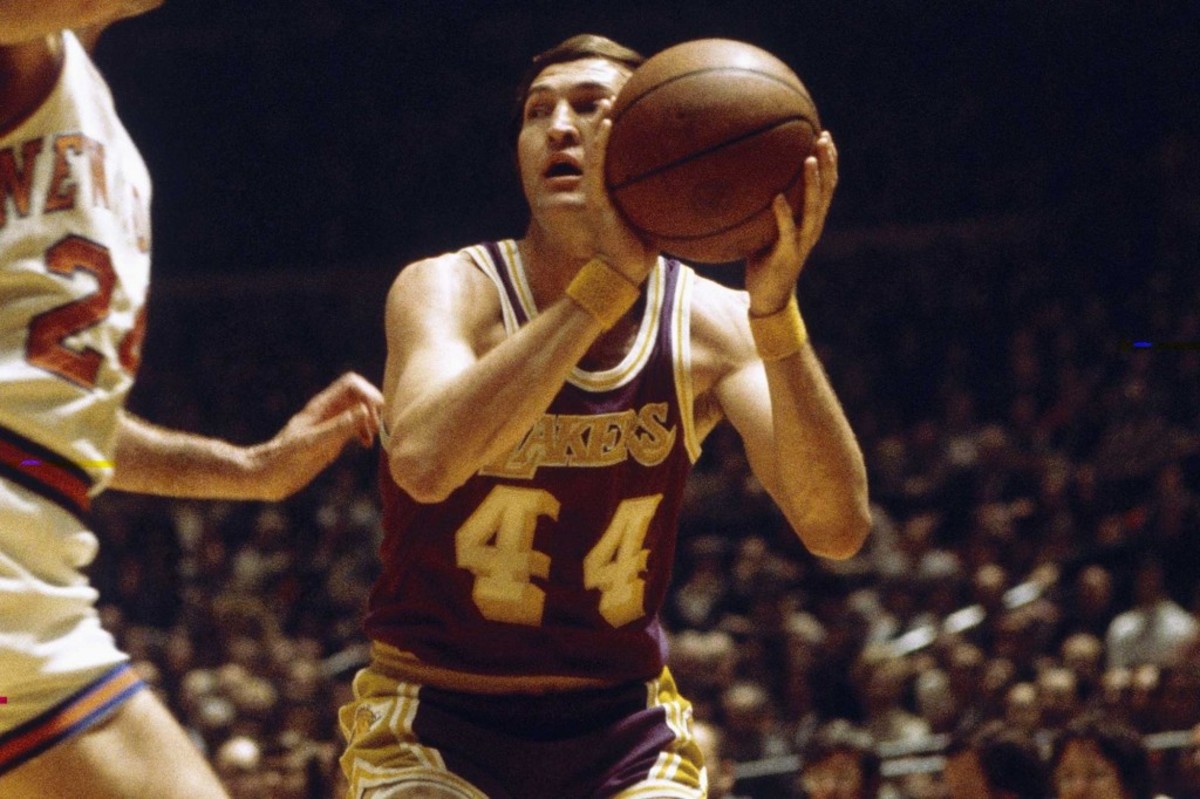 Jerry West is the only player on NBA history to win the Finals MVP despite being in the losing team. That's just how incredible he was when his team needed him the most.
West lost 6 times in the Finals (5 vs. the Celtics and 1 vs. the Knicks). However, he wasn't the reason they always came up short. He finally won his lone Championship in 1972.
2. Michael Jordan – 33.60 PPG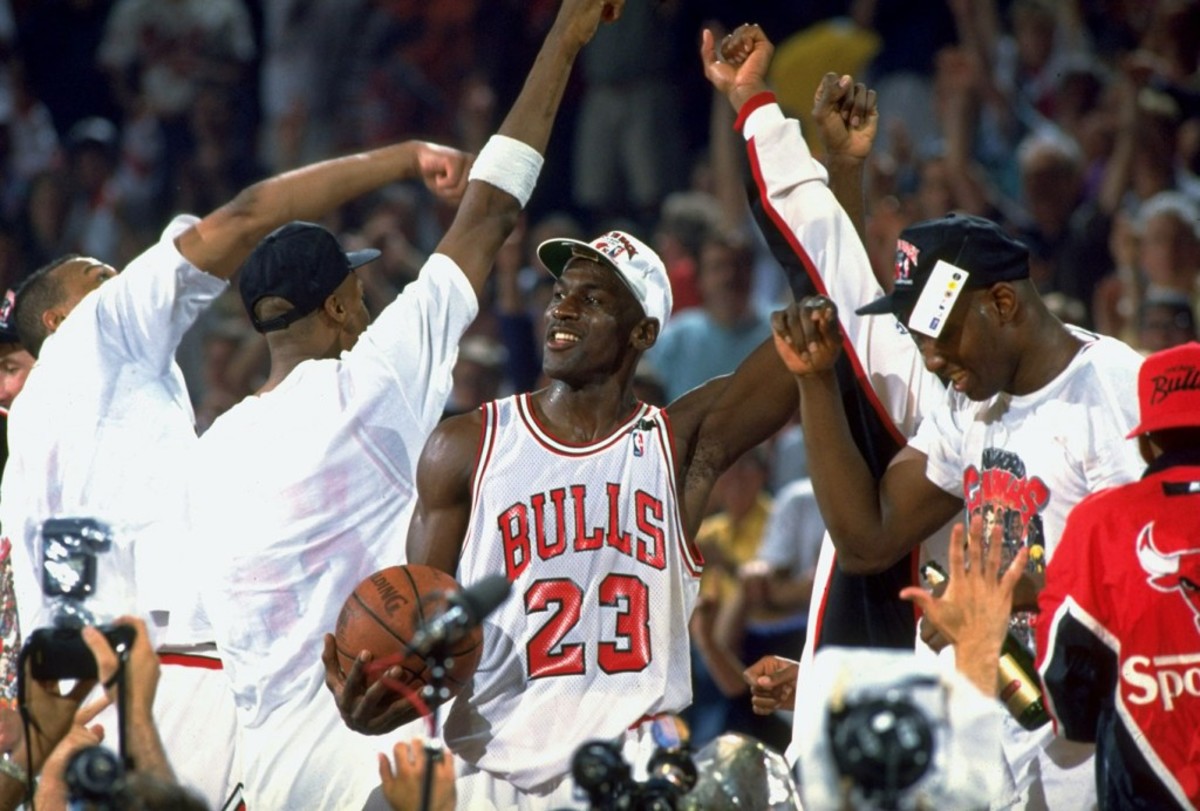 Impressively, Michael Jordan isn't at the top of this list despite scoring over 33 points per game in the NBA Finals. Still, he holds the most impressive stat among all of the players of this list: his perfect record.
Michael Jordan retired with a perfect 6-6 in the NBA Finals while also winning 6 Finals MVPs. He was the best player on both ends of the court and made sure to prove it every time he had the chance.
1. Rick Barry – 36.30 PPG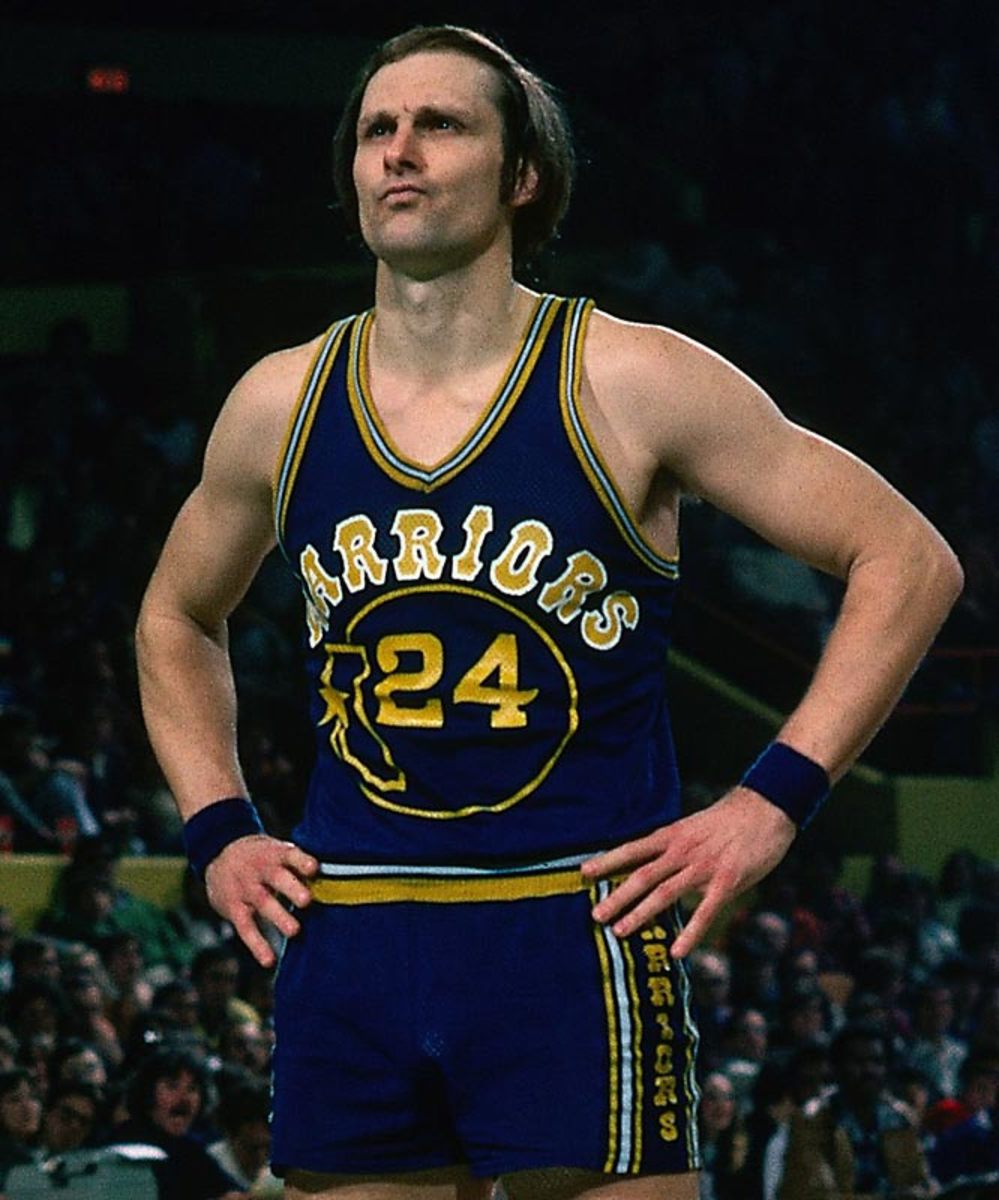 Rick Barry holds the all-time record for most points per game in the NBA Finals, as he was one of the first dominant scorers on NBA history and was even considered the greatest small forward of all time back in the day.
Barry was also a lockdown defender who led the league in steals and free throw percentage despite shooting underhand. He was deemed one of the 50 best players on basketball history back in 1996.
Next
3 Reasons Why Giannis Antetokounmpo Will Win Back-To-Back MVP Awards
The Players With The Most NBA Finals MVPs
The Superstars The New York Knicks Wanted To Sign But Failed To Get
Who Would You Start A Franchise With: Zion Williamson Or Luka Doncic? (Breakdown)
NBA Rumors: Top 5 Best Destinations For DeMar DeRozan This Summer