Larry Bird is one of the greatest players of all time. You can't talk basketball history without mentioning his name, and the same can be said of the Boston Celtics.
Bird changed the way the small forward spot was played. He did things the league had never seen before and even though he didn't exactly reek of athleticism or speed, he always had the upper hand vs. all of his rivals.
How's it so? Well, for starters, Bird was incredibly savvy. But more than that, his skillset was something more of the modern era, as he could put defenders on skates and pull up from everywhere on the court thanks to his signature hip-shot, fadeaway, and step-back.
However, the legend of Larry Bird goes further beyond him as a player. As a matter of fact, he's been around for quite some long time even behind closed doors. Both as a coach or executive, he's competed against some of the best players ever. We'll break it down:
As A Player:
Beat Magic Johnson & Kareem Abdul-Jabbar in the 1983-84 Finals (4-3)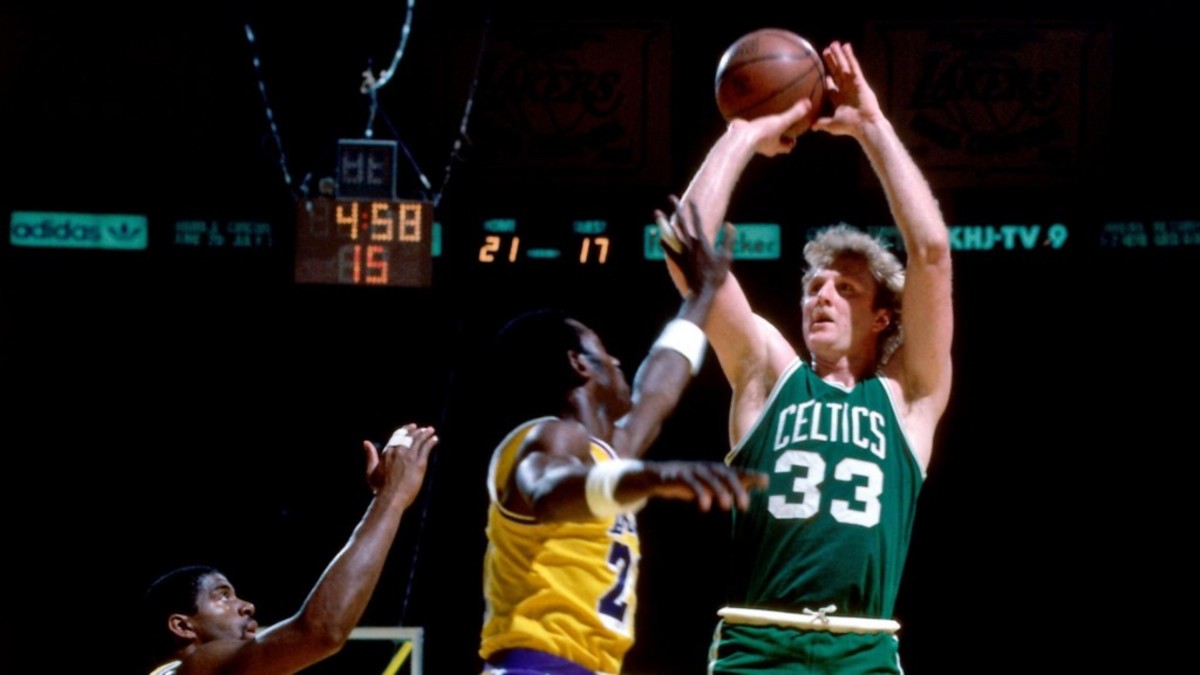 It doesn't get better than Celtics vs. Lakers in the NBA Finals, especially with the rivalry Magic and Bird had built since their early days. And as you may know by now, Larry Legend got the best of this matchup in the 1983-84 Finals.
Bird led the Celtics to a 7-game series win with averages of 27.4 points, 14.0 rebounds, 3.6 assists, 2.1 steals, and 1.1 blocks per game on 43.6 minutes a night and 48/66/84 shooting splits, including a 20-12 double-double in the Championship-clinching game.
Lost to Magic Johnson & Kareem Abdul-Jabbar in the 1984-85 Finals (2-4)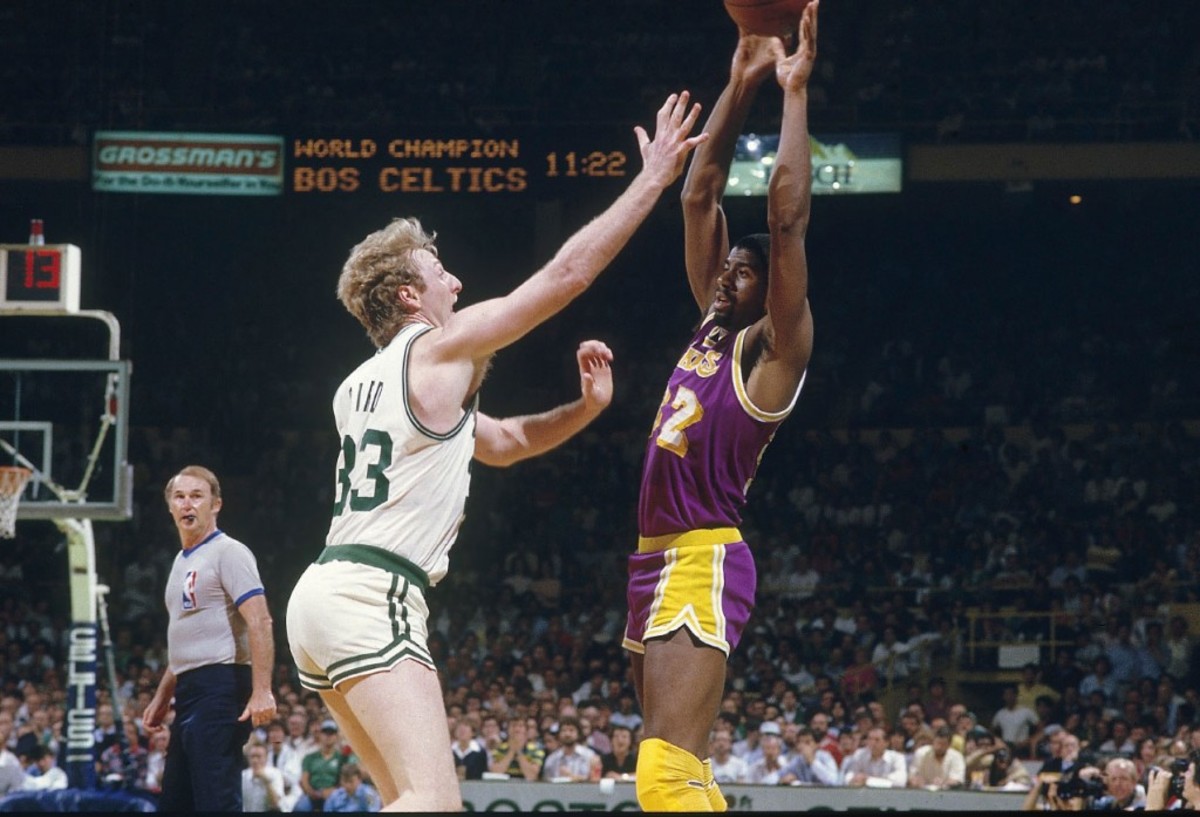 One of the most beautiful things in sports is that it'll always give the great players a chance to get back at their rivals, and that's exactly what happened the very next year, when Magic, Kareem, and the Los Angeles Lakers beat the Celtics in 6 games in the NBA Finals.
Bird took a step back to Kevin McHale in this series and averaged 23.8 points, 8.8 rebounds, 5.0 assists, 1.8 steals, and 0.7 blocks per game but Kareem Abdul-Jabbar wasn't going to be denied again. He averaged 25.7/9.0/5.2 and was named Finals MVP.
Beat Michael Jordan Jordan in the 1986 ECR1 (3-0)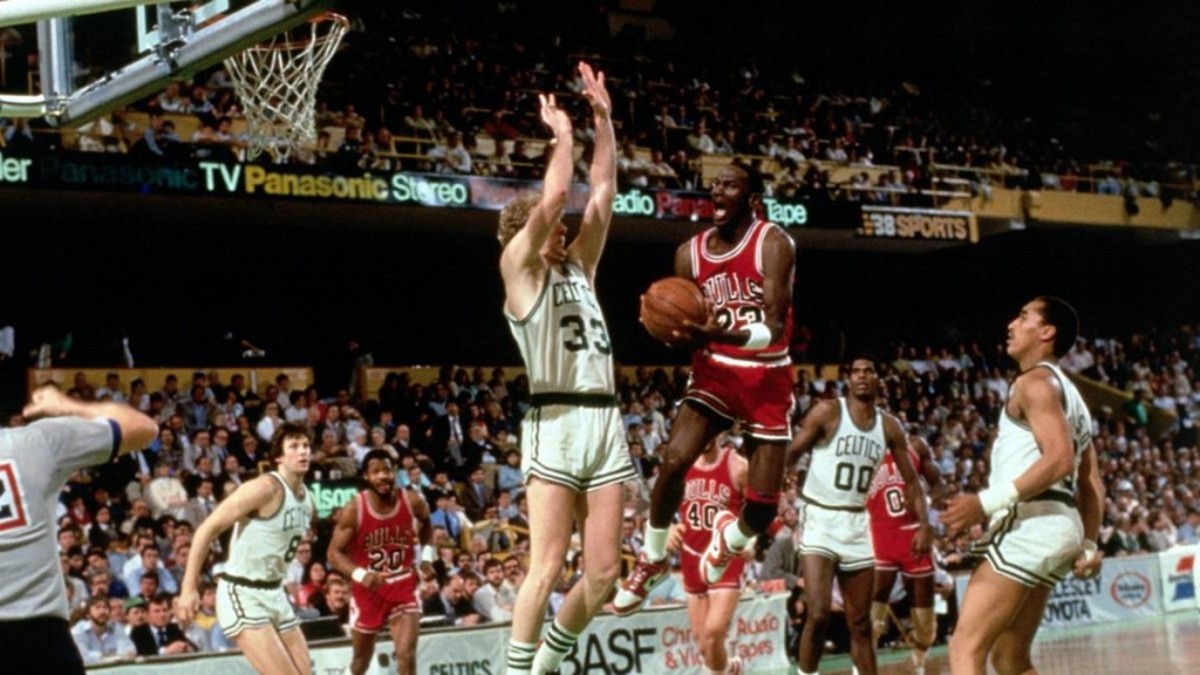 Michael Jordan lost almost the entire season with a foot injury but got back right on time to lead the Chicago Bulls to the playoffs. That was when he had our first glimpse at his greatness. As Bird himself said, it was God disguised as Michael Jordan.
Still, Hir Airness' heroics couldn't lift his subpar Bulls past the almighty Celtics. Boston swept the 3-game series behind Larry Bird's 28.3 points, 8.0 rebounds, 8.0 assists, 1.7 steals, and 1.3 blocks per game on 52/40/83 from the floor.
Beat Michael Jordan Jordan in 1987 ECR1 (3-0)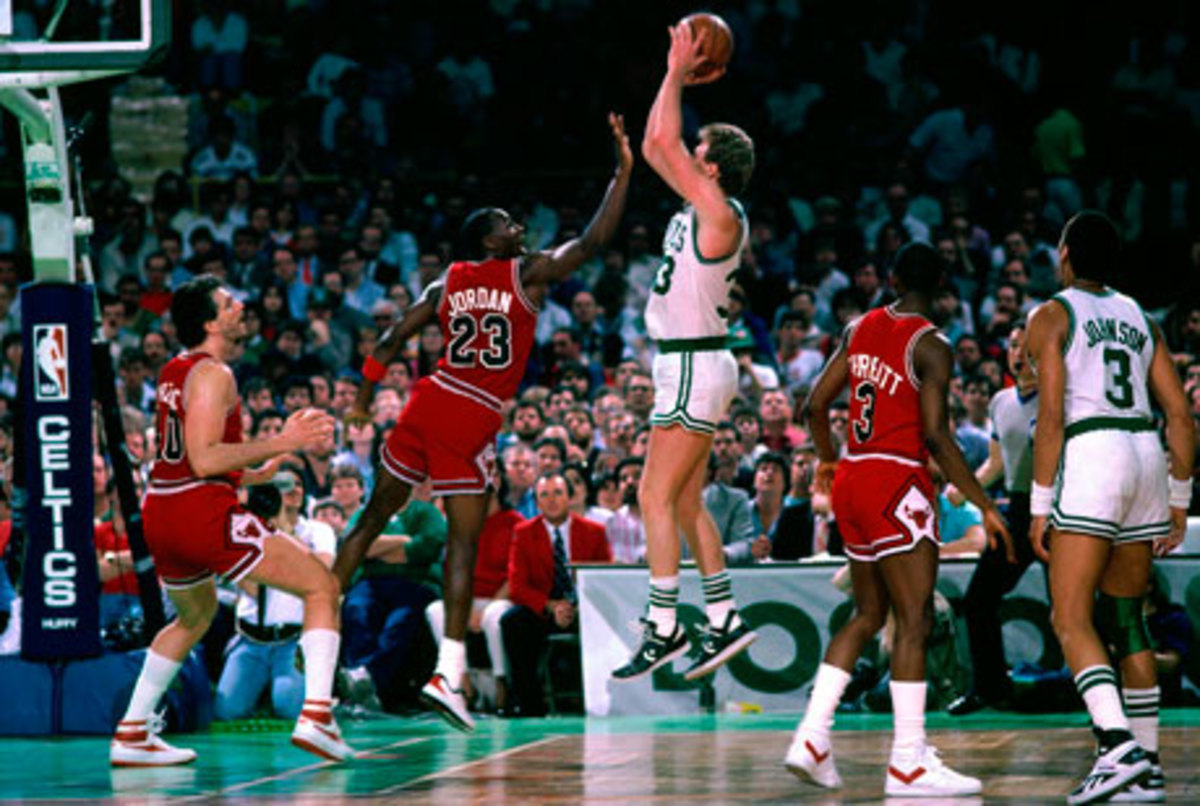 A fully healthy Jordan would have another shot at revenge vs. the very same team that had knocked him out in the first round last year. However, the outcome was going to be exactly the same despite his averages of 35.7 points, 7.0 rebounds, 6.0 assists and 2.0 blocks per game.
Bird knew he was going to bring his A-Game in the playoffs if the Celtics were to beat the league's rising star. He averaged 26.0 points, 10.0 rebounds, 9.0 assists, and 1.3 steals on 53/66/90 from the floor. Once again, the Celtics swept the Bulls.
Lost to Magic Johnson & Kareem Abdul-Jabbar in the 1986-87 Finals (2-4)
However, Larry Bird's season wouldn't end on a high note even despite knocking Michael Jordan on the way, as he'd lose again in 6 games against Magic Johnson, Kareem Abdul-Jabbar, and the Los Angeles Lakers in the 1986-87 NBA Finals.
Magic averaged 26.2 points, 8.0 rebounds, 13.0 assists, and 2.3 steals per game on 54/50/96 to lift his team and win Finals MVP. Bird was nothing short of spectacular either with 24.2 points, 10.0 rebounds, 5.5 assists, 1.2 steals, and 1.2 blocks per game but it just wasn't enough.
As A Coach:
Lost to Michael Jordan Jordan in the 1998 ECF (3-4)
The Indiana Pacers were Michael Jordan's biggest threat during his final season with the Chicago Bulls. They were an up-and-coming team full of talent, rising stars, a prime Reggie Miller, and pretty well coached by Larry Bird, of course.
They were pretty close to spoiling MJ's farewell and took the Bulls to 7 games, even hanging on to a lead until late in the 4th quarter. Then, Jordan happened, and the rest is history. The Bulls made it to the Finals and beat the Jazz to win their 6th Championship and second three-peat.
Lost to Shaquille O'Neal & Kobe Bryant in the 1999-00 Finals (2-4)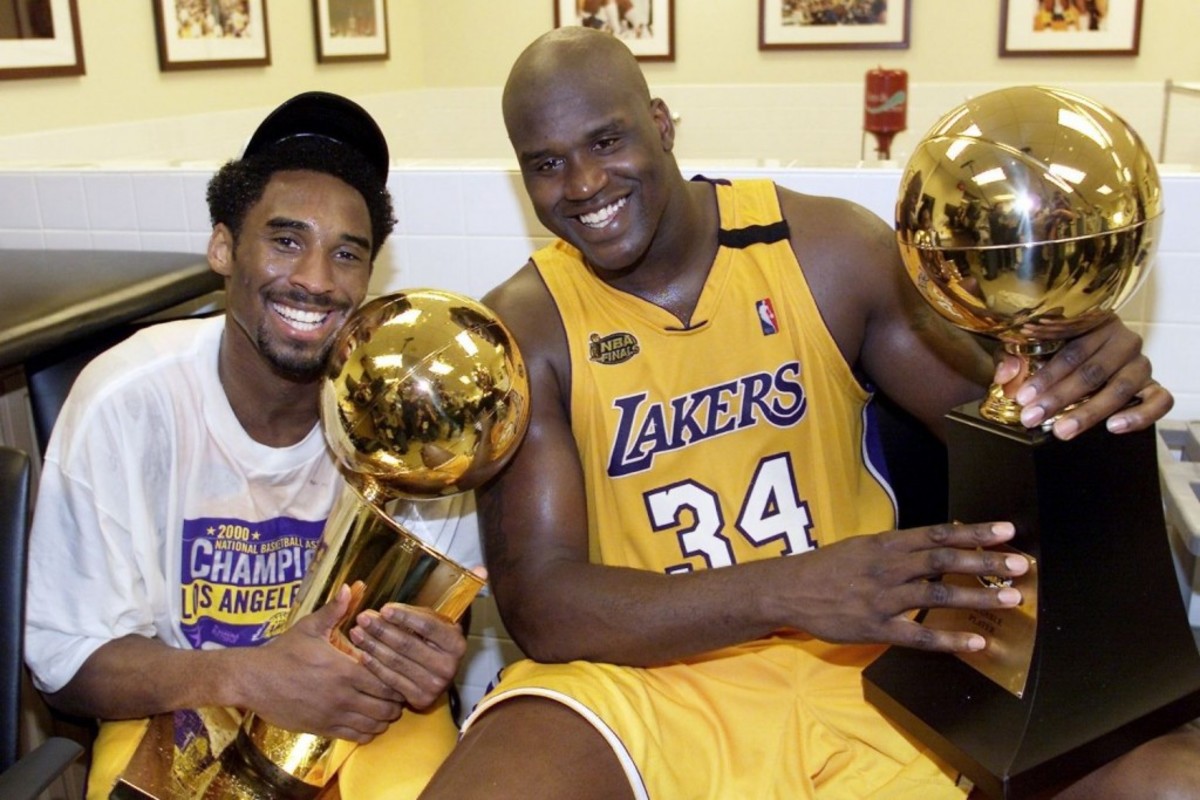 Larry Bird would have another shot at a Championship a couple of years later and vs. nonother than his life-long rivals Los Angeles Lakers. This time, however, Phil Jackson would end up on top of the coaching matchup again and beat him in 6 games.
To be fair, no team on earth could've taken these Lakers to seven games and the Pacers really fought hard on every possession. Thing is, there's nothing you can do when you're facing the greatest coach ever with a prime Shaquille O'Neal and a young Kobe Bryant.
As An Executive:
Lost to LeBron James in the 2012 ECSF (2-4)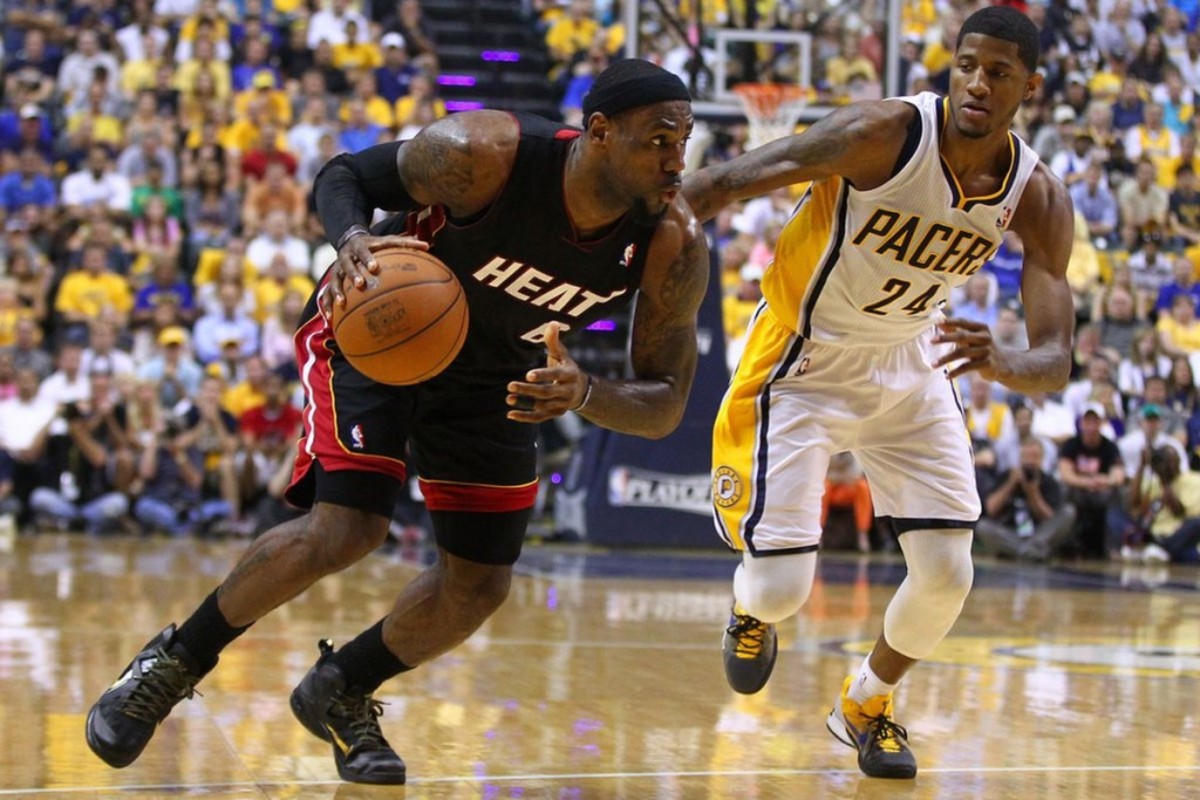 LeBron James and the Miami Heat had cracked the Boston Celtics up. They were the new dogs in the Eastern Conference and there was just one team that could stand in their way to the NBA Finals: you guessed right, the Indiana Pacers.
Bird put together a well round-up team to match up vs. the Heat's Big 3 but Erik Spoelstra vastly outcoached Frank Vogel and the Pacers just lacked the Championship experience it took to be up to this task that year. Miami ended up winning the chip.
Lost to LeBron James in the 2014 ECF (2-4)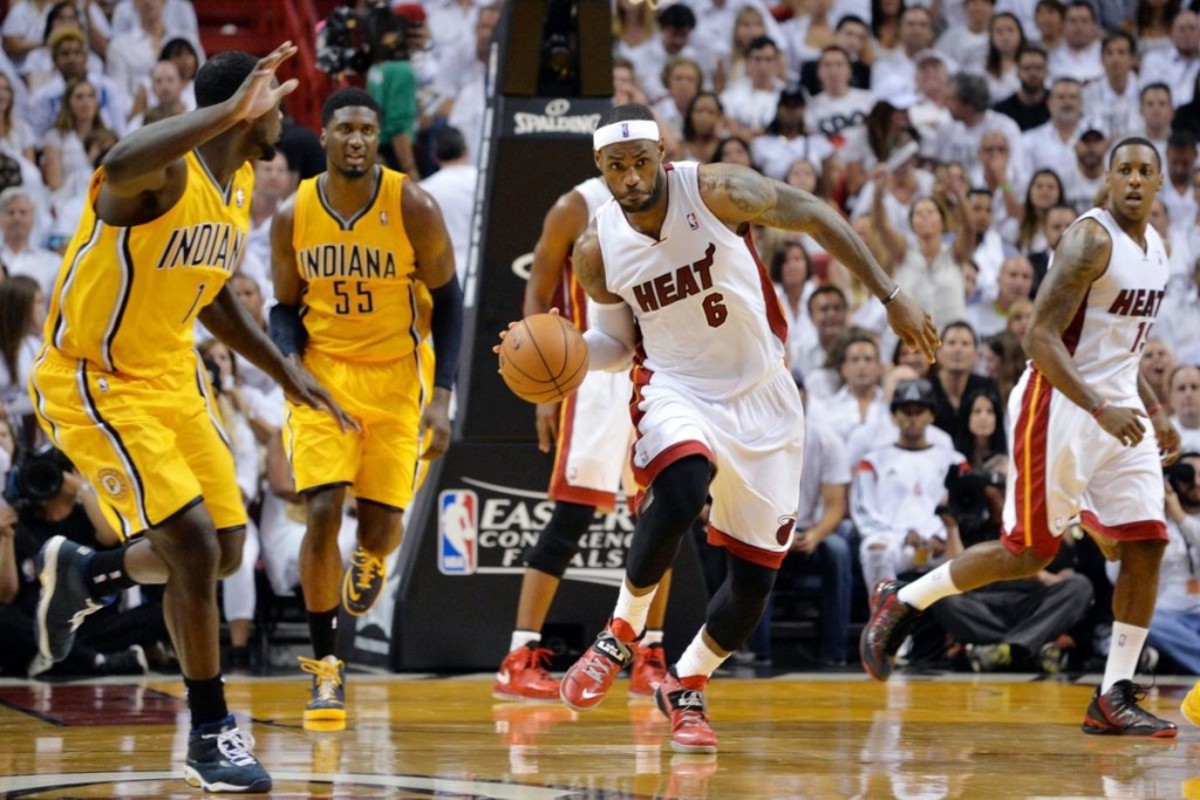 The Pacers had another shot at the King a couple of years later and they looked even more prepared. Roy Hibbert was supposed to be the X-Factor that'll finally turn the tables in favor of Indiana, as the Heat lacked that kind of interior presence.
Sadly, Hibbert vastly underperformed when it mattered the most and the Heat weren't going to be denied of another shot at an NBA Championship. They beat the Pacers in 6 games but couldn't get past the San Antonio Spurs in the Finals.
Next
The Best NBA Superstars That Didn't Win NBA Titles Because Of Michael Jordan
The 1995-96 Chicago Bulls vs. Every NBA Champions From 1999-2020
The Only Player Who Played With MJ And Pippen, Shaq And Kobe, And Shaq And Hardaway
The Only 3 Players Won The NBA Championship, Finals MVP And Scoring Award In One Season
Ranking The Top 25 Greatest Point Guards Of All Time