Who is the better player between LeBron James and Anthony Davis? Despite being teammates and both in the race for winning Finals MVP this season, which player is truly better by taking into account all the main attributes?
LeBron James has captured 3 NBA titles with the Heat, Cavaliers, and Lakers while Anthony Davis is most likely going to win his first NBA title with the Los Angeles Lakers this year. James is often regarded as the greatest small forward of all time while Anthony Davis is the dominant inside-outside big man who might be the greatest pure talent at the power forward spot ever.
In order to compare all attributes and settle who is the better player, it is time to compare two dominant players to see who comes out on top.
Scoring – Anthony Davis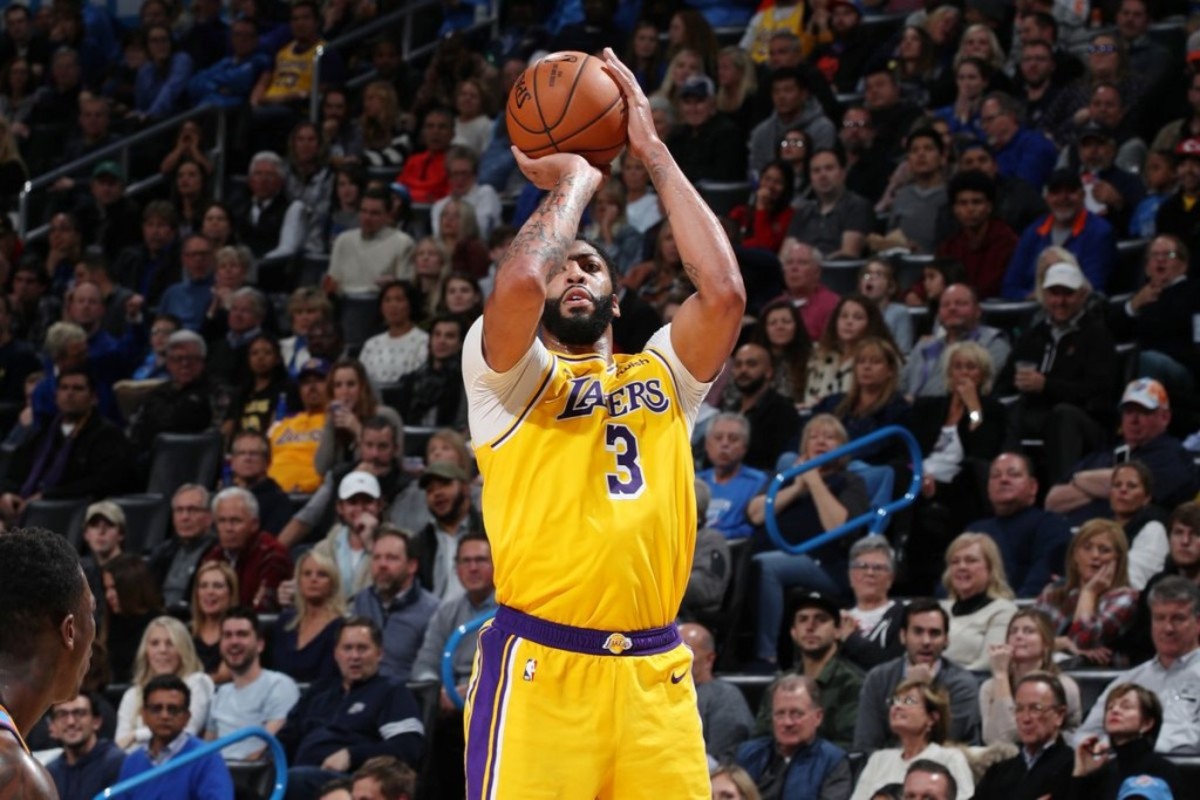 Anthony Davis is a special player mainly due to his ability to score the ball in any way possible. Davis can score inside, hit the mid-range, and hit the three very well. In many ways, Davis might be the most unstoppable scorer at the power forward position ever. Davis has career averages of 24.0 PPG on 51.5% shooting from the field, 31.9 % from three, and 80.2 % from the free-throw line. His size means he can get easy buckets down low yet also possessed a pure jump shot that he can get off over any defender. Davis is simply unstoppable on offense.
LeBron James is "not known as a pure scorer" despite having a career average of 27.1 PPG. LeBron does not possess the pure scoring skill of the likes of Kobe Bryant or Michael Jordan but uses his extreme physicality and athleticism to get to the basket and score at will. Because of his size and strength, James is one of the best scorers at his position ever. But Anthony Davis has fewer weaknesses on offense in comparison to LeBron.
Anthony Davis is a better free-throw shooter and has the ability to hit shots with ease due to his shooting and touch LeBron is a powerhouse at the rim, but he is slightly less skilled at scoring than Anthony Davis.
Athleticism – LeBron James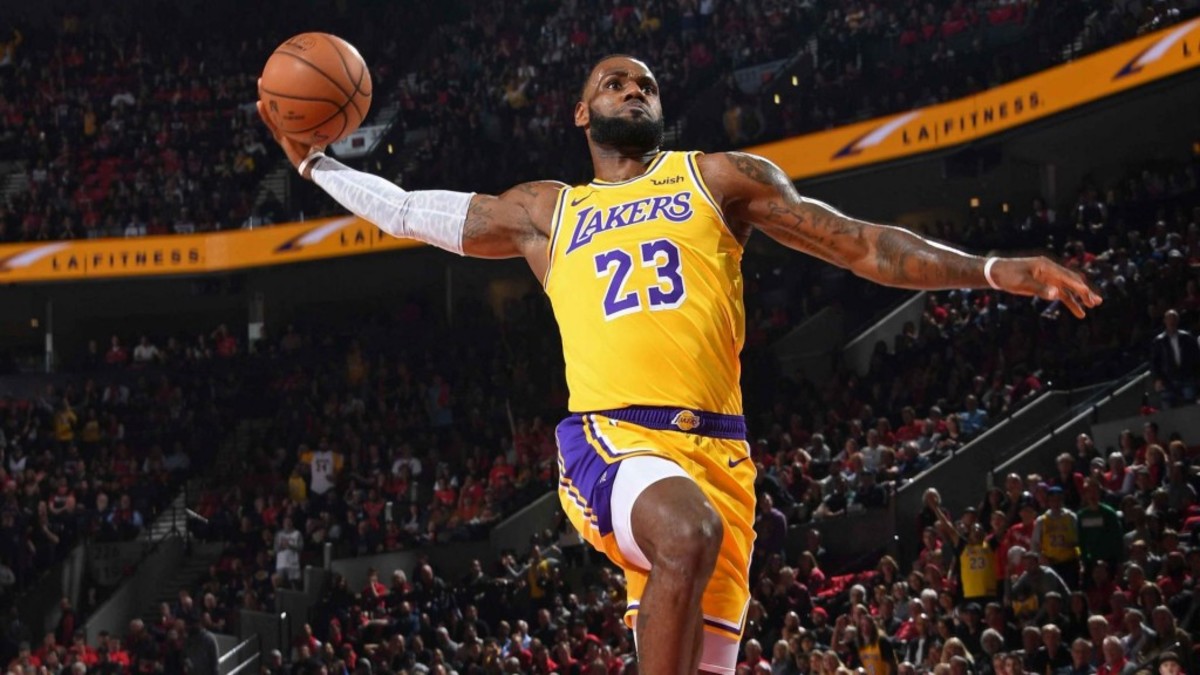 This is a bit difficult to gauge because they are both athletic in their respective positions. LeBron is a beast of a man and is a freight train to the rim while Davis is a lanky point guard who happens to be in a center's body.
Davis is obviously very tall which means he can get easy buckets and shoot over defenders, especially thanks to his soft touch, but LeBron is scary with his athleticism. But when it comes to verticality, speed, strength, and explosiveness there probably has never been a player like LeBron. Whether it was young LeBron in Cleveland, prime LeBron in Miami, or the one with the Lakers he is too strong and too forceful to not take this one.
Overall, both players are very athletic but LeBron takes his athleticism and dominates the game more than Anthony Davis does. Davis is very skilled and beyond height, he doesn't have the explosiveness that LeBron has.
Defense – Anthony Davis
At least during one point in time, both players were known for their defense because they have the ability to change the game with the way they approach stopping players. LeBron was an incredible defender with the Miami Heat, although he tapered off significantly as the years went by. Anthony Davis is a beast at defense right now and can single-handedly influence a game with his rim protection.
LeBron's defensive statistics are quite impressive, 1.6 SPG and 0.8 BPG for his career, and might be the best chase down block artist ever. James has a ton of highlight reels with incredible defensive plays, but he unfortunately also has some lowlight reels as well once he returned to the Cavaliers and Lakers.
Davis is a dominant defensive player, averaging 2.4 BPG and 1.4 SPG for his career, and could legitimately win the Defensive Player of the Year Award before he hangs it up. LeBron can still lock it in defensively when he needs to, but Anthony Davis is simply too good on that end to be usurped right now.
Clutch – LeBron James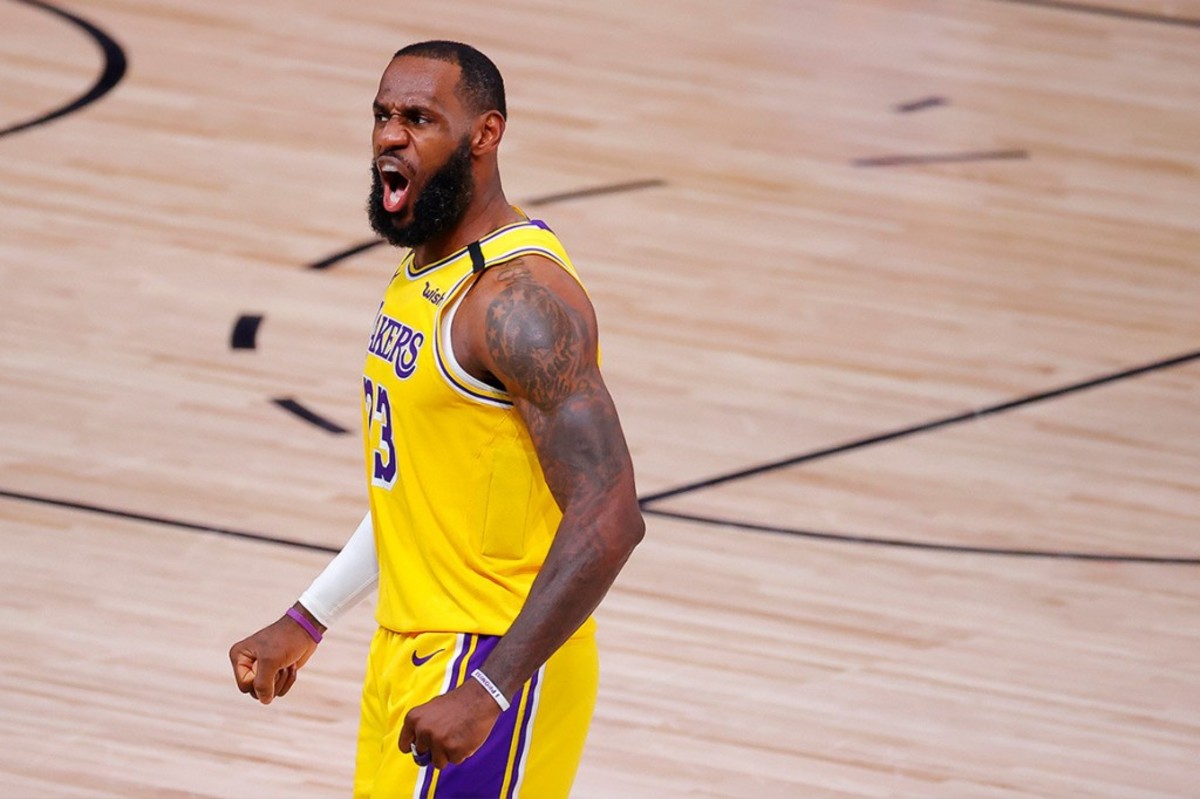 This is always going to be a debatable topic whenever LeBron James's name gets mentioned. Is LeBron clutch or not?
James has hit a myriad of game-winners in his career but we have also seen moments where he passes up final shots to his teammates in a confusing fashion. What most won't disagree on is that LeBron is a perfect team player and is not necessarily a stone-cold killer such as the likes of Kyrie Irving or Dwyane Wade whom LeBron has won championships with. But LeBron has done enough to prove he is more clutch than Anthony Davis.
LeBron can be trusted to make the right plays in the clutch, and always seems to make an impact in pivotal moments whether it's scoring, passing, or with defense. Davis is a special offensive player and has the skills in one on one situations to get a bucket in crunch time better than LeBron James, but hasn't proven this yet. On the positive side, we have yet to see Davis; whether in New Orleans or Los Angeles, pass up a big shot and he knows he can score whenever he wants.
Still, Davis still needs to prove he can be a killer in the clutch to be compared to the legends in the game, and his poor postseason record in New Orleans means he is not on LeBron's level yet.
Leader – LeBron James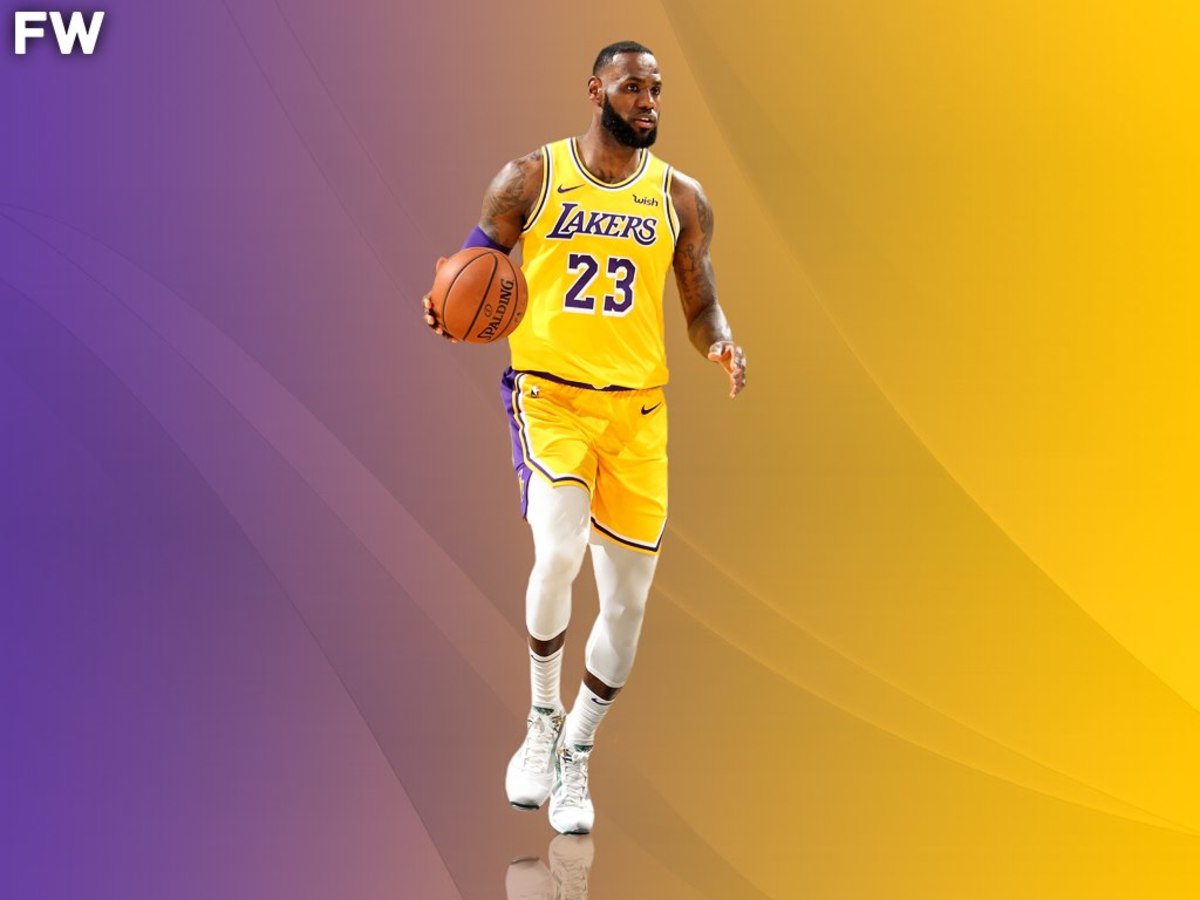 This is the biggest discrepancy between LeBron and Anthony Davis. This is not to say that Davis is a bad leader, it's just LeBron is one of the best leaders in sports history. He has been the best player on every team he has been on, and he also works harder than anyone else. LeBron is famously known for spending up to $1 million on his body, while also caring for his nutrition and his skillset. LeBron's dedication sets an example for all his teammates, and it is also why he is a global ambassador for the game.
LeBron reads the game better than any player in history so he knows how to lead his teammates on the floor and in the locker room. When a coach has LeBron James, he knows then he has a second authority to trust. Davis is a great player with an unbelievable skillset, but he has a ton to prove before he is mentioned in the same breath as being a leader like LeBron.
Basketball I.Q. – LeBron James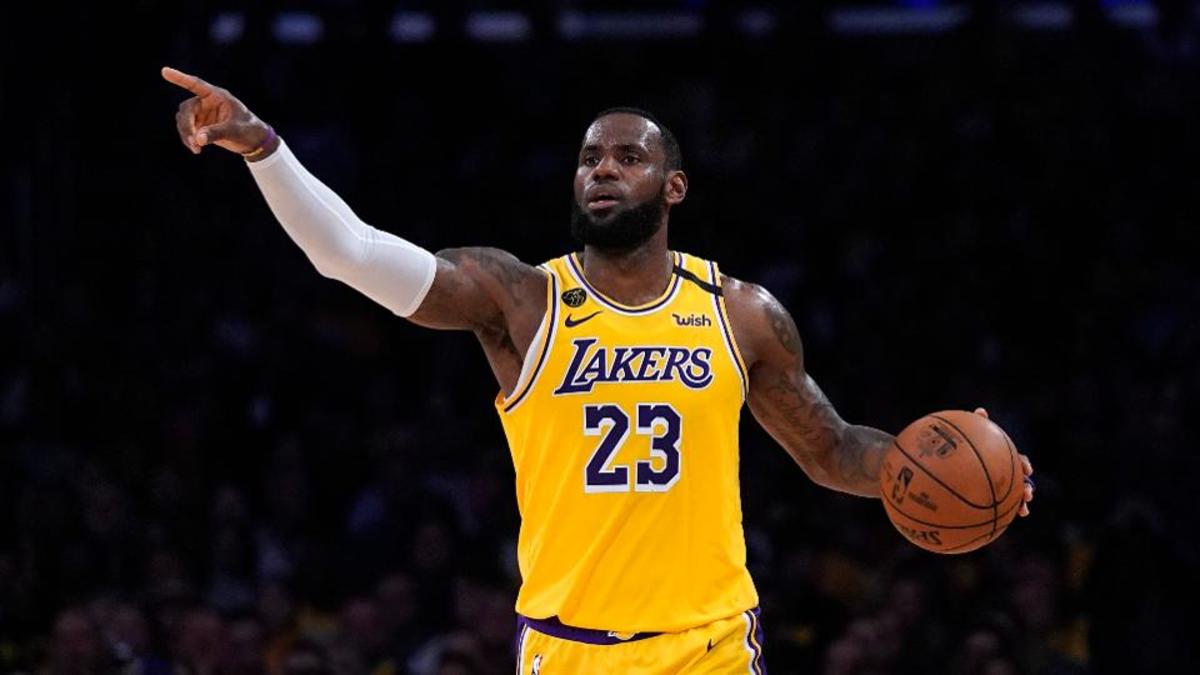 When it comes to basketball I.Q., this one is just too easy to choose. LeBron James might have the highest I.Q. of any player in NBA history. He knows the game inside and out and can literally defeat a team by understanding their playing style and how to adapt to it. James is the best player in the NBA right now because he knows when he should score and when to be the best point guard in the game.
We all know AD is special on the basketball court. Davis really has no limitations and consistently puts up big numbers every night, along with the ability to be a franchise player thanks to his versatility. Davis has no weakness in his game and deserves credit for that. But LeBron is too special with his I.Q. and handily takes this one.
Impact – LeBron James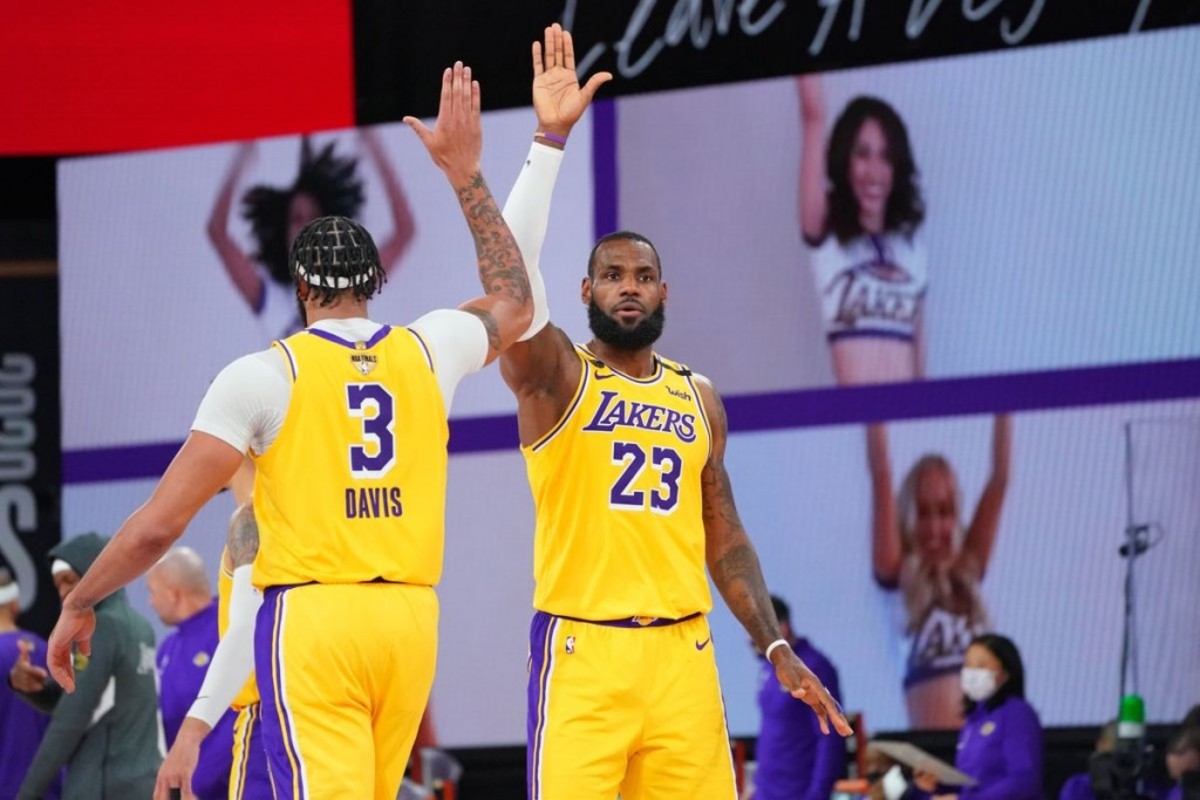 This has to go to the great LeBron James. Perhaps no other player in history, probably outside of Michael Jordan, has an impact on a game that LeBron has. He is too large and athletic, too smart, and just too versatile to not take this one over Anthony Davis.
Davis has the two-way game in his favor because he can be a leading scorer in a game while shutting down opposing bigs, but he can't do the other things that LeBron does. For one, LeBron controls the pace of the game better than anyone outside of Magic Johnson. He runs the show like a gifted point guard and can make any pass known to mankind. Secondly, he knows when he should be a scorer or when he should do the other things such as rebounding or being a willing passer off of double-teams.
Overall, LeBron's I.Q. and the ability to completely control the game means the impact is in his favor.
1 on 1 – Anthony Davis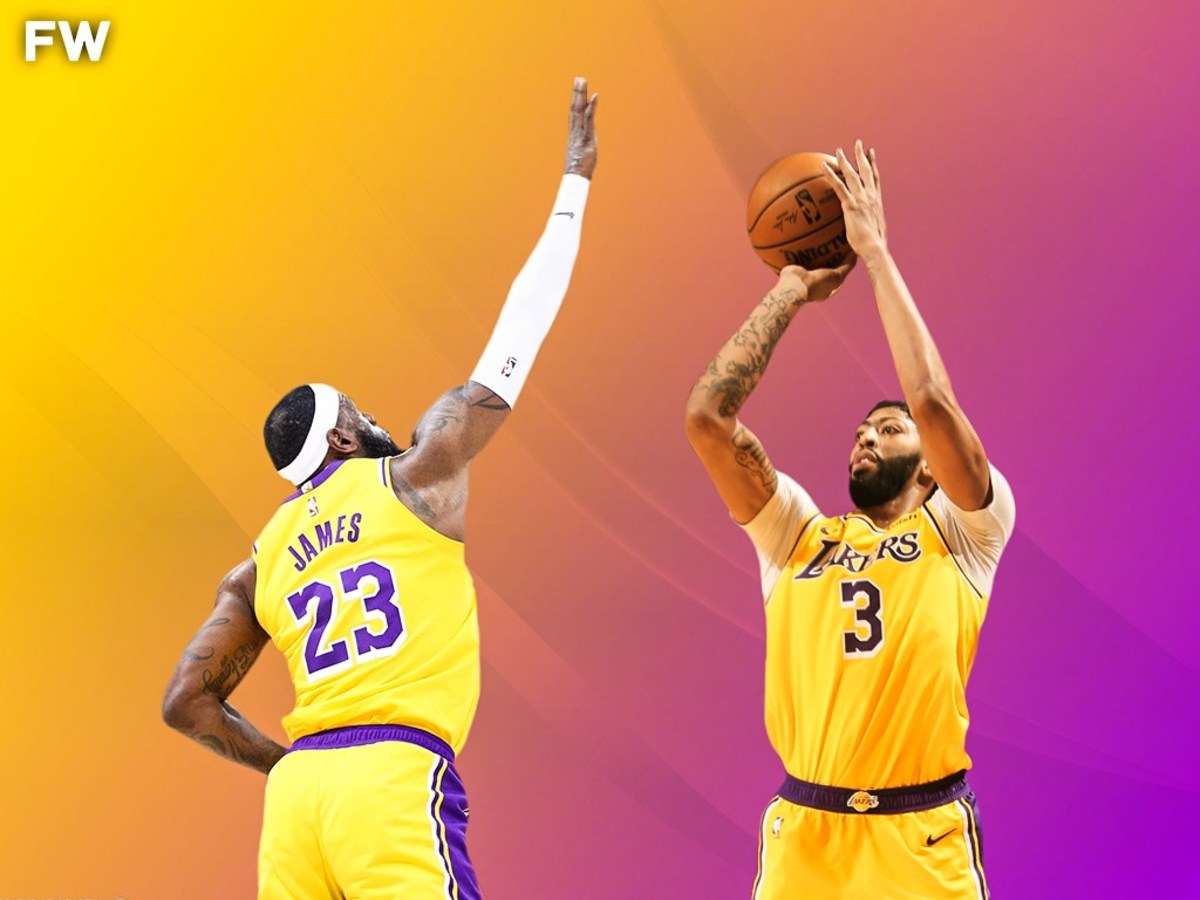 This is a very close one. When looking at stats over a career, one could argue LeBron is the better scorer and it is understandable. He has a sensational scoring record and can be booked to average 27 PPG in a season with ease. But does he have the pure skillset to score the ball as Davis does? The answer is no.
Anthony Davis is a special scorer. It is really amazing how a big man like AD doesn't have a single weakness in his game, something that we have probably never seen before. He has post moves, a nice jumper, and the ability to handle the ball very well for his size. Obviously, his size helps him get easy points at the rim, but he has every way to score. There is a reason why LeBron is a primary playmaker for his team because he is a better passer than he is a scorer.
Career – LeBron James
Without a doubt, LeBron James has had a better career than Anthony Davis. Even though Davis only has a few seasons under his belt in comparison to LeBron, James has already solidified his status as one of the greatest players ever and on the Mt. Rushmore of talents. His 3 NBA titles and 3 Finals MVPs mean he is in legendary status and is an icon to the game of basketball.
Anthony Davis does not have an NBA title yet, and the highlight of his career so far is making the Finals this season with LeBron James. AD has incredible numbers and might go down as a top-3 PF ever when all said and done, but he will never be LeBron James because it is just impossible to repeat what the Akron native did for the game.
Final Score
LeBron James vs. Anthony Davis vs 6-3
This one is closer than we thought because Davis is such a dominant player in his prime right now, but LeBron is unsurprisingly the better player. He is simply the best passer in the game along with having the I.Q. of the best leader in the game and deserves the edge over Anthony Davis. It will be interesting to see LeBron and Davis battle it out for the winner of the Finals MVP Award which would end up being LeBron's 4th and AD's 1st.
Next
Ultimate Player Comparison: LeBron James vs. Kawhi Leonard
Full Player Comparison: LeBron James vs. Giannis Antetokounmpo (Breakdown)
The 5 Reasons Why LeBron James Will Never Be GOAT Over Michael Jordan
The Proof That LeBron James Is More Clutch Than Kyrie Irving
Who Played With The Most All-Star Teammates: Michael Jordan vs. LeBron James vs. Kobe Bryant vs. Magic Johnson vs. Larry Bird