The Golden State Warriors haven't had the easiest start to the 2020/21 NBA season, suffering a couple of blowout losses against two candidates to the title, setting the alarms at the Chase Center given the poor display of the team. Golden State had renewed expectations entering this season but the absences of Klay Thompson and Draymond Green are hurting the team's chance to compete in a stacked Western Conference.
After the Milwaukee Bucks dominated the Dubs with a 138-99 win, Curry talked about the team's struggles during the first two games of the campaign, admitting that they have a lot to improve to reach the level they're looking for. This season, just like the prior one, hasn't started the best way for them and they need to make the adjustments quickly if they want to have a similar record to the one they had last year.
Curry was clear on what the team needs right now, pointing out their mistakes and how they can improve them.
Steph Curry: "Our group's collective IQ has to get a lot better."

— Connor Letourneau (@Con_Chron) December 25, 2020
Asked what have been the largest issues through the first two games, Steph Curry said, "I mean, a lot."

— Connor Letourneau (@Con_Chron) December 25, 2020
Steph claimed that the team isn't anywhere near the level they want to win. The last offseason was full of changes for them, but the Warriors weren't expected to be this bad.
Steph Curry: "We played two teams with championship aspirations. We understand that's the level we have to get to, but we're just not anywhere close to that."

— Connor Letourneau (@Con_Chron) December 25, 2020
Steph Curry: "We didn't expect it to be this rough early, but we knew it was going to be a long process."

— Connor Letourneau (@Con_Chron) December 25, 2020
He ultimately said what Dubs Nation thinks, they need to win as soon as possible to start turning things around in a season that presents a lot of challenges for them.
Steph Curry: "We need to win. Immediately."

— Connor Letourneau (@Con_Chron) December 25, 2020
Kelly Oubre Jr. and Andrew Wiggins haven't played well in the first two games of the season, which has really hurt the Warriors' chances to win any of those games.
Steph Curry and Steve Kerr's reactions to Kelly Oubre shooting while surrounded by 3 defenders. pic.twitter.com/wLRxlYfBqX

— Mike Vigil (@protectedpick) December 25, 2020
I still can't believe Andrew Wiggins shot this. Steph Curry is like, right there. pic.twitter.com/PHQTruG0TB

— Alec Sturm (@Alec_Sturm) December 23, 2020
The first two games of the season haven't been that good for the young duo and Oubre hasn't made a field goal that is not a dunk. This is worrisome for the Dubs and Steph is well aware of that.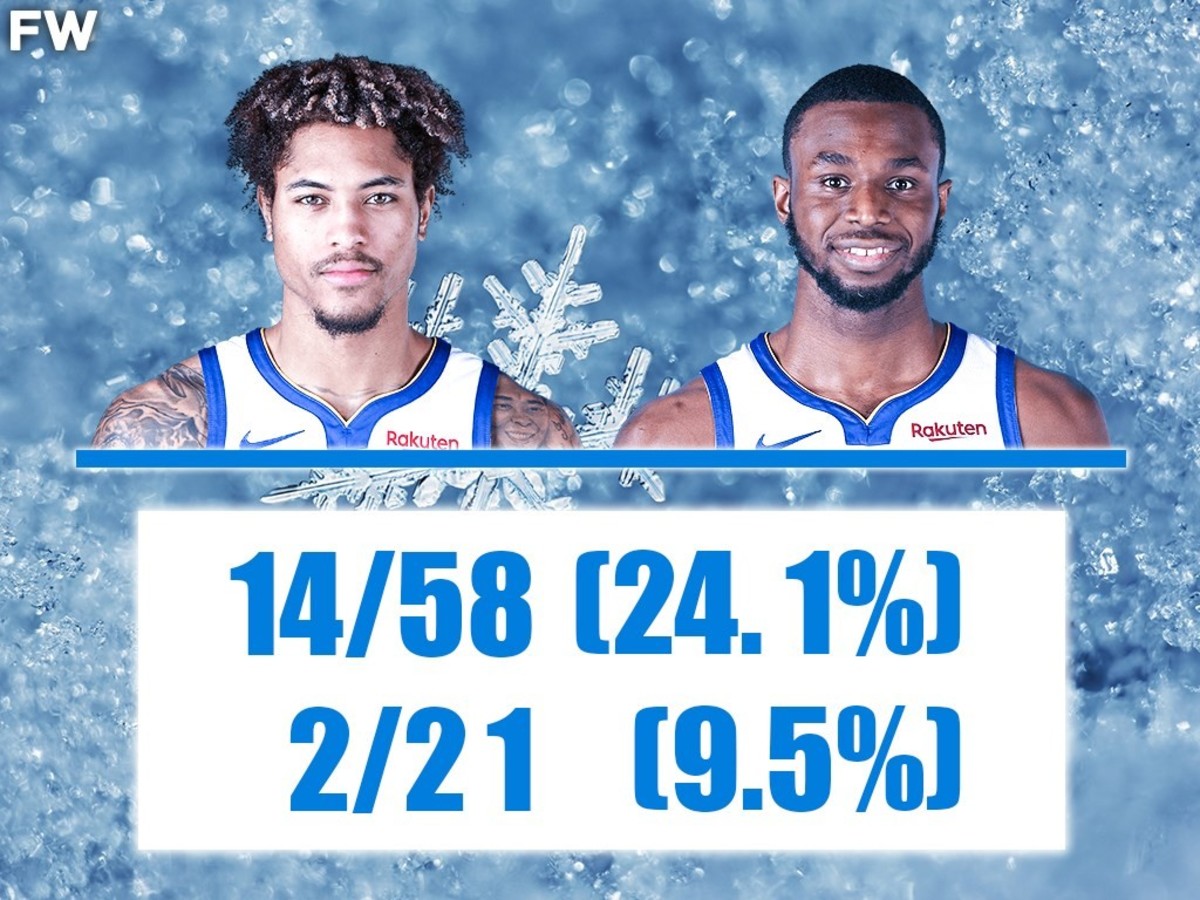 This is definitely not a good situation for Golden State and Steve Kerr and his pupils need to find a way to turn things around and become the competitive team they want to be. The season is going to be a really long one for Warriors fans if the team doesn't improve their level quickly. Former Warrior Zaza Pachulia claimed that Curry needs help or this team is going to have a lot of problems during the entire season.