The modern game relies a great deal on players who can shoot from behind the 3-point arch. Players such as Steph Curry, Klay Thompson, and Kyle Korver have become incredibly important to their own teams because of their ability to change a game with their three-point shooting.
Oklahoma City Thunder's Russell Westbrook has been known for his ability to put up high numbers game to game. However, an interesting statistic that many people may not know is Russell Westbrook's 3-point percentage over his career is quite poor. 127 players in NBA history have attempted at least 2500 three-pointers in their career and Westbrook is dead last in three-point percentage in that group.
Russell Westbrook's 3-point career percentage is 30.8%. Jerry Stackhouse, Allen Iverson, Gary Payton, and Clyde Drexler make up the rest of the bottom five.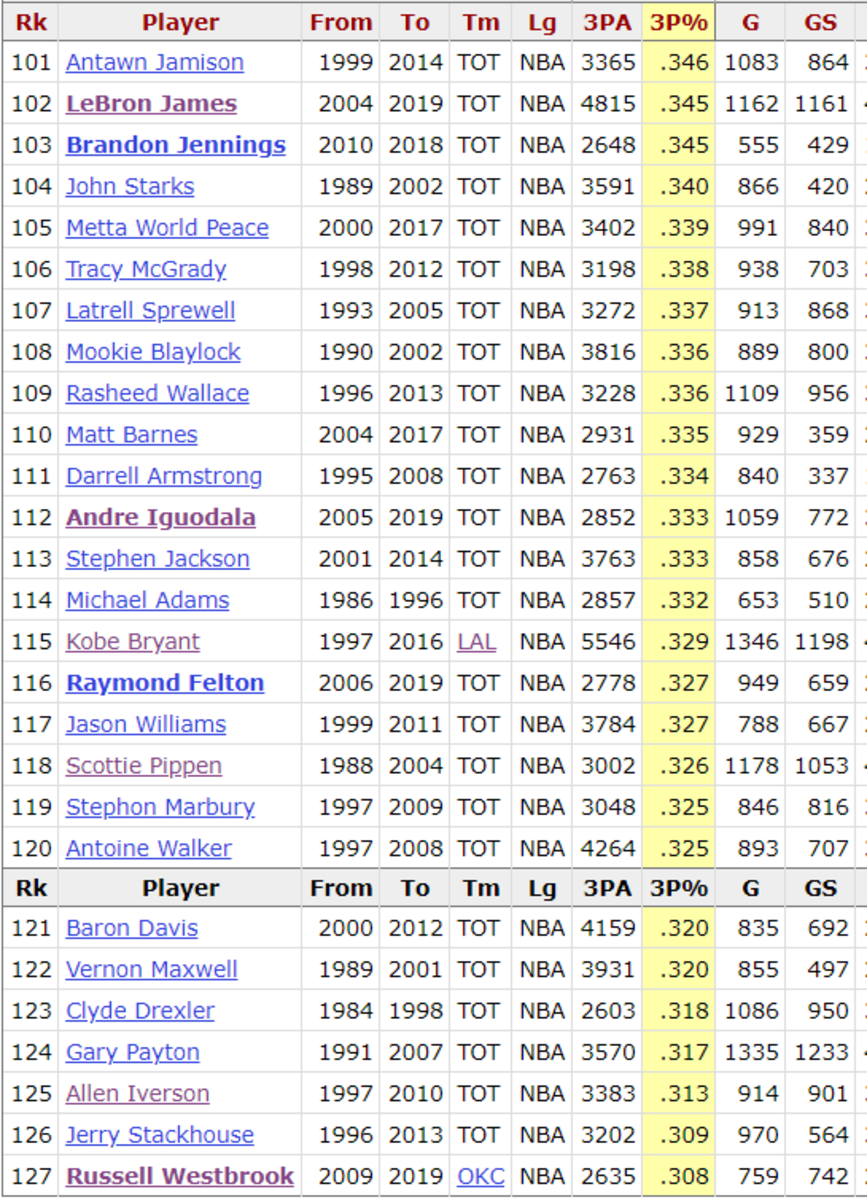 Steph Curry of the Golden State Warriors leads this list of 127 players with the best 3-point percentage of 43.8%, followed closely by Kyle Korver of the Cleveland Cavaliers with a percentage of 43.1%.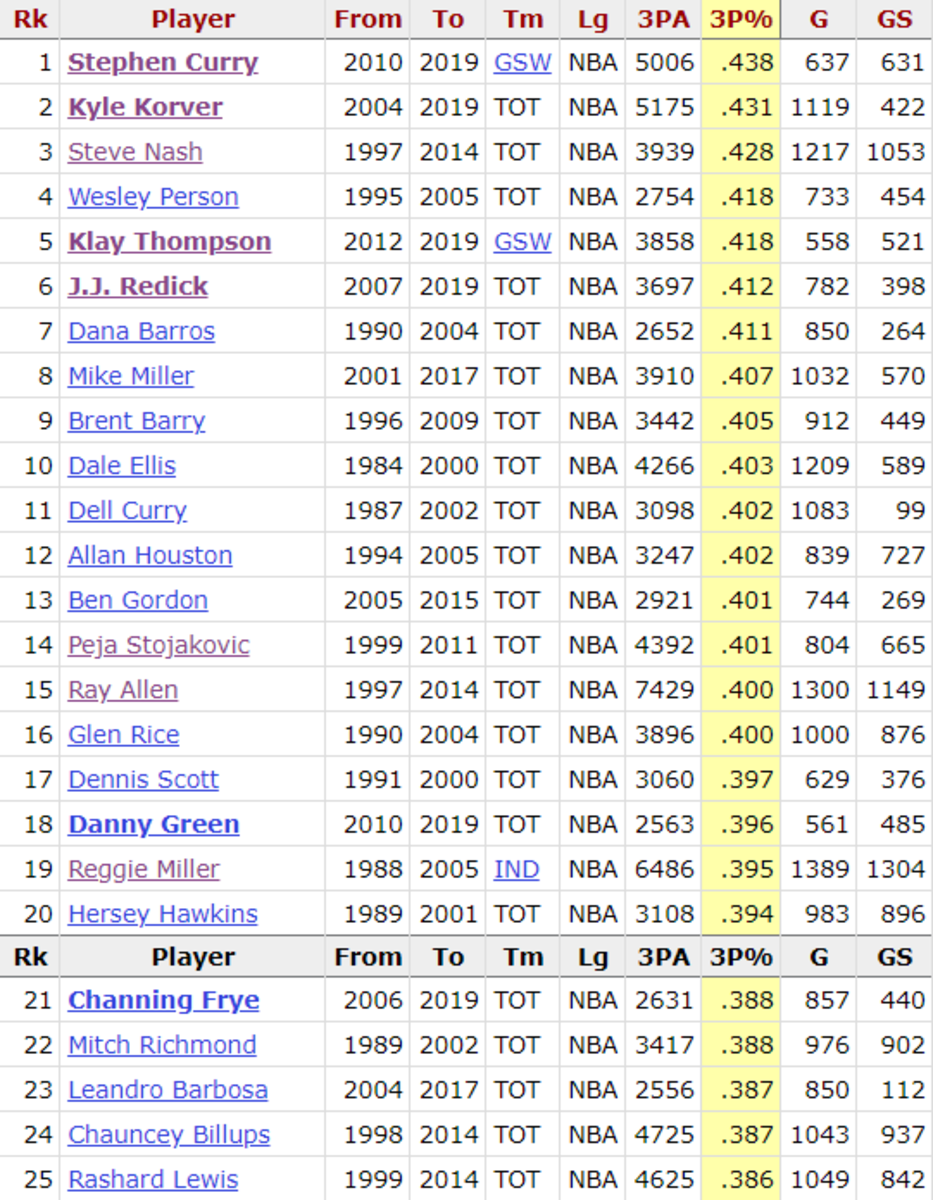 Westbrook who was the 2017 NBA MVP, is averaging 23.2 points along with 9.3 assists per game this season.
However, the 7-time All-Star is averaging just 17.6 percent (9-51) from the three-point line which is well below his average. Russell Westbrook has played just 11 games of the season so far for the Thunder so there's plenty of time to turn it around.
In Oklahoma's 105 to 98 loss to the Denver Nuggets last Saturday where Westbrook hit a dismal 1 for 12 from the 3-point line. Being such a competitive and talented athlete, having such a poor performance will sure have the Thunder guard looking to fix his game for the benefit of the team.
The Thunder are currently 5th in the Western Conference and looking to make yet another Western Conference playoffs series.