Anthony Davis is not going to stay with the New Orleans Pelicans for much longer, and that's something every person even slightly related with the league is going to talk about for most of the season.
There has been a lot of speculation surrounding Anthony Davis and a possible trade scenario, as some people state that he has the desire to play with LeBron James, while others know for a fact that Kyrie Irving has been recruiting him to join the Celtics.
As for assets, Boston is in control of all of their picks, plus the ones they have via Sacramento, Memphis, and Clippers. Also, they could sweeten the deal with Jaylen Brown, Marcus Smart, Terry Rozier and/or Robert Williams III.
The Unibrow has been aggressively pursuit by both the Los Angeles Lakers and Boston Celtics, and even though it looks like the ladder has a better trade offer for him, they're still not going to be able to pull the trigger and trade for him this season.
Believe it or not, it's all Derrick Rose's fault. How? Well, Derrick Rose was the first player ever to sign a deal under the "5th Year 30% Max Criteria" which is also known as the Derrick Rose rule nowadays.
But, how on earth does that affect the Celtics? See, they traded for Kyrie Irving, who had also inked his signature on a contract with that criteria, and with Davis also signing that kind of deal, the NBA forbids all teams from trading for two players with that very same type of contract.
So, why isn't Davis playing in Boston yet? Well, there are a few reasons. The primary thing keeping Davis from being a Celtic is that NBA rules prohibit Ainge from swinging a trade for Davis at the moment.

Why is this? Because the Celtics previously traded for Kyrie Irving. Both Davis and Irving signed contract extensions under the "5th Year 30% Max Criteria", which is informally known as the Rose Rule (as Derrick Rose was the first player to sign such an extension), and currently known as the Designated Player Rookie Extension. This rule allows a player coming off their rookie scale contract to sign an extension that allows them to skip the 1-6 years of service 25% max salary tier and go immediately to the 7-9 years of service 30% max salary tier. To get there, players have to meet certain criteria. When Davis and Irving signed their extensions, it was based on MVP awards, All-NBA selections and being voted in as All-Star starters. The Designated Player criteria now is based on winning MVP, Defensive Player of the Year, or All-NBA selections.

Why does this mean Boston can't acquire Davis? NBA teams are prevented from acquiring two such players via trade at the same time. The idea behind this rule was to keep teams from stacking their rosters via trades to acquire multiple All-NBA talents. Because the Celtics already traded for Irving, they can't trade for another player who signed the same type of extension.
So, does that mean the Celtics could never trade for Davis? Nope. There's no lifetime restriction, but they would have to wait for either Kyrie's or his deal to run out before actually pursuing him.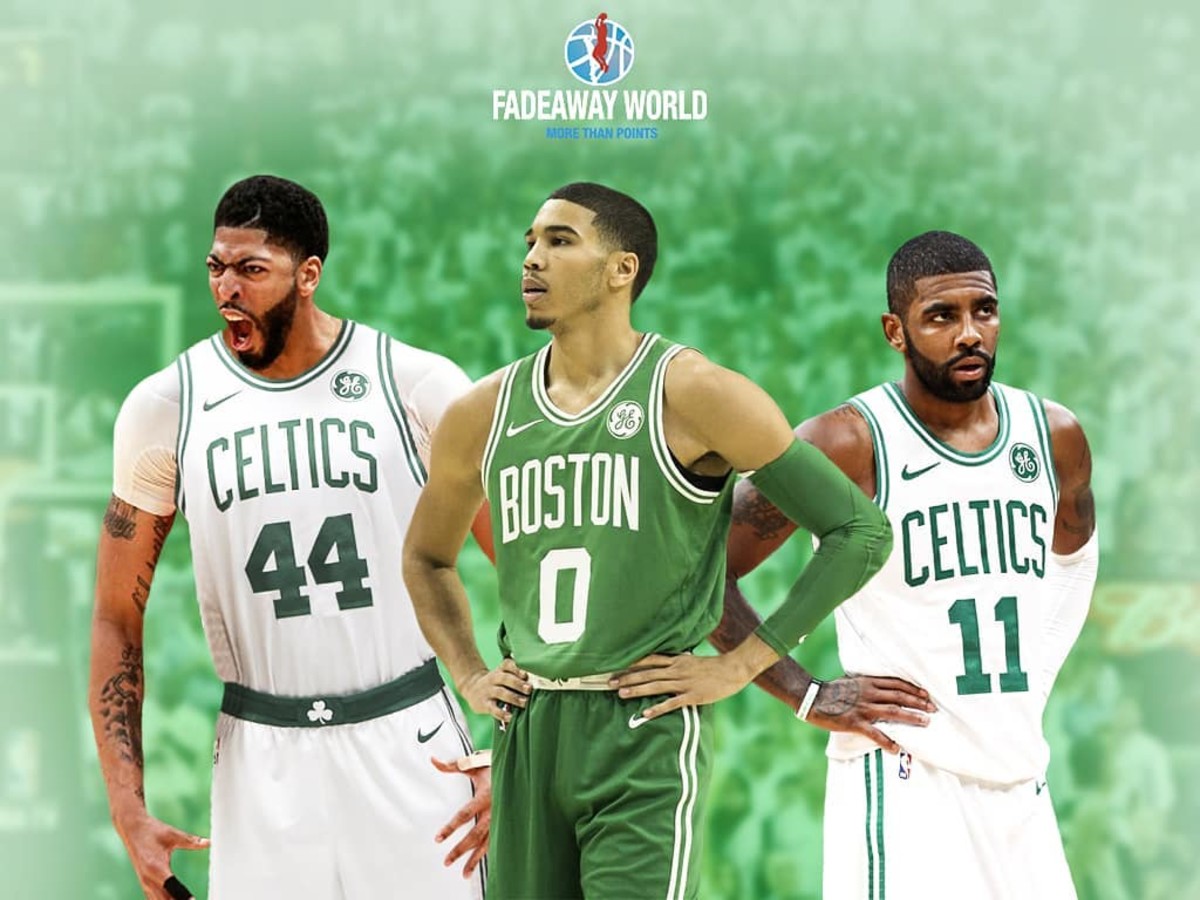 Kyrie Irving has already rejected a contract extension and he's a lock to opt out of his deal to sign a new contract with the Celtics, something that would obviously run out his contract and then a move for Davis would be back on the table.
Obviously, that's assuming the Los Angeles Lakers haven't traded for him before, as they also have several assets and would be willing to part ways with players of the likes of Brandon Ingram to get their hands on the unibrow.
Health issues aside, Anthony Davis is arguably the best two-way big man in this league with his ability to stay in front of guards in switches, protect the rim, and then light up opposing defenders for 25+ points per game. Where will he land?