There's no biggest accomplishment in professional basketball than winning the NBA Championship, but if we had to choose, winning the MVP may be a close second, and arguably a most difficult task.
Thing is, maintaining a top-tier level throughout 82 full games while also leading your team towards Championship contention may be harder than winning a Championship, as you can also rely on other factors and obviously, your teammates.
Either way, there have been a handful of players that have fared quite better on the regular season than in the playoffs or NBA Finals, winning more MVP awards than NBA Championships throughout their careers. Today, we're going to let you know about them.
11. Charles Barkley
1 MVP (1993) – 0 Championships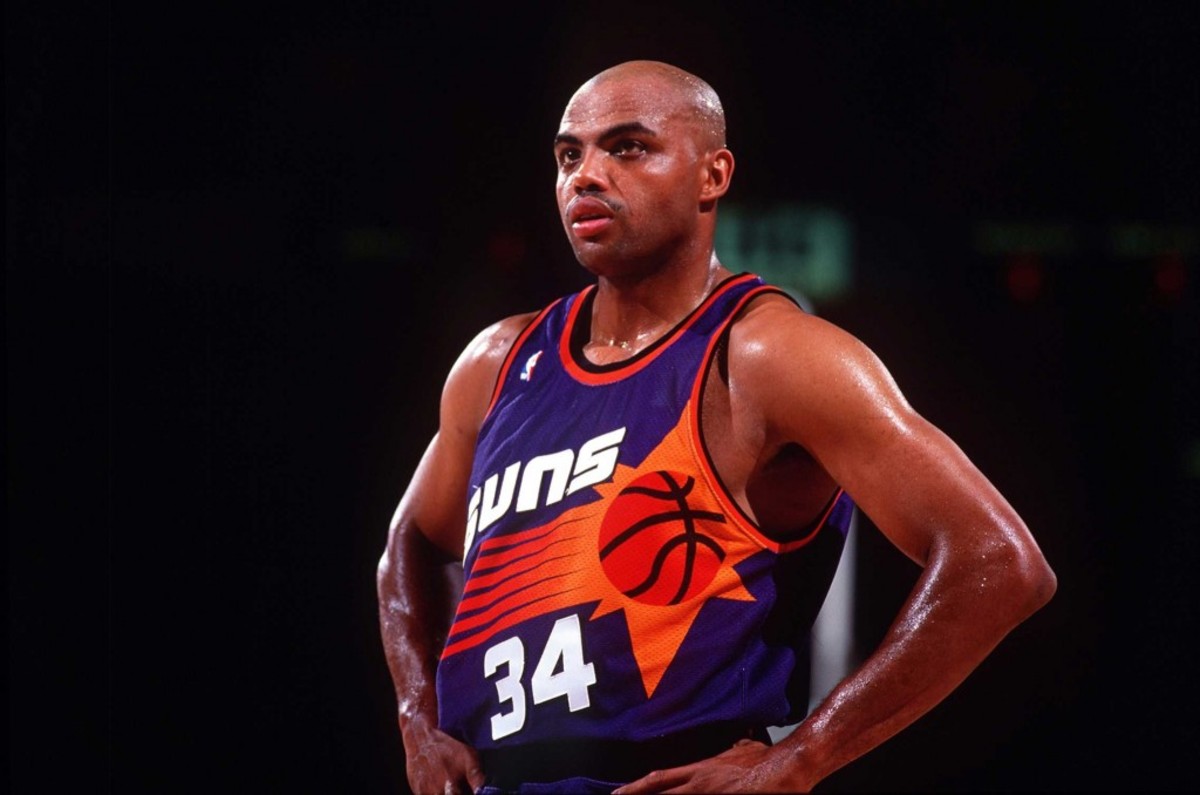 Charles Barkley is one of the best players never to win an NBA Championship, mostly because he had the tough luck to play on an era of elite ballers and squads, and it looks like there was always a better team than his.
Either way, Barkley made an immediate impact for the Suns right after the Sixers traded him, becoming the third player ever to win the MVP right after being traded. He led Phoenix to the Finals, but Michael Jordan took care of business.
10. Allen Iverson
1 MVP (2001) – 0 Championships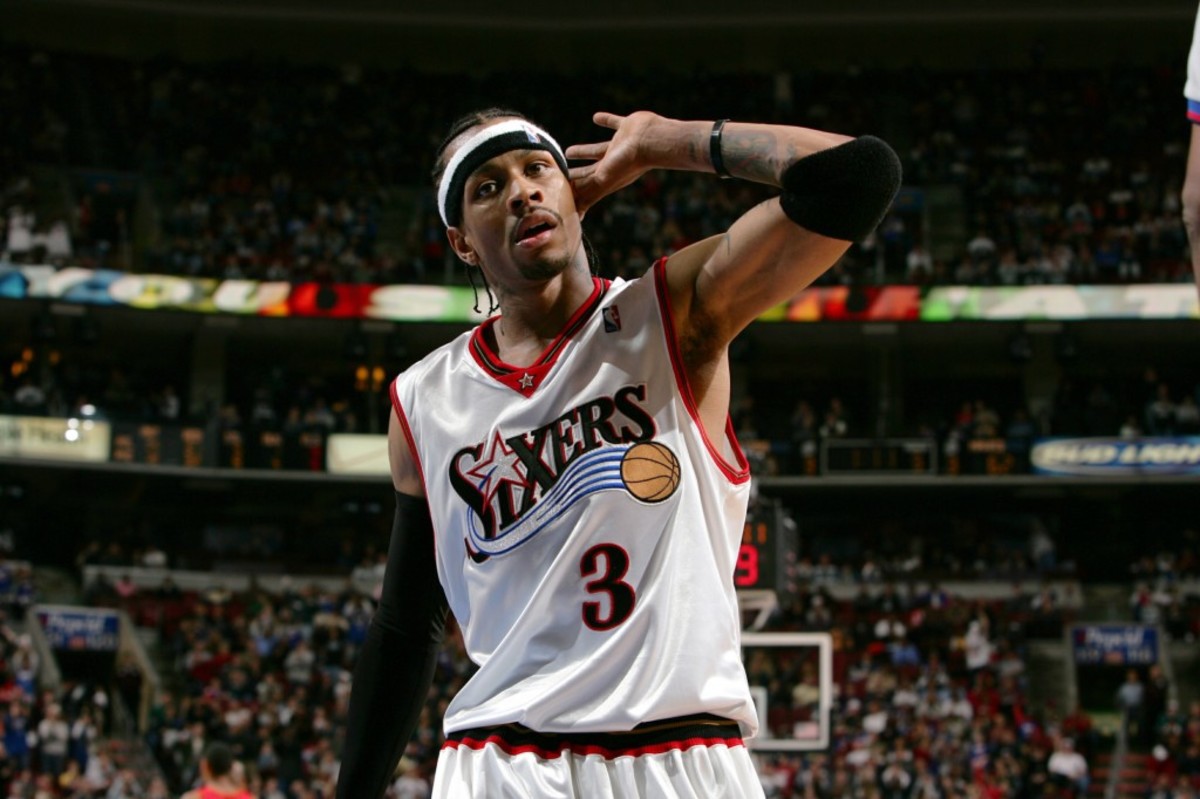 Allen Iverson is, by far, one of the most talented scorers we've ever seen. He established a great basketball culture and is one of the most influential hoopers of all times, but he was never able to put the cherry on top of the sundae with an NBA Championship.
His MVP campaign was a monster season all year long, carrying the Philadelphia 76ers all the way to the Finals with non-to-zero help from his supporting cast. Still, Shaq and Kobe were too much to handle for him.
9. Derrick Rose
1 MVP (2011) – 0 Championships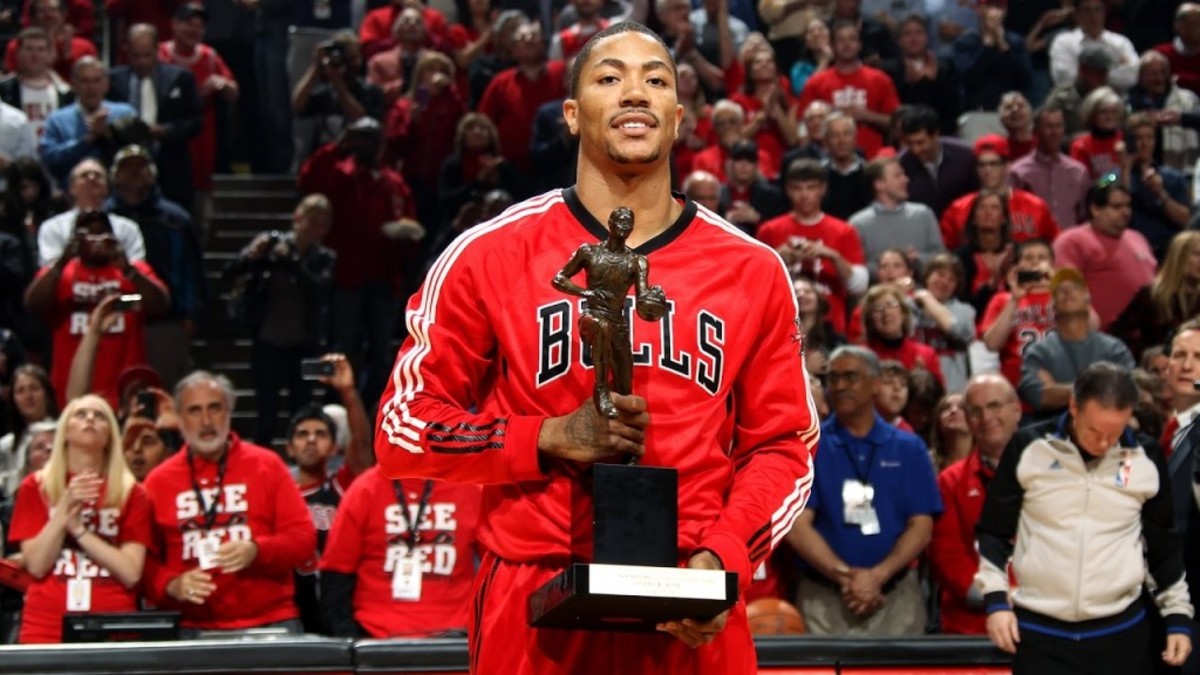 Back in 2011, it looked like Derrick Rose was already bound to take down LeBron James as the King in the East. Rose had led the Bulls to their best season since the Jordan era and they were a Championship-caliber team.
Needless to say, injuries took a major toll on his career right after being named the youngest MVP in the history of the league. Gladly, he's finally gained his confidence back and is playing the best ball of his post-injury years.
8. Russell Westbrook
1 MVP (2017) – 0 Championships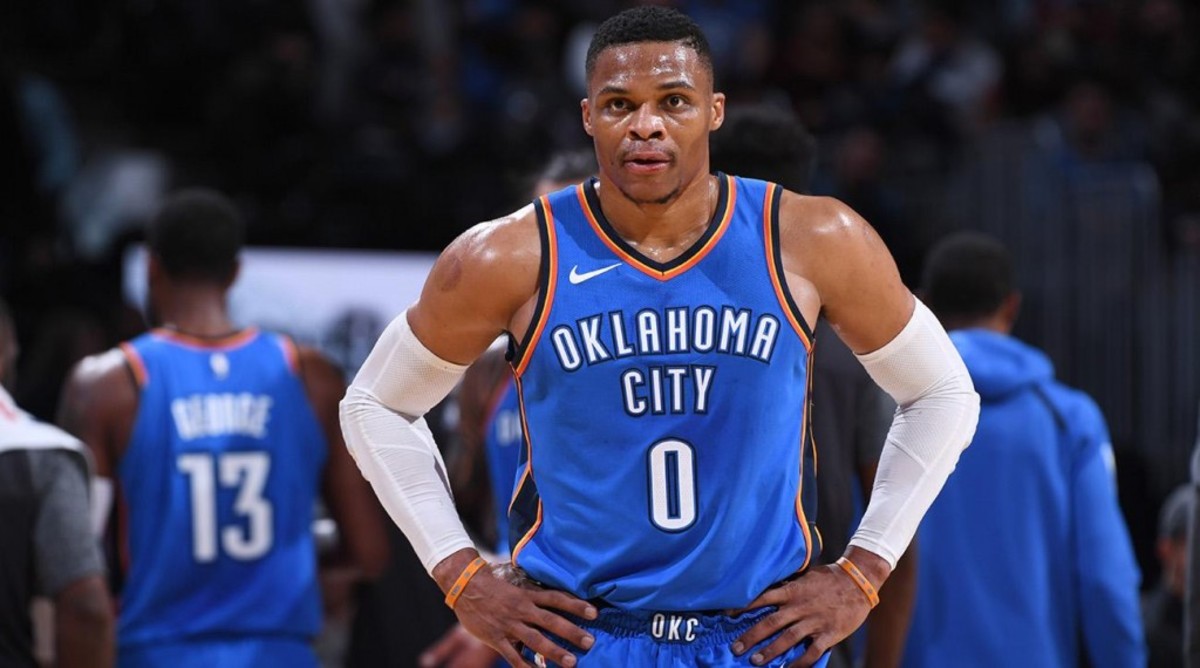 The more we see Russell Westbrook, the most we think he's the only person capable of holding him back. He's extremely talented, a great playmaker and even a solid defender when locked in, but his decision making and overconfidence are worrisome.
It feels like he's never going to be able to win a Championship with that kind of mentality and his hero-balling, but his MVP run was one for the ages. He was the first player since Oscar Robertson to average a triple-double for a full season.
7. James Harden
1 MVP (2018) – 0 Championships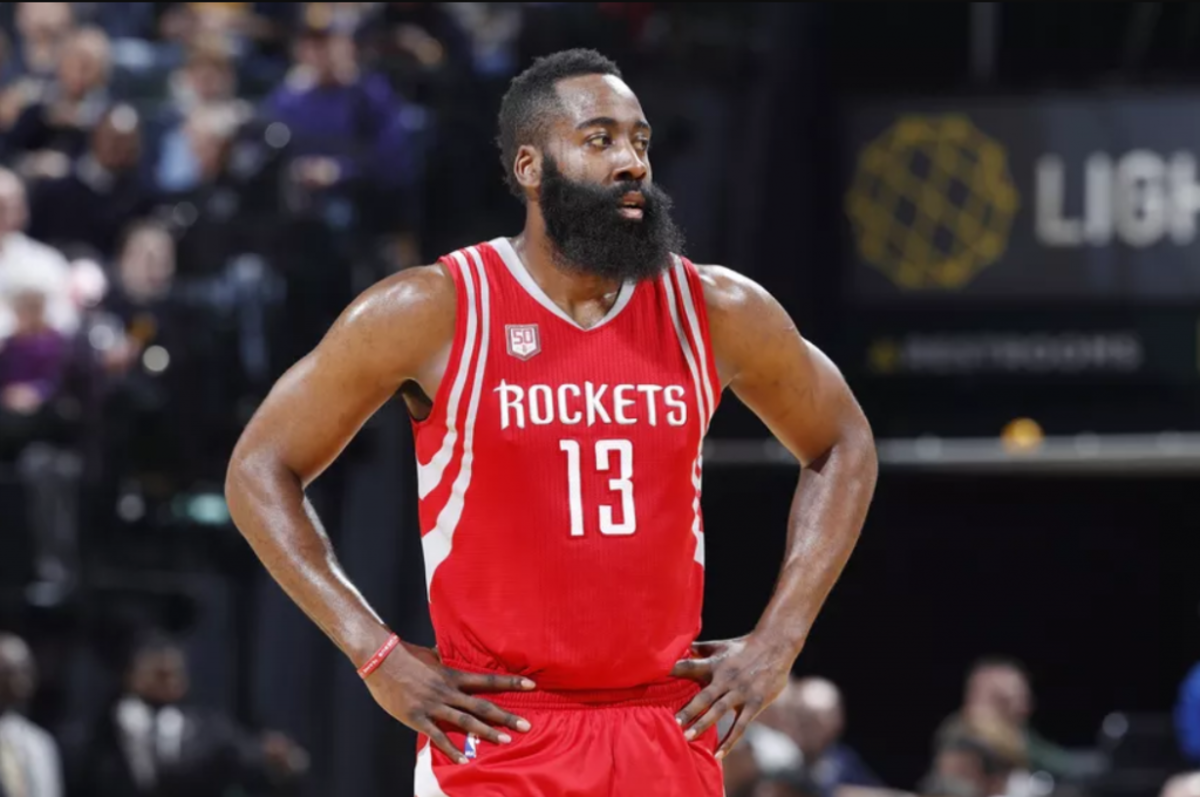 James Harden has been pretty close to winning an NBA Championship, but he's choked twice. Once with the Oklahoma City Thunder against the Miami Heat, and the other in game 7 of the Western Conference Finals against the Warriors.
Either way, the reigning MVP is on a historic run right now and looks on track to win back-to-back accolades, but the Rockets aren't looking like Championship contenders now, at least while they're still missing Chris Paul and Clint Capela.
6. Karl Malone
2 MVPs (1997, 1999) – 0 Championships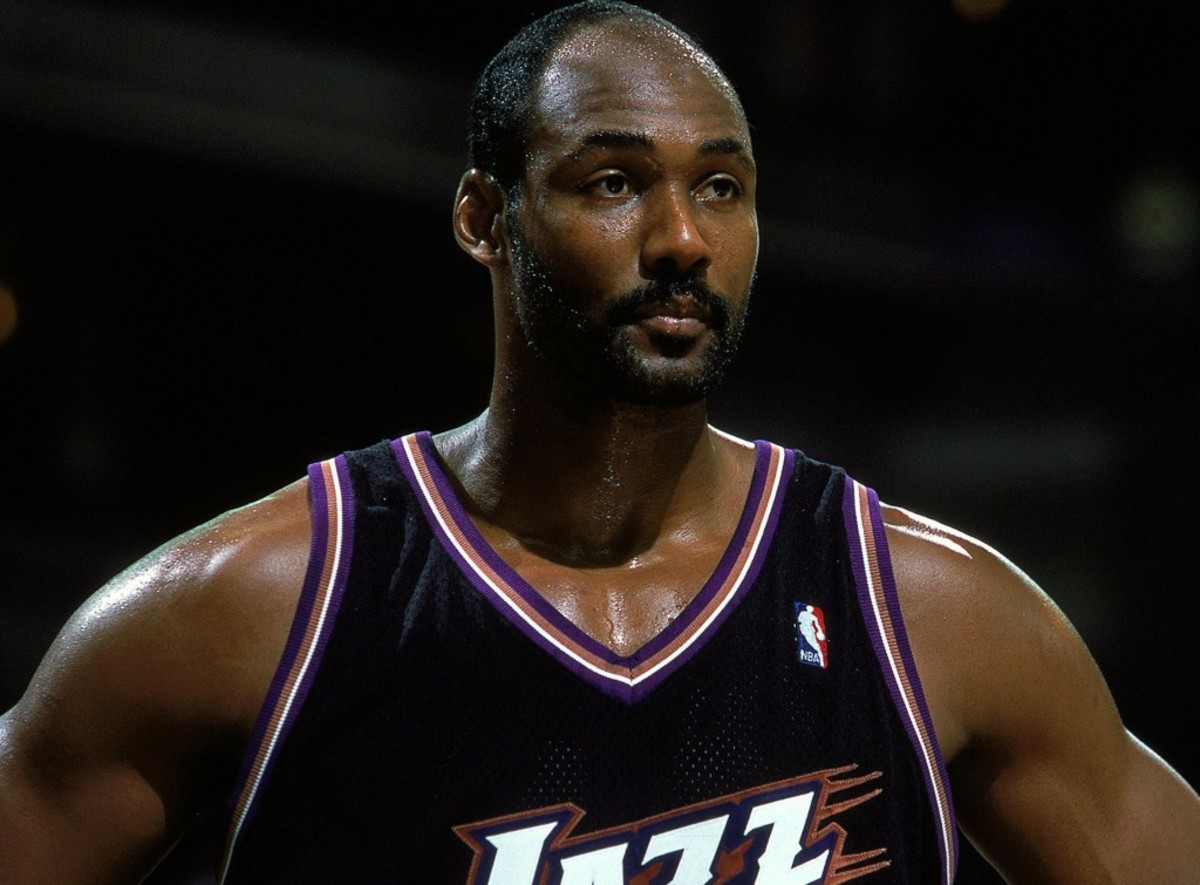 Karl Malone was as dominant as one man can be during his prime. He could score, defend, rebound and take the biggest and most physical defenders to school night in and night out with the Utah Jazz.
Sadly for him, the Mailman had to deliver against Michael Jordan and his almighty Chicago Bulls, who always got the best of him. He would try to win a Chip with the Lakers before retiring, but we all know how that went down.
5. Steve Nash
2 MVPs (2005, 2006) – 0 Championships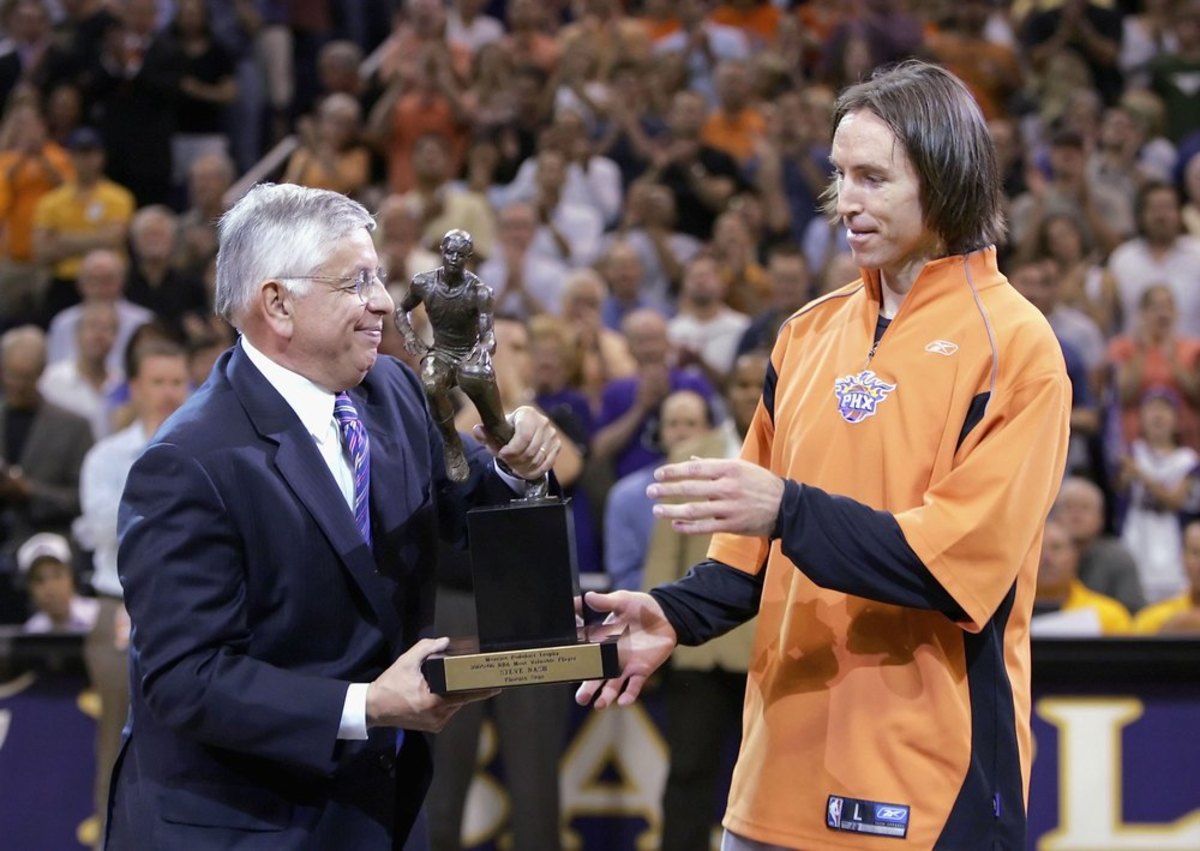 Steve Nash's MVPs have always been a subject of major controversy, as most people thought Shaquille O'Neal was robbed twice and that he shouldn't have been named MVP with such modest scoring averages.
Either way, Nash led one of the most entertaining offenses in the history of the league, but his Suns constantly underperformed in the playoffs. Sadly, he was never able to become an NBA Champion, but he's one of the best point guards ever.
4. Bob Pettit
2 MVPs (1956, 1959) – 1 Championship (1958)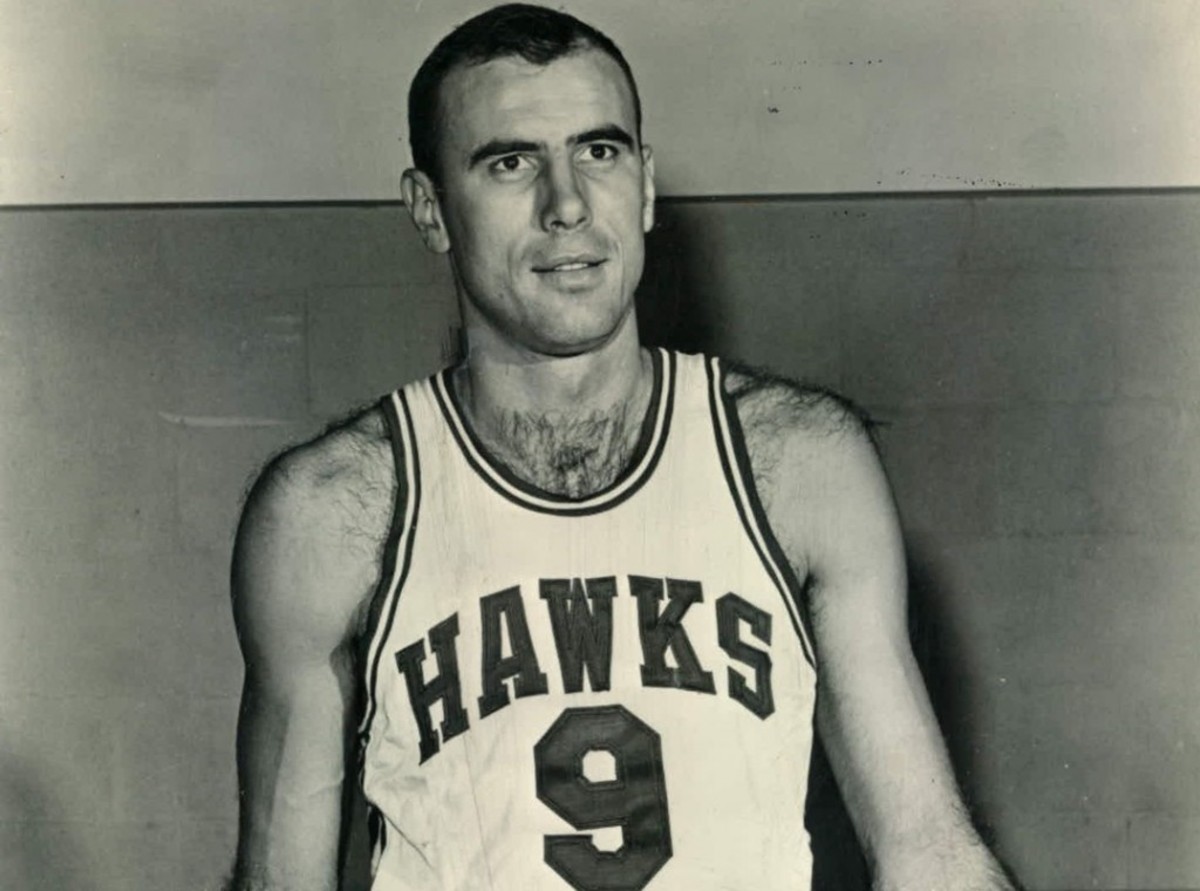 Bob Pettit was the league's first-ever Most Valuable Player, and the guy most people think of as the player that changed the way the power-forward spot was played thanks to his great scoring ability.
Pettit was a major influence for players like Kevin McHale, Elgin Baylor, Elvin Hayes, Bob McAdoo, and Charles Barkley, and he led the Hawks to their lone title in franchise history when they were still playing in St. Louis.
3. Moses Malone
3 MVPs (1979, 1982, 1983) – 1 Championship (1983)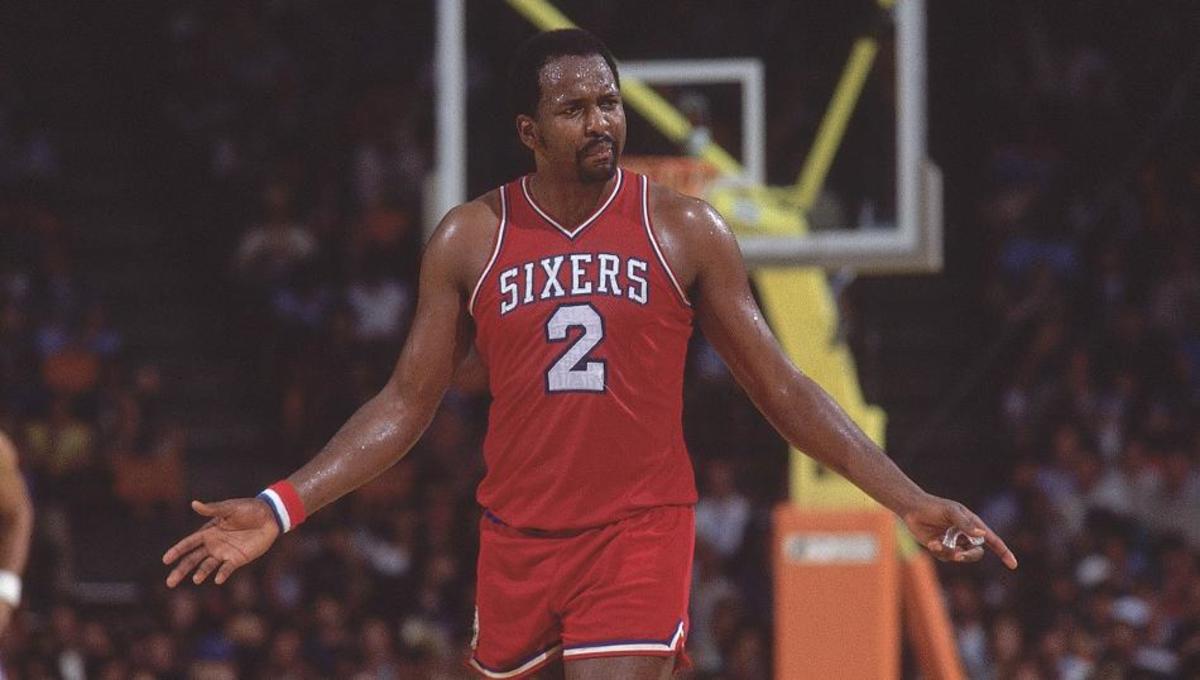 People don't talk about Moses Malone enough, but he's one of the best undersized big men to ever lace them up, a tough and hard-nosed physical player that made up for his lack of size with top-tier grit and hustle.
Malone was arguably the best offensive rebounder this league has ever seen, a great defender that never got in foul trouble, and a prolific scorer that led Sixers to the Championship right after being traded by the Rockets despite being the reigning MVP.
2. Wilt Chamberlain
4 MVPs (1960, 1966, 1967, 1968) – 2 Championships (1967, 1972)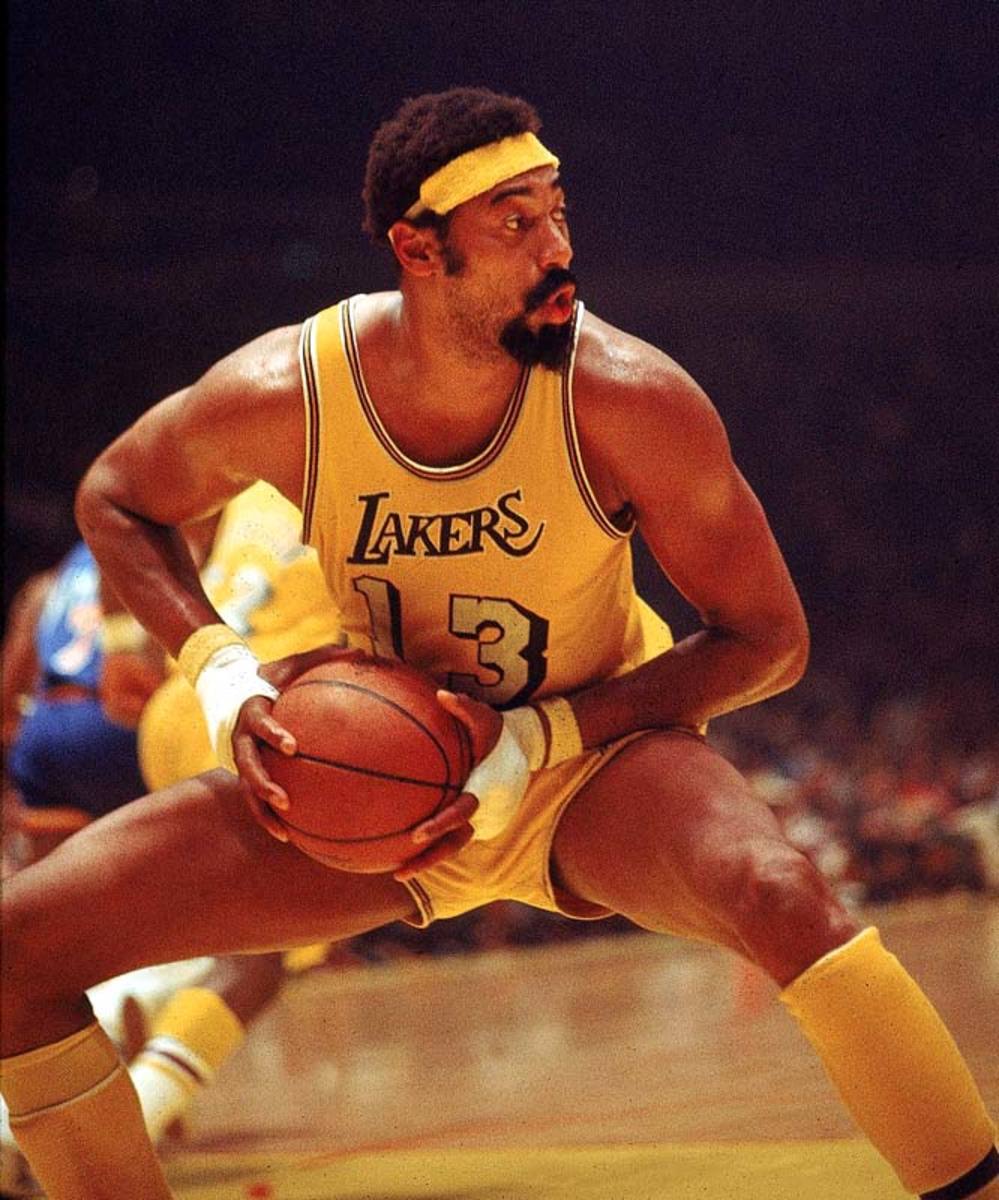 Wilt Chamberlain was personified dominance. He was the most athletic person in the world (person, not hooper) and a freak of nature that had a God-given talent to play basketball, but that only won a couple of Championships.
On a personal note, you may argue Chamberlain is a top 3, maybe even top 2 player in the history of the game, but the lack of jewelry always puts a huge question mark over his legacy in the league.
Read More
Top 10 Greatest And Most Powerful Dynasties In NBA History
Creating The Most Unstoppable And Perfect Laker Ever
Michael Jordan's 6 Rings Are Better Than Bill Russell's 11 Rings
1. LeBron James
4 MVPs (2009, 2010, 2012, 2013) – 3 Championships (2012, 2013, 2016)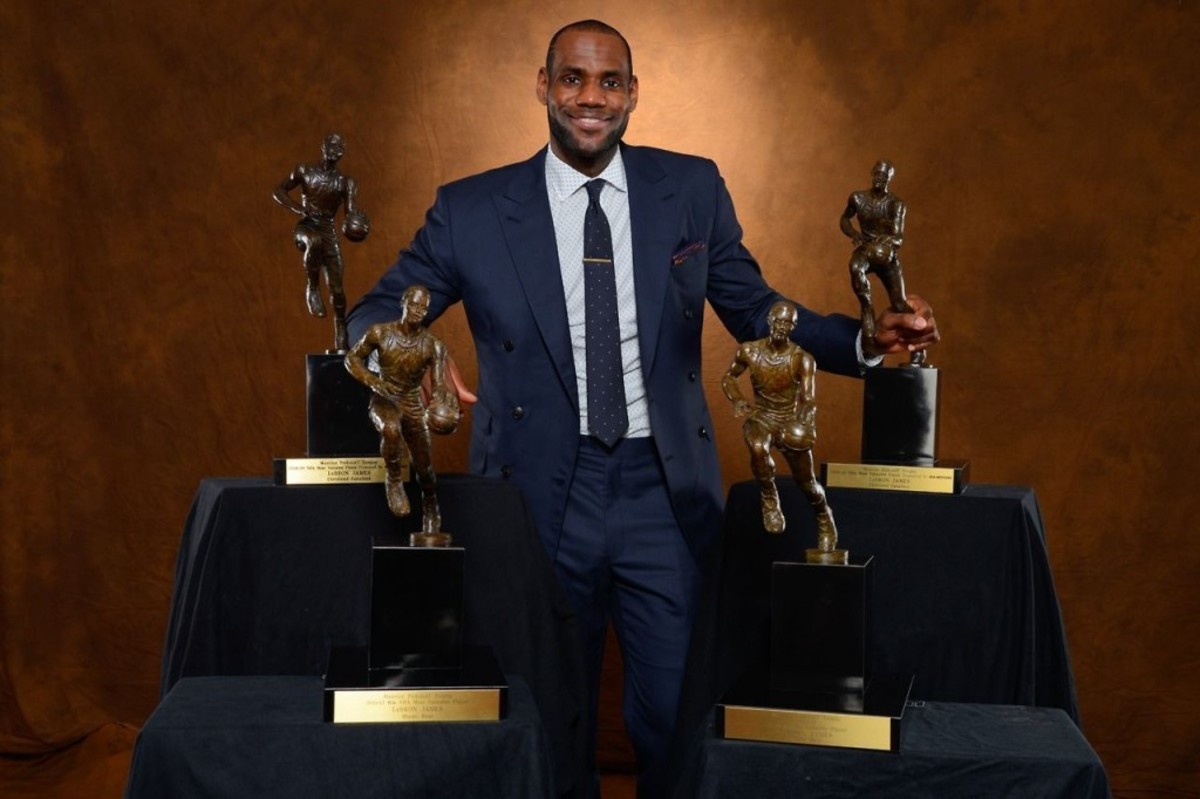 LeBron James' greatness is often measured by his personal accolades, which are no short thing, by all means, but he's also been heavily questioned and criticized for his 3-6 record in the NBA Finals.
Either way, I think we can all agree James could win at least another MVP and another NBA Championship before retiring, barring injury, but, can he get out of this list by winning 2-3 rings with the Lakers?