Some of the greatest players in NBA history have had phenomenal seasons at the ripe age of just 20 years old. These guys took their performances and used it to catapult themselves throughout the rest of their careers, winning NBA championships and making their case for first-ballot Hall of Famers.
Luka Doncic has inspired the NBA community with his tremendous play and has seemingly fit right into the league despite being only twenty years of age. This begs the question if Doncic has had the best season at twenty years old. After all, his numbers and leadership have surprised many and he has carried the Mavericks to what seems to be a playoff berth.
Here is the all-time starting lineup of players who had the best 20-year old seasons.
Magic Johnson
18.0 PPG, 7.7 RPG, 7.0 APG, 2.4 SPG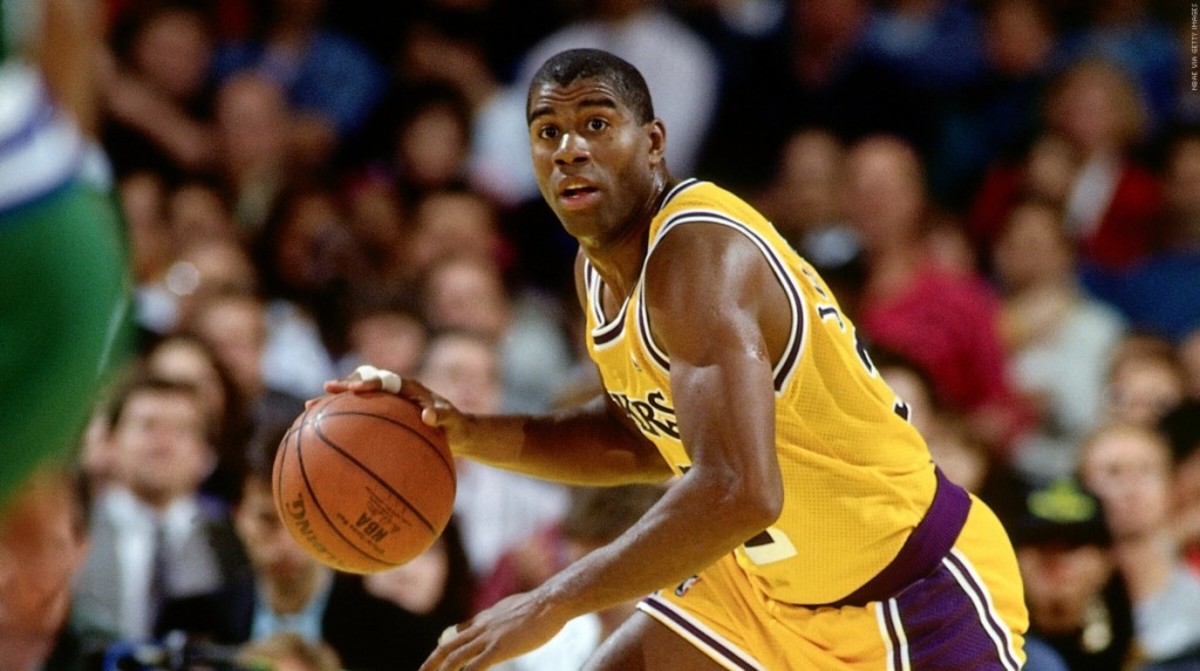 Magic had a historic season at twenty years old. In fact, it is the greatest rookie season in NBA history. Magic Johnson, in his first NBA season at twenty years of age, won an NBA title by leading the Lakers to victory over the Philadelphia 76ers. Replacing an injured Kareem Abdul-Jabbar at the center position, Magic went on to record 42 points, 15 rebounds, and 7 assists to lead the charge for the Laker's first title since 1972.
Magic put up All-Star numbers all season long and was arguably the best performer during the Lakers Finals run in which Magic won Finals MVP. His ability to play multiple positions on the floor, be a leader for his team, and be a spectacular performer when it mattered most makes Magic's season at twenty years old the very best.
Luka Doncic
28.9 PPG, 9.5 RPG, 8.7 APG, 1.1 SPG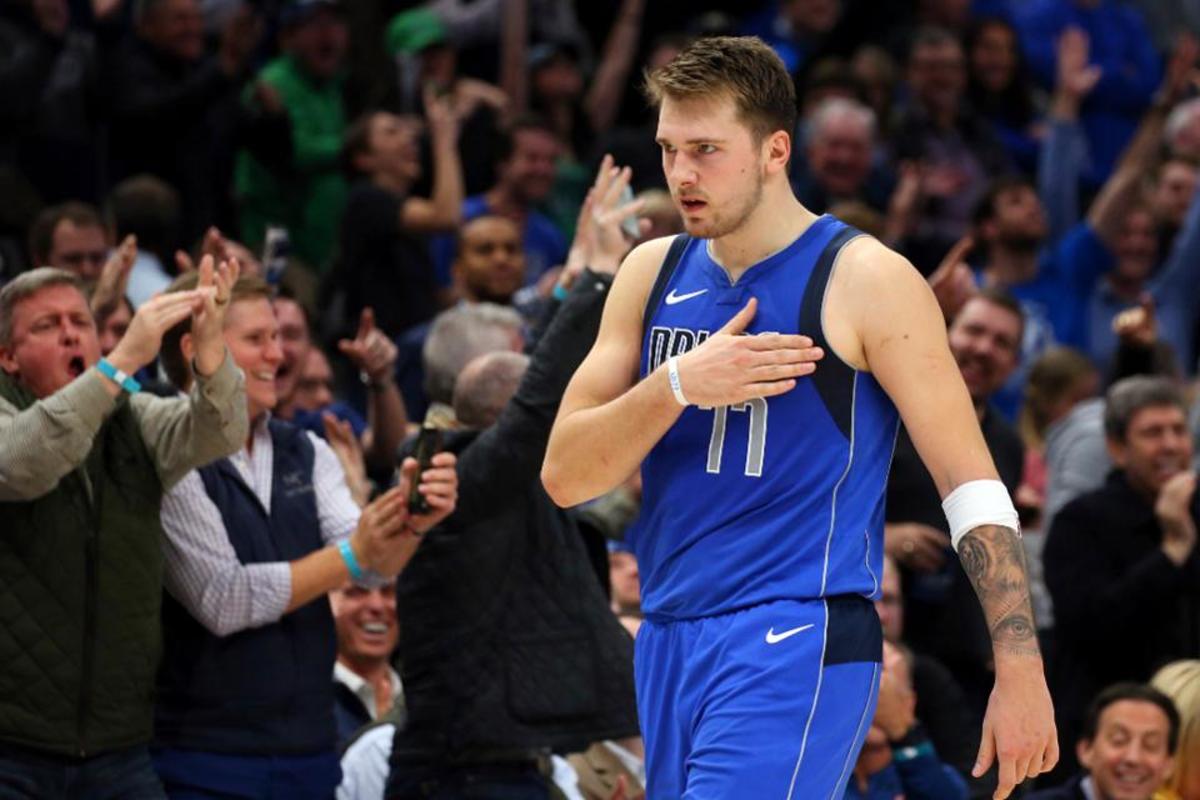 Doncic had a tremendous rookie season, in which he won the Rookie of the Year Award beating out sharpshooter Trae Young. But nobody saw this coming from Doncic, who is putting up a near triple-double in seemingly effortless fashion. We have never seen a player like Doncic make the game so effortless, and he clearly has All-NBA talent since he is carrying the Mavericks on his shoulders.
Doncic can do it all on the floor, as evidenced by his numbers, and we are shocked to see how his time playing in Europe has translated perfectly into the NBA. He has been rewarded for his efforts by being voted in as a starter for the Western Conference All-Stars in 2020.
LeBron James
27.2 PPG, 7.4 RPG, 7.2 APG, 2.2 SPG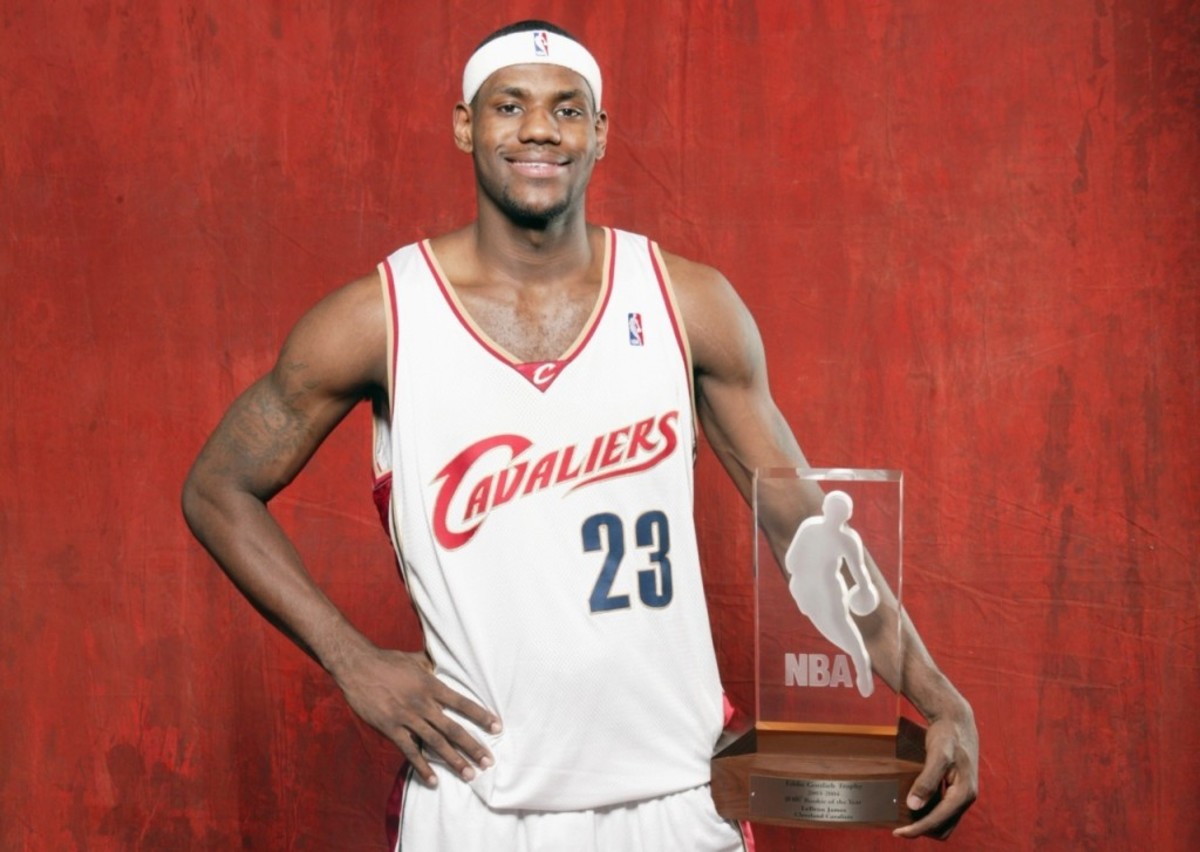 James was the most hyped high school player in NBA history, and everyone knew without a doubt that James would dominate the league in just a matter of time. James did just that, putting up his now-customary 27 points, along with 7 rebounds and 7 assists. James immediately became a top-five player in the league upon his arrival, and the Cleveland Cavaliers would soon become championship contenders with James as the leader.
LeBron found his stride almost immediately, attacking the basket at every chance he had without any real resistance. He was just too big, too quick, and too explosive for almost every defender to handle. LeBron's 20-year old season is one of the greatest of all time without a shadow of a doubt.
Kevin Durant
25.3 PPG, 6.5 RPG, 2.8 APG, 1.3 SPG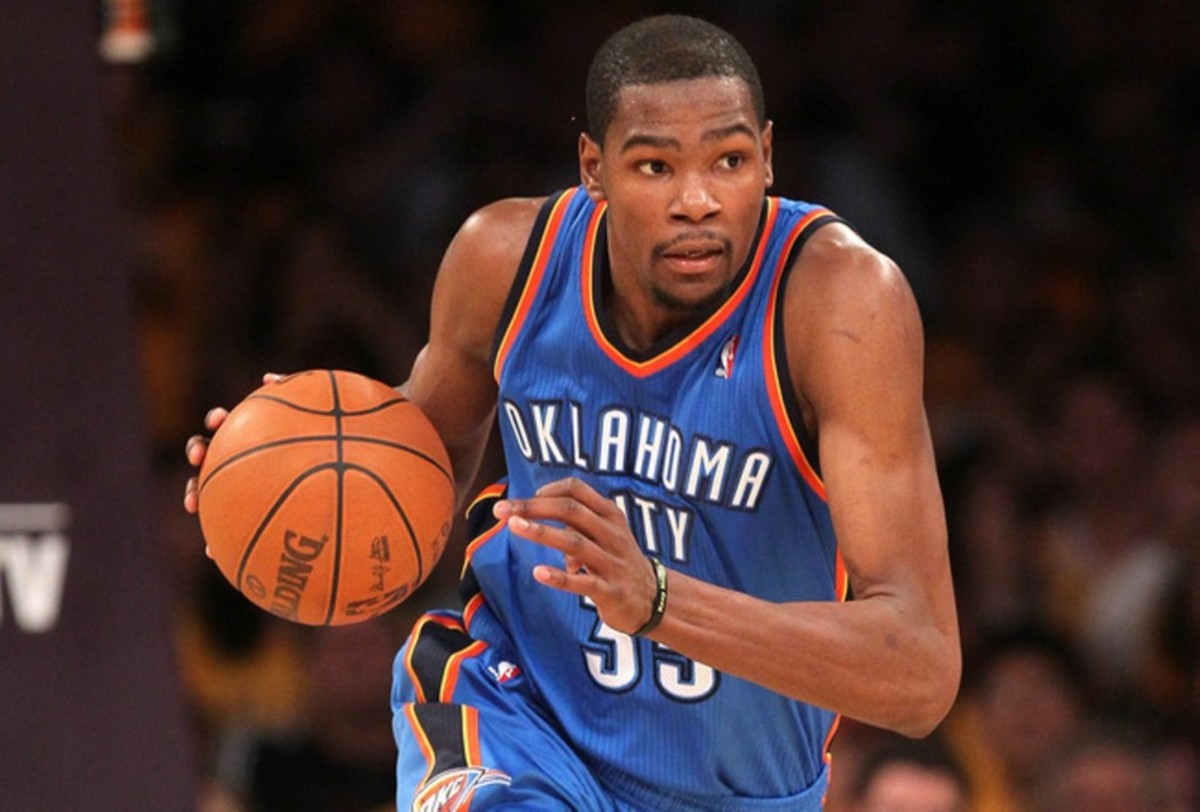 KD was a beast at the University of Texas, and many knew he would be a scoring machine in the league. Durant was an All-Star talent as soon as he stepped foot on the court, and showed the ability to score in every way imaginable. Over a decade later, and KD has managed to capture two NBA titles and 2 Finals MVP Awards. But his season at twenty years old was only his second season in the league, and he immediately became one of the game's best scorers by averaging over 25 PPG over 74 games in the regular season.
KD began drawing comparisons to the great George Gervin, a former scoring machine with Durant's build, but many came to realize that KD was just a unique talent that had no limit to his game. It wouldn't be long before KD earned his first All-Star appearance a year later, but his second season out of college is one to remember.
Shaquille O'Neal
23.4 PPG, 13.9 RPG, 1.9 APG, 3.5 BPG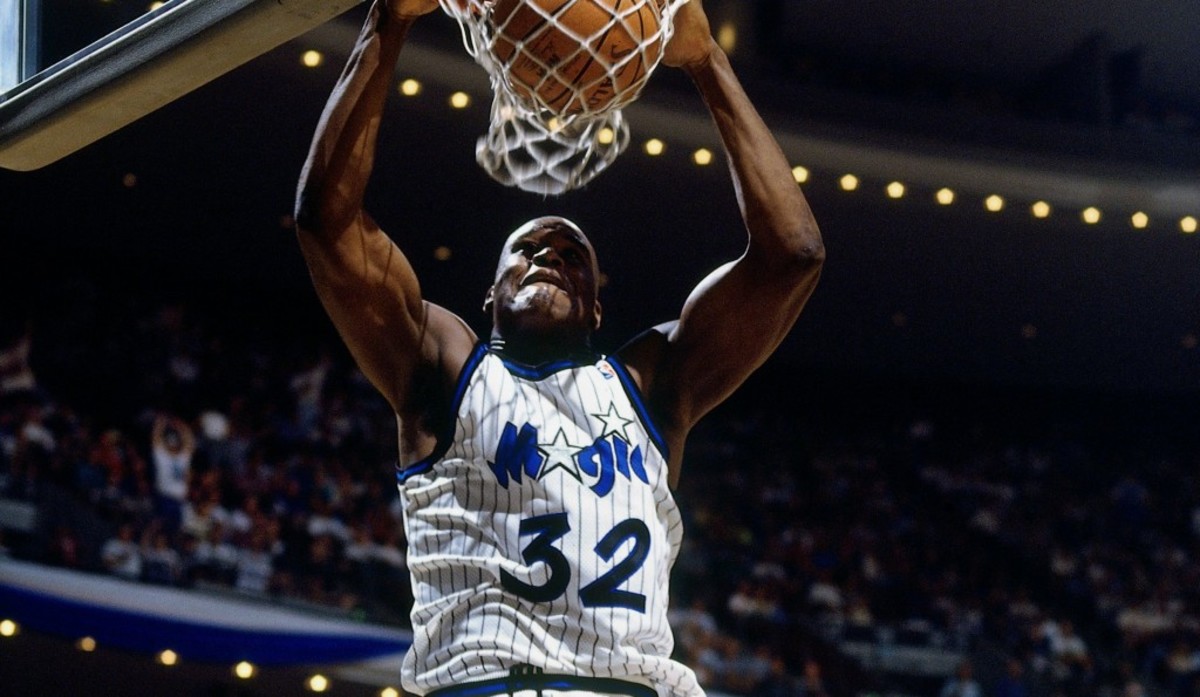 Shaq was just a sight to behold at 20 years old. Even in a league dominated by really large men, Shaq was just the biggest of the bunch. He was not only massive, standing in at over 7-feet tall and over 300 lbs, but he was explosive as well. Shaq could run the floor and move with the guards without losing much of a step and had the power to explode and dominate inside the paint. He was a scary sight to behold, and there is no doubt who would start a center for the All-20 Years Old Team.
In his rookie season, O'Neal ran away with the Rookie of the Year Award in 1993 along with being the first rookie to make an All-Star team since the great Michael Jordan 8 years prior. Shaq was simply a force for the Orlando Magic, and many knew that they would soon be in the Finals with a player as dominant and talented as Shaquille.
6th Man: Anthony Davis
20.8 PPG, 10.0 RPG, 1.6 APG, 2.8 BPG, 1.3 SPG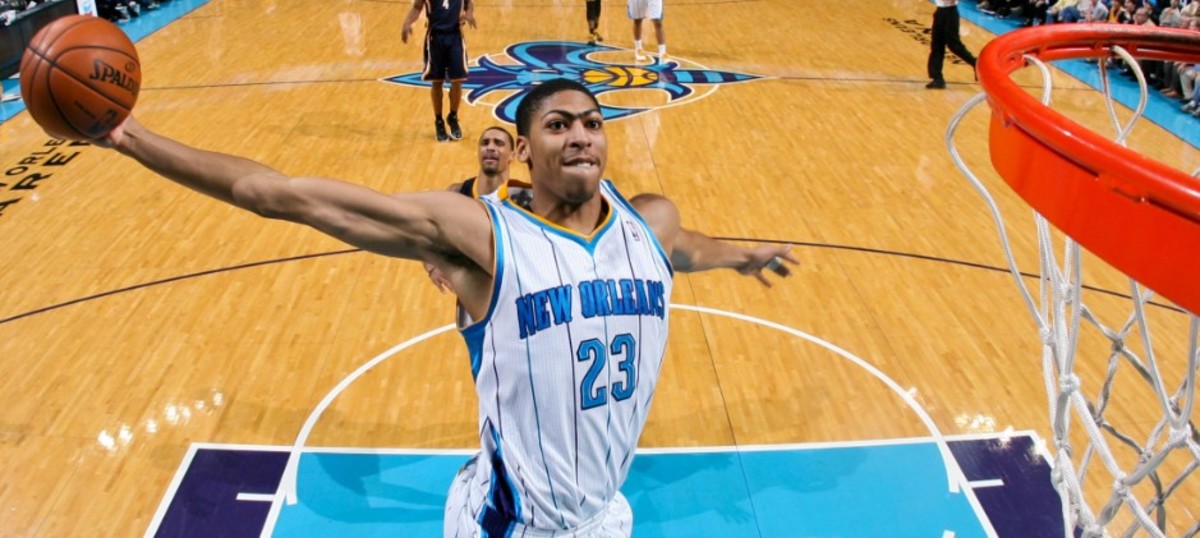 In just his second NBA season, Davis averaged 20-10 on a nightly basis while earning himself a place on the Western Conference All-Star team. While there were doubts about his ability to handle bigger centers in the league due to his slight frame and finesse style, he immediately put all doubts aside following his rookie season.
Davis began showing signs that he can be the best power forward of all time in terms of pure talent and ability. His ability to score inside, drain outside jumpers, and be a defensive factor on a nightly basis was exciting to New Orleans fans.
Davis did it all on the floor, and almost everyone knew what he could bring to the table when he was healthy. Davis completes a fantastic team with some spectacular players who managed to dominate the game at twenty years old. While a case can be made that Davis belongs in the starting five, all six of these players have proven that their talent and level of skill is beyond any player at the age of twenty years old.
Next
The Perfect U.S. Olympic Basketball Team
The Only Way The Golden State Warriors Can Create A Powerful Dynasty
Top 10 Players With The Most Game-Winning Buzzer-Beaters In NBA History
How Zion Williamson Is Becoming The New Face Of The NBA
Thunder Could Reportedly Move Chris Paul Via Sign-And-Trade In 2020 Free Agency