Every year, there are 24 NBA players selected to the All-Star Game, 12 from each Conference. While most of these players selected are stars on their teams and well-known around the league, there are others (particularly the coaches' selections) that make the team only to be forgotten not too long after. These players have either only made 1 All-Star appearance or played long enough to be remembered more for their reduced roles late in their careers.
There were 10 1st-time All-Stars in this year's game… 10 of 24 players, 3 of which were selected as starters (Luka Doncic, Pascal Siakam, and Trae Young). Out of these 10 new All-Stars, it's safe to say we will be seeing more than half of them making multiple appearances in the future as the majority of these players are in the early stages of their careers.
The last time we've seen this amount of 1st-time All-Stars was in 2002, headlined by Steve Francis as the only 1st-timer selected as a starter. 8 of those 10 1st-time All-Stars made more than 1 All-Star appearances as their careers continued. The last time we've seen more 1st-time All-Stars in a single year was back in 1994 when there were 11 new All-Star selections. That season was an anomaly that this year's class doesn't want to match. Only 3 of those 11 1st-timers were selected again after that season (Latrell Sprewell 4x, Alonzo Mourning 7x, and Gary Payton 9x). The other 8 players would go on to have underwhelming, or inconsistent, careers.
In this article, we will talk about several former All-Stars, from 2000-2009, that we either forgot were once All-Stars or their reigns as one of the NBA's best was short-lived.
2000-2004
Dale Davis – Indiana Pacers
(2000 NBA All-Star Reserve)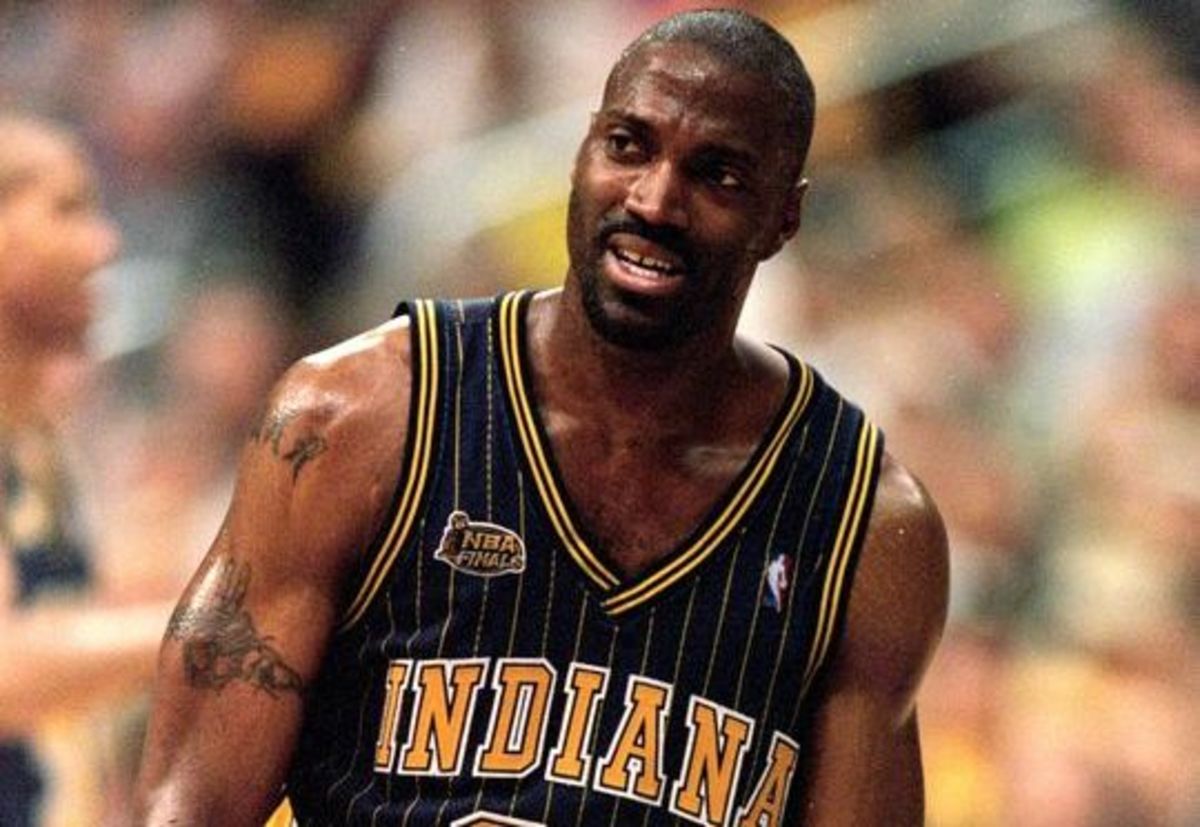 This All-Star selection is a head-scratcher and makes sense as a forgotten one. Dale Davis was a solid starting big man throughout his NBA career, consistently flirting with a double-double on a nightly basis. Davis is most remembered for his toughness in the paint in an era still filled with dominant, strong bigs such as Shaquille O'Neal and David Robinson.
By All-Star weekend, Davis was averaging 11.2 points, 10.1 rebounds, and 1.4 blocks, far from All-Star worthy numbers. At the time, however, Davis' Indiana Pacers held the 3rd best record in the league and the best record in the Eastern Conference. Reggie Miller was the shoo-in to represent the team. Normally in these situations, 1st place teams have 2 or more All-Star selections. This should have been an exception to the rule as Davis' numbers didn't warrant the selection.
Though Davis probably didn't deserve the selection, he did play a vital role on a Pacers team that made it to the NBA Finals that season. Davis' ended on a poor note in those Finals however as he was reasonably outmatched by Shaq. Shaq managed to lead his Los Angeles Lakers with historic numbers (38.0 points and 16.7 rebounds) against Davis and the Pacers in the Finals. Davis would then be traded in the following off-season for Jermaine O'Neal. The All-Star selection served as Davis' lone individual career award, rendering him as an expected forgotten All-Star.
Antonio Davis – Toronto Raptors
(2001 NBA All-Star Starter)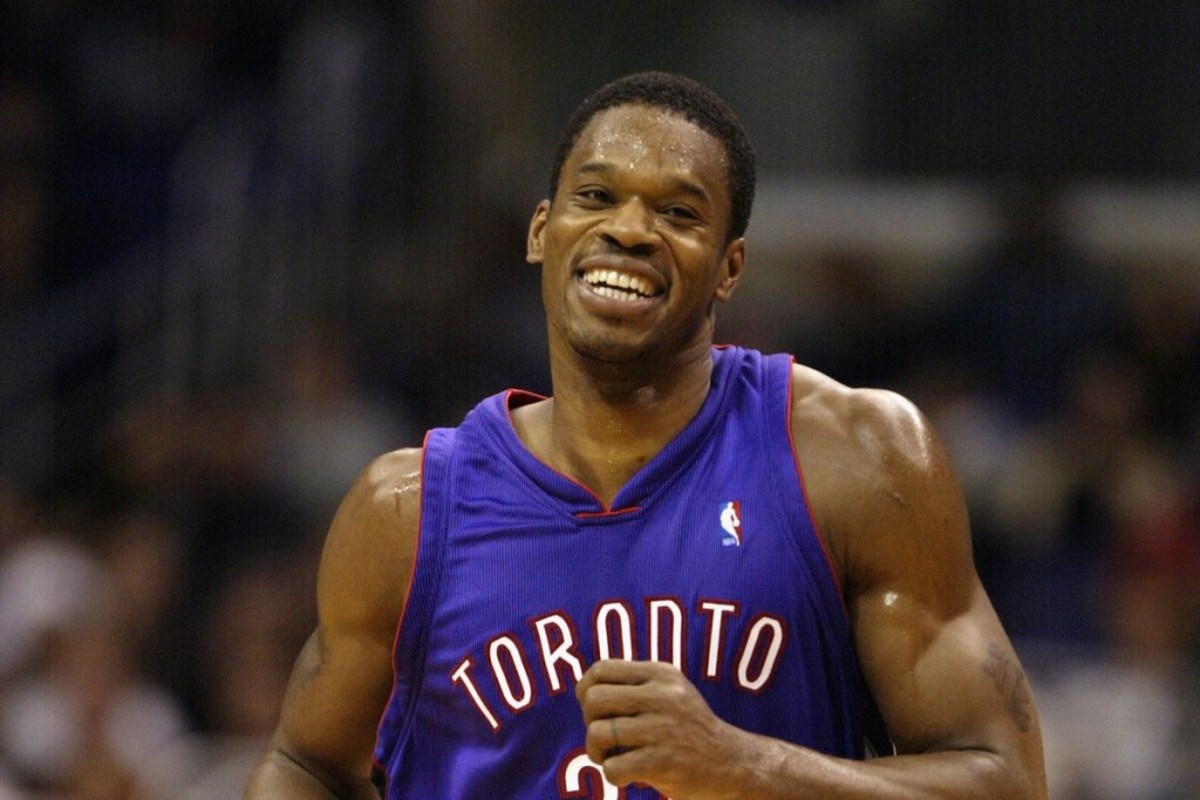 Antonio Davis was an oddly similar player to the aforementioned Dale Davis. Both players were physical, tough, hybrid PF/C who scored, rebounded, and protected the rim at average rates… and shared the same last name. Though Antonio Davis was a slightly better scorer, his selection into the '01 All-Star Game is still a head-scratcher. Davis wasn't voted as a starter, nor did he crack the top 5 list for C voting that season.
Fortunately for Davis, 2 starters (Alonzo Mourning and Grant Hill) and 1 reserve (Theo Ratliff) were ruled out due to injury. Davis was chosen by NBA commissioner David Stern to replace the injured selections, alongside Dikembe Mutombo and Latrell Sprewell.
Davis' numbers were solid that season, leaving this selection as more reasonable than Dale Davis' the previous season. That season, Davis averaged a solid 13.3 points, 10.9 rebounds, and 2.0 blocks by All-Star break. His Toronto Raptors held the 5th best record in the Eastern Conference and 14th overall in the NBA. Davis benefitted by playing in the Eastern Conference, which suffered 2 All-Star injuries at the Center position.
Unlike Dale Davis, however, Antonio Davis' season ended differently. Davis' Raptors didn't make it to the Finals, losing in the 2nd Round to the Allen Iverson-led Philadelphia 76ers. Even though the Raptors lost, Davis outplayed Mutombo in the series, putting up 16.9 points, 10.4 rebounds, and 1.7 blocks. Though Davis was able to maintain his regular-season play the following 2 seasons, this served as his lone individual award, yet another forgotten All-Star in the making.
Anthony Mason – Miami Heat
(2001 NBA All-Star Starter)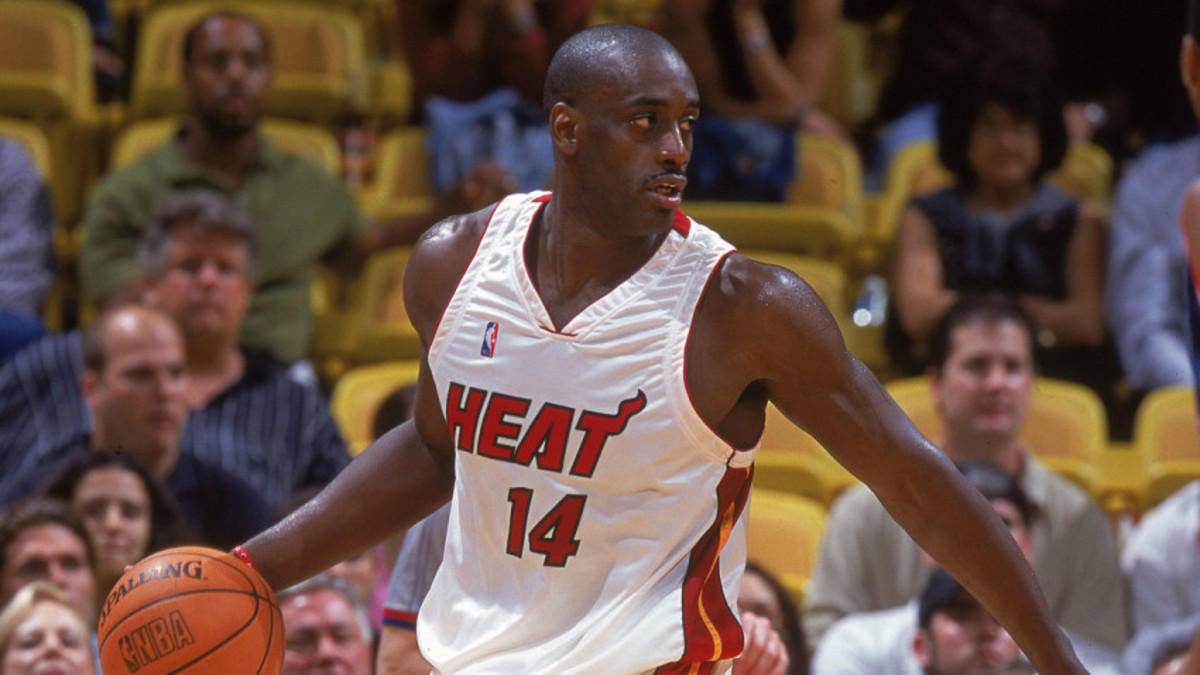 Anthony Mason's story as an All-Star starter that season is similar to Davis', as he was placed in the starting lineup as an injury replacement. Mason did warrant an All-Star selection though, being selected as a reserve before being placed into the starting lineup. Mason averaged 15.5 points, 9.6 rebounds, and 3.0 assists for the Eastern Conference's 2nd seeded Miami Heat at the time. Mason also finished 8th in All-Star votes for Eastern Conference forwards. His selection was somewhat warranted as he, paired with C Brian Grant, served as the Heat's replacement in the paint for injured Alonzo Mourning.
Mason's All-Star selection was invalidated in the playoffs, however. The Heat were swept in the 1st round against Mason's former team, the Charlotte Hornets. Mason's disappearance in that series played a huge part in the disappointing sweep to a lower seed. While playing over 32 minutes a game, Mason only averaged 5.3 points and 3.0 rebounds, shooting 38.5% from the field through the series. This season would serve as his last season as a solid NBA starter. Mason would be out of the league 2 seasons later as his numbers significantly dropped despite playing similar minutes for the Milwaukee Bucks.
Though Mason, may he rest in peace, only made 1 All-Star appearance, he did win a few other awards earlier in his career, being selected onto the All-NBA 3rd and All-Defensive 2nd teams in the '96-'97 season. He also won Sixth Man of the Year in the '94-'95 season.
Antonio McDyess – Denver Nuggets
(2001 NBA All-Star Reserve)
Antonio McDyess is the best individual player of the 1st 4 players mentioned so far. He wasn't voted as a top 10 forward that season by the fans, but was recognized by the coaches and selected as an All-Star reserve in the Western Conference. McDyess, along with PG Nick Van Exel, served as the Denver Nuggets' only bright spots that season. The team failed to make the playoffs, for the 6th consecutive season. McDyess, however, kept the team competitive.
By All-Star break that season, McDyess had the Nuggets 3 games above .500, but still 2.5 games out of a playoff spot. He led the team with 21.9 points, 12.2 rebounds, and 1.5 blocks up to that point of the season. His selection as an All-Star was warranted.
What makes McDyess a forgotten All-Star is how his career would continue beyond that season. The following season, McDyess would suffer a career-altering knee injury 10 games into the season. He would miss the entire '02-'03 season and return as a shell of himself from '03-'04 to '10-'11. McDyess may have become a perennial All-Star if it weren't for his knee issues. Instead, the 1x All-Star can only claim 2 other career awards: All-Rookie 1st team in '95-'96 and All-NBA 3rd team in '98-'99.
Wally Szczerbiak – Minnesota Timberwolves
(2002 NBA All-Star Reserve)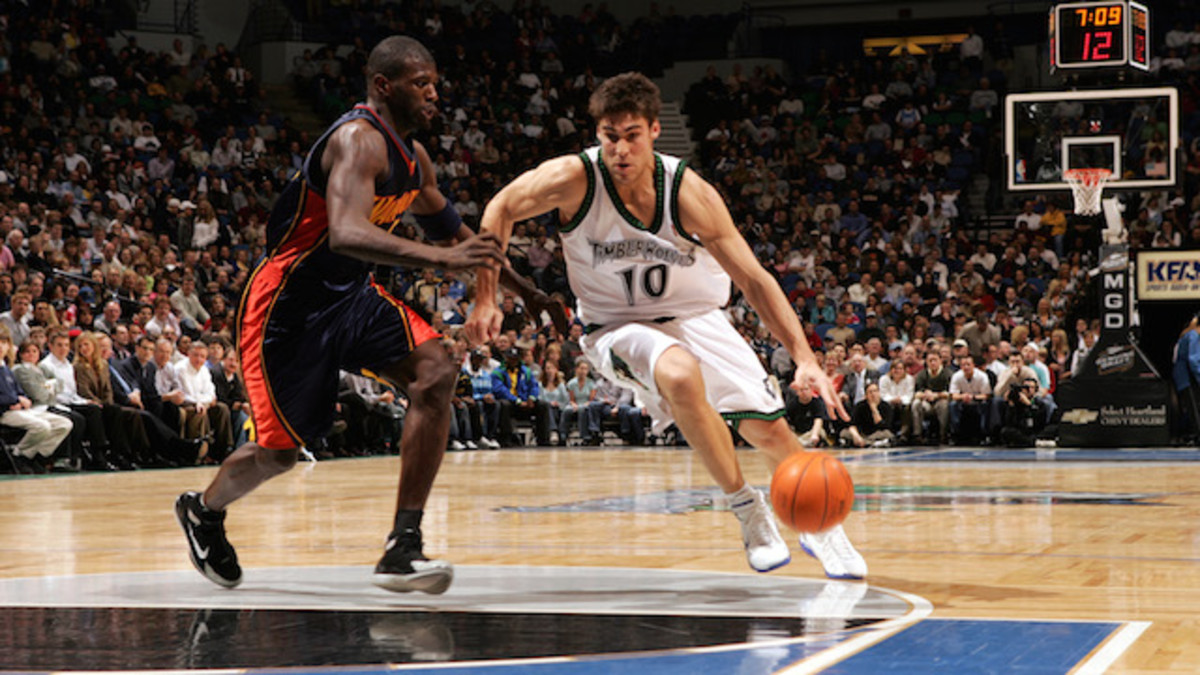 If you were to ask any long-time Timberwolves fan about Wally Szczerbiak and you'll hear about how gritty, talented, and competitive the SF was. Ask other NBA fans, and you'll get mixed responses. Most will recognize his name and mention his grit, while others will simply ask you "who?". An answer you'd seldomly hear is, "Oh, the former All-Star?". Szczerbiak is most remembered as a solid NBA player who played alongside Kevin Garnett during Garnett's superstar tenure in Minnesota. In those 7 years playing in Minnesota, Szczerbiak only managed to make 1 All-Star Game.
In 2002, Garnett was voted as an All-Star starter while Szczerbiak was selected as a reserve by the coaches. He impressed coaches by averaging 19.1 points, 5.3 rebounds, and 3.0 assists on highly efficient shooting and playing solid, versatile defense. He helped the Timberwolves into 4th best record in the West (5th overall) by All-Star break.
Szczerbiak and the Wolves would finish that season being swept in the 1st round of the playoffs to the Dallas Mavericks, to no fault of Szczerbiak. The Wolves and Mavericks had a fairly similar team construct as both teams featured their best players at the PG, SF, and PF; the Mavs big 3 simply outplayed the Wolves big 3. Though Szczerbiak was able to put up similar numbers in 2 seasons after this All-Star appearance, he was never selected to another All-Star Game, leaving him with that appearance and an All-Rookie selection (1st Team in '99-'00) as his lone career awards.
Shareef Abdur-Rahim – Atlanta Hawks
(2002 NBA All-Star Reserve)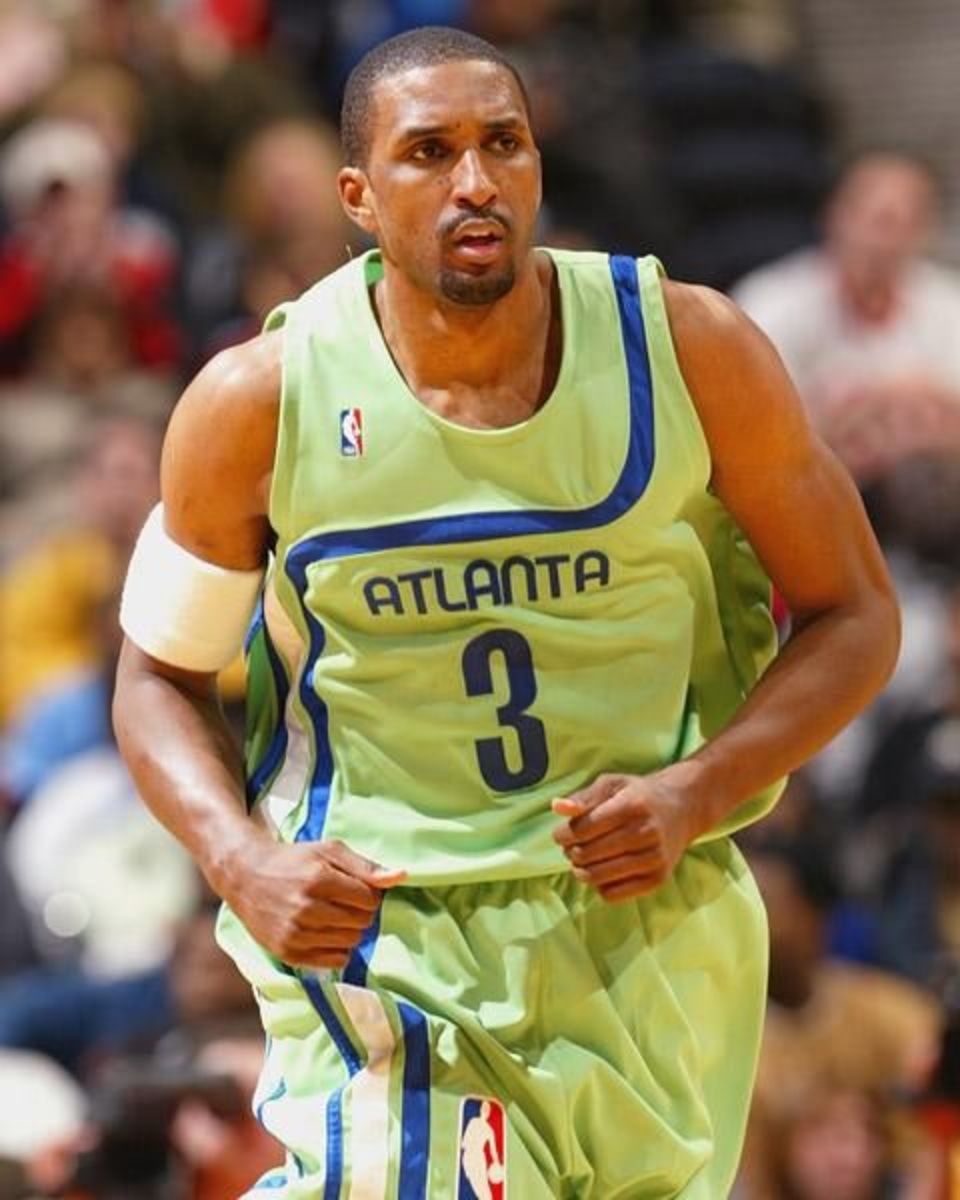 Shareef Abdur-Rahim was a career 18.1 points per game scorer, with 2 different 20-point per game stints on different teams (20.8 points in 5 seasons with the Vancouver Grizzlies, 20.4 points in 2.5 seasons with the Atlanta Hawks). In those 7.5 seasons, Abdur-Rahim averaged All-Star worthy numbers but only made 1 All-Star appearance. This was mainly because Abdur-Rahim was seen as an empty stats player, having only made the playoffs once in his career, which came well after his prime years with the Grizzlies and Hawks.
During his years with the 2 teams, Abdur-Rahim never saw more than 35 wins and his 2 teams had a 39.7% win percentage with him, far from All-Star worthy success.
Abdur-Rahim's selection by the coaches as an All-Star reserve in 2002 came as a sigh of relief for him. The '01-'02 season would end up being one of Abdur-Rahim's final prime years as he never hit the 20-point per game threshold again after that season. He finished 4th in All-Star voting that season after putting up 20.7 points, 9.5 rebounds, 1.2 steals, and 1.1 blocks by All-Star break.
Even with his team having a poor record of 16-33, Abdur-Rahim had finally earned the respect from coaches around the league, getting the All-Star nod. This was Abdur-Rahim's lone career individual achievement after winning Rookie of the Year and being named to the All-Rookie 1st team in the '96-'97 season.
Brad Miller – Indiana Pacers/Sacramento Kings
(2003 & 2004 NBA All-Star Reserve)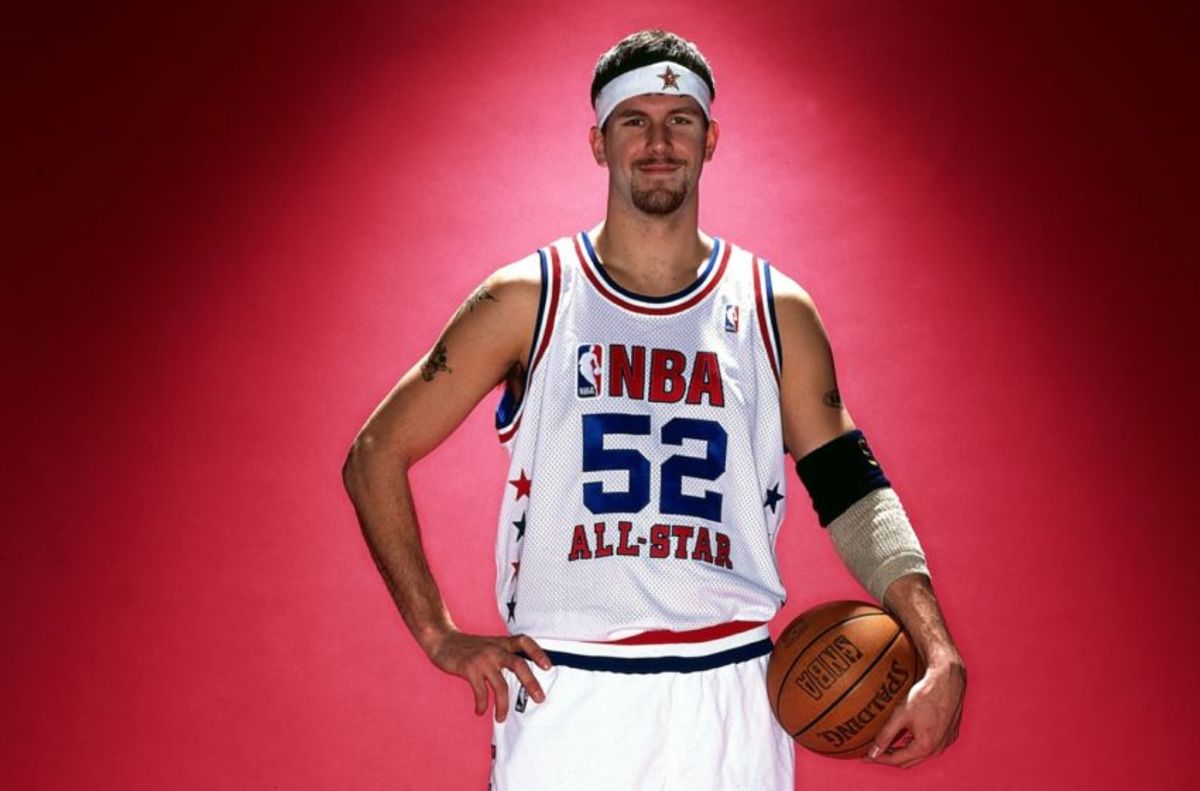 Brad Miller is the 1st former All-Star mentioned here with more than 1 All-Star appearance. In back-to-back seasons, with 2 different teams in 2 different conferences, Miller was selected as an All-Star reserve. Miller has been long known as one of the league's best passing bigs, as well as a solid all-around C. He's mostly remembered as a versatile, veteran C who played an important role for several 'fun-to-watch' playoff teams. What he isn't remembered as is a 2x NBA All-Star.
In the '02-'03 season, Miller played C for the Indiana Pacers. At the time of the All-Star break, the Pacers were tied at the top of the Eastern Conference with the New Jersey Nets and sat 4.5 games behind the league-leading Dallas Mavericks. Miller's individual numbers weren't very impressive; he averaged 13.9 points, 8.6 rebounds, and 2.7 assists. Yet he was still arguably the team's 2nd best player, behind Jermaine O'Neal (All-Star starter), ahead of an aged Reggie Miller and young Metta World Peace (then known as Ron Artest). Miller's stint with the Pacers only lasts a season and a half, however. The Pacers struggled in the 2nd half of the season and lost in the 1st round to the Boston Celtics. After a poor series, only averaging 8.7 points and 5.5 rebounds, Miller was traded in the off-season.
We saw an improved Brad Miller in the '03-'04 season after being traded to the Sacramento Kings and being given a larger role offensively. The Kings now held the best record in the league by All-Star break. Also, Miller's averages were up from last season. He now had averages of 15.0 points, 10.8 rebounds, 4.7 assists, and 1.3 blocks, much more All-Star worthy numbers. He joined his teammate Peja Stojakovic as a fellow All-Star reserve selection for the Kings. Unfortunately, just like Miller's Pacers in the previous season, the Kings struggled in the 2nd half of the season, dropping from the league's best team to the Western Conferences' 4th seed. Once again, Miller's numbers took a dip in a playoff series loss (this time in the 2nd round against the Minnesota Timberwolves). Miller averaged 11.4 points, 9.0 rebounds, and 3.1 assists in the series, all lower than his regular-season numbers across the board. Miller would continue to play an integral role for the Kings but never made another All-Star appearance despite putting up better numbers the following 2 seasons after his '04 selection.
Jamaal Magloire – New Orleans Hornets
(2004 NBA All-Star Reserve)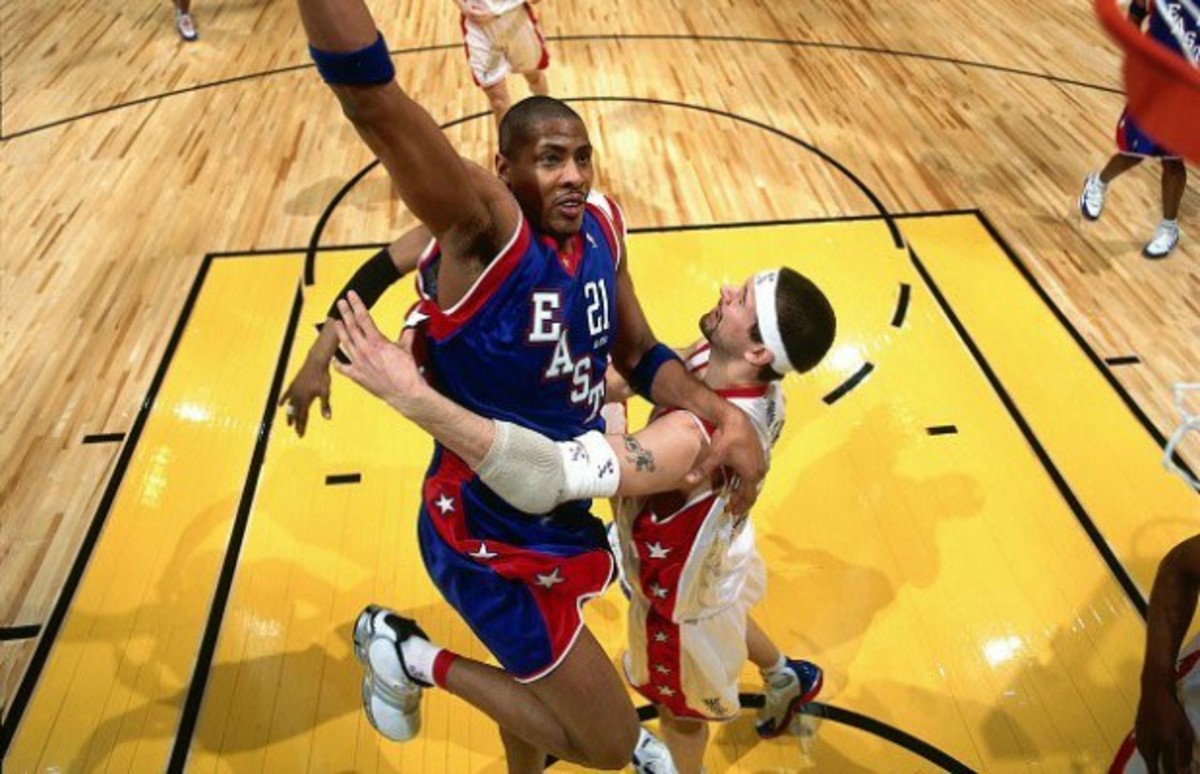 Jamaal Magloire is yet another questionable All-Star reserve selection made by the coaches. Magloire's New Orleans Hornets were only 4 games above .500, and yet they held the 4th seed in the East and featured 2 All-Stars that season (Magloire and Baron Davis. Magloire's selection is a direct result of a weakened Eastern Conference. His numbers didn't warrant an All-Star selection, let alone the 2nd selection for his slightly above average team.
By the All-Star break of the '03-'04 season, Magloire was putting up 12.1 points, 9.4 rebounds, and 1.3 blocks. Solid numbers for a starting NBA center, but far from All-Star worthy numbers. The Hornets' season ended in the 1st round of the playoffs after a 41-41 season. In the series against the Miami Heat, Magloire put up average numbers, just under his regular-season numbers. This was also Magloire's best shot at an All-Star appearance as he was never able to match those numbers again in his career.
Zydrunas Ilgauskas – Cleveland Cavaliers
(2003 & 2005 NBA All-Star Reserve)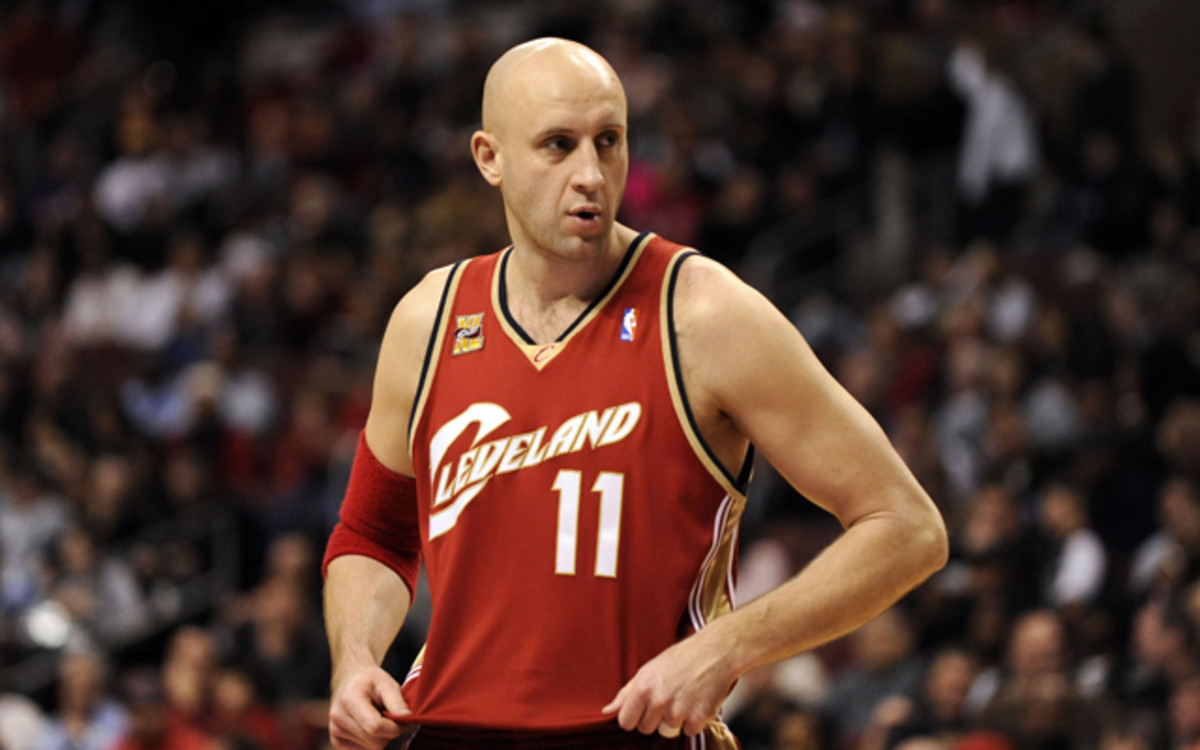 Zydrunas Ilgauskas was a 2x All-Star for the Cleveland Cavaliers. That is hard to remember even though Ilgauskas played up until the beginning of the 2010s decade. Though he was selected as a reserve for 2 seasons, the selections don't hold the same merit. His selections came under 2 different Cavalier eras— the pre-LeBron era and the LeBron era. His pre-LeBron was fairly undeserving.
In the '02-'03 season, the Cleveland Cavaliers entered the All-Star break with the league's worst record, winning only 10 of their 50 games up to that point. The organization was clearly in tank-mode as they eyed a potential superstar in that upcoming draft. Through that tumultuous 1st half-season stretch, Ilgauskas was putting up 18.2 points, 8.0 rebounds, and 1.9 blocks, far from All-Star worthy numbers when considering his team's win percentage. Yet, he finished 3rd in Eastern Conference All-Star center votes and was selected by coaches as a reserve.
Fast forward 2 seasons later to the '04-'05 season and Ilgauskas had now been selected to his 2nd All-Star Game as a reserve. This selection was a lot more reasonable as his team was much improved, now that it featured LeBron James and Drew Gooden as Ilgauskas' lead teammates. Ilgauskas' numbers up to the All-Star break were similar to his numbers in his 1st selection, however, his team now sat 3rd in the Eastern Conference. However, the team failed to make the playoffs despite going 42-40.
2005-2009
Josh Howard – Dallas Mavericks
(2007 NBA All-Star Reserve)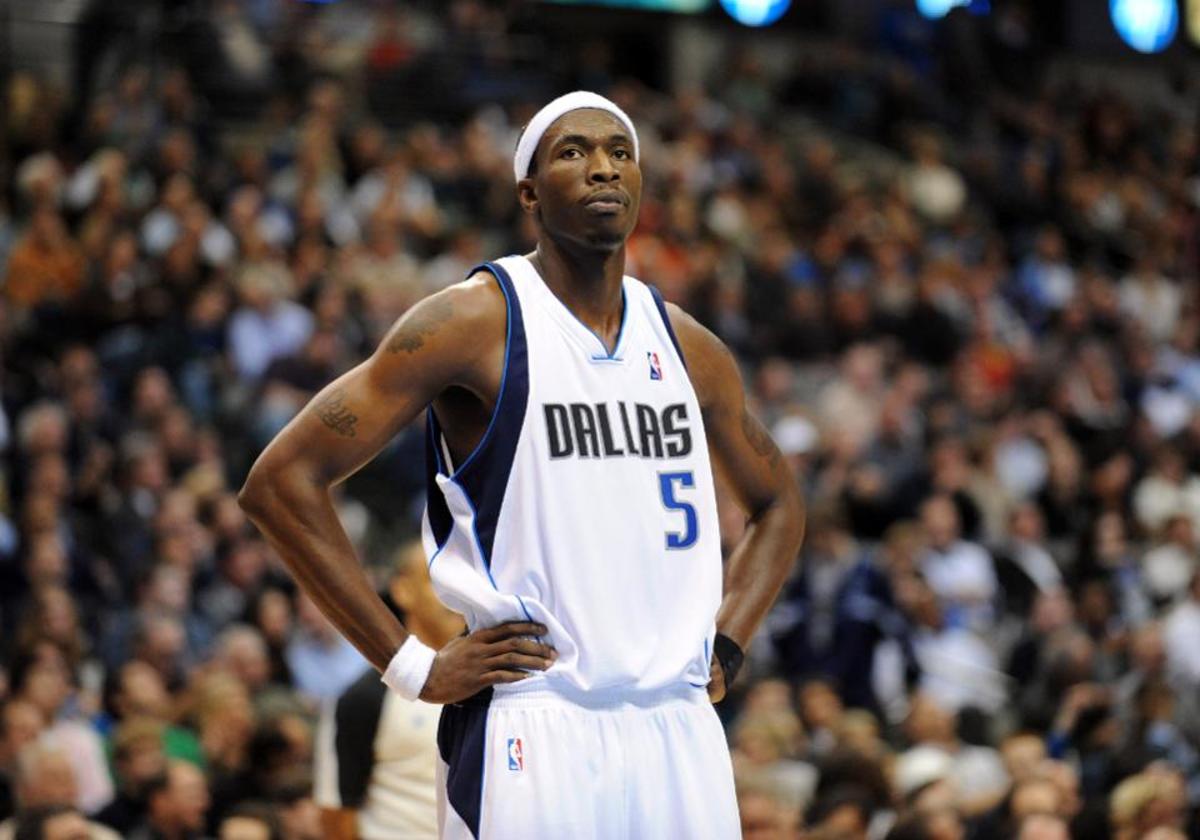 Josh Howard is one of the most disappointing forgotten All-Stars of the 1st decade of the 2000s. Howard is known for having a steep fall from stardom after multiple injuries in the middle of his prime, as well as his frequent marijuana use. With the Mavericks, he was always seen as a versatile, rangy SF who can score in different ways as well as defend some of the league's best wing attackers. He served as the 2nd best player behind Dirk Nowitzki on a perennial championship contending Dallas Mavericks team.
By All-Star break of the '06-'07 season, the Mavericks were, without question, the league's best team with a 44-9 record. Nowitzki was voted as a starter for the West, yet they weren't given a 2nd All-Star by the coaches. However, due to an injury to All-Star Carlos Boozer, David Stern rightfully selected Howard as a reserve to give the league's best team 2 All-Stars. Howard's averages stood at 19.3 points, 7.3 rebounds, and 1.2 steals. The team was well on its way to another Finals appearance after losing to the Miami Heat in the NBA Finals the season prior.
Unfortunately for the Mavs, they suffered a 1st round upset to the 8th seeded 'We Believe' Golden State Warriors. Howard did his part in the series, averaging 21.3 points, 9.8 rebounds, and 2.2 steals, but that wasn't enough to offset the poor performance from his superstar teammate Dirk Nowitzki. Howard's career would change not too long after this upset as he suffered a torn ACL a few years later, which he was never able to fully bounce back from.
Mehmet Okur – Utah Jazz
(2007 NBA All-Star Reserve)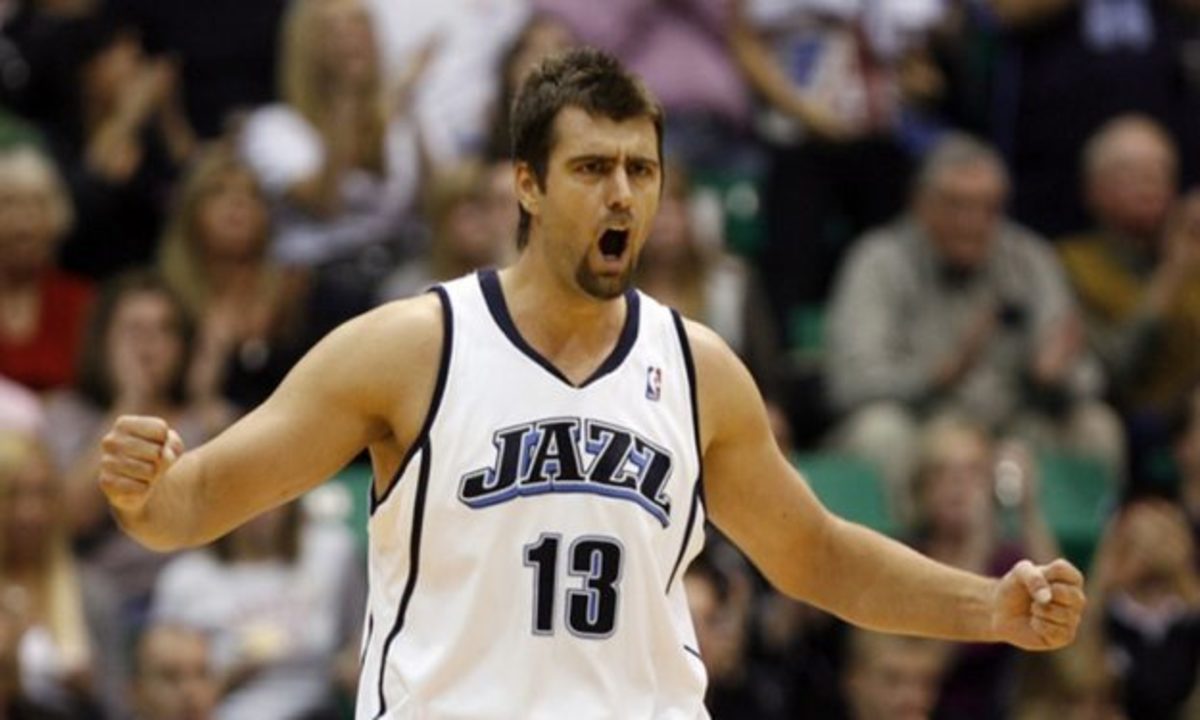 Mehmet Okur is a 1x NBA champion and a 1x All-Star. His NBA championship came as a key role player for the '04 Detroit Pistons. That role landed Okur a large contract with the Utah Jazz as he went on to sign a 6-year, $50M contract. Okur would reward the Jazz with a couple of solid seasons as their starting C.
After an up-and-down season, going 41-41, the Jazz saw a vast improvement in '06-'07. The team headed into the All-Star break with the 3rd best record in the entire league, and yet they had 1 lone All-Star selection, Carlos Boozer. Okur was selected by the NBA commissioner to replace Steve Nash after averaging 18.2 points and 7.4 rebounds. Though he may not have been the team's best player, he was given the nod as Boozer was ruled out due to injury.
The Jazz would finish the season 4th in the West with a 51-31 record. They would eventually fall to the San Antonio Spurs in the Western Conference Finals. Okur played underwhelmingly with 7.2 points, 4.6 rebounds, 1.2 steals, and 1.0 blocks in the series. Okur struggled the ensuing season but would bounce back in '08-'09.
Mo Williams – Cleveland Cavaliers
(2009 NBA All-Star Reserve)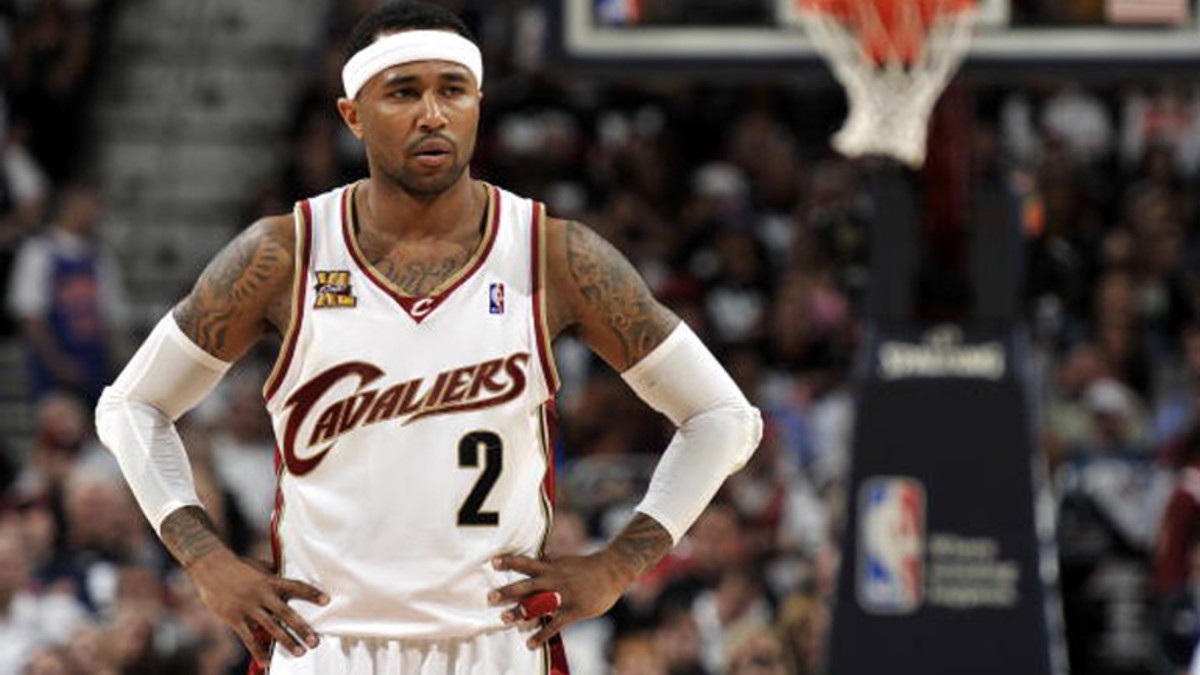 Mo Williams, like Okur, is a 1x NBA champion and a 1x All-Star. What's different for Williams is that his championship ring came long after his prime while Okur's ring came early in his career. Though Williams was never seen as a true PG in his earlier stints with the Utah Jazz and the Milwaukee Bucks. He was viewed as a score-first guard, which was a perfect fit for the Cleveland Cavaliers next to LeBron James.
In the '08 off-season, The Cavs traded for Williams in pursuit to win a title. That deal helped the Cavs start the season on a tear as the Cavs entered the All-Star break with a 40-11 record, good for 2nd in the East and 3rd in the NBA. With LeBron as the clear cut best player on the team, Williams was arguably their 2nd best player, which resulted in being selected by David Stern as an All-Star injury replacement. Williams' averages stood at 17.6 points and 4.1 assists, furthering the notion that he wasn't a true PG.
The Cavaliers finished that season with the league's best record at 66-16. They ran into the Dwight Howard-led Orlando Magic in the Eastern Conference Finals and lost in 6 games. Williams, who played exceptionally well through the 1st 2 series, struggled as he managed to average 18.3 points on only 37.1% shooting from the field. That season would end up as Williams' best all-around statistical season as things went downhill from there. He would go on to play for 5 other teams before returning to the Cavs in '15-'16. He played a vital role for the championship-winning '16 Cavs team through the regular-season before Kyrie Irving returned to the lineup for the playoffs.
2010s Eventual Forgottens
The trend with these forgotten All-Stars in that decade was high-impact, low-stat big men (Davis', Magloire, Mason, etc.). We also saw a few wings who played 2nd fiddle on high-seeded teams (Howard & Szczerbiak). The one constant is that none of these players appeared in more than 2 All-Star Games with only Miller and Ilgauskas being the 2x All-Stars. The same occurrences can lead to us forgetting a few All-Stars we've seen in the 2010s decade. Early decade All-Stars like Chris Kaman, Gerald Wallace, and Andrew Bynum are names we remember now but we may forget their impacts as time goes on.
Luckily for us, the Internet exists, which gives us a permanent record book to remember any forgotten All-Star, no matter how short their reign as one of the league's best was.