Over the course of history, we've seen some of the best shooting guards completely dominate the NBA. Players like Jerry West, Michael Jordan, Allen Iverson, and Dwyane Wade are just some of the few that come to mind right away.
Obviously, we can't leave Kobe Bryant or James Harden out of the conversation either, especially with Bryant recently stating that the Rockets are never going to win a Championship with Harden's iso-ball.
Ironically enough, that was precisely what Kobe's haters often criticized him, and truth to be told, you have to admit that there have been some similarities between Harden's historic stretch of late and Kobe's prime. But who's better? Let's break it down:
Inside Scoring: Kobe Bryant
Kobe Bryant was the master of the mid-range. He copied most of Michael Jordan's moves and his signature turnaround fadeaway was just a beauty to watch. Bryant is a much better finisher with both hands, while Harden gets really frustrated if you take away his left hand. Also, Kobe didn't need to go to the line 20 times per game to score.
Outside Scoring:  James Harden
James Harden is a slightly better three-point shooter than Kobe Bryant, even though that's also mostly because he shoots way too more threes. Harden's career average from three is 36% compared to Kobe's 32%. Also, Harden shoots 3 more threes per game (7.1 to 4.1). Still, Kobe's career high for a game is 12 threes compared to Harden's 10.
Playmaking: James Harden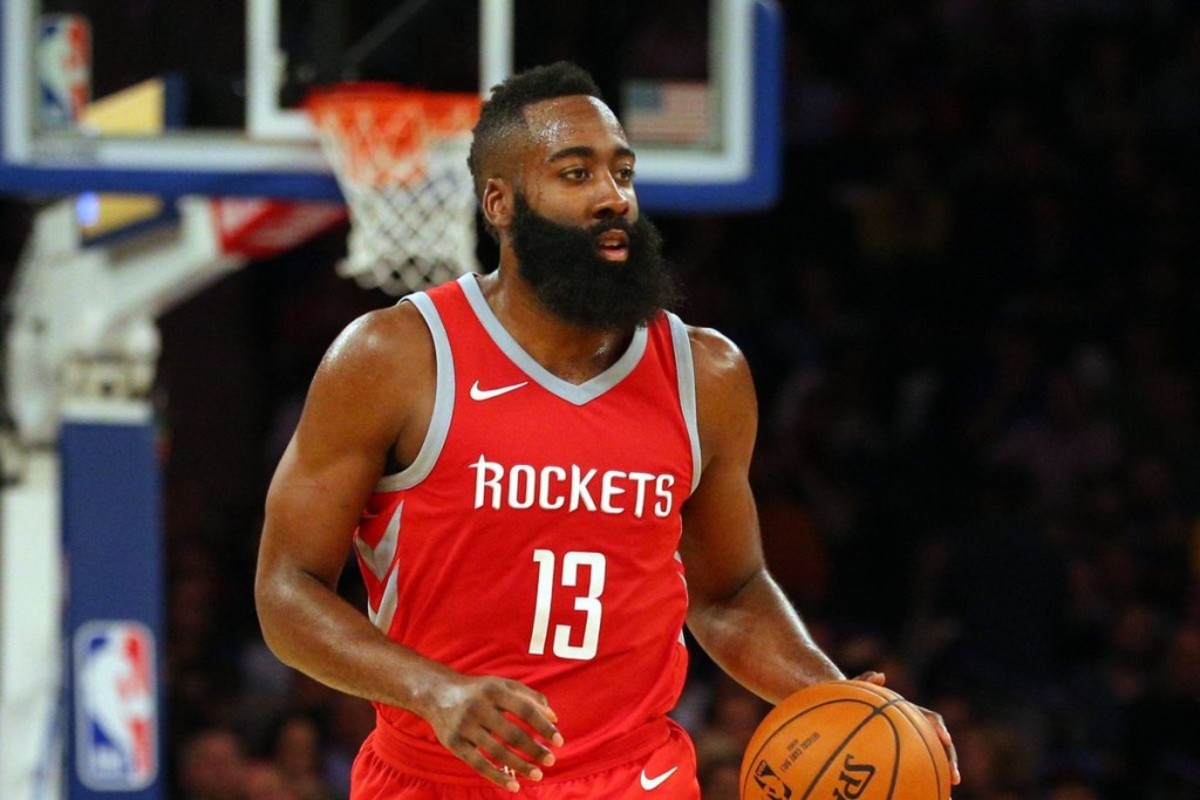 Even though I don't buy into that narrative that says Kobe Bryant was a ball hogger, James Harden is a much better (and more willing) playmaker than Kobe, especially in the pick and roll. Kobe's career average for dimes per game is 4.7 compared to Harden's 6.2. Harden led the league in dimes once, and they're both tied at 17 assists on their career highs.
Athleticism: Kobe Bryant
Harden is quite athletic, but he makes most of his damage from pull-ups and free throws. Kobe, on the other hand, knew how to contour his body to shake defenders off and finish with either side. He drove and took off emphatically to posterize his defenders, he found gaps and created space.
Defense: Kobe Bryant
Kobe was a lockdown defender, especially when guarding top-tier competition. He made it to 12 NBA All-Defensive teams throughout his career and had some iconic stripes and blocks throughout his career, especially in the clutch. Harden, on the other hand, is just one of the worst and most uncommitted defenders we've seen.
Rim Protection: Kobe Bryant
They're both even when it comes to blocks per game (0.5 each), but Kobe's career-high was 5 blocks compared to Harden's 4. Moreover, Kobe has had some of the most famous blocks in the history of the game. A chase down block against LeBron James, the time he erased Andre Miller from the face of the earth, him blocking Yao Ming, etc.
Rebounding: Even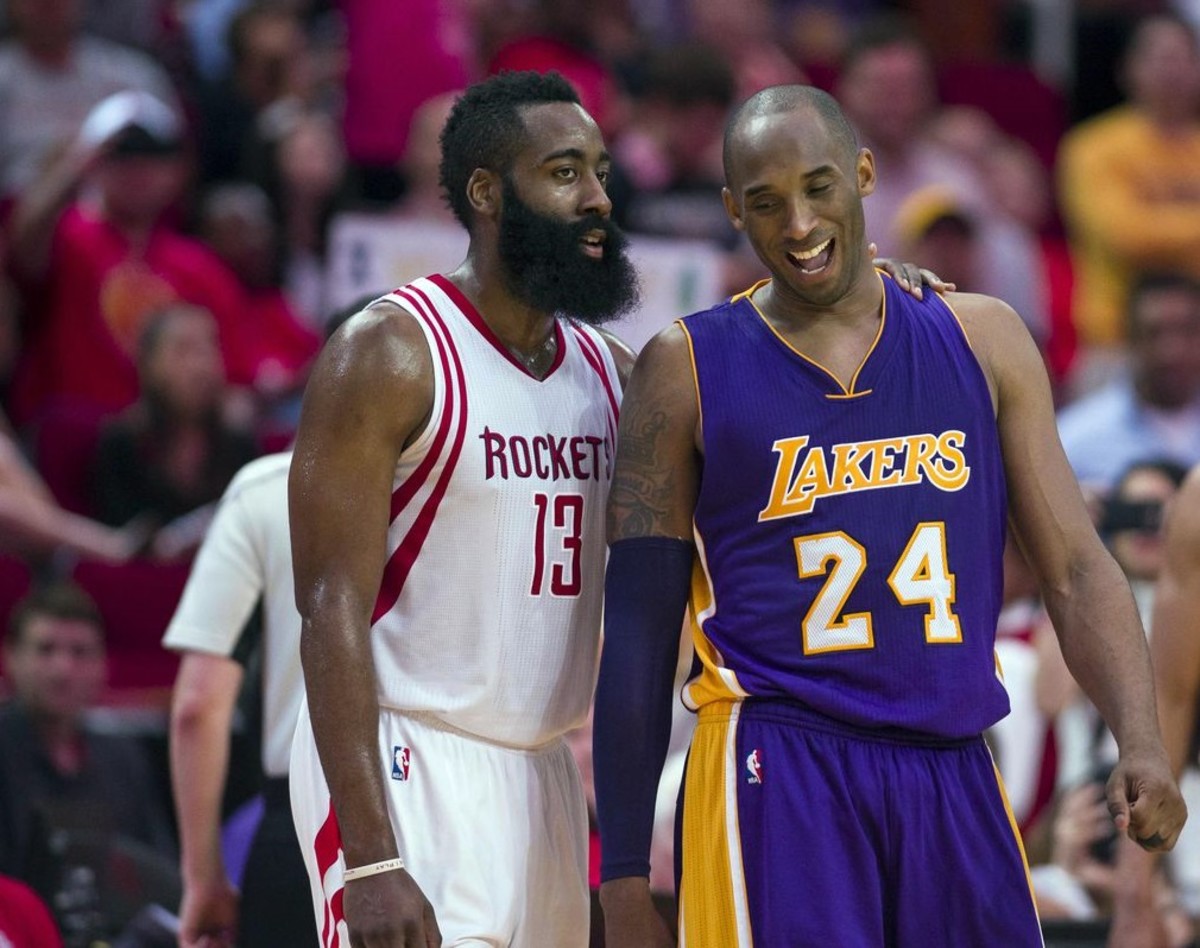 They're exactly tied on their career average for rebounds per game (5.2) and while Harden's career high is 17 boards compared to Kobe's 16, there's not much of a difference between the two of them, at least in that regard.
Clutch: Kobe Bryant
Well, Kobe's 'Mamba Mentality' was something that truly defined him. He thrived when the clock was ticking late in games and he had to be the man on both sides of the hardwood. Harden, on the other hand, has been known for being a huge choker in the clutch, especially in the playoffs.
Leadership: Kobe Bryant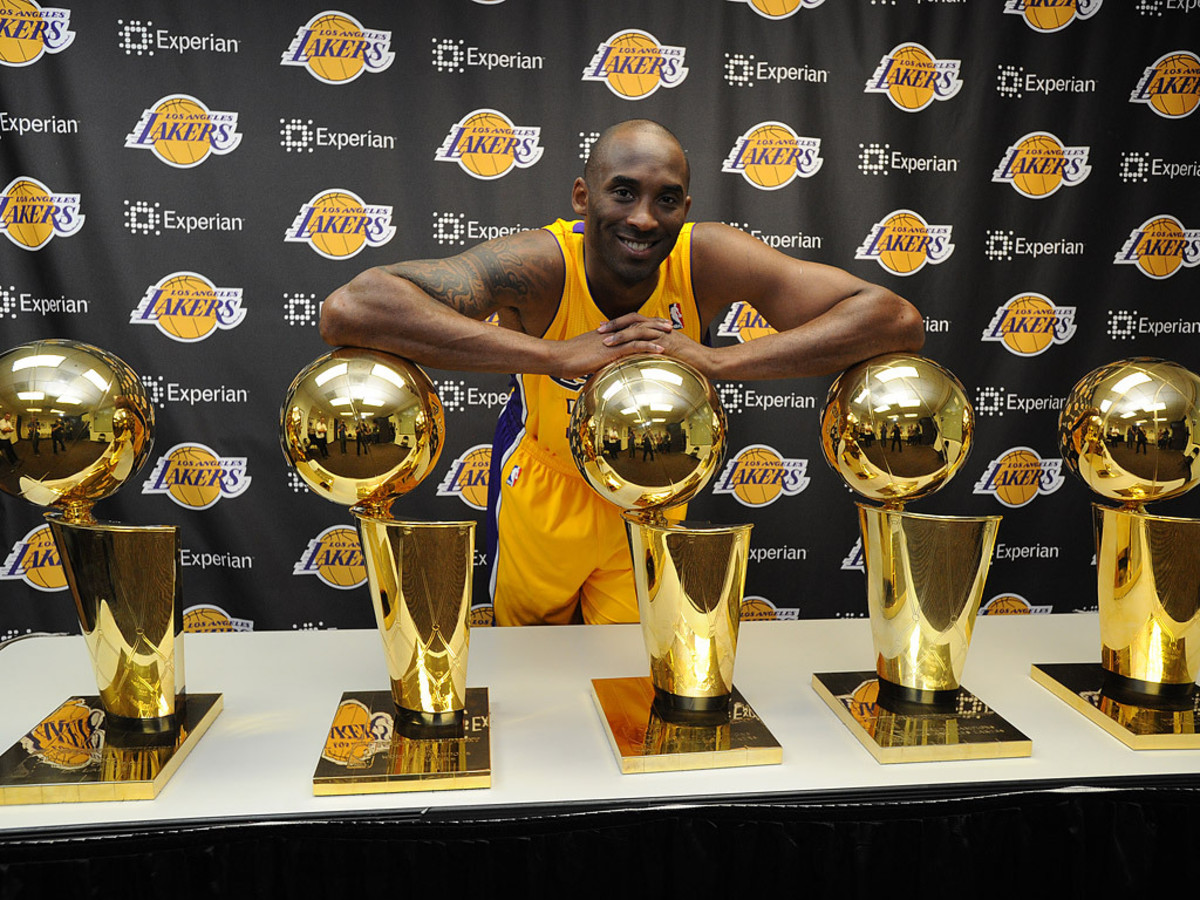 James Harden has been a great leader for the Rockets as of late with Paul and Capela sidelined with an injury, but he's always underperformed in the playoffs. Kobe thrived in the playoffs and led the Los Angeles Lakers to 5 Championships, while Harden hasn't even taken the Rockets to the Finals.
Basketball IQ: Kobe Bryant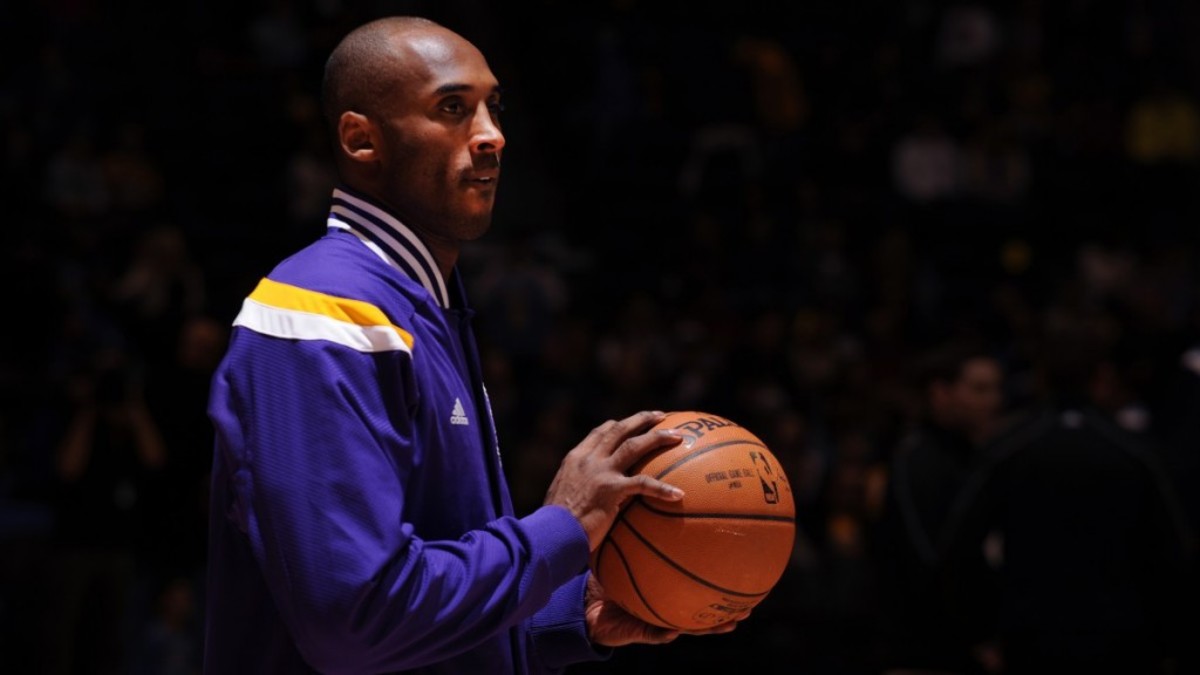 Kobe was a much smarter player than Harden is. Harden knows how to take advantage of defenders and always gets all of the calls to go his way, but Kobe was way more coachable. He had a better shot selection, took better care of the ball and was great playing off-ball as well.
Better Scorer: Kobe Bryant
While Harden is on pace to have one of the most impressive seasons ever – scoring wise – Kobe Bryant was a better scorer. He needed fewer three-pointers to average 30+ points per game thrice, he led the league in scoring twice and was a much more versatile and crafty scorer. Take free throws away from Harden and you take away 10.1 points of his season average.
Impact: Kobe Bryant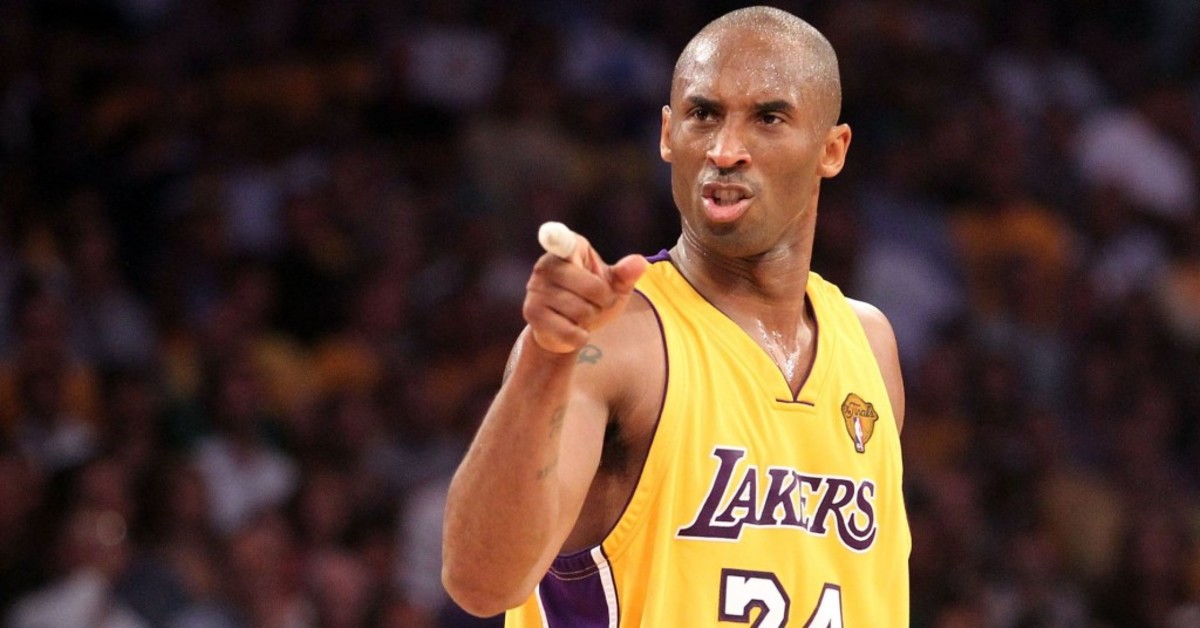 Kobe was way more impactful than Harden by all means. Bryant could play lockdown defense and then score a contested three on the other end. He was huge in the clutch in both ends of the hardwood, and even though Harden is one of the best scorers ever, he's not as impactful as Kobe.
1 on 1 Game: Kobe Bryant
If you're playing street ball, there's no way in hell Harden beats Kobe one-on-one. Kobe could check and lockdown Harden any given night and then take him to school on the other end. Kobe's footwork is elite, Harden is a terrible defender, and he simply stands no chance at all.
Read More
Full Player Comparison: Kobe Bryant vs. LeBron James (Breakdown)
Full Player Comparison: Kevin Durant vs. LeBron James (Breakdown)
Full Player Comparison: Stephen Curry vs. Russell Westbrook (Breakdown)
Final Score: Kobe Bryant vs. James Harden 10-2