Ever since their college days, the never-ending debate on whether you'd rather have Karl-Anthony Towns or Joel Embiid on your team has been going non-stop, and even though it looked like it was still pretty early on their careers, the big picture seems clearer now.
On one hand, Towns is one of the most offensively skilled big men in the world. On the other, Embiid looks like he was definitely worth the wait and like a player that can dominate in both ends of the hardwood.
Moreover, Embiid recently stated he was the best defender in the NBA and also the most unstoppable player in the NBA. But who would you rather build a franchise around? Who's actually better? Let's break it down.
Inside Scoring: Karl-Anthony Towns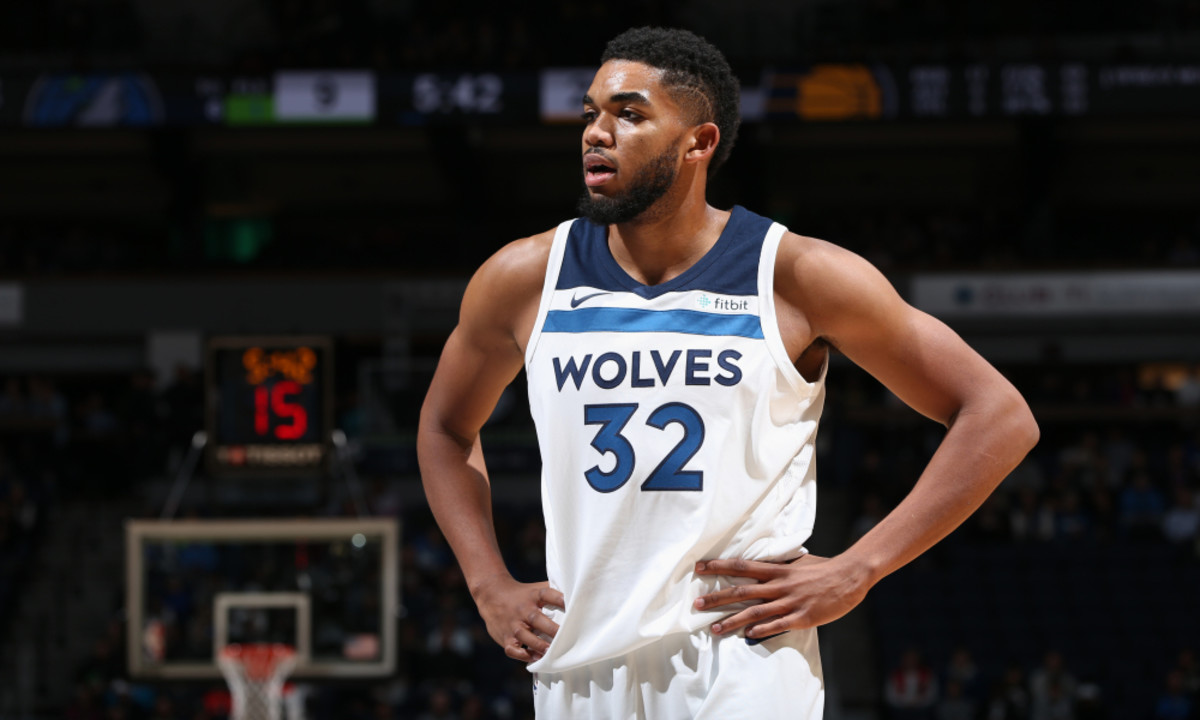 Karl-Anthony Towns is a slightly more efficient scorer, especially from within the close range, shooting 57.3% on 2-pointers compared to Embiid's 52.5%. Embiid has a more sophisticated game in the post, but tends to struggle against double-teams, while Towns thrives even when heavily guarded.
Outside Scoring: Karl-Anthony Towns
Even though Embiid can knock down an occasional three-pointer, he's admitted that he's not comfortable as an outside scorer, while Towns won't hesitate to fire from deep as soon as he sees an opening. So far, Embiid's a mediocre three-point shooter (31.1%), while Towns shoots 39.5% from deep.
Defense: Joel Embiid
This one's not even close. Towns is one of the worst help defenders in the league, gets caught in screens and seems lost from time to time. Embiid, on the other hand, can guard all the way to the perimeter, play lockdown defense in the post, and doesn't struggle to stay in front of quicker and smaller players. He's a prime DPOY candidate.
Rim Protection: Joel Embiid
While Towns is a great shot-blocker thanks to his length, Joel Embiid is – by far – superior in that regard as well. Towns averages just 1.5 blocks per game compared to Embiid's 2.0 (2.5 this season). Also, Embiid's career high for blocks is 7, compared to Towns 6.
Athleticism: Joel Embiid
Joel Embiid didn't start playing basketball until he was already a teenager, and he was supposed to be a national volleyball star. Towns is athletic, explosive, fast and a great dunker, but Embiid is one of the most athletic players in the league. He's long, he's strong, and he's vastly skilled and knows how to use his frame better.
Rebounding: Joel Embiid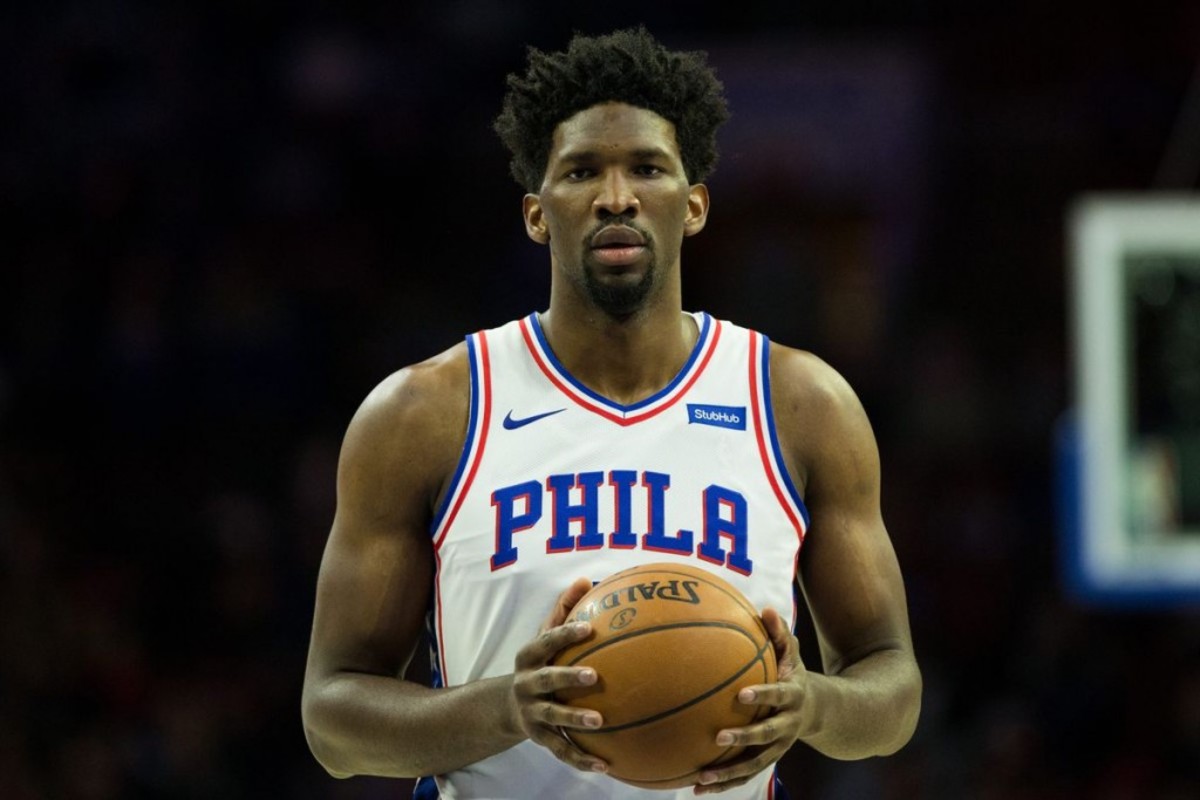 Both of them are a couple of the best rebounders in the league, but, once again, Embiid gets the nod in this one. While Towns' career high for boards is 27 and Embiid just recorded his at 22, Towns' career averages don't help his case. While Towns grabs 11.8 boards per game (12.3 this season), Embiid gets 11.4 (13.8).
Playmaking: Joel Embiid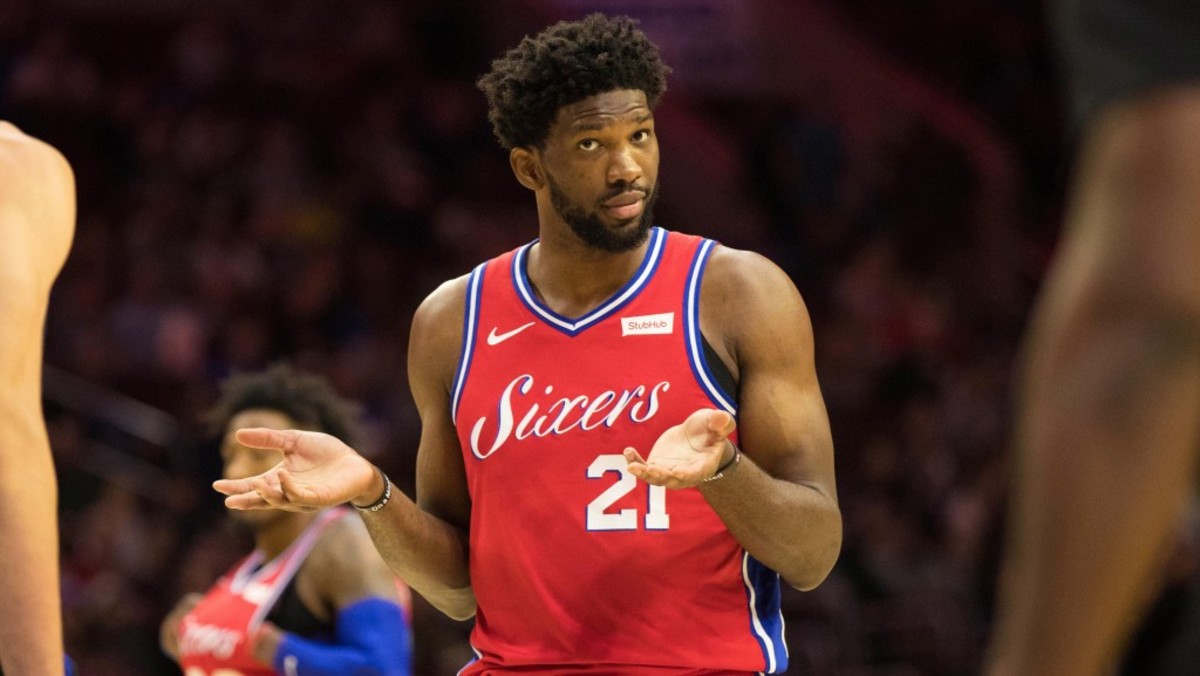 Towns is not much of a willing facilitator. Even though he's quite a solid passer, he struggles to create when heavily guarded. Embiid is constantly looking to dish when double-teamed with results in more assists per game. Towns averages 2.6 dimes per game compared to Embiid's 3.1. Notably, both are tied with 10 dimes as their career high.
Impact: Joel Embiid
The Minnesota Timberwolves are a bad team regardless of if Towns plays or not. The Sixers, on the other hand, mightily struggle to get stops and score when Embiid's not playing. Their offense flows through their big man, and he's one of the best defenders in the world as well. Also, Embiid is never going to be bullied around like Towns.
Leadership: Joel Embiid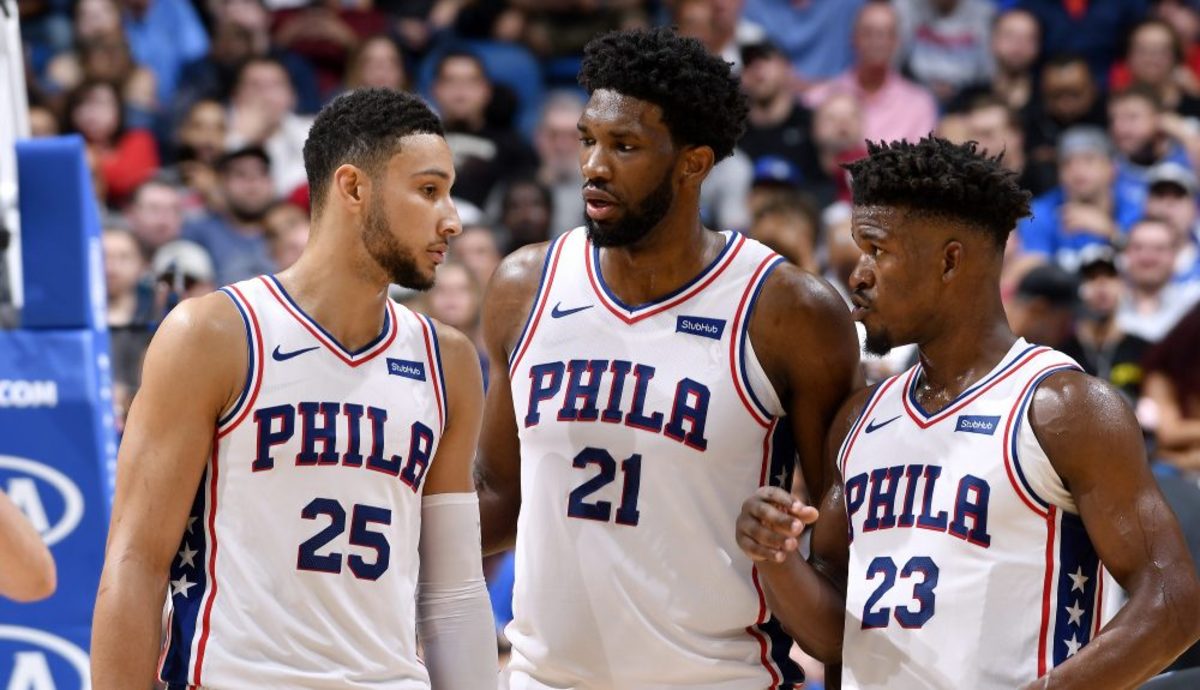 Embiid is one of the most vocal players in the league. He always has nothing but words of praise for his teammates, but won't hesitate to acknowledge their areas of improvement as a team as well. Towns is just shy and silent and lacks the character to lead a team to the playoffs, especially in the West.
Basketball IQ: Joel Embiid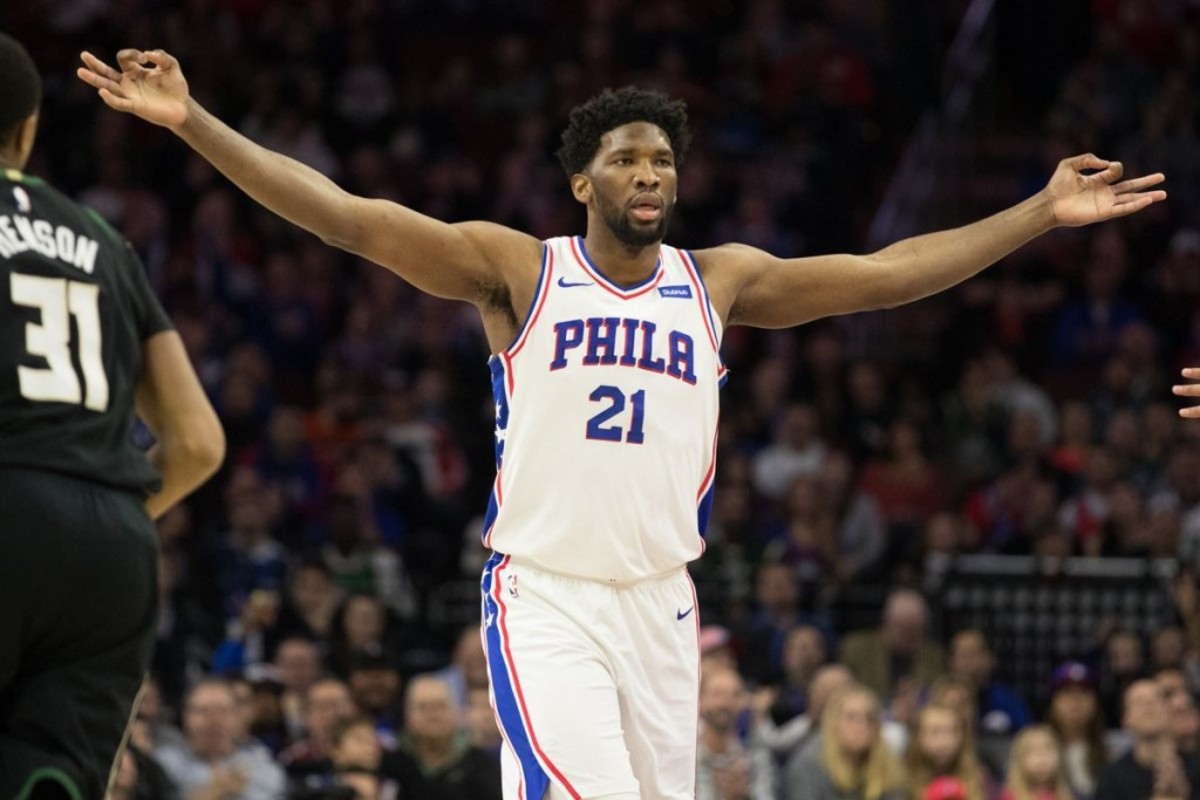 While Embiid is more turnover prone (3.7 to 2.4), he's a much more smarter and coachable player than Towns. Towns rarely makes mistakes but doesn't take many chances either, while Embiid always seems to know where he and his teammates are supposed to be. He's got outstanding defensive awareness to recover and never fails to execute in offense either.
Clutch: Joel Embiid
Karl-Anthony Towns has vastly struggled in the clutch. He lacks a winning personality and that fire that could help him be the team's driving force. Embiid hasn't exactly thrived with game-winning shots, but he comes up huge in the clutch in the defensive end and won't hide when the clock is running out.
1 on 1 Game: Joel Embiid
C'mon. There's absolutely no way on earth Karl-Anthony Towns could take Joel Embiid 1 on 1. Embiid can take him to school with his euro steps, his great moves in the post, and his ability to draw and finish through contact. Also, he's a more physical, intelligent, loud and strong defender, and could even guard Towns all the way to the perimeter.
Better Scorer: Joel Embiid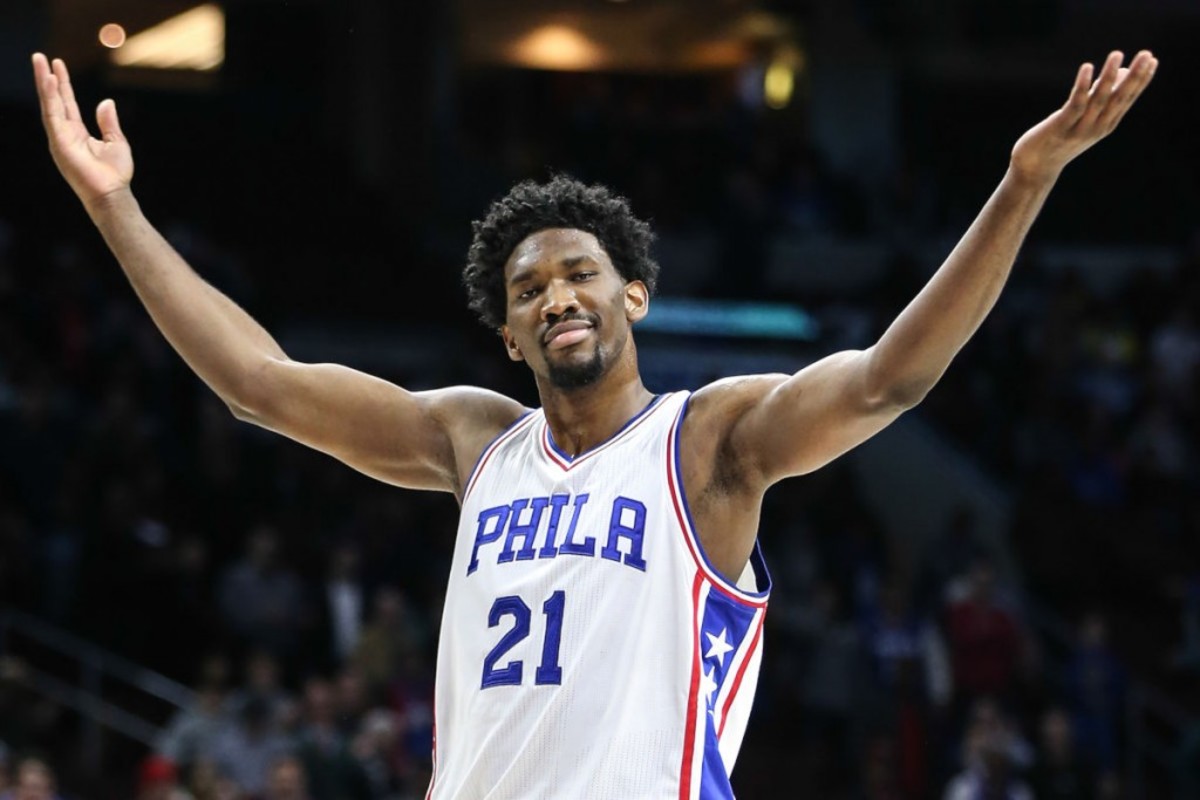 And even though Towns is a slightly more efficient scorer than Embiid, it doesn't mean he's a better scorer than the Sixers' big man. Embiid averages 27.5 points per game compared to Towns' 22.2. Towns' career high is 56 compared to Embiid's 46, but JoJo has way more tools to hurt defenders in the offensive end of the floor.
Read More
Comparing Michael Jordan, LeBron James And Kobe Bryant At Age 34
Full Player Comparison: Luka Doncic vs. Ben Simmons (Breakdown)
4 Major Mistakes By The Los Angeles Lakers Last Offseason
Final Score: Joel Embiid vs. Karl-Anthony Towns 11-2