We have seen so many great players in NBA history whose careers were cut short due to injuries. Often, these injuries were severe enough that these players were not able to recover from their All-NBA form, or were even forced into early retirement.
It can be particularly difficult to rank these players, as many come to mind. However, a select few stand out as the very best players whose careers could have been so much better.
To make this interesting, five players will be placed in a starting lineup per position. Each of these five guys stand out as the greatest players whose careers were unfortunately tarnished by unavoidable injuries.
Point Guard: Derrick Rose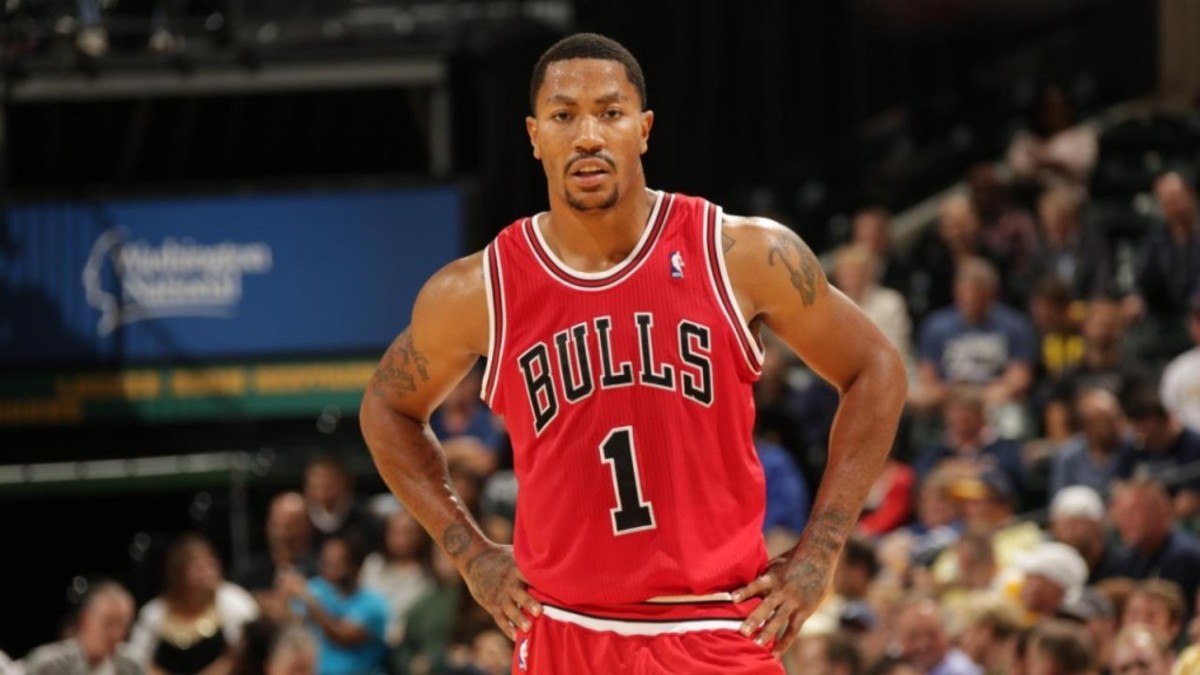 Derrick Rose was one of the greatest physical athletes we have ever seen. He was quick, powerful, and extremely explosive. He used to drive with force to the rim, and finish over multiple defenders even at his miniature size as a point guard. Nothing could stop Rose from attacking the rim, and it earned him his MVP award in 2011. Rose was simply an unstoppable force whose injuries cut his prime very short. He was even developing a very efficient jumper to add to his arsenal which would have made Rose one of the best point guards of all-time. However, a torn ACL proved to be the end of one of the most dominating point guard primes ever.
Rose has since returned with a calmer approach to the game without much of his explosiveness. Rose can still score the ball, and can probably average 20 if he is the main scoring option. While Rose is no longer an All-Star player, he is still a good point guard who still wants to prove he has still got the MVP in him. For the time being, he is the starter as the greatest "What-If" point guard.
Shooting Guard: Tracy McGrady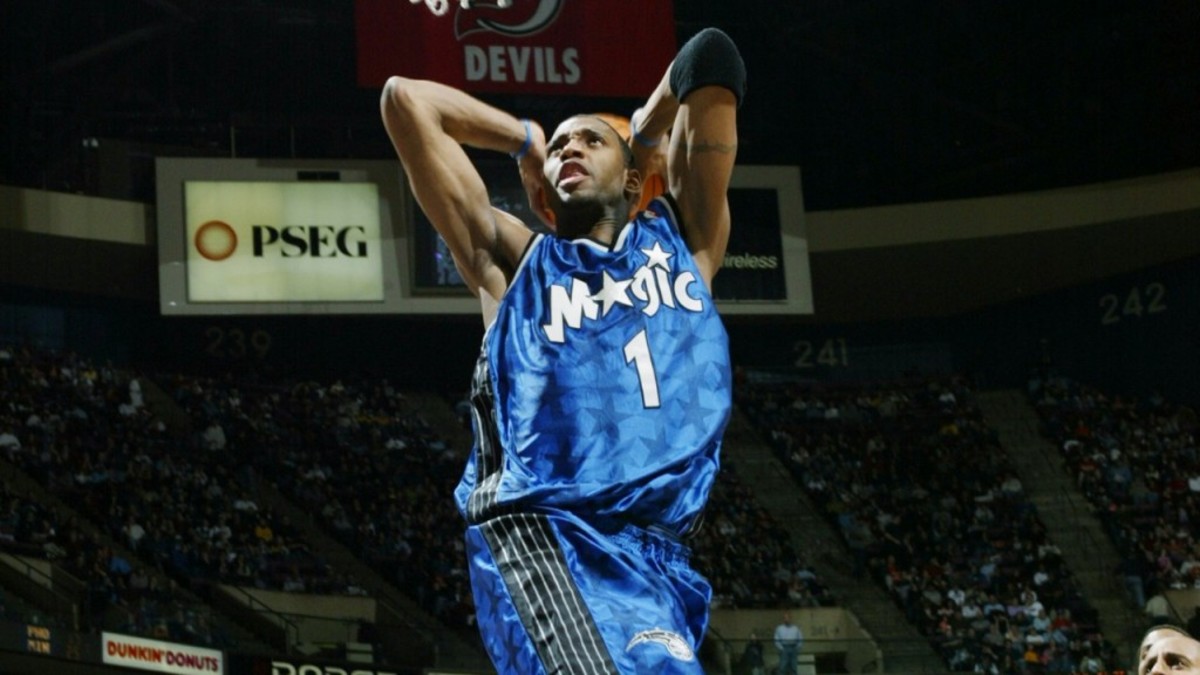 McGrady was an absolute scoring machine. He was so dominant, that many even began to rank him as the best player in the league- ahead of a then-prime Kobe Bryant. At the very least, he was considered the most unstoppable player when he was in Orlando playing for the Magic. He never averaged less than 25 points in his four seasons playing for the Magic, and even peaked with a 32 ppg season. When he was with Orlando, T-Mac was simply unstoppable. He could hurt you from three, from the mid-range, and was an ultra-athlete when he attacked the rim. McGrady was as good a scorer as any of the greatest of all time.
He was eventually traded to the Houston Rockets, where he would join forces with Yao Ming. McGrady continued his dominant play with 4 excellent seasons with the Rockets, before injuries cut his career short. In his fifth season with the Rockets, he only managed 35 games during the regular season and became a shell of himself. He was never able to recover from a variety of back-related issues, and this derailed his career tremendously. McGrady then fell off the map, never averaging more than a mere 9 points a game as a role-player.
When he was healthy, McGrady was an offensive force who averaged over 21 points for 8 straight seasons. Besides scoring the ball with ease, T-Mac was an extremely effective playmaker who consistently averaged over 5 assists per game. He was very adept at finding open players whenever he attracted double and triple teams and had a very high basketball I.Q.
Without a question, T-Mac is one of the greatest players who could have been even greater.
Small Forward: Grant Hill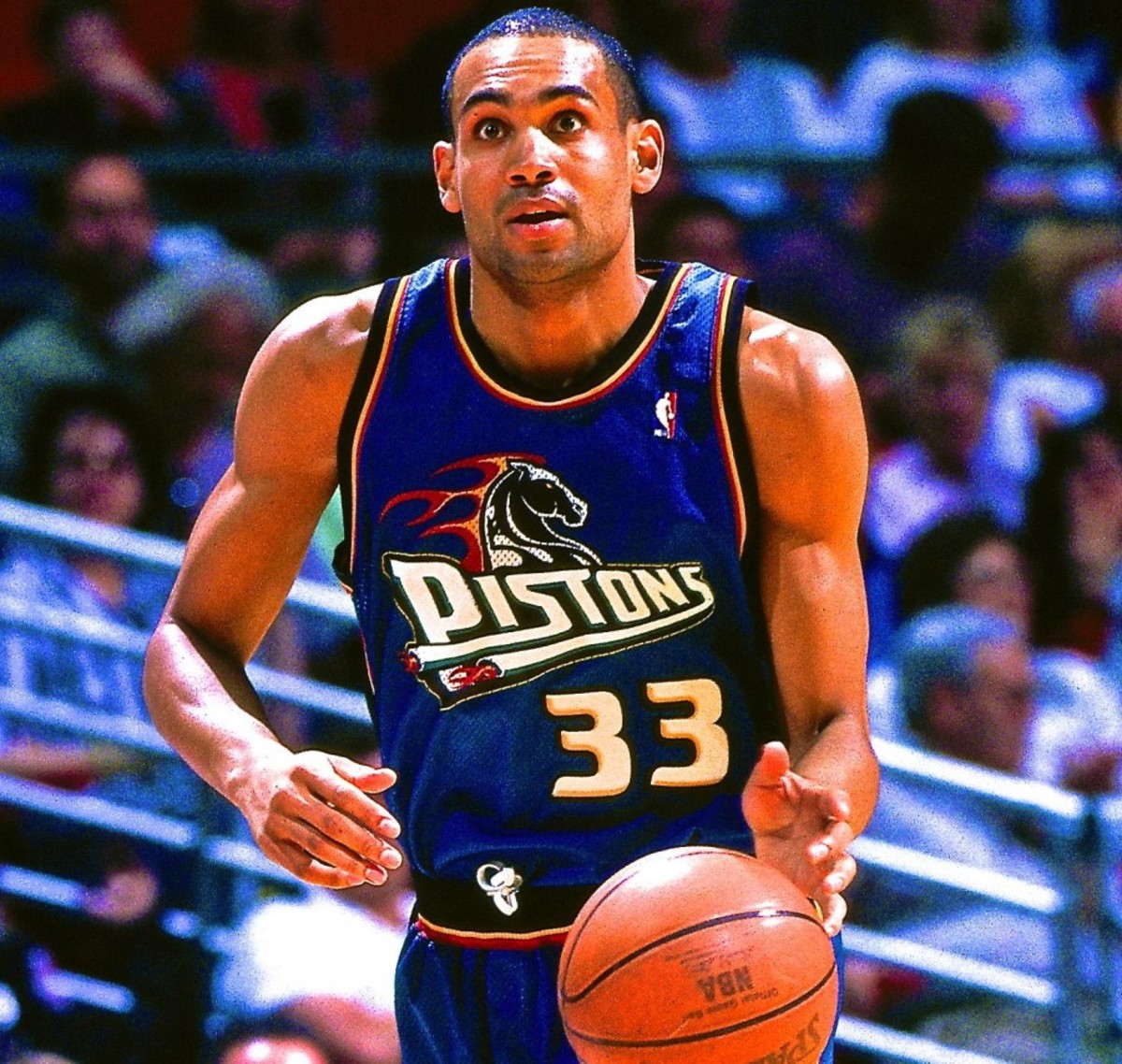 If we are to mention a single player whose career was the most damaged, it has to be Grant Hill. Grant Hill was supposed to be Michael Jordan. Hill was the next great player who was supposed to dominate and become the face of the league much like MJ did. Hill was completely unstoppable. He had it all offensively and was a near-perfect athlete.
Hill was unstoppable driving to the rim, thanks to a mix of sublime handles and quick first step. Hill used to beat any defender with cross-over dribble moves and attack the basket with force. He would dunk all over defenders, and finish with a soft touch whenever he decided to play it safe. Hill was also very proficient from mid-range and could dish out to teammates with ease. Grant Hill was almost a perfect small forward, with a perfect package that resembles LeBron James. Hill should have been one of the greatest of all-time, but a left leg injury cut his career way too short.
Power Forward: Bill Walton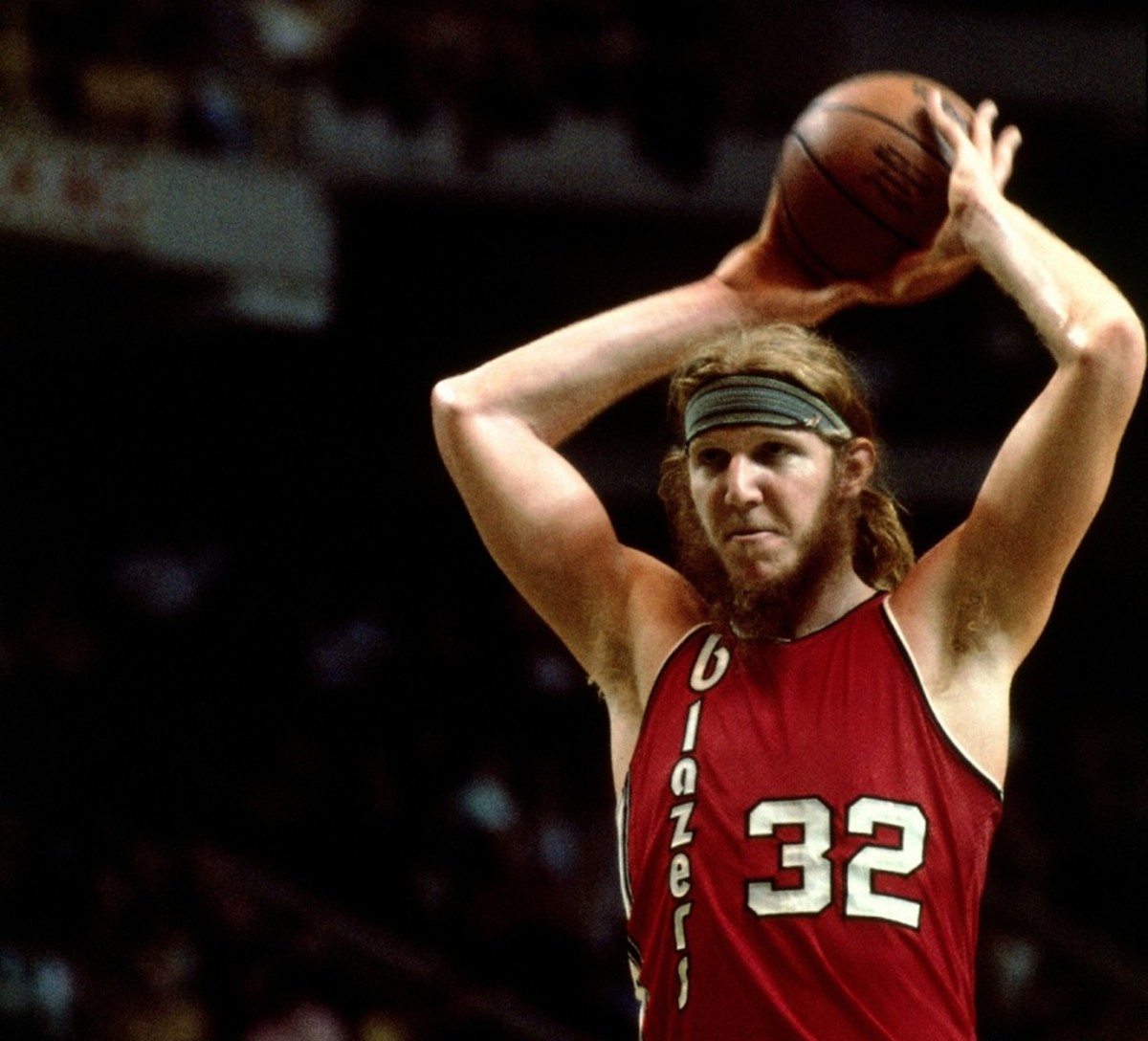 Bill Walton is a Hall-of-Famer who is recognized as a very accomplished big man. Yet, Walton could have been even greater. Walton was a dominating big who could score around the basket and crash the glass for large amounts of rebounds. He also became one of the most outspoken players in NBA history, thanks to his charisma and competitive attitude.
Walton was one of the most ultimate players who could help win you games, thanks to his towering height and splendid intangibles. Unfortunately, his feet would not hold up preventing him from achieving even more injuries. He was simply a very large man, and his style of play did not allow his feet to hold him up at a high level for too long. Walton was constantly forced to play through pain, which often derailed his production.
Walton was still a very accomplished player, winning two NBA titles, a Finals MVP award, and a regular season MVP award. Walton could have been even greater, perhaps recognized alongside Kareem, Wilt, Russel, and Shaq as an all-time great.
Center: Yao Ming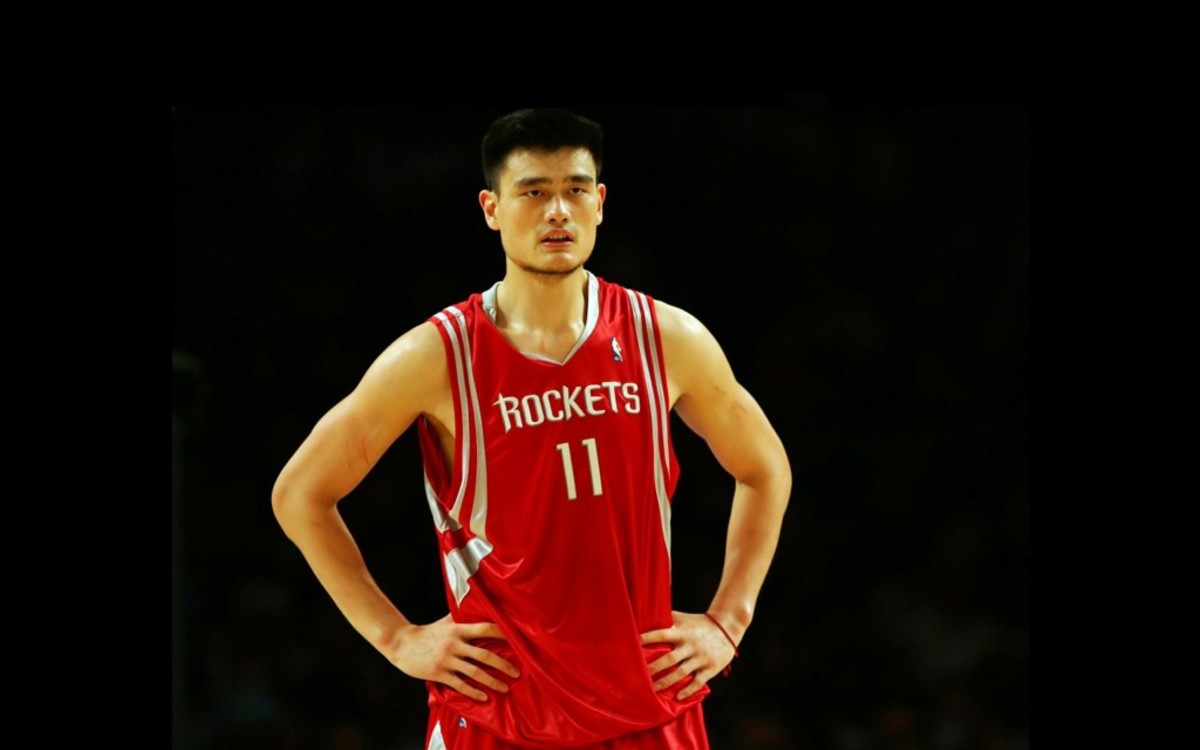 Yao Ming changed the NBA. He was the first player to make such a revolutionary impact in the Chinese market, with millions of fans watching his games and supporting him throughout his career. Perhaps we will not find another player with an international impact like that of Yao Ming.
Besides his off-the-court impact, Yao Ming was a spectacular player. He stood 7'6", and had the skills of a forward. He could shoot the ball, pass, rebound, and block shots. At such a towering height, his impact could not be denied. He was a walking 20-10 player who could easily swat away 2 shots per game. Alongside T-Mac in Houston, Yao was a massive problem for opposing teams.
He constantly suffered with leg injuries throughout his career, which forced him to miss many games. Rockets fans could never really count on him, or his partner T-Mac, to keep healthy throughout the entirety of a season. This is why the Rockets never managed to win with Yao and T-Mac, as they just could not consistently stay healthy.
Yao is one of the greatest centers of all time and is the greatest "What-If" center. If Yao and T-Mac were able to stay healthy, it might have been possible for the Rockets to have another championship in their trophy cabinet.
6th Man: Brandon Roy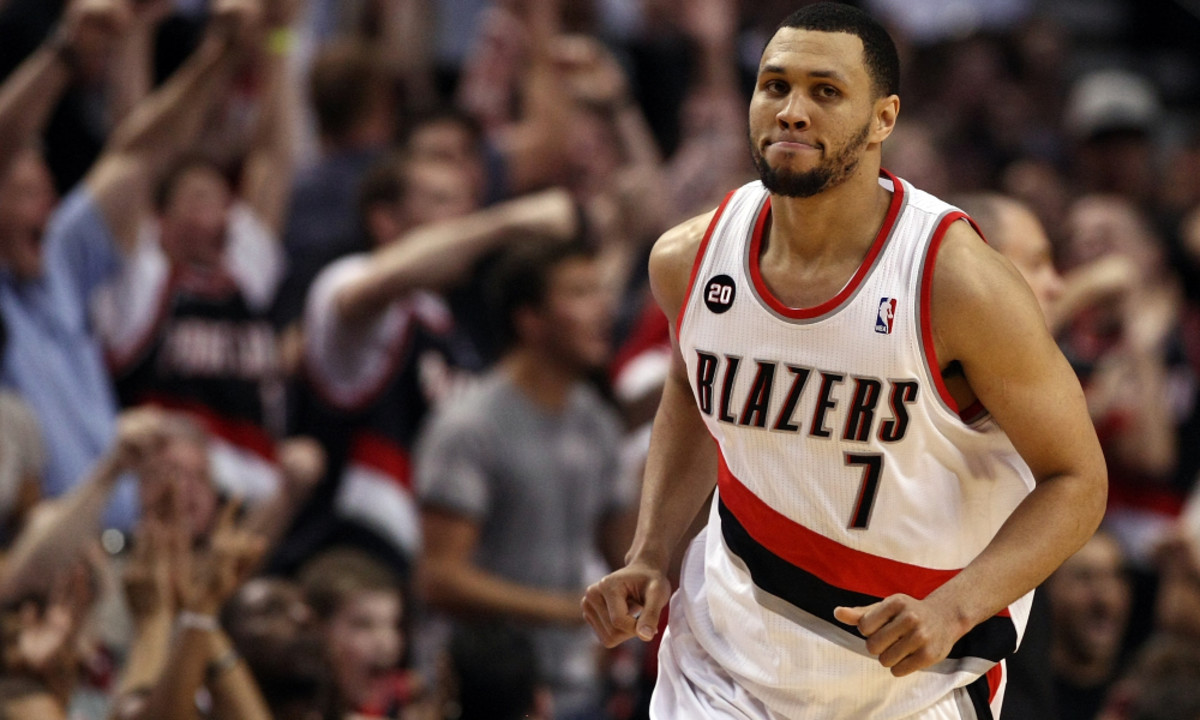 Brandon Roy was an absolute beast. He could drop 20 in his sleep and was one of the most clutch players ever. Drafted out of college, Roy was already an All-Star player. He could score with the best players in the league and was a great athlete. He had a silky jumper, a knack for finishing at the rim, and excellent athletic ability and quickness. Quite simply, Roy was a perfect two-guard.
Unfortunately, Roy's career never gained the traction it should have. He was forced into retirement after only 5 seasons, due to a horrible knee condition. Roy was on his way to becoming one of the greatest guards in NBA history, but injuries proved to be another massive disappointment. For the time being, many can only wonder what-if Roy was healthy, and where his career would have been. Roy is the greatest "What-If" 6th man in NBA history.
Next
The Game Everyone Wants To Watch: Lakers All-Time Five vs. Bulls All-Time Five
The Los Angeles Lakers All-Time Roster Is The Best In NBA History
The 10 Most Incredible NBA Finals Records