The Houston Rockets have gotten off to a tremendous start so far since the season returned from suspension. They have won two games on the bounce, knocking off the Dallas Mavericks and defeating reigning MVP Giannis Antetokounmpo and the Bucks in impressive fashion.
The Rockets made a huge move this offseason by offloading their starting center to go micro-ball. They struggle at times on the boards and defending skilled big men like Kristaps Porzingis can be an issue. But they have also made their offense more explosive, resulting in many scoring and playmaking opportunities for James Harden and Russell Westbrook.
Despite the gamble by Houston, the Rockets are a major problem in the West, and here are the five reasons why they will win the NBA title this year.
5. Motivation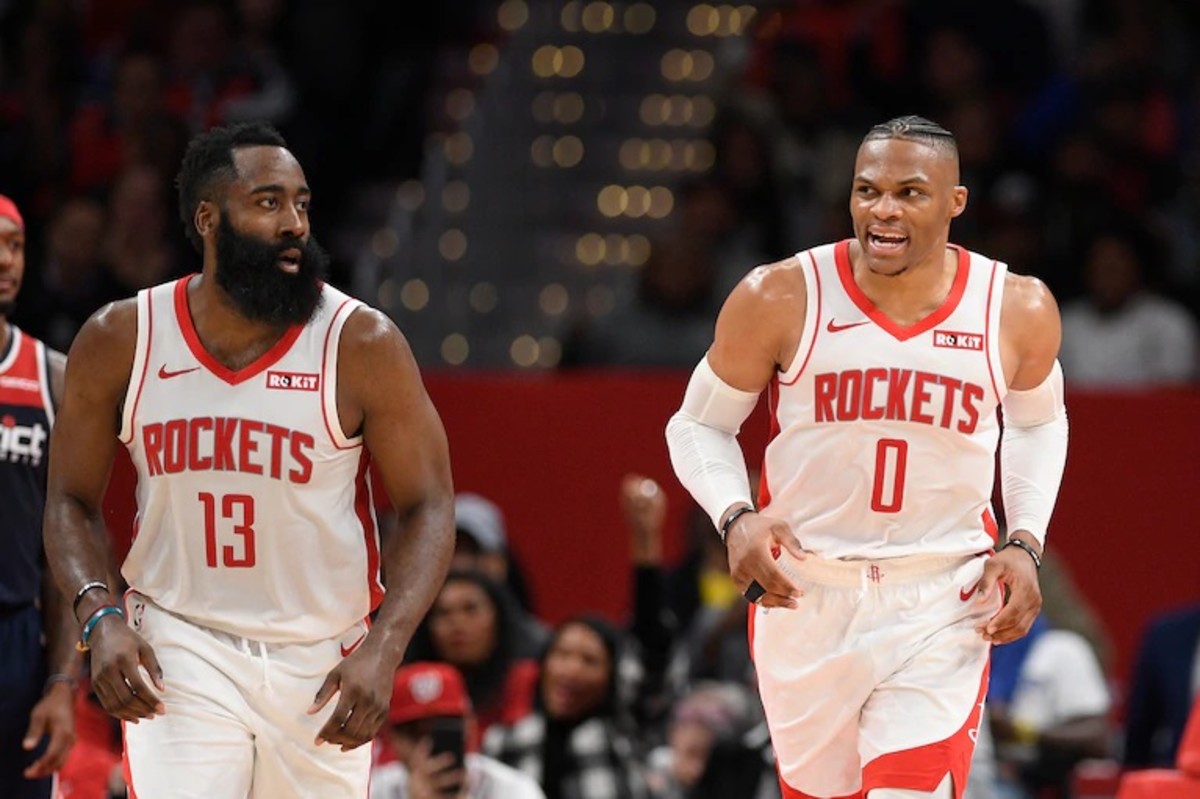 The Houston Rockets have not managed to make an NBA Finals in the James Harden era. They probably would have if not for the juggernaut Golden State Warriors led by Kevin Durant and Stephen Curry. The Rockets had a tremendous team with defensive players such as Clint Capela and Trevor Ariza, and leaders in Chris Paul and James Harden. But they never managed to overcome the Warriors and their "Big Four".
Eventual NBA champions usually taste defeat in some form or another before winning one, because it only adds to their fuel and motivation. The Rockets have become frustrated by not making the Finals and winning a title, and they are extra motivated. As James Harden said last season when they lost in the second round, the team "knew what to do" going into the season. By replacing Paul with a younger and more athletic Russell Westbrook, this team looks hungrier than ever.
4. The Squad Is Deep When Healthy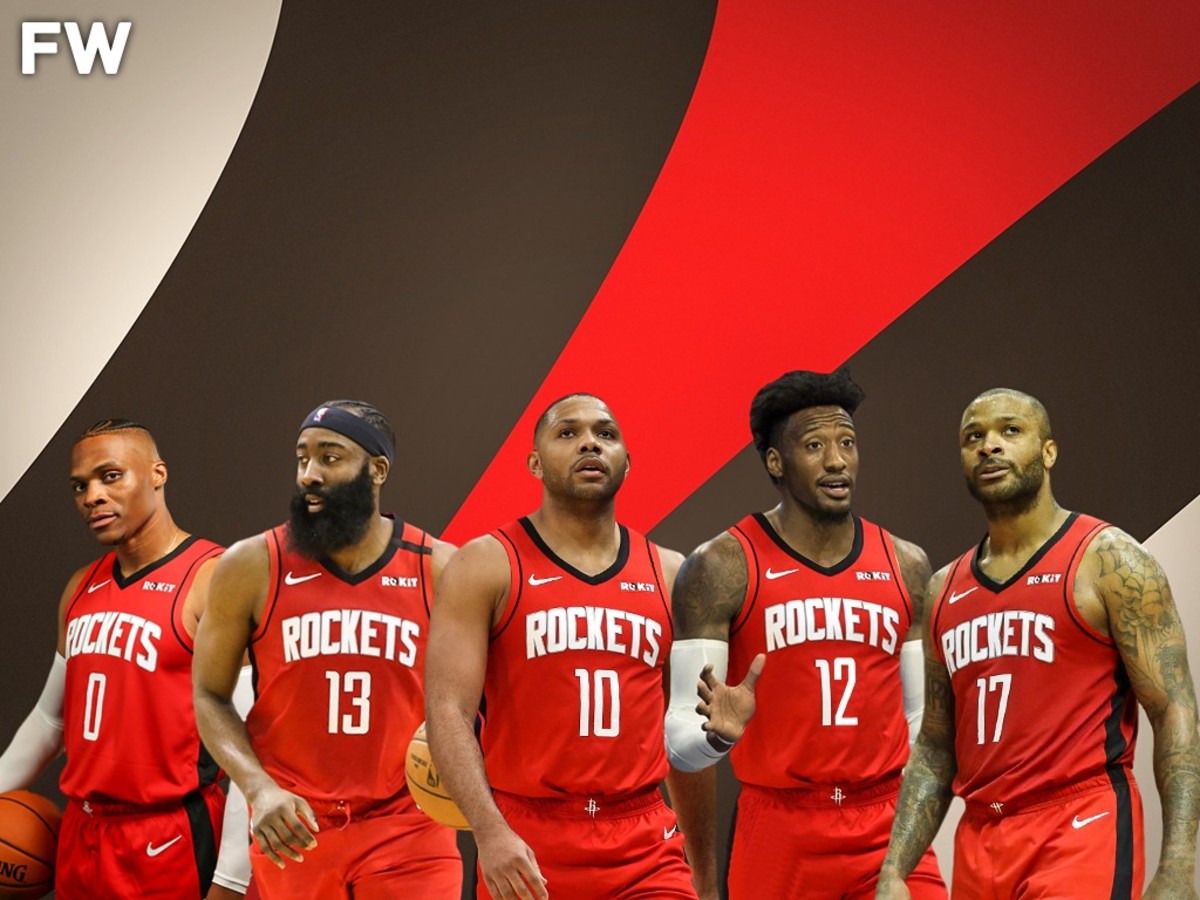 The Houston Rockets squad is much better than we thought. They have an assortment of wing players who can shoot the ball and play defense. Guys like Ben McLemore (40.1% 3-pt FG) and Austin Rivers (35.7% 3-pt FG) have revived their careers in Houston, while recent additions Danuel House (37.2% 3-pt FG) and Robert Covington (34.6% 3-pt FG) are reliable three-point shooters. Eric Gordon (14.5 PPG), when healthy, is a legitimate third option on offense.
Without any true big men, the Rockets can field 5 shooters at once. Jeff Green and P.J. Tucker are the main centers for the team, shooting 32.7% and 36.8% respectively. James Harden tends to defend the opposing team's center at times, using his strength to contest shots and run on the break off of misses. Even when James or Russ take breathers, the Rockets have a lot of pieces that can play heavy minutes and get the job done.
3. Defensive Prowess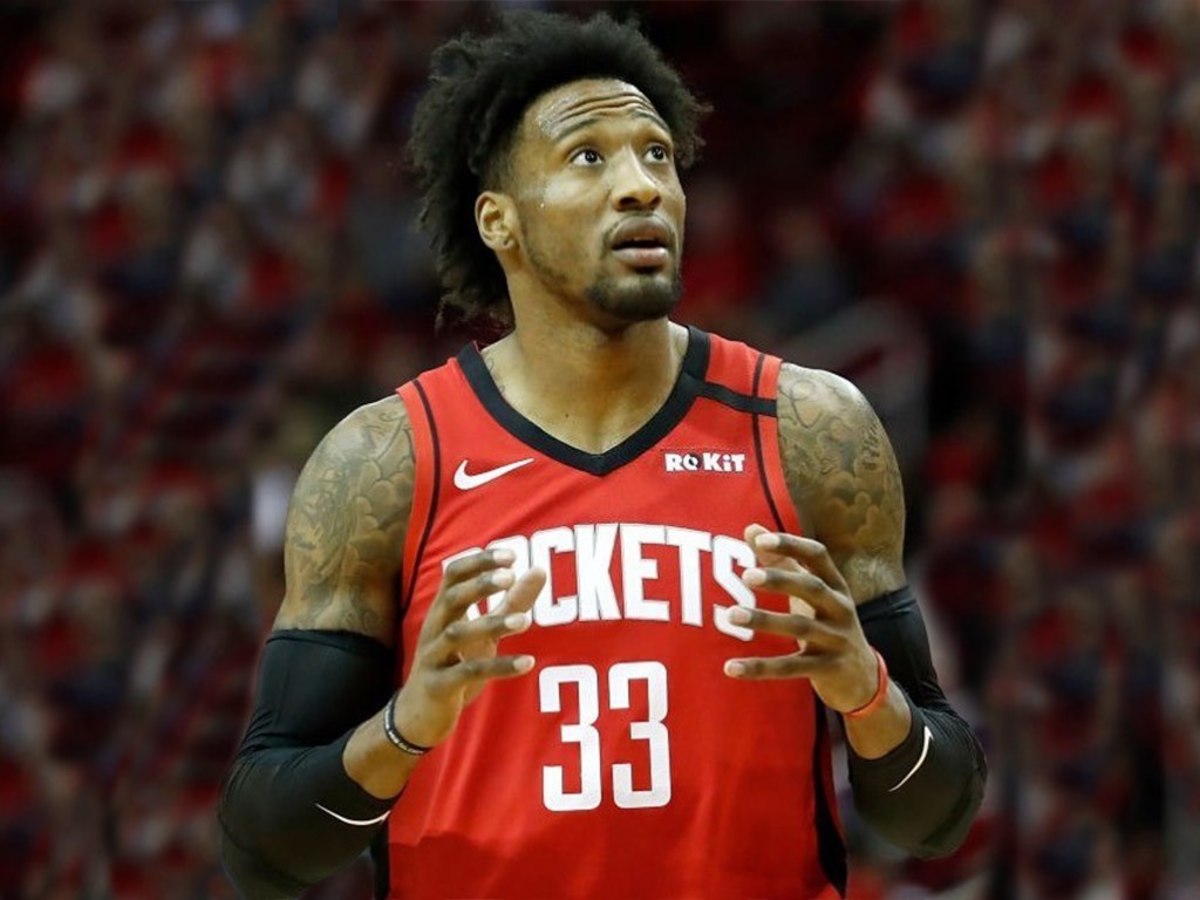 The Rockets can get slammed on the boards, as evidenced by their performance against the lowly Knicks (outrebounded 65-34) before the suspension and even last night against the Bucks (65-36). They also struggle with talented big men who can score in the post, as Porzingis had a monster night in Houston's first game back in the restart with 39 points and 16 rebounds.
But they are still very good defensively, only if they are zoned in crunch time. They are active with their hands and come up with a ton of steals, leading to easy scoring opportunities on the other end. They have talented individual defenders and guys who play with a ton of passion, so they can manage to get stops when everyone is in sync.
Covington is a superb defensive player and so is P.J. Tucker. Russ and Harden always put pressure to come up with steals, and bench players like Jeff Green and Austin Rivers are good at putting pressure on the ball. The Rockets don't have the size so they will struggle a lot of the time, but they have shown that they can get stops when it matters most.
2. Superstar Power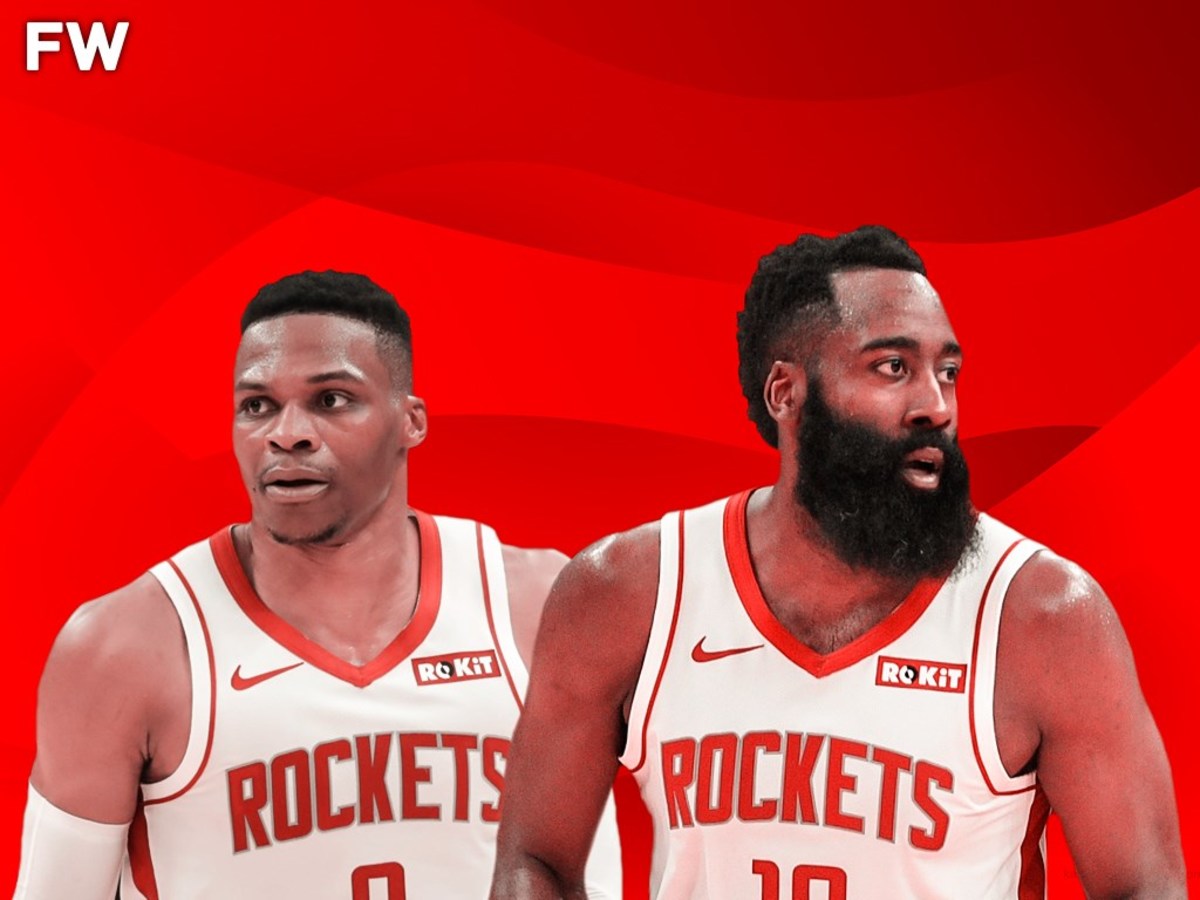 Superstars win NBA games and NBA titles, and Houston has two of them. Russell Westbrook has been the man for the OKC Thunder while James Harden has carried the Rockets for over 5 years now. Both players are exceptional at playmaking and also scoring the ball, not to mention that they are both former MVPs. Harden is having a sensational year; averaging 34.4 PPG, 6.4 RPG, and 7.4 APG this season while Russ is averaging 27.6 PPG, 8.1 RPG, and 7.0 APG.
In terms of the very best duos in the league, Houston's duo ranks right up there. They are offensively gifted as we know, but they also truly enjoy playing with each other and their chemistry trickles down to everyone else on the squad. Chris Paul is a great player and a great leader, but he clearly did not see eye to eye with James Harden. This does not seem to be an issue with Russell Westbrook, and they get along like brothers. Having your two best players on the same page spells danger for the rest of the league, especially when they are as talented as Russ and James.
1. A Unique and Unstoppable Offense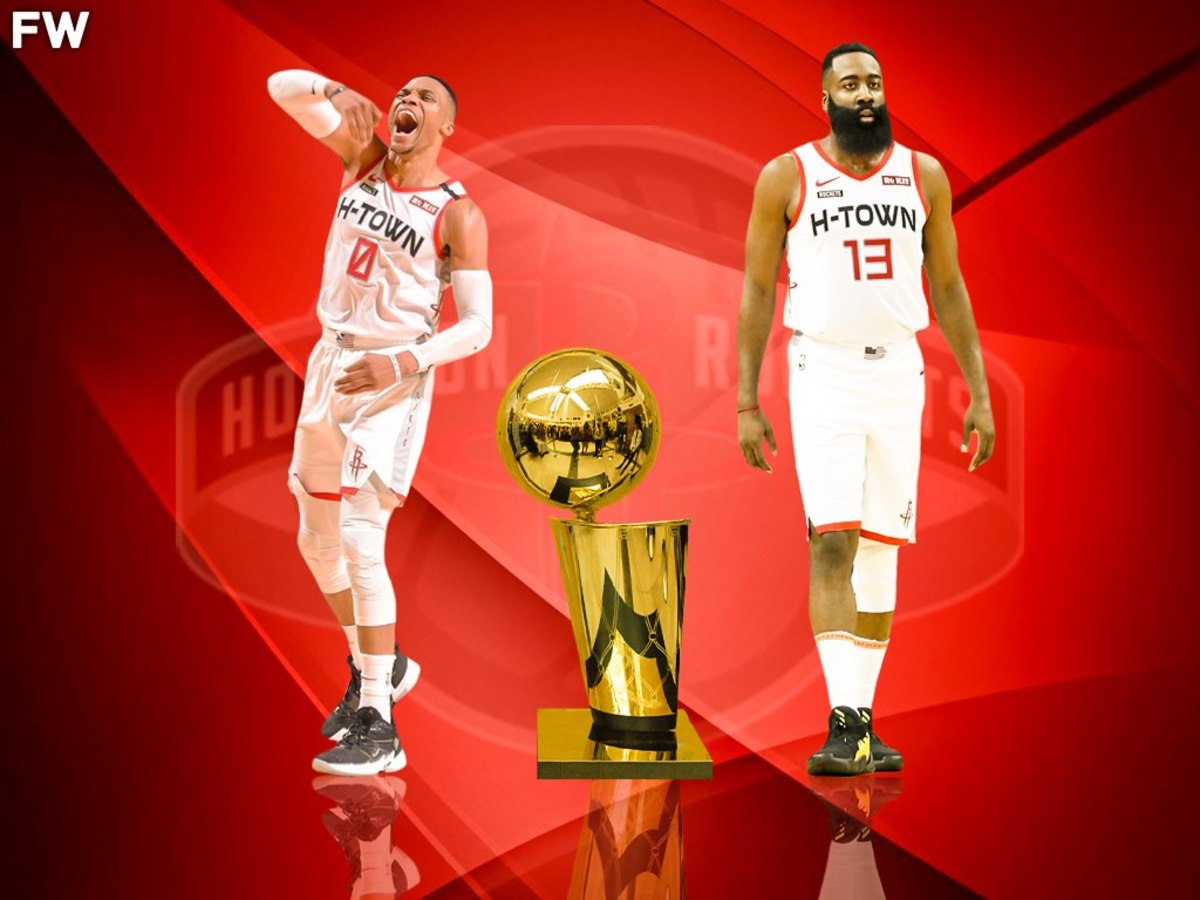 The Houston Rockets have basically created a permanent version of the Golden State Warriors "Death Lineup". Even though they don't have three All-NBA players who can shoot lights out from the perimeter, they have one in James Harden and possibly the best attacker of the basketball in Russell Westbrook. Of course, they cannot replicate Kevin Durant's impact for the Warriors, but they come close with their assortment of wing shooters and defenders.
There hasn't been a team like this Houston Rockets squad in history. They took a gamble by trading away their starting center and now could field five guys who can shoot from three. The Rockets can literally score 10 points in under a minute, because they can come up with steals, are very quick on the break, and will hoist as many threes as possible.
Credit needs to be given to Mike D'Antoni who is an offensive genius. He has basically created arguably the most dominant offensive team in the league because it is simply impossible to match up with them. By putting the ball in James Harden and Russell Westbrook's hands, they create chances for everybody and can score the ball at will. Nobody in the league wants to play the Houston Rockets in the playoffs, and this is why they have a great shot of finally winning that elusive NBA title.
Next
NBA Rumors: 5 Superteams That Could Be Created In Orlando For The Next Season
NBA Players With The Most Season Top 5 In MVP And DPOY Voting
NBA Rumors: 3 Superteams The Lakers And LeBron James Can Create For The Next Season
Top 10 Most Watched NBA Games Of All Time
2011 Chicago Bulls: Where Are They Now?