Actress January Jones isn't hiding her attempts to catch Kawhi Leonard's attention. The actress has been very active on social media mentioning the Klaw, shooting her shot with the current NBA Finals MVP.
Kawhi is focusing on claiming the NBA title this season with his Clippers but Jones has started showing her admiration for the small forward and his game. The 42-year-old performer, mostly known for her role of Betty Draper in Mad Men, is publicly flirting with Kawhi on Instagram.
Leonard has a girlfriend and two kids, but that hasn't prevented Jones from shooting her shot with the Clippers star.
"Call me, Kawhi" and "future boyfriend?" are the things she wrote on two Instagram stories with a picture of the 2x NBA champion.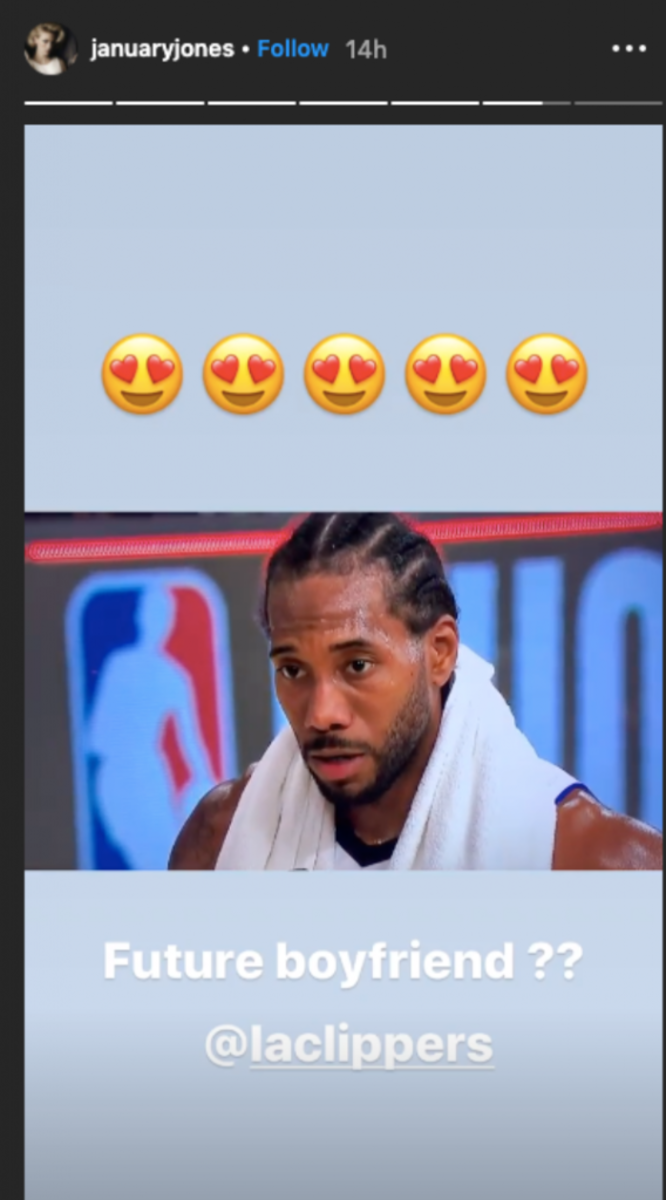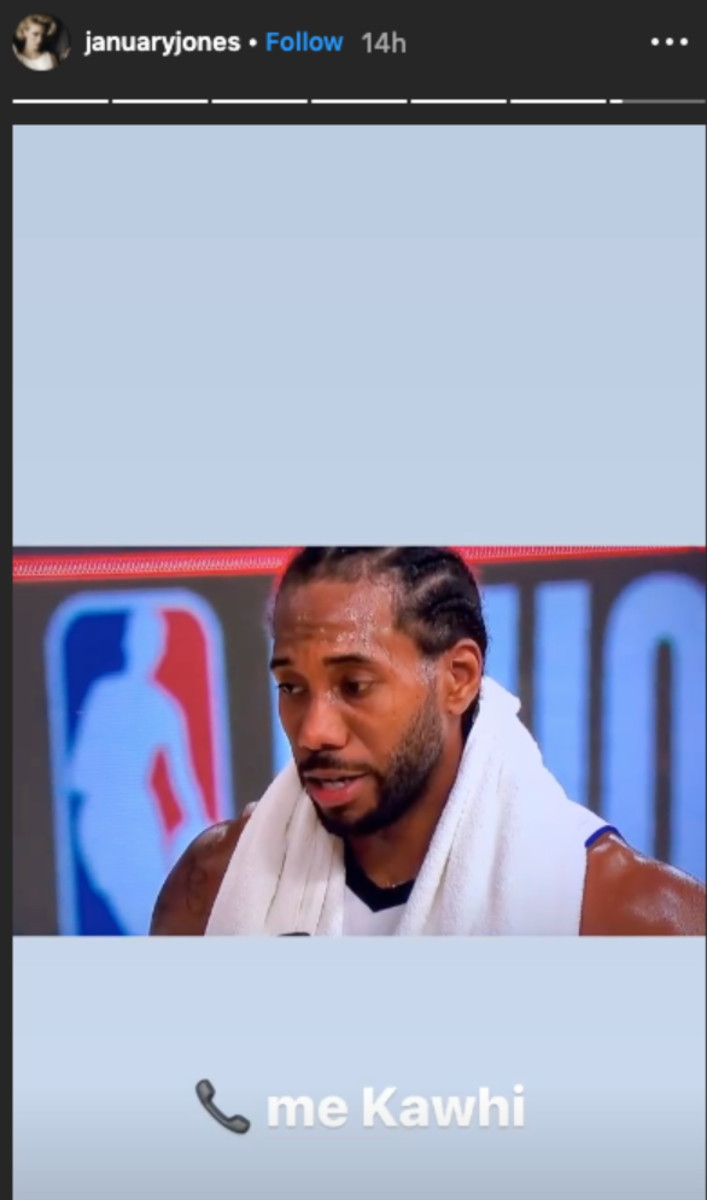 He won't reply to these comments; he has a family and it's not like Kawhi is interested in taking advantage of his superstar status to get side chicks. Still, Jones seems very interested in the player, but nothing will happen between the two.
After missing Saturday's game against the Portland Trail Blazers, the Clippers will face the Brooklyn Nets, Denver Nuggets and Oklahoma City Thunder to finish the regular season. 26.9 points, 7.2 rebounds and 4.9 assists per game in 55 games this season.