24-year-old Devin Booker is one of basketball's best young stars. In just five seasons, the former Kentucky phenom has averaged 22.5 points, 4.7 assists, and 3.6 rebounds per game on 44.8% shooting.
Unfortunately, the Suns have been a notoriously bad team for the past decade or so, and poor front-office decisions have really dampened their appeal. These struggles have been the source of rumors that indicate Booker may be tired of all the losing.
With the 2020 offseason underway, Booker has become a topic of conversation, and the Heat seem among those best-suited to acquire him.
With a mountain of assets, plenty of motive, and a commitment from Booker likely inevitable, there'd be nothing stopping the Heat from going all-in on a deal. The question is, can they convince Phoenix to pull the trigger? For the right offer, they just might…
Trade Package:
Tyler Herro, Duncan Robinson, Kendrick Nunn, And Kelly Olynyk For Devin Booker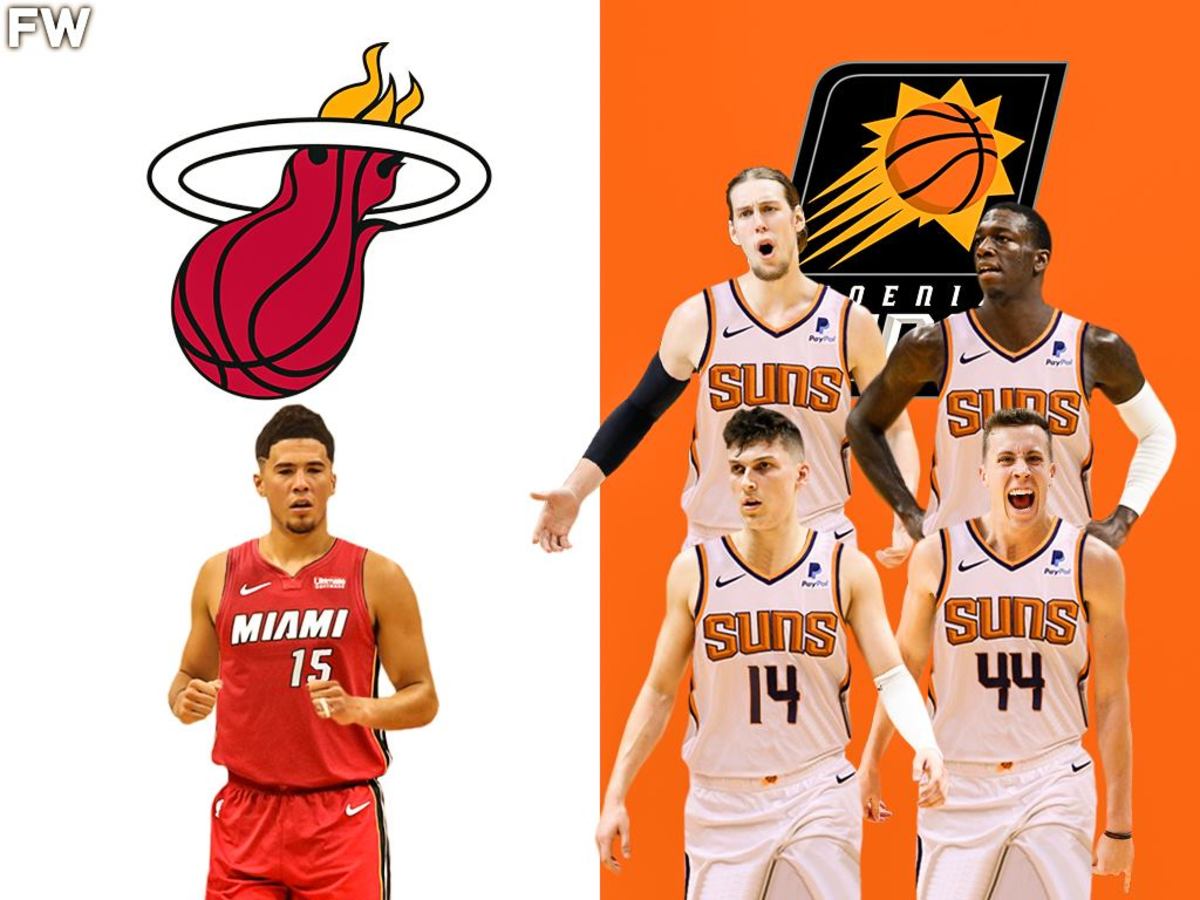 In exchange for Booker, the Suns could get several young, promising shooters in Kendrick Nunn, Duncan Robinson, and Tyler Herro. The two are widely considered among the best young players in the game and were key in Miami's playoff run in '19-20.
As a stretch-four, Kelly Olynyk gives them depth and shooting in the frontcourt, likely making a great pair with Deandre Ayton.
Obviously, the Heat move a step closer towards their goal by acquiring Booker, a sharpshooter and talented scorer who has still not yet reached his prime. The trio of Book, Butler, and Bam should make a balanced, well-rounded team that is capable of dominating the East.
While we don't know what will happen with Booker and the Suns, these next few weeks will be about as unpredictable as they come. Nothing can be ruled out, as teams prepare to position themselves for a long and successful run for the upcoming season.