One of the big changes we have seen in the NBA over the decades is the rate at which players change teams. Before it was very common for players to stay with 1 team for their whole career. Now there are only a few players who can boast to be a 1 franchise player. You may think this is good because player mobility is a freedom the athletes enjoy and you may think it is bad as loyalty throughout the league has decreased. Either way, it has made things more interesting in the offseason and at the trade deadline.
Every year there are big names that appear close to be traded as rumors surface of them being unhappy or them being unsettled with the tea they are currently with. These trades make significant changes the NBA landscape with always makes it thrilling to watch. Here are my top 4 blockbuster trades I think we could see very soon.
I will not count Jimmy Butler, because he will be traded in the next few days or at least until the February deadline.
4. Goran Dragic
I really, really like the look of Deandre Ayton. People think that Luka Doncic will win the Rookie of the Year but my money is on Ayton. He is everything you want in a modern-day center; he's 7 feet tall, he's got a 7 foot 5 wingspan, he's very athletic and he has a great mid-range jump shot.
He will run the floor extremely well and could average a double-double in his first season…if he has a good point guard to help him. Dragic was a first time All-Star last season and is very well known for being a great playmaker. This is also the Heat's last season with D-Wade and should, therefore, start heavily rebuilding right now for the future.
Trading Dragic to the Suns for Tyson Chandler, Darrel Arthur and a 2nd round pick give both parties what they need.
3. D'Angelo Russell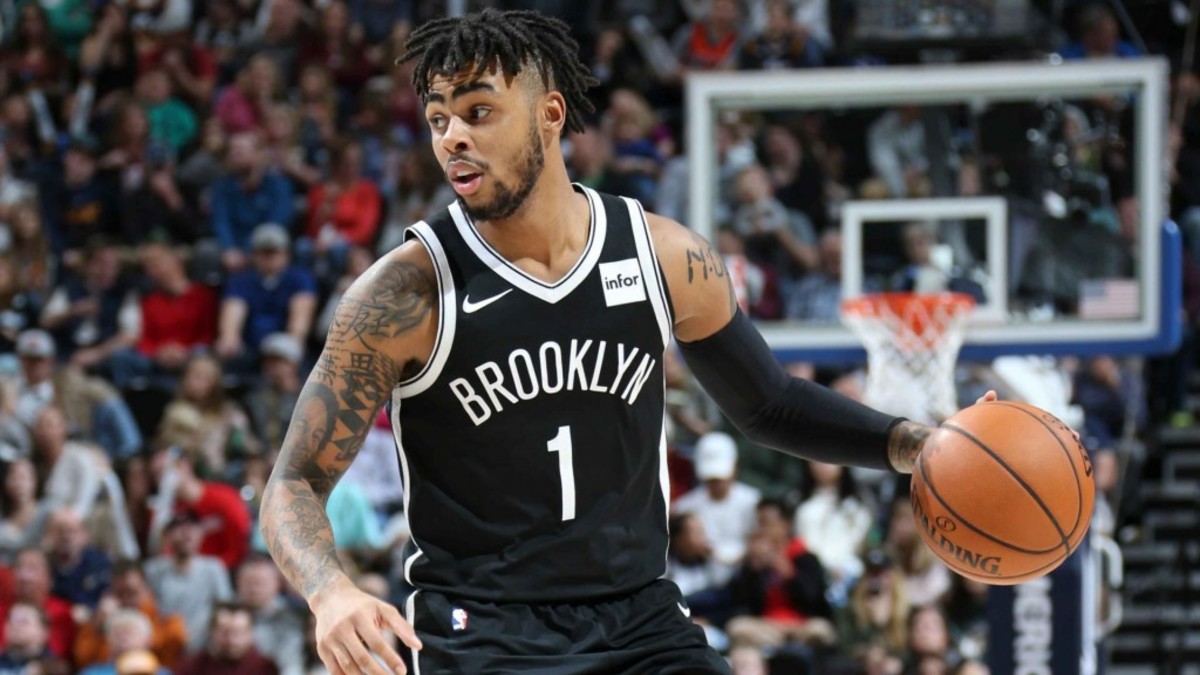 Sadly D'Angelo Russell hasn't lived up the hype he created in his 1 year at Ohio State. He was thought to be a great shooting point guard with good size and playmaking ability. He's been ok through his first 3 seasons but hasn't shown much potential to be a franchise player. He is also entering the final year of his rookie contract and so will be looking for a big pay increase for next season.
The Nets need to learn from the mistakes of the past and build a team from the ground up. To do this requires salary cap space so the best thing for both parties is if they part ways. Sending Russell to the Orlando Magic for Jonathon Simmons and a 2nd round pick gives the Nets the salary freedom they need and gives Russell a chance to play with some quality bigs in Aaron Gordon and Mo Bamba.
2. Eric Bledsoe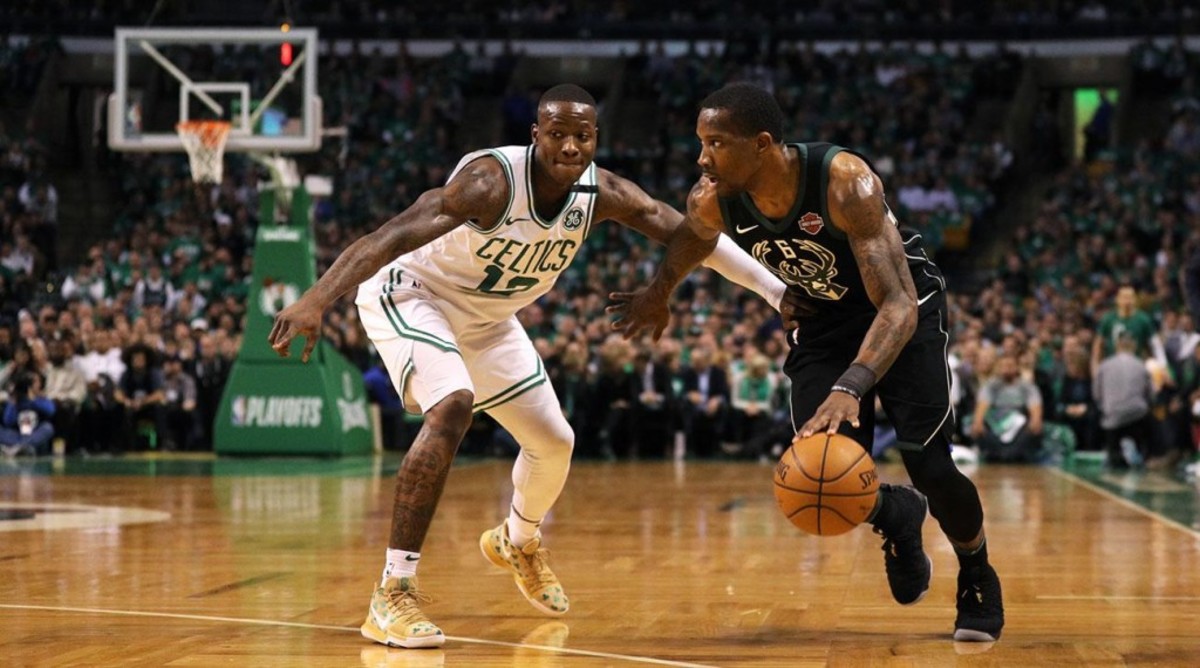 Eric Bledsoe is a solid point guard in today's NBA who can get you 17-19 points a night and play some good defense. Nowadays that earns you $20 million a year plus. The Bucks are starting to emerge as a real threat thanks to their investment in Giannis Antetokounmpo and should be solely focusing on surrounding him with great shooters. Bledsoe is not a great shooting having only hit 33.7% of his triples throughout his career.R
Shipping Bledsoe and John Henson off to the Knicks for Tim Hardaway Jr, Mario Hezonja and a future 2nd round pick mean that the Bucks get a solid SG on the wing and the Knicks get some more salary cap to try and sign Durant or Kyrie Irving next summer.
Read More
The Californian Dream Team That Would Destroy And Dominate The NBA
Full Player Comparison: Stephen Curry vs. Kyrie Irving (Breakdown)
Top 10 Picks From The Legendary 2003 NBA Draft: Where Are They Now?
1. Kemba Walker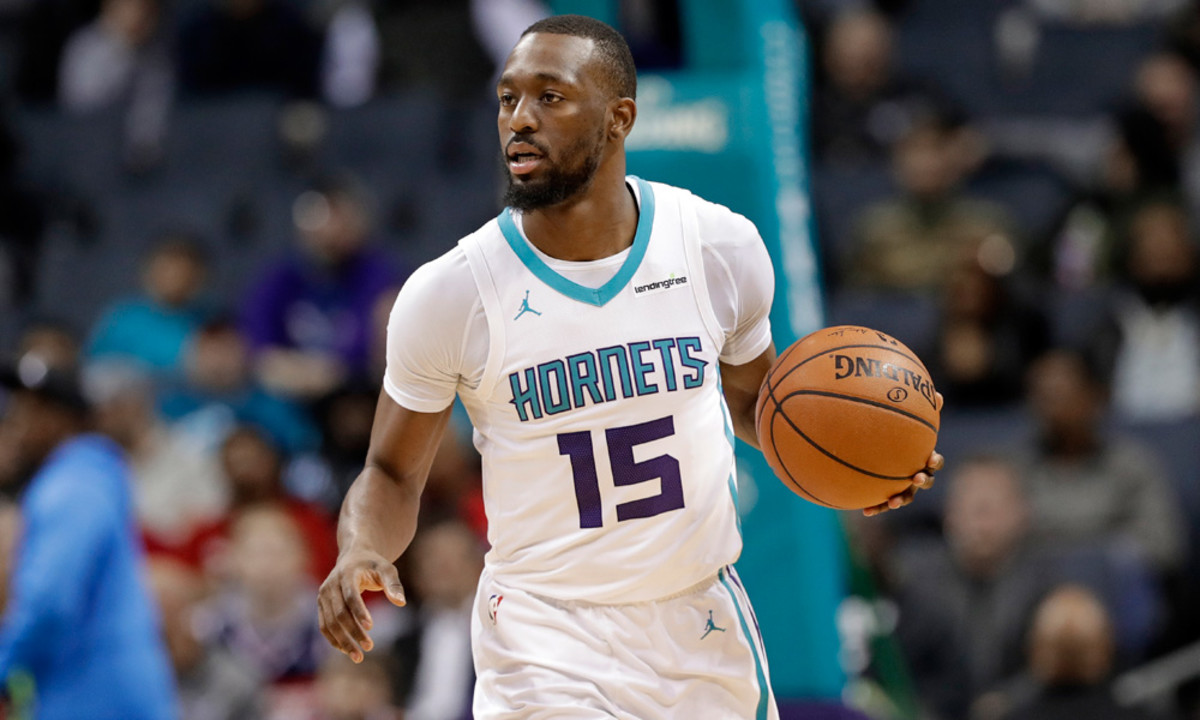 Try as they might the Charlotte Hornets just cannot get out of mediocrity. They tried different approaches over the past few seasons but I think it's time to call it quits again and hit the reset button, as painful as it may be.
Walker, playing at all All-Star level, hasn't had any decent help for his teammates. He's also a free agent next summer and should be making $30 million a year at least. He needs more motivation and some direction. This is why the Celtics should trade for him right now. A simple swap for Terry Rozier and Marcus Smart gives the Celtics more firepower to contend with the Warriors, Rockets, Raptors and 76ers and gives Rozier and Smart more room to grow on their own.