Even though it's well known that Andre Iguodala didn't have any intention of playing for the Memphis Grizzlies this season, his decision has started to raise some eyebrows at the FedExForum, and the young players of the team have demonstrated their nonconformity with the veteran.
Ja Morant, for instance, has been very active showing his unhappiness with the situation, taking to Twitter to express his feelings. Morant has been subtweeting Iguodala over the last hours, even liking some tweets with some strong words towards the veteran swingman.
The rookie was caught liking a tweet that says "F**k Iguadola", stirring the pot on Twitter.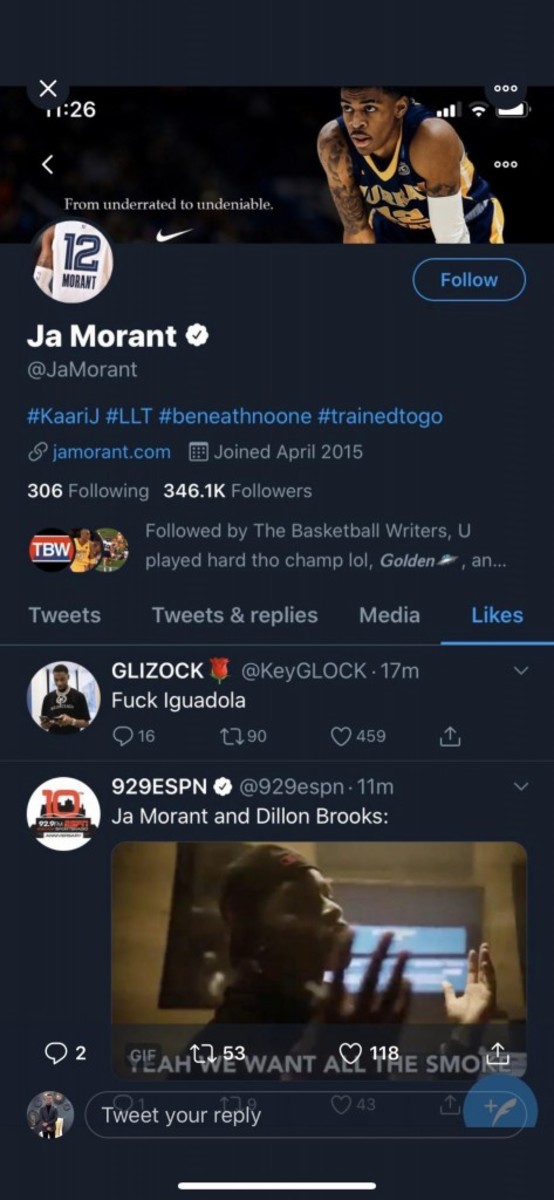 JA MORANT IS MY CAPTAIN NOW pic.twitter.com/BaaY0Cf1W9

— Joe Mullinax (@JoeMullinax) February 4, 2020
If that wasn't enough, he continued sending cryptic messages to the 3x NBA champion.
#GrzNxtGen 🙅🏽‍♂️

— Ja Morant (@JaMorant) February 4, 2020
— Ja Morant (@JaMorant) February 4, 2020
— Ja Morant (@JaMorant) February 4, 2020
Memphis Grizzlies players have been famous for defending their team with pride, as we saw with Zach Randolf, Mike Conley or Tony Allen. Even though these guys aren't around anymore, the Grizzlies have a good group of players ready to represent the organization and take it to do big teams, regardless of who stays or leaves.