The GOAT debate keeps going in recent days, more so after Michael Jordan's 10-part documentary premiered last Sunday. At this point, the debate involves LeBron James and His Airness, considered the greatest two players in basketball history. This is a hot topic in the NBA right now, and one Twitter account got to work trying to find out what is the most beloved player across the United States.
NBA analysts used geotagged Twitter data on 100,000 tweets from the past week to determine where each of the 50 states fall on the GOAT debate. Meredith Cash of Insider broke down how the regions voted for, favoring Jordan over LeBron with a little margin.
"Jordan narrowly edged out James, with 26 states favoring the Chicago Bulls legend over the Los Angeles Lakers superstar," Cash wrote. "Twenty-four states — primarily located in the South and West — chose James, while Jumpman dominated the Northeast and, unsurprisingly, the Midwest.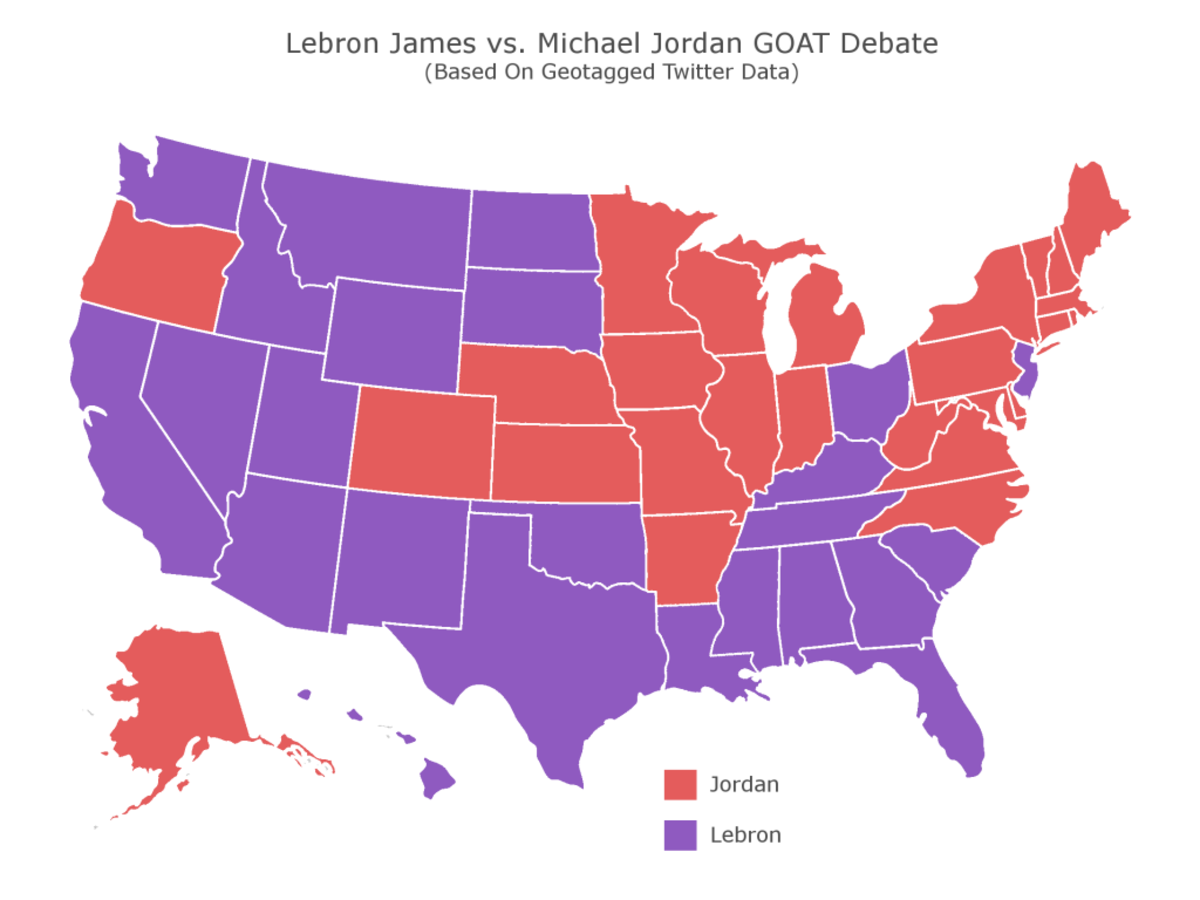 All of this came after the first two episodes of the documentary saw the light last Sunday. It was revealed that Jordan agreed to release footage from his last year with the Chicago Bulls when LeBron James and the Cleveland Cavaliers won the NBA title in 2016.
There was no better moment to test who wins the GOAT debate in the US than this one. Right now, the winner is Jordan, with Bron following him very closely. Perhaps at the end of his career, the King will be considered the GOAT of basketball in more states in America.