The NBA is suspended, but Kyle Kuzma is still getting buckets. The Los Angeles Lakers forward is having a great time during this period and is quarantining with supermodel Winnie Harlow. They had hinted about the possibility of spending the quarantine together, and now Kuzma confirmed it after he posted a picture of Harlow sitting on the floor.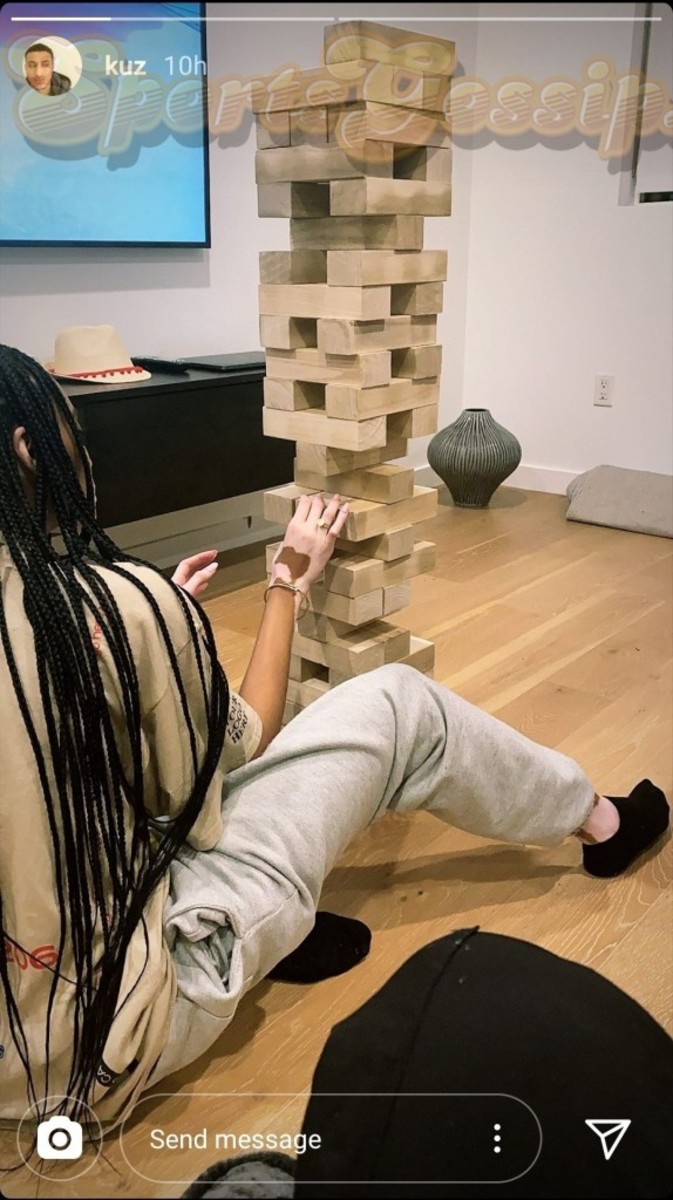 Kuzma has been linked with other women during this time, but it looks like Harlow won his heart and the pair are enjoying each other's company. His ex-girlfriend, Katya Elise Henry, is now dating Miami Heat rookie Tyler Herro, and now Kuz has apparently found love, too.
Kuz posted a picture of Harlow playing Jenga, trying to kill time during this hard period. Once the coronavirus is controlled and everything comes back to normal we'll see if they're still a thing or if this was a quarantine romance.