Making it to the NBA is tough. Staying there and establishing as a productive piece of a roster is nearly impossible. That's why so many players are left off over the years, give up on their NBA careers and end up taking their talents to another professional league.
There have been countless players who peaked early or thrived because of their system. Others suffered injuries that derailed their careers. Countless reasons can make you be out of the league in a couple of years, even if you were an All-Star (i.e Gilbert Arenas, Brandon Roy).
Then again, there have been plenty of players that have known how to make an impact throughout a long period of time in the best basketball on earth. Today, we'll honor them by talking about the top 20 players with the most minutes played in NBA history:
20. Joe Johnson – 44,234 Minutes
Young fans may not be aware of the fact that Joe Johnson was a walking bucket for over a decade. Iso Joe was a major problem and his flawless offense granted him a spot on an NBA roster for 17 years. Honestly, he could still ball at an NBA level.
Joe played for the Celtics, Suns, Hawks, Nets, Heat, Jazz, and Rockets, posting career averages of 16.0 points, 4.0 rebounds, and 3.9 assists per game on 44/37/80 shooting splits. He also made it to 7 All-Star Games, the All-Rookie team, and one All-NBA team.
19. Moses Malones – 45,071 Minutes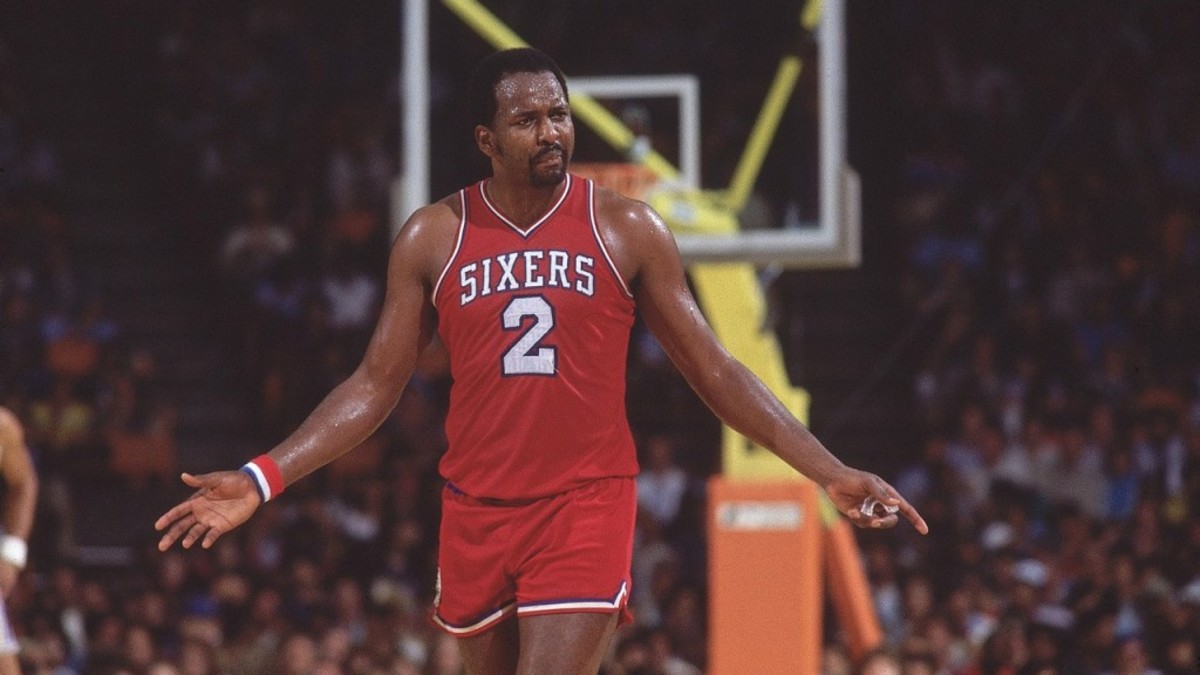 Moses Malone has a strong shot at being the most underrated superstar of all time. The guy was even traded after coming off an MVP season and he responded by leading his team to an NBA Championship and winning another award.
Malone was a beast on both ends of the glass, especially as a defender. His strong interior presence helped him average 20.3 points, 12.3 rebounds, and 1.3 assists per game over his 20-year career as a pro. He won 3 MVPs, 1 Championship, 6 Rebounds title, and 1 Finals MVP.
18. Robert Parish – 45,704 Minutes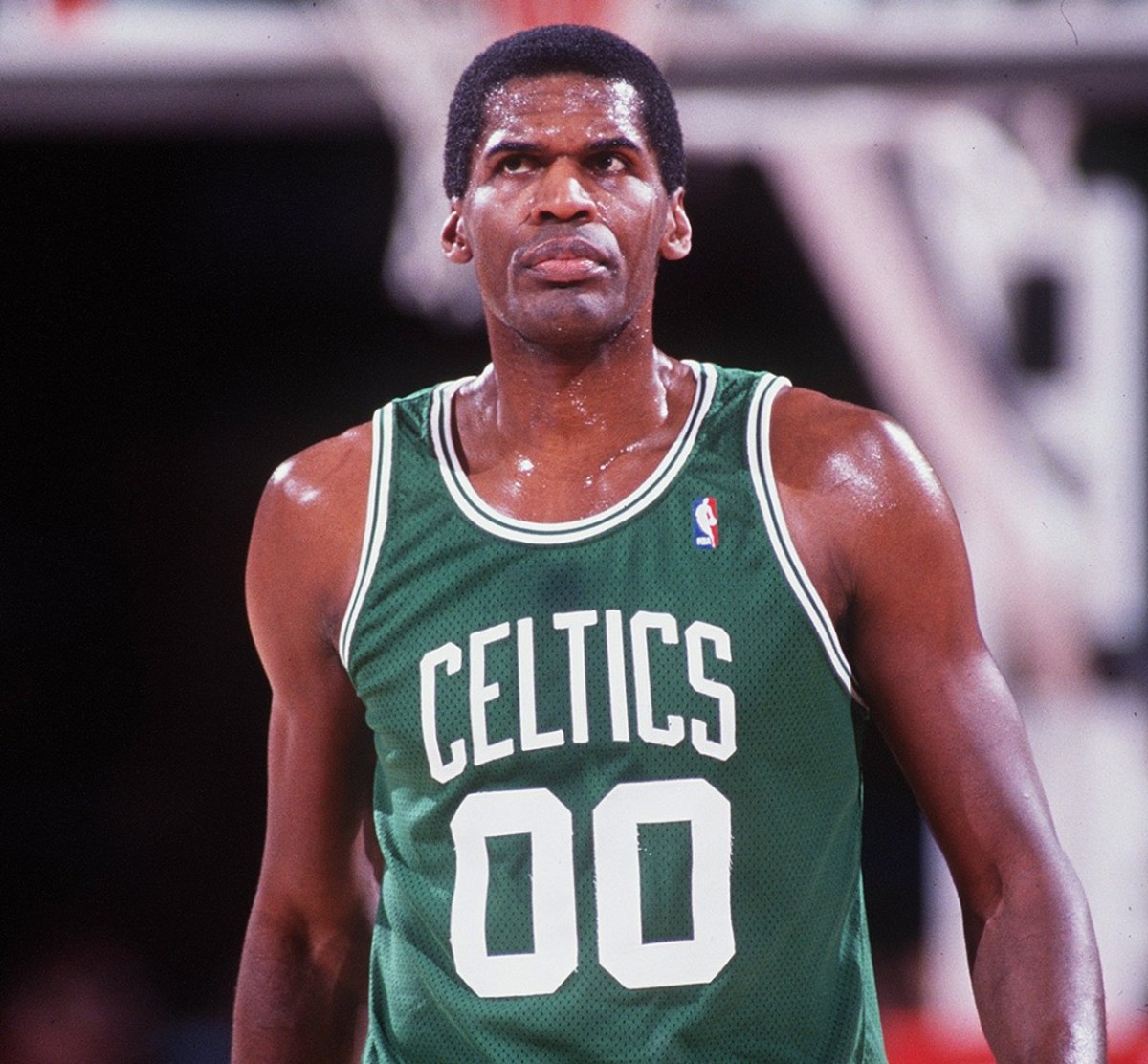 The Boston Celtics wouldn't have been as good as they were for that much time if Robert Parish wasn't anchoring their defense in the paint. He doesn't get as much credit as he deserves for their dynasty but he was one of the best centers in the world during his prime.
Parish played from 1976 to 1997. He balled for the Golden State Warriors, Boston Celtics, Charlotte Hornets, and Chicago Bulls. He also won 4 NBA Championships, made it to 9 All-Star Games, and 2 All-NBA teams. We should talk about him more often.
17. Paul Pierce – 45,880 Minutes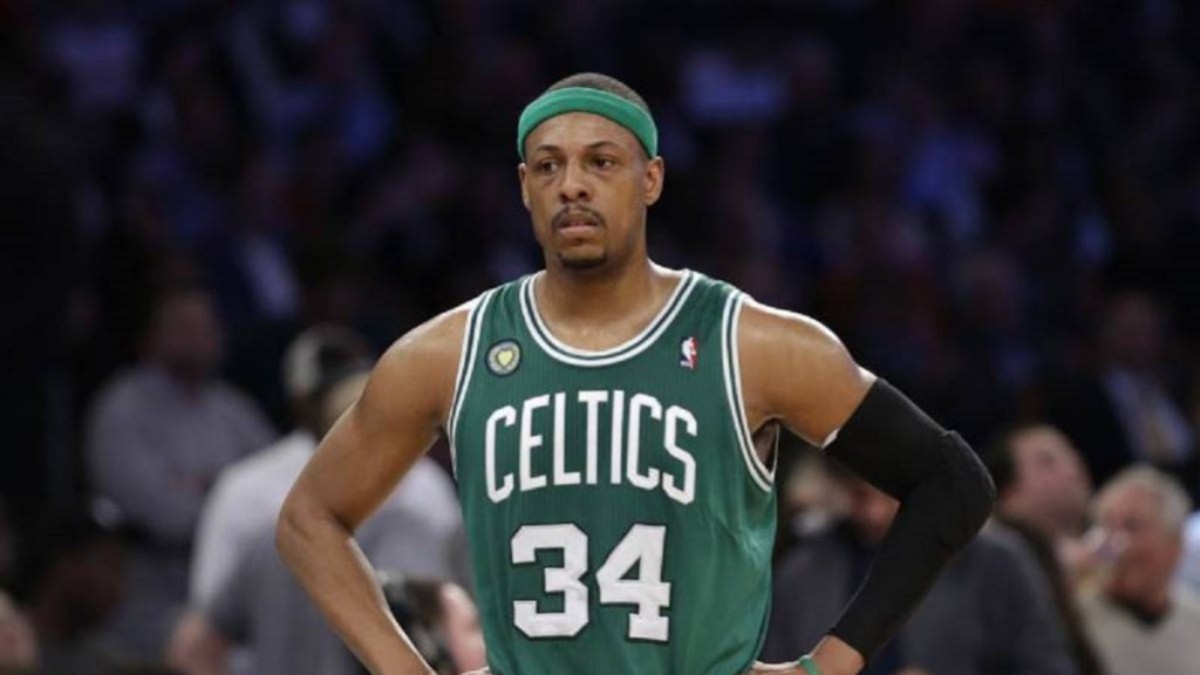 Paul Pierce has always been a polarizing figure, and now that he's firing hot takes left and right on ESPN, that trend isn't likely to change any time soon. But make no mistake, Paul Pierce is one of the best scorers to ever set foot on an NBA hardwood.
Pierce was tough as nails. He wasn't as athletic as most forwards but made up for it with physical and mental toughness. He always came huge in the clutch on both ends of the floor, and his shot was automatic from all three levels. That's why he was able to stay in the league and excel for 18 years.
16. Ray Allen – 46,344 Minutes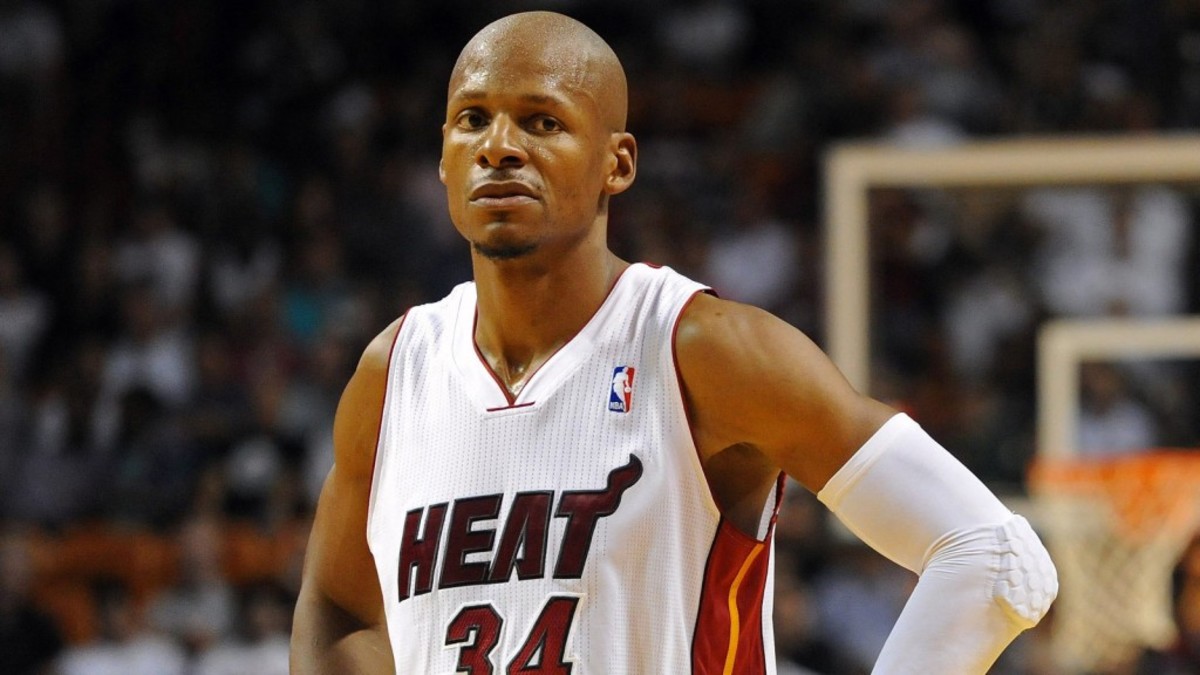 Ray Allen is now remembered as one of the greatest three-point shooters of all time and for very good reasons, as he became deadly in that regard like few other players had done it before him. Even so, long before becoming a catch-and-shoot kind of guy, Allen was an unstoppable athlete and fearless scorer.
Allen embraced a lesser role towards the sunset of his career to win a Championship and it paid off. He won a couple of rings (one with the Celtics, one with the Heat), made it to 10 All-Star Games, 2 All-NBA teams, and, eventually; the Hall of Fame.
15. Vince Carter – 46,367 Minutes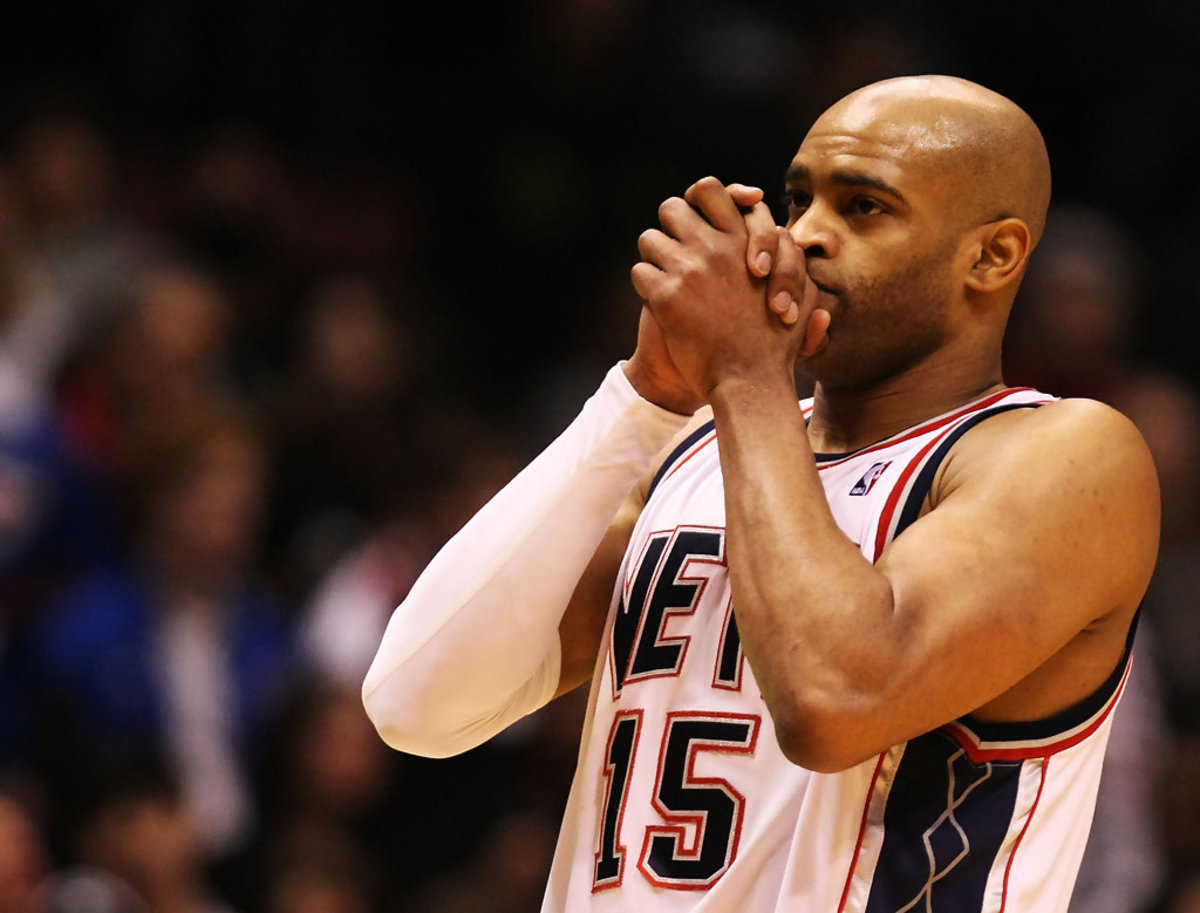 The man, the legend, the one and only Vince Carter. Honest to God, if he hadn't decided to retire, there would be multiple teams around the league that would be glad to offer him a roster spot. Especially if that means finally getting him the ring he could never win.
Carter holds the record for most seasons played in the league with 22. He's also the only player to make an NBA appearance in four different decades (the '90s, '00s, '10s, '20s). He never ring-chased and was one of the most entertaining players to ever live.
14. John Havlicek – 46,471 Minutes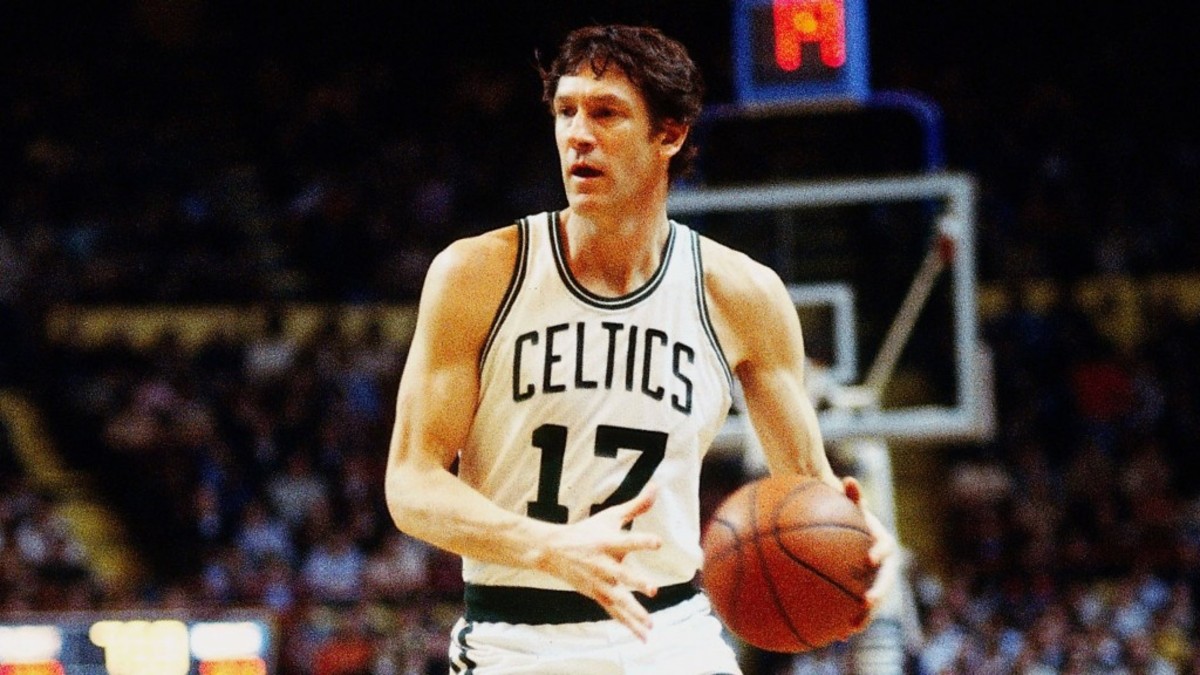 The Boston Celtics would have never become the winningest team in NBA history if it wasn't for John Havlicek. Hondo was a legend and a God among men, and his contributions on both ends of the court were pivotal for them to become the strongest dynasty in the league.
Havlicek was as good as a defender as he was as a scorer. He helped the Celtics win 8 NBA Championships, made 11 All-NBA Teams, 8 All-Defensive Teams, won 1 Finals MVP, and was a 13-time All-Star. He spent his 15-year career with the Celtics and averaged 20.8 points, 6.3 rebounds, and 4.8 assists per game.
13. Gary Payton – 47,117 Minutes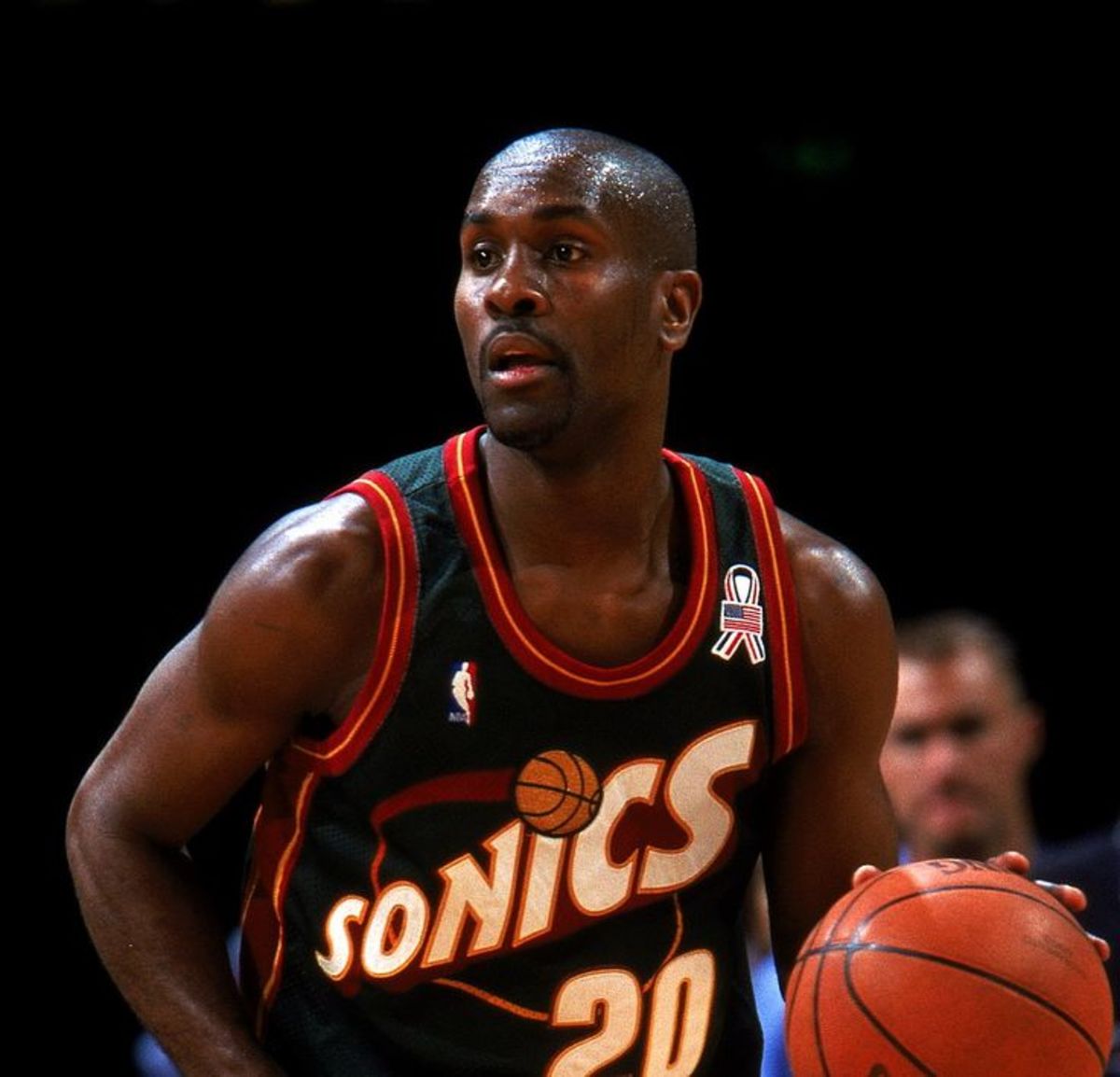 Gary Payton is one of the greatest defenders in the history of the game. As a matter of fact, he's the only point guard to ever win the Defensive Player of the Year award, and one of just five guards to do it along with Michael Jordan, Michael Cooper, Alvin Robertson, and Sidney Moncrief.
The Glove was a fearless competitor. His top-notch playmaking and clutch gene were only topped by his physical defense and ability to pick your pocket right away. He won the NBA Championship with the Miami Heat, was a 9-time All-Defensive, 9-time All-Star, and is now a Hall of Famer.
12. Tim Duncan – 47,368 Minutes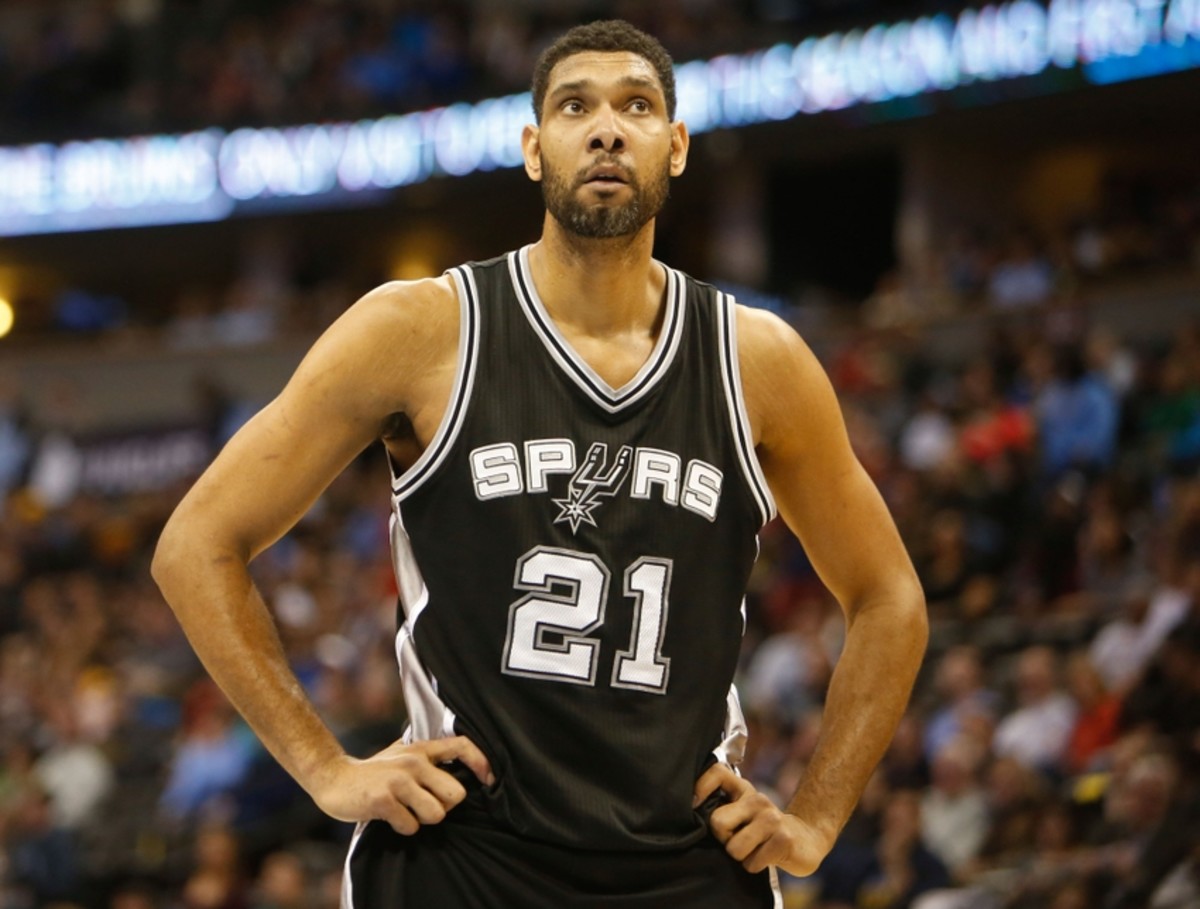 It has always come as a surprise to me but for some reason, people never mention Tim Duncan in the GOAT conversation, even though he has the resume to back it up. In fact, he's got a better resume than legends like Kobe Bryant or LeBron James.
Duncan won 5 rings in 6 tries. He won 2 MVPs, 3 Finals MVPs, the Rookie of the Year, made it to 15 All-Stars, 15 All-NBA, 15 All-Defensive teams (even though somehow never won the Defensive Player of the Year), and 1 All-Star MVP. He's the greatest power forward of all time.
11. Reggie Miller – 47,619 Minutes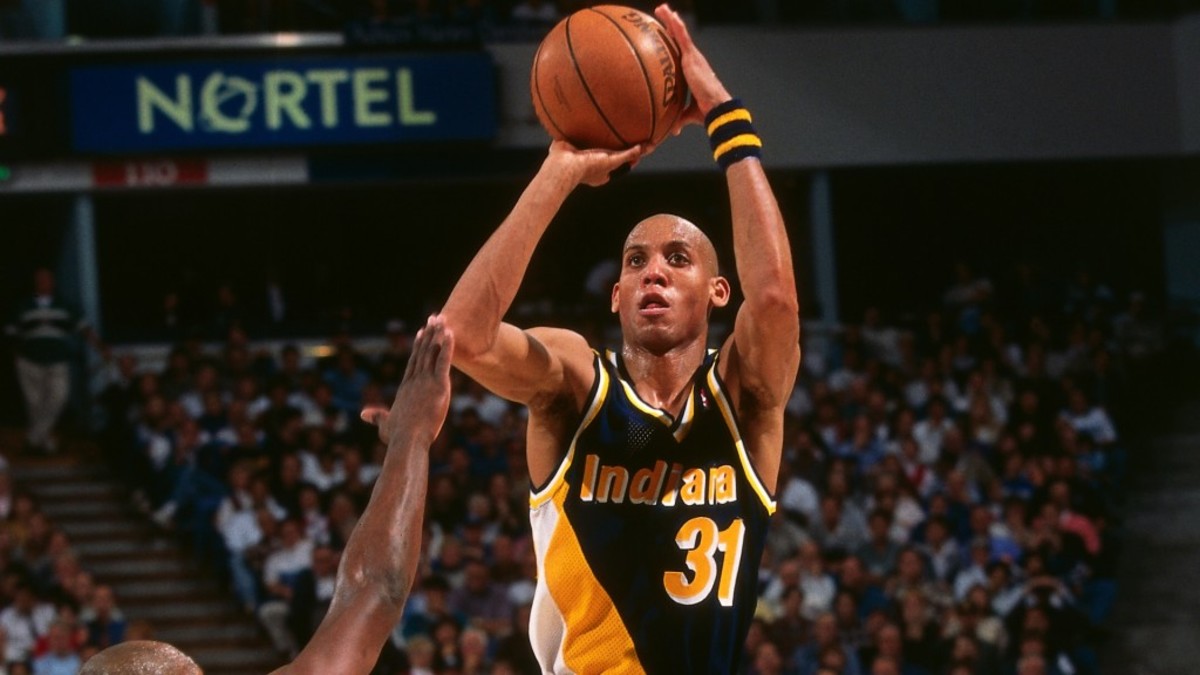 Long before Stephen Curry, people thought of Reggie Miller as the deadliest three-point shooter in the league. In fact, some people think he could have averaged over 30 points per game if he played in today's perimeter-oriented league.
Miller was a master in the clutch. He always delivered when it mattered the most. But sadly, he always had to coexist with the toughest teams in the Eastern Conference. The one time he could make it to the Finals, he had to face Shaquille O'Neal and Kobe Byrant. Yikes.
10. John Stockton – 47,764 Minutes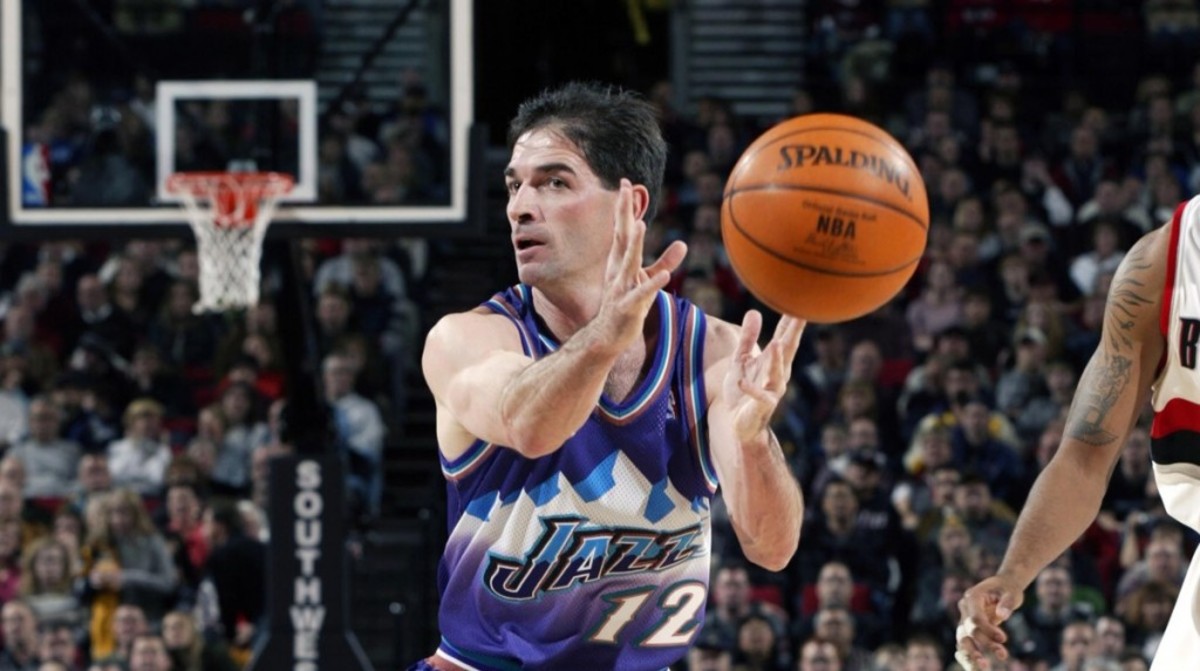 John Stockton was a bit of a late bloomer. Even so, once he took over as the Utah Jazz's starting point guard, he completely dominated the game. If he's not the greatest point guard of all time, he's pretty close to it, second only to Magic Johnson.
Moreover, Stockton was one of the most durable players of all time. He only missed 22 total games throughout their 19-year career. He led the league in assists 9 times and twice in steals and holds the record for most assists all-time with 15,806.
9. Wilt Chamberlain – 47,859 Minutes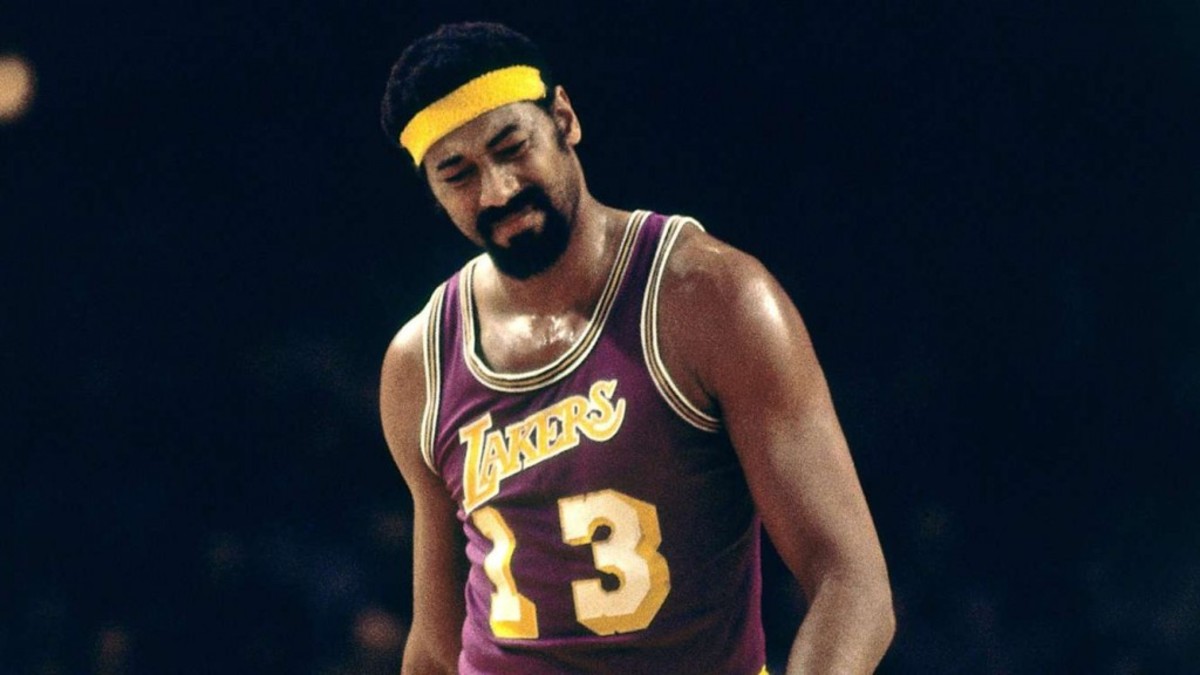 Wilt Chamberlain is the most athletic human in the history of the human race. He did parkour from rooftops just for fun, lifted people around as if they were bags of potatoes, had a Hall of Fame career as a volleyball player, and even considered making a comeback to the league way into his 50s.
Chamberlain is 9th all-time in minutes played despite being in the Association for 'just' 15 years. So, how does that happen? Well, he averaged 45.8 minutes per game throughout his career. In fact, he never averaged fewer than 42.1 minutes per game in one season.
8. LeBron James – 48,499 Minutes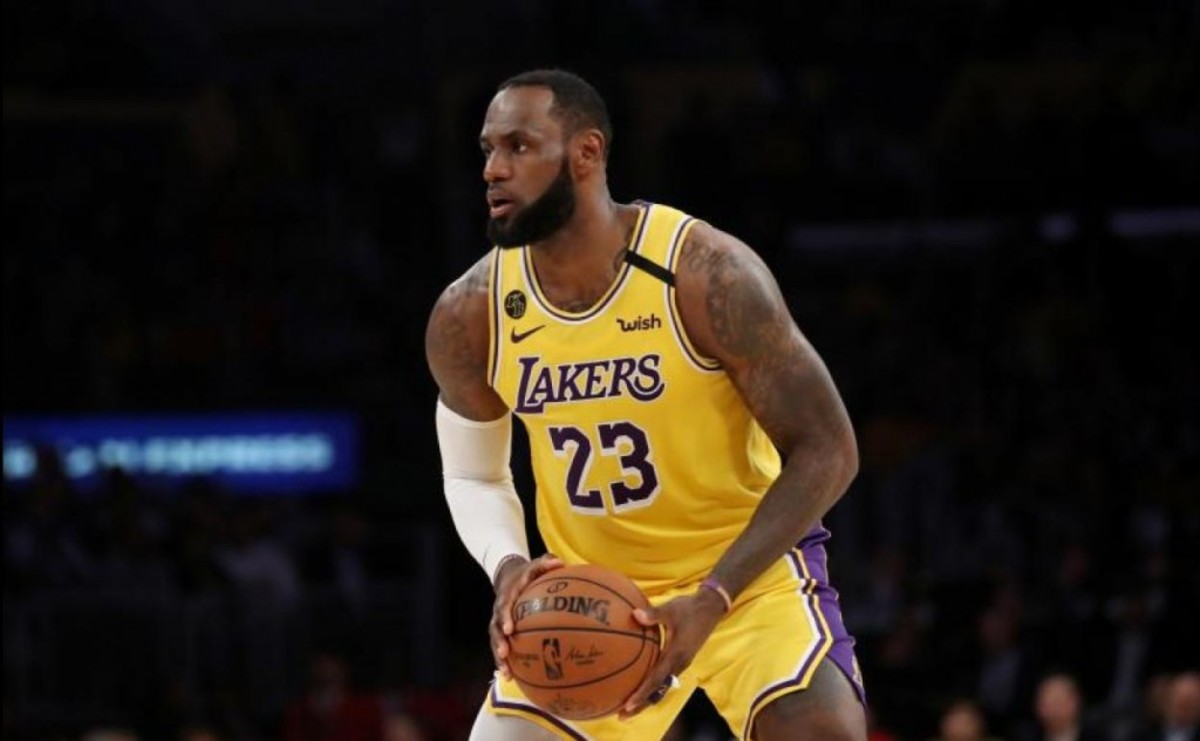 LeBron James has always been a synonym to durability. His unmatched work ethic, his athletic gifts, and the way he takes care of his body have made him dominate the league throughout 17 years (and counting) and it seems like he could play at an elite level for 4-5 more years.
Once it's all said and done, LeBron James is likely going to end as the league's all-time leader in points scored. He also has a strong shot at being the all-time leader in minutes played, as well as many other records unlikely to be matched.
7. Kobe Bryant – 48,637 Minutes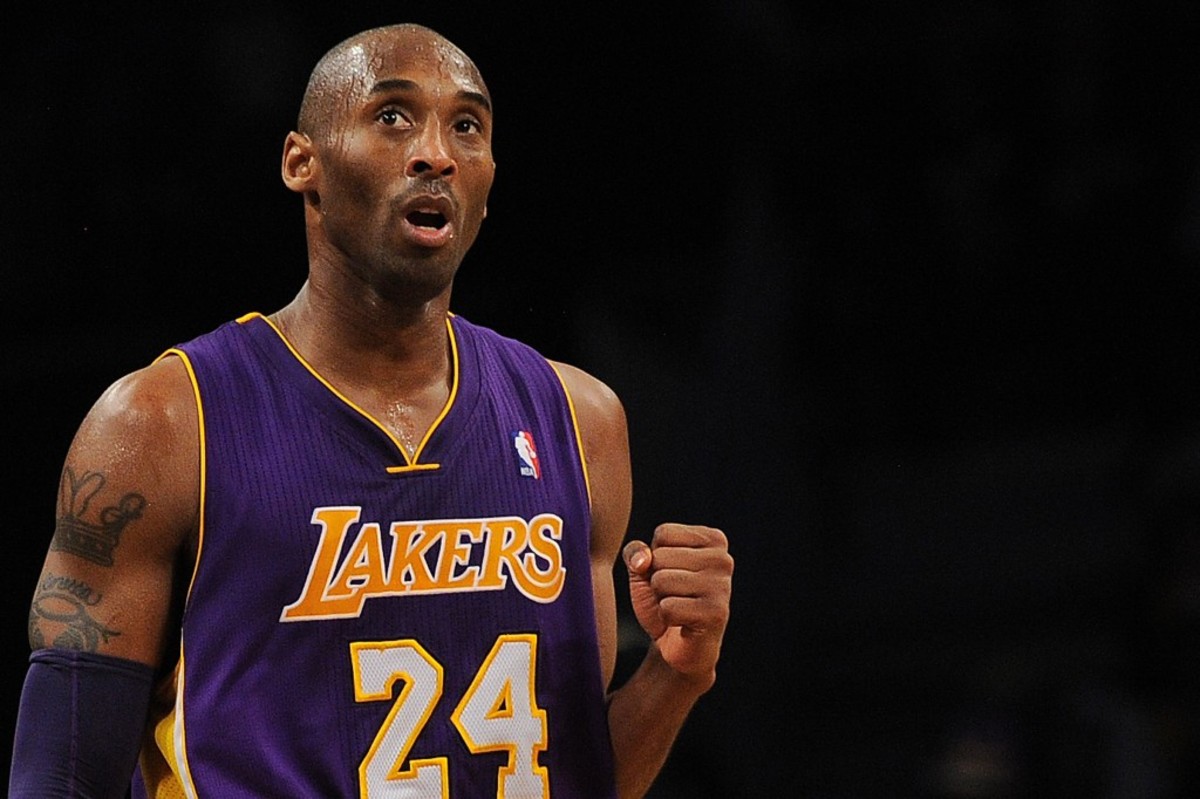 I think all basketball fans can all agree upon 3 things: First, Kobe Bryant is a top-3 player all-time. Second, he's the closest thing to Michael Jordan we're ever going to see. Third, he's the greatest player in Los Angeles Lakers history.
That being said, let's talk about Kobe. His legacy transcended the basketball court and he became one of the most influential people of all time. His determination to win and be better every day will continue to inspire us all until the end of time.
6. Elvin Hayes – 50,000 Minutes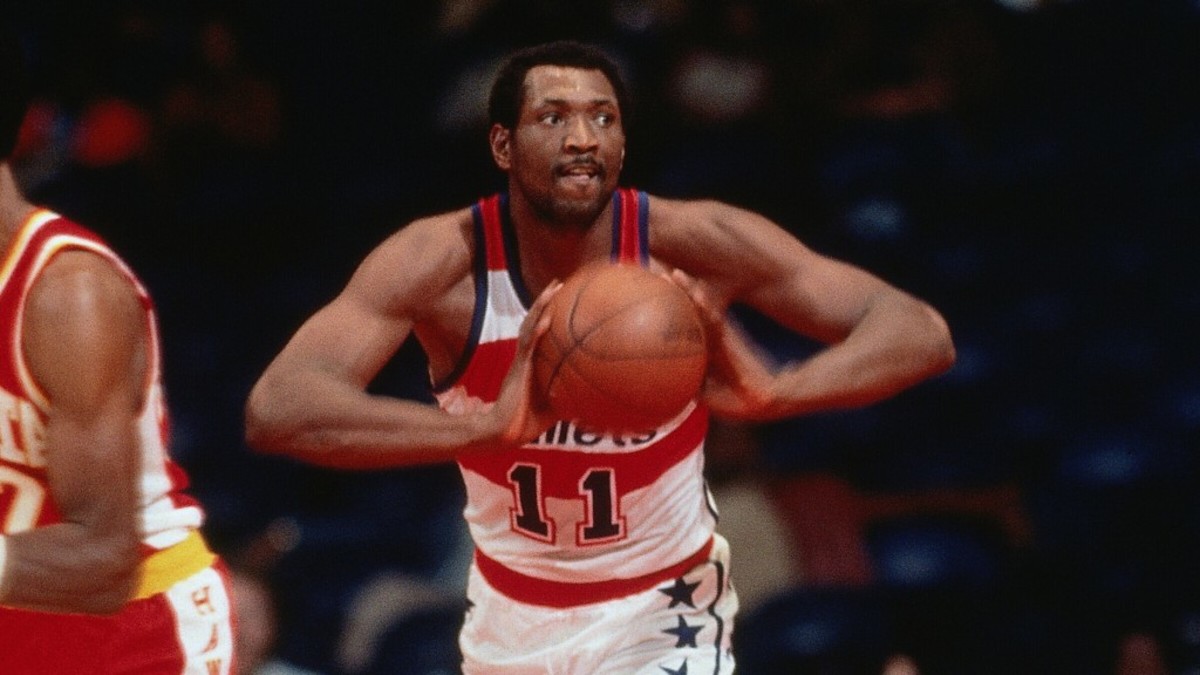 Elvin Hayes' case is pretty similar to Wilt Chamberlain's. He was in the league for 'only' 16 seasons but he was constantly among the league's leaders in minutes per game, averaging nearly 40 minutes a night throughout his career.
Hayes was a dominant force on both ends of the glass. He was a strong, physical rebounder and an outstanding finisher above the rim. He won 1 NBA Championship, 1 Scoring title, 2 Rebounding titles, and made it to 2 All-Defensive Teams and 12 All-Star Games.
5. Jason Kidd – 50,111 Minutes
Jason Kidd is one of the best point guards in the history of basketball. He was a walking triple-double threat and a guy that could impact pretty much every single aspect of the game. He was the true definition of a floor general for nearly two decades.
Kidd's fearless defense and incredible playmaking ability often made him a fan favorite in the league. He also mentored plenty of young players, including a surging Steve Nash. He led the league in assists 5 times, won 1 ring, the Rookie of the Year, made 9 All-Defensive Teams, 6 All-NBA Teams, and 1o All-Star Games.
4. Kevin Garnett – 50,418 Minutes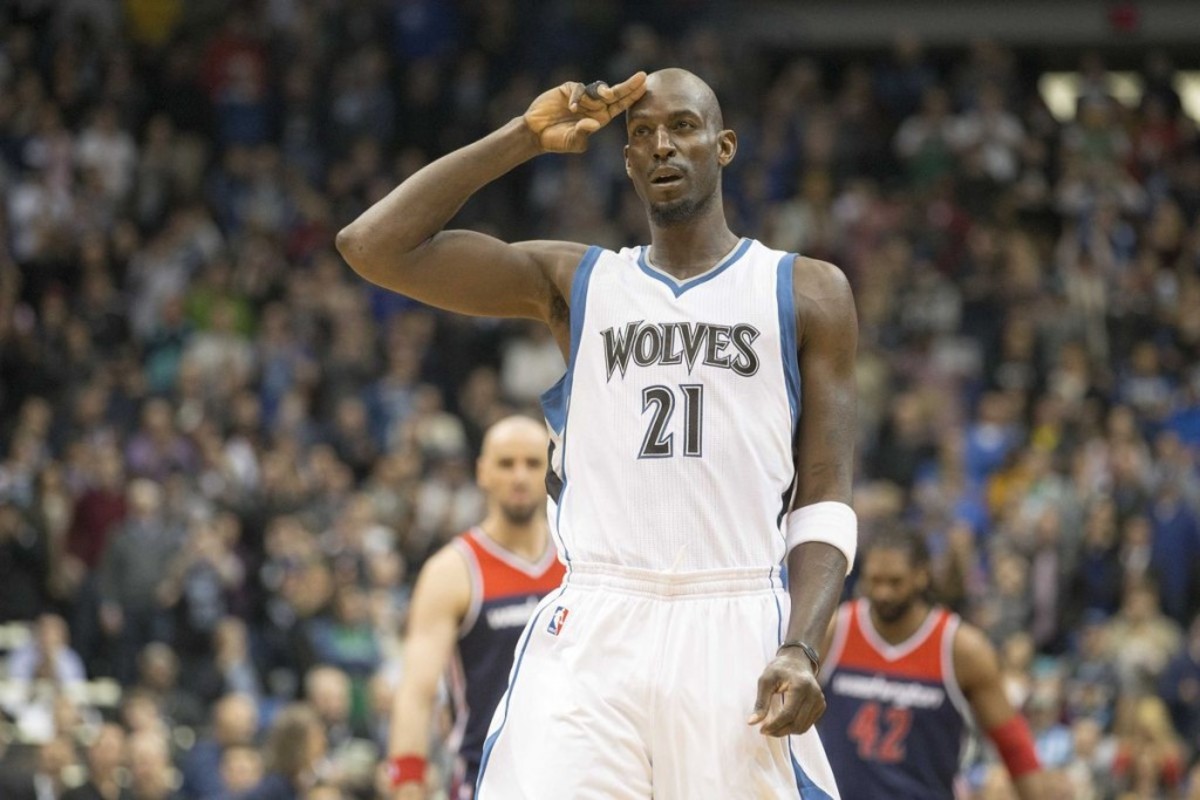 Sometimes I wonder how many rings Kevin Garnett could have won if he had joined the Boston Celtics earlier. He could have been remembered as one of the top-5 players of all time, but sadly, he spent a lot of time struggling to lead the Timberwolves to a ring.
Garnett was the ultimate trash-talker but he backed it up on the court. His leadership, grit, passion, and heart were just contagious on both ends of the floor. He was an MVP, Defensive Player of the Year, NBA Champion, and 15-time All-Star, among many more accolades.
3. Dirk Nowitzki – 51,368 Minutes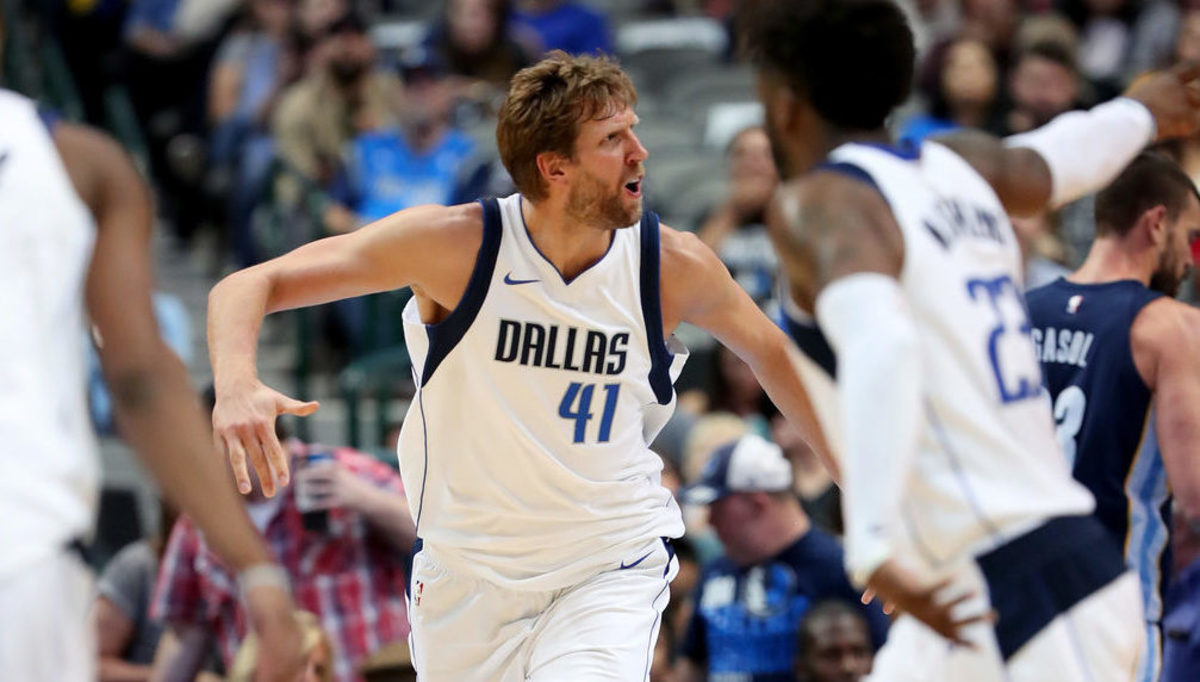 Dirk Nowitzki will go down as the greatest foreign player in the history of the NBA, which is a lot to say. He's one of the deadliest scorers and the guy who completely changed the way the power forward spot is played in modern basketball.
Nowitzki turned the Dallas Mavericks into perennial contenders, even leading them to a couple of Finals and winning one Championship. He made it to 14 All-Stars, 12 All-NBA Teams, won 1 MVP, 1 Finals MVP, and scored over 30,000 points in his career.
2. Karl Malone – 54,852 Minutes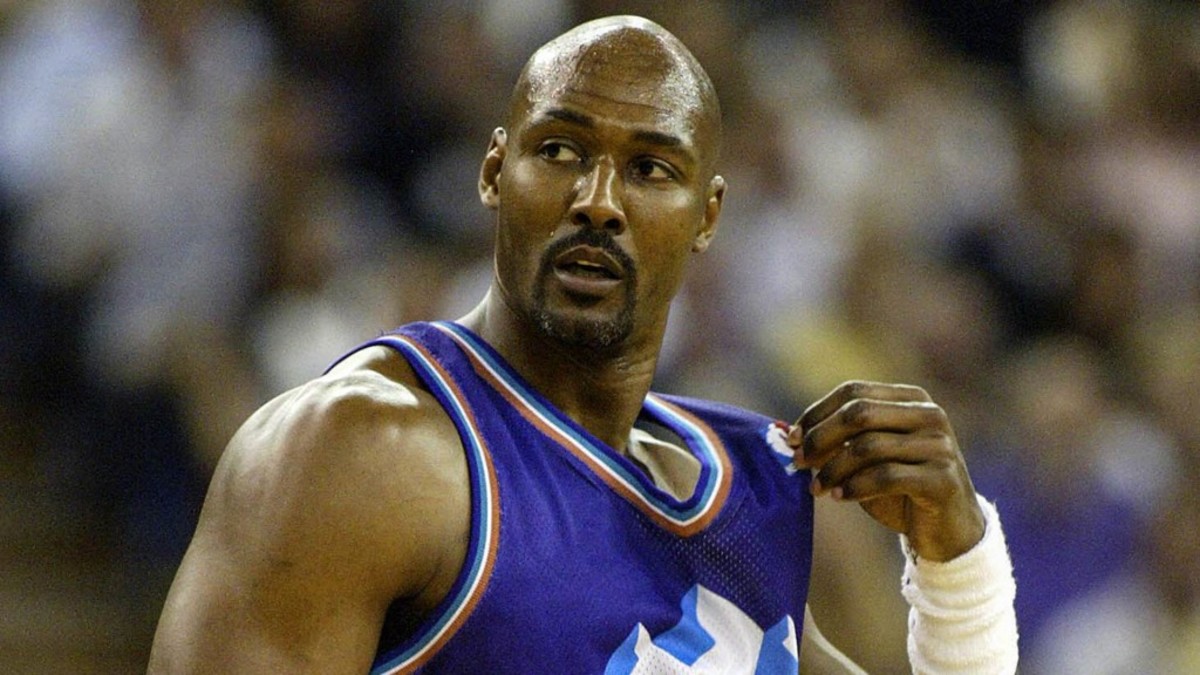 Karl Malone isn't mentioned often enough nowadays because of his well-documented issues off the court. But basketball-wise, he was one of the most talented and dominant players of all time, even though he could never win a ring.
Malone scored 36,928 points throughout his 19-year career and was constantly among the top-5 MVP candidates. He won a couple of MVPs, 2 All-Star MVPs, made it to 14 All-Star Games, and 4 All-Defensive Teams. Sadly, Jordan and the Bulls got the best of him twice in the Finals.
1. Kareem Abdul-Jabbar – 57,446 Minutes

Kareem Abdul-Jabbar was always a synonym for production, longevity, durability, and consistency. Death, taxes, and Kareem Abdul-Jabbar. Not many people could thrive in the league for as long as he did and play 1,560 games over 2o seasons.
Kareem Abdul-Jabbar isn't just the league's leader in minutes played but also the NBA's all-time leading scorer with 38,387 points. He also holds the record for most All-Star Games with 19. Sadly, LeBron is likely going to take down all those three milestones.
Read More
Who Wins NBA Finals If Kevin Durant Never Joined The Warriors: Spurs, Rockets And Raptors
NBA Rumors: Los Angeles Lakers Must Land Chris Paul And Create A Big Three Next Season
Top 10 NBA Players Under The Most Pressure This Season
The Two Best NBA Players By Year Of The Last Decade
10 Greatest Regular Season Performances Of All Time