Who is truly the second-best player in the NBA? LeBron James is the undisputed greatest player in the past decade due to his 4 NBA rings and consistency as arguably the best passer and leader in the game. His basketball I.Q. is sensational and he has drawn comparisons to both Michael Jordan and Magic Johnson for his play with the ball.
But second place is up for grabs. Giannis Antetokounmpo is a two-time MVP who has led the Milwaukee Bucks to the best record in the league for two straight years. Anthony Davis is the best big man in the game and was the reason the Lakers went from missing the playoffs to NBA champions in one year. But which of these two superstars can challenge LeBron James for the title of the best player in the world?
To put the debate to rest, it is time to compare the two superstars to come out with one winner.
Scoring – Anthony Davis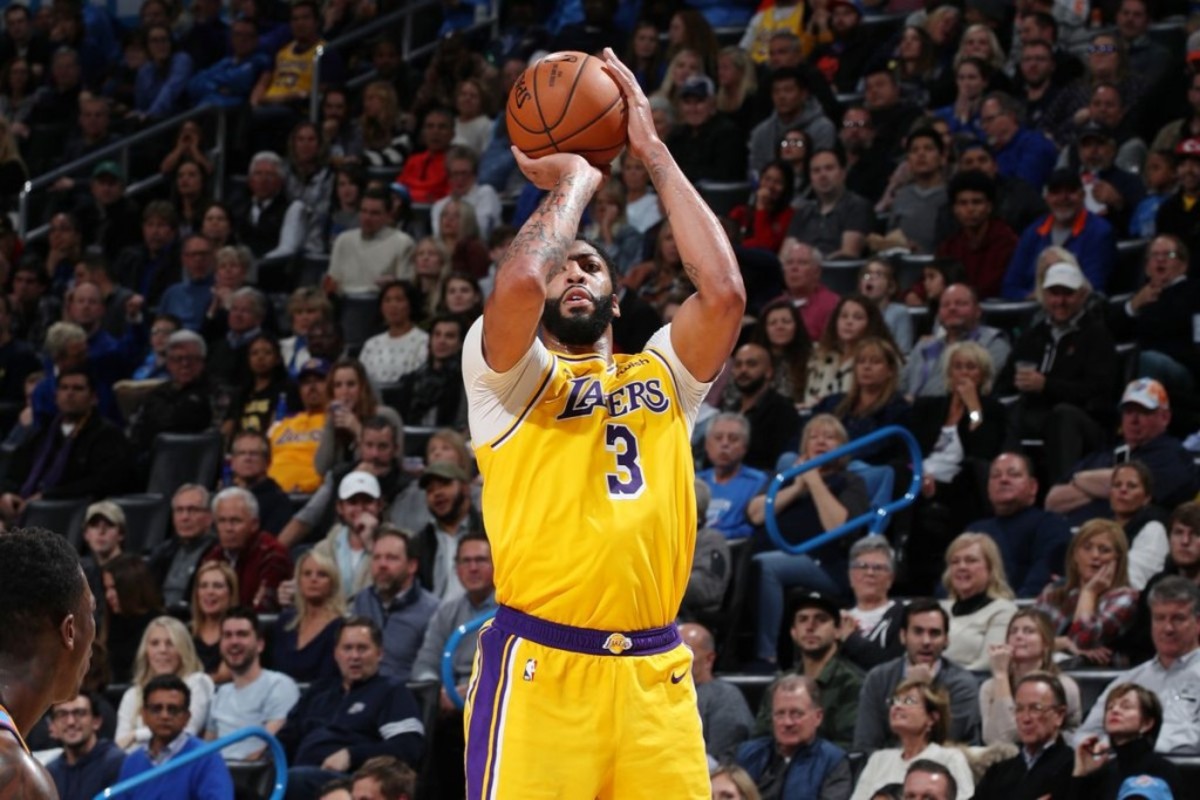 Giannis averaged 29.5 PPG on 55.3% shooting from the field. He is also shooting 63.3% from the free-throw line and only 30.4% from three. It's amazing how Giannis can score this much despite not being a natural shooter from the perimeter.
Anthony Davis averaged 26.1 PPG on 50.3% shooting last season, including 84.6% from the line and 33.0% from three. Davis can take any opponent inside and out and doesn't have a weakness in the offense. Overall, Anthony Davis is a better scorer because he is a better shooter and a more versatile offensive player.
Athleticism – Giannis Antetokounmpo
Giannis Antetokounmpo is probably the most athletic player in the game today. He is extremely long, stands 7 feet tall, and moves like a point guard. He is called "The Greek Freak" for a reason. As a matter of fact, Giannis is as dominant as he is because he is so athletic. He uses his physical gifts to control the game, and that is why he is a two-time reigning MVP.
Anthony Davis is also a gifted athlete when considering his guard-like skills. Davis is long, quick, and has a strong vertical. He moves very well for his size and can handle any position on defense. But he isn't gifted like Giannis Antetokounmpo and relies more on his skills rather than his physical abilities. Giannis takes advantage here.
Defense – Giannis Antetokounmpo
Giannis Antetokounmpo is a great offensive player, and his scoring numbers are clear to see. But Giannis Antetokounmpo is considered the best defensive player in the NBA right now because he is equally as effective on defense. Giannis averaged 1.0 SPG and 1.0 BPG last season, but his impact goes beyond the numbers. Giannis can guard all five positions at any given time, using his physical gifts and talent to stick with players and bother their shots. Giannis was also the well-deserved Defensive Player of the Year Award last season.
Anthony Davis is one of the best defensive big men in the entire NBA right now. He can guard smaller players, rotate well on defense, and is very capable of blocking shots. Davis averaged 1.5 SPG and 2.3 BPG last season, and will certainly be a contender for the Defensive Player of the Year Award this season. As great as Davis is, Giannis tops him because The Greek Freak was on another level defensively last year.
Clutch – Anthony Davis
Giannis Antetokounmpo has everything, but his ability in clutch moments has come under question. The fact that Giannis isn't a great shooter also harms him in the clutch. He has time to correct this, and all eyes will be on his ability to make clutch plays in the postseason for the Bucks this season.
Anthony Davis might be one of the most clutch players in the league. He has the size to get his shot off whenever he wants, and the scoring ability to make big-time shots. Davis's ability as a scorer makes him a go-to option for the Los Angeles Lakers and we will see Davis taking big shots again this season. The most recent example of a clutch shot made by Davis was Game 2 in the Western Conference Finals against the Denver Nuggets last season. Davis takes this in a no-contest.
Leader – Giannis Antetokounmpo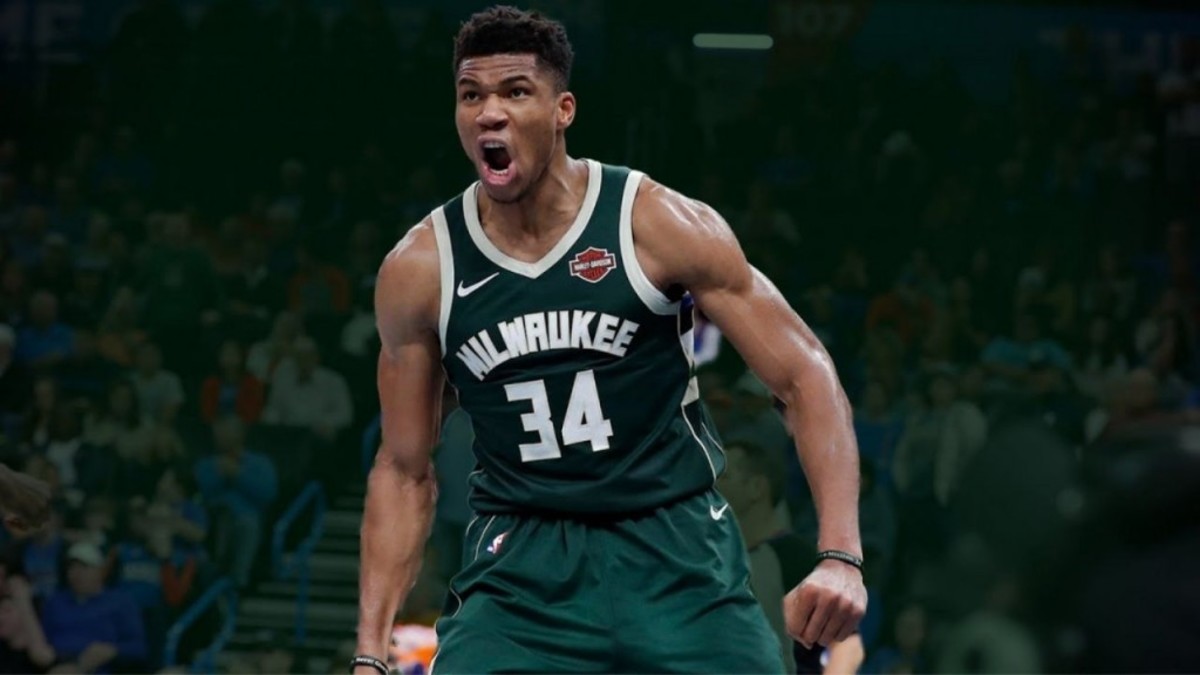 Giannis is improving as a leader and is slowly becoming the #1 most dominant player in the NBA. It is only a matter of time before he becomes the undisputed face of the NBA, and all that remains is for him to get it done in the playoffs first. Nonetheless, Giannis has shown he can lead an average supporting cast to the best record in the league for 2 straight years. He won MVP twice and is the only reason the Milwaukee Bucks are in the title race.
Anthony Davis is a great player but his leadership had come under question. He never led the Pelicans past the first round of the playoffs and only found success by playing second-fiddle to LeBron James in Los Angeles. Davis never had success as the man and the way he forced his way out of New Orleans isn't the hallmark of a leader. Giannis is a better leader by quite a mile.
Basketball IQ – Even
When it comes to basketball I.Q., Giannis Antetokounmpo and Anthony Davis are probably 2 of the best in the league.
Giannis Antetokounmpo has a high I.Q and is one of the best overall players in the league right now. He dominates the game on both ends and does not have a weakness besides his inconsistent shooting. Anthony Davis impacts the game on both ends of the floor and is especially a force on offense, so this one is too even to distinguish.
Impact – Giannis Antetokounmpo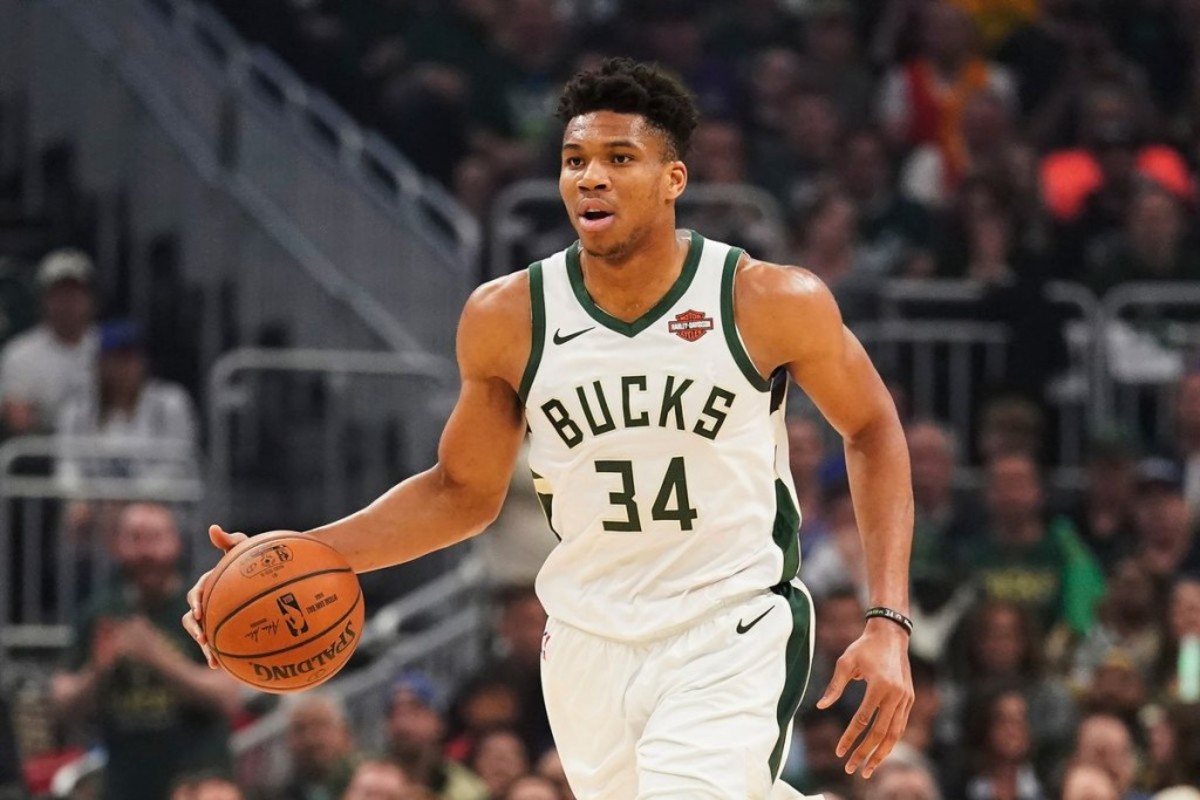 Giannis Antetokounmpo is a stat sheet stuffer and is the reason the Bucks had the best record in the league for two straight years. His impact is undeniable and he is probably the best two-way player in the game right now. Giannis averaged 29.5 PPG, 13.6 RPG, 5.6 APG in a sensational season last year that showcased what he brings to the table.
Anthony Davis is the best big man in the game and doesn't have a weakness on the floor. On 90% of occasions, Davis could impact a game better than any player in the league. But Giannis is a better rebounder, better passer, and a better defensive player. Anthony Davis cuts this one close, but Giannis is too great to ignore.
1 on 1 Game – Even
Giannis uses his freakish gifts to dominate any defender in his way. One on one, Giannis is simply unstoppable. He has the strength and athleticism to get to the rim, finish inside with force, and dominate any defender. On the defensive side, he has long arms and a high defensive awareness that can't be equaled at this moment.
On the other side, Anthony Davis is just as dominant one on one. The key reason is his shooting ability. Davis can knockdown shots over defenders far better than Giannis can, which makes him more of a threat in a 1 vs. 1 situation. Giannis might be the more impactful player for his team, but one on one Anthony Davis is just as dominant.
Career – Even
This is the toughest category to gauge because Anthony Davis has won the elusive NBA title while Giannis Antetokounmpo has a massive edge in individual accolades with 2 MVPs and a Defensive Player of the Year Award. For the sake of fairness, this one has to be close.
Giannis might be the better talent right now but Anthony Davis has to even this up with his NBA ring. It remains to be seen whether individual or team accolades are more valuable when comparing players, but it is always safer to compare both. Giannis has a slew of individual achievements but doesn't have a single Finals appearance yet, while Davis was a force for the Lakers and earned an NBA championship albeit with a better team. Still, this one is even.
Final Score
Giannis Antetokounmpo vs. Anthony Davis 4-2
Giannis Antetokounmpo edges Anthony Davis as the second-best player in the world. Anthony Davis is the best possible teammate for LeBron James because he can prosper in a secondary role, but he isn't quite as good as Giannis is. Antetokounmpo can carry a franchise on his back and has more individual accolades than Anthony Davis. Giannis also affects the game in more ways than Anthony Davis, although he isn't as good of a shooter and a scorer.
Next
Full Player Comparison: Giannis Antetokounmpo vs. Kevin Durant (Breakdown)
Full Player Comparison: James Harden vs. Russell Westbrook (Breakdown)
Full Player Comparison: Zion Williamson vs. Luka Doncic (Breakdown)
Full Player Comparison: Shaquille O'Neal vs. Wilt Chamberlain (Breakdown)
Full Player Comparison: Anthony Davis vs. Tim Duncan (Breakdown)