New evidence reveals that the mini Kawhi vs LeBron may have originated way back in 2008, when Leonard was still a junior at Martin Luther King High School. How is that possible, you may ask?
Well, as a standout prospect, Kawhi averaged a team-high 17.3 points, 6.5 rebounds, and 1.7 steals per game. Leonard also led his team to the CIF Divisional title in 2008. His play earned him national attention and also an invitation to LeBron's exclusive skills camp.
Kawhi declined the invitation for, what was at the time, unknown reasons.
But as told by Leonard's long time trainer Clint Parks, Leonard told him that the reason why he didn't want to go was because "I play real basketball."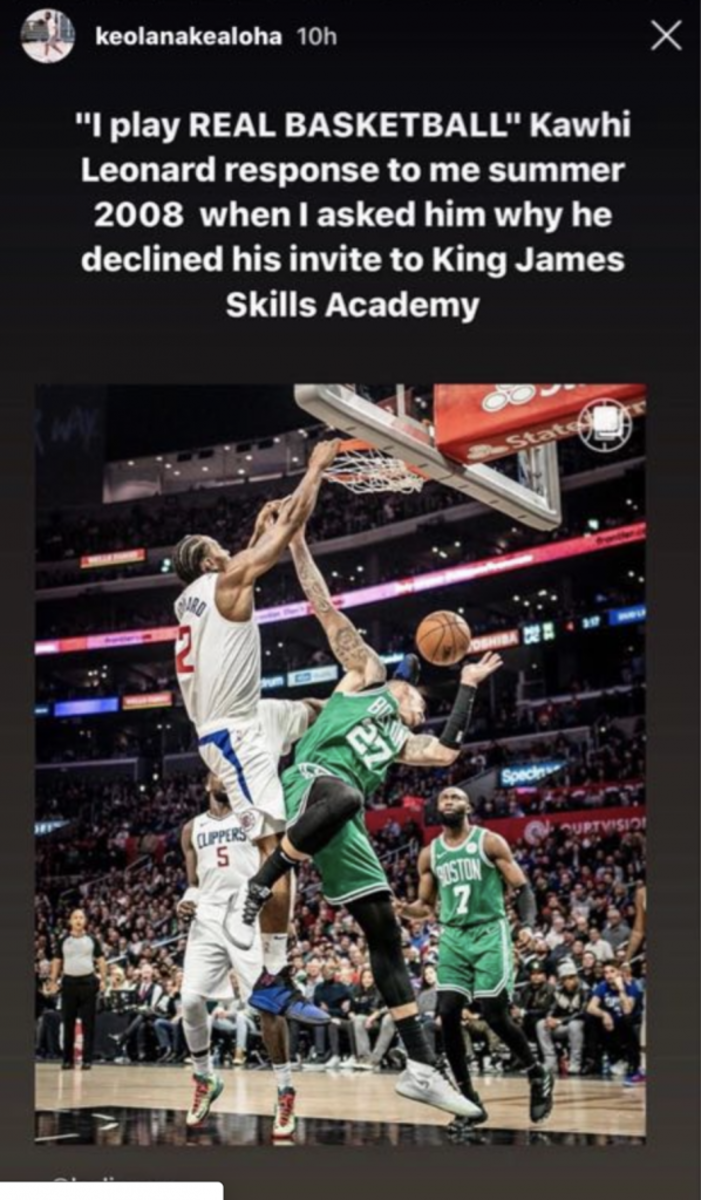 Obviously, this implies that Kawhi wasn't a fan of LeBron's game and didn't want to learn from him.
The thing is, their games aren't very different. Both play both sides of the ball, both can score inside and out, and both play with fierce intensity and passion. Obviously, LeBron is much more of a facilitator while Kawhi is more of a scorer but there really aren't many differences on the court.
Off the court, however, there are two different leadership styles. James is much more outspoken and embraces the spotlight of being a superstar. Kawhi is much more reserved, to himself, and shies away from all the theatrics.
Today, there is a feeling of angst between the two, as Kawhi jockeys for the NBA's top player position. While their rivalry is still somewhat misunderstood, there are obviously some bitter feelings between each other — even if none of it is personal.