The power forward position has changed tremendously over the years since these former big men are actually playing like wingmen and sometimes guards! The power forward position used to be an after-thought, until the slew of talent at the position has come through the league. Most of the top power forwards in the world have incredible skill sets that make them invaluable to their teams.
Since the NBA is becoming more and more a positionless game, the power forwards are now required to defend multiple positions and hit perimeter shots. Still, some power forwards play like traditional big men and are capable of impacting the game accordingly.
Here are all the best power forwards in the NBA, chosen by each category.
Scoring: Giannis Antetokounmpo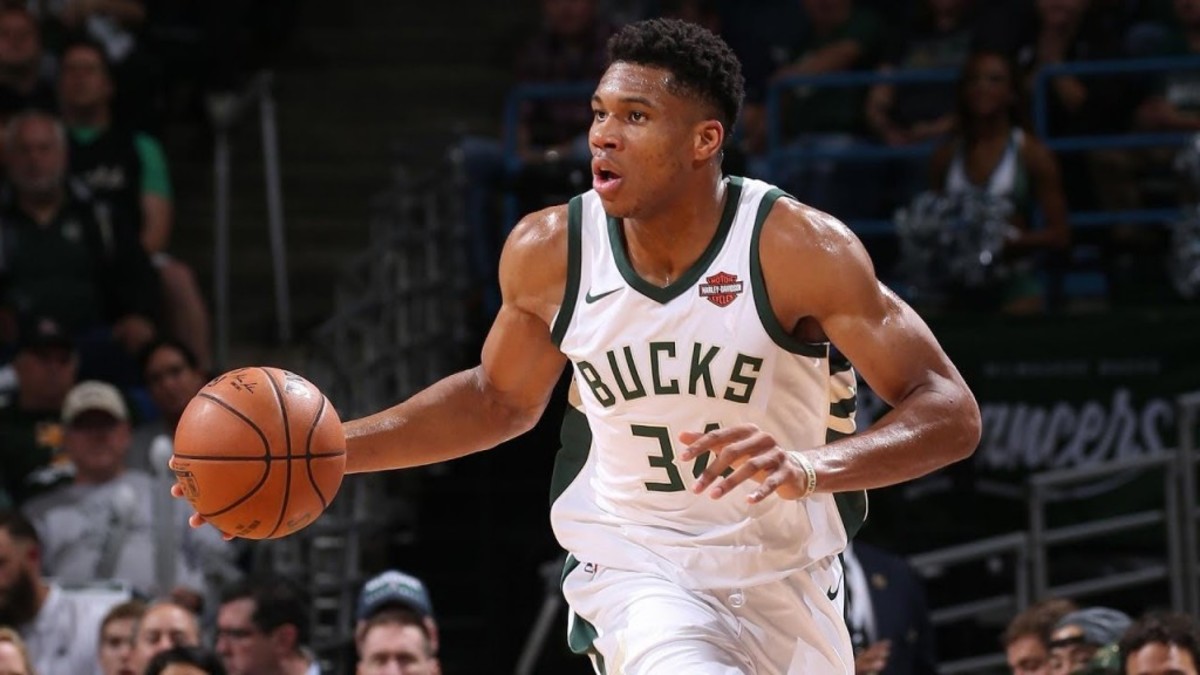 In terms of putting the ball in the basket, Giannis is the best at the power forward position. He can score at will around the paint, using his speed and length to finish his drives and flush it over his helpless defenders. Giannis is also very proficient on the fast-break and can get from one end of the floor to the other in just a few steps.
The Greek Freak is simply the most dominant scorer at his position, and one of the top scorers in the entire world.
Rebounding: Giannis Antetokounmpo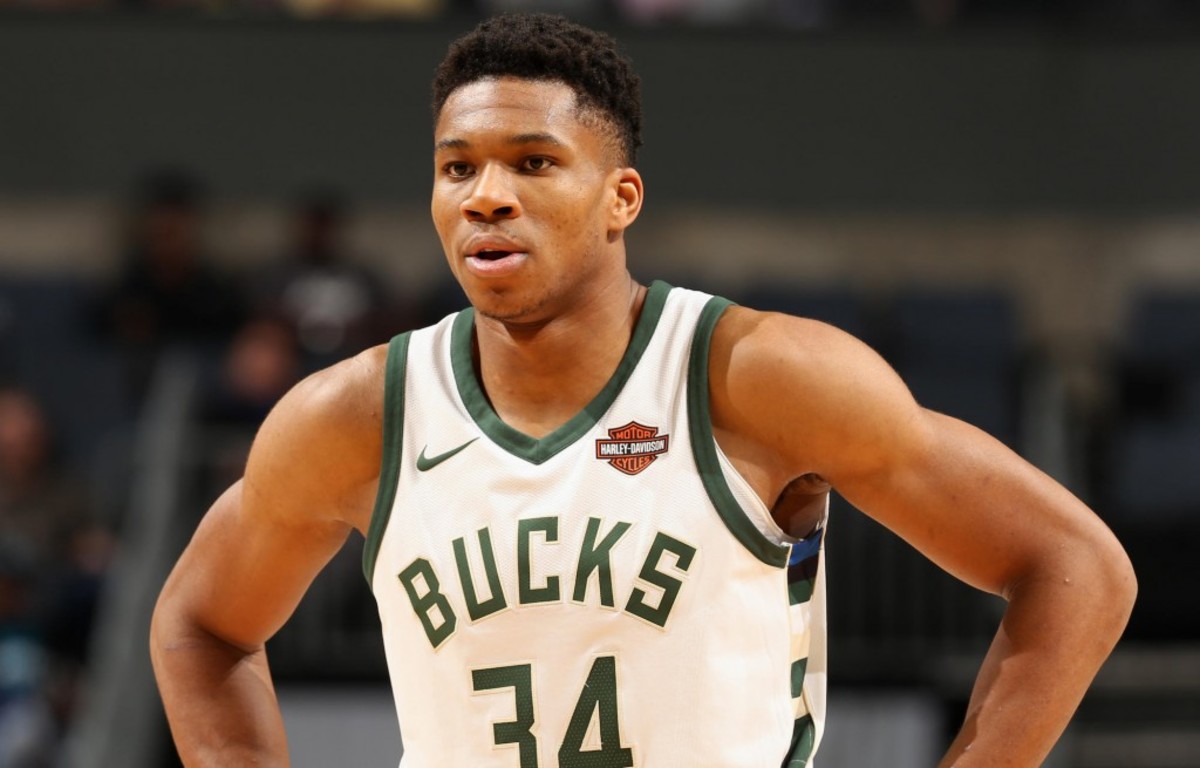 There are clearly many great rebounders at the power forward position. AD has a very strong argument, thanks to his ability to snatch down 20 rebounds in a game with ease. Even Kevin Love can put up monster rebounds, although he is not as dominant as he used to be when he was in his prime. All things considered, Giannis is the best rebounder at his position. He moves easier than anyone at his position, so he can snatch rebounds at a better rate than his peers.
Thanks to his leaping ability, quickness, and length, Giannis is the best rebounder and takes this category.
Playmaking: Draymond Green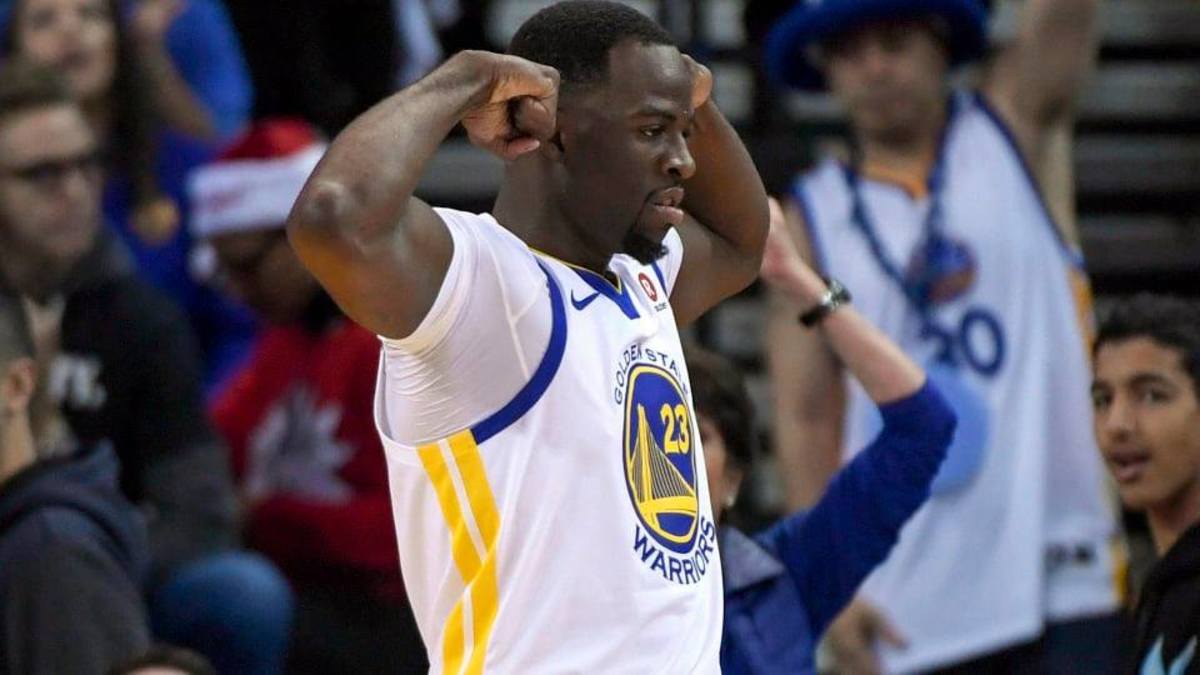 Giannis has an argument for this one too since he averages the most assists and makes the most scoring plays off of assists at his position. But Green is a gifted playmaker. He can read the floor like a point guard and can set up plays thanks to his leadership and basketball I.Q. Even if Giannis will average more assists thanks to his offense and scoring ability, Green is more effective at playmaking at half-court.
Many times did we see Green handle the rock for Golden State, and get Steph and Klay open looks all night. Even on the break, Green has outstanding court vision and always makes the right play.
Shooting: Kevin Love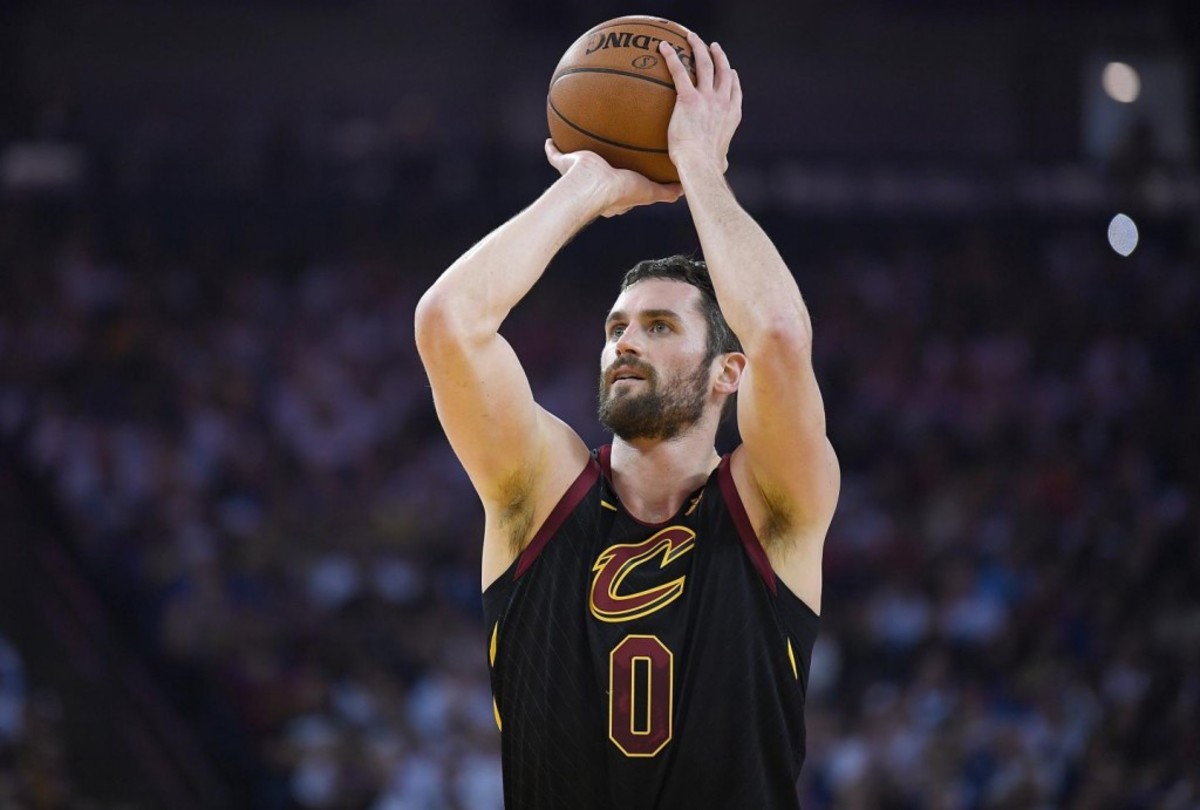 This one is not very close. The best power forwards in the NBA actually prefer to score around the basket, and K-Love is the better shooter than the rest. Love can take it down low as well, but he is more dominant from the perimeter. He is a long-range sniper and a very effective mid-range shooter. He was key to the Cavaliers' NBA championship, and he showed that he will make shots on a consistent basis and especially when he is needed.
Love's ability to consistently be a sharpshooter from beyond makes him one of the most valuable power forwards in the game.
Defending: Giannis Antetokounmpo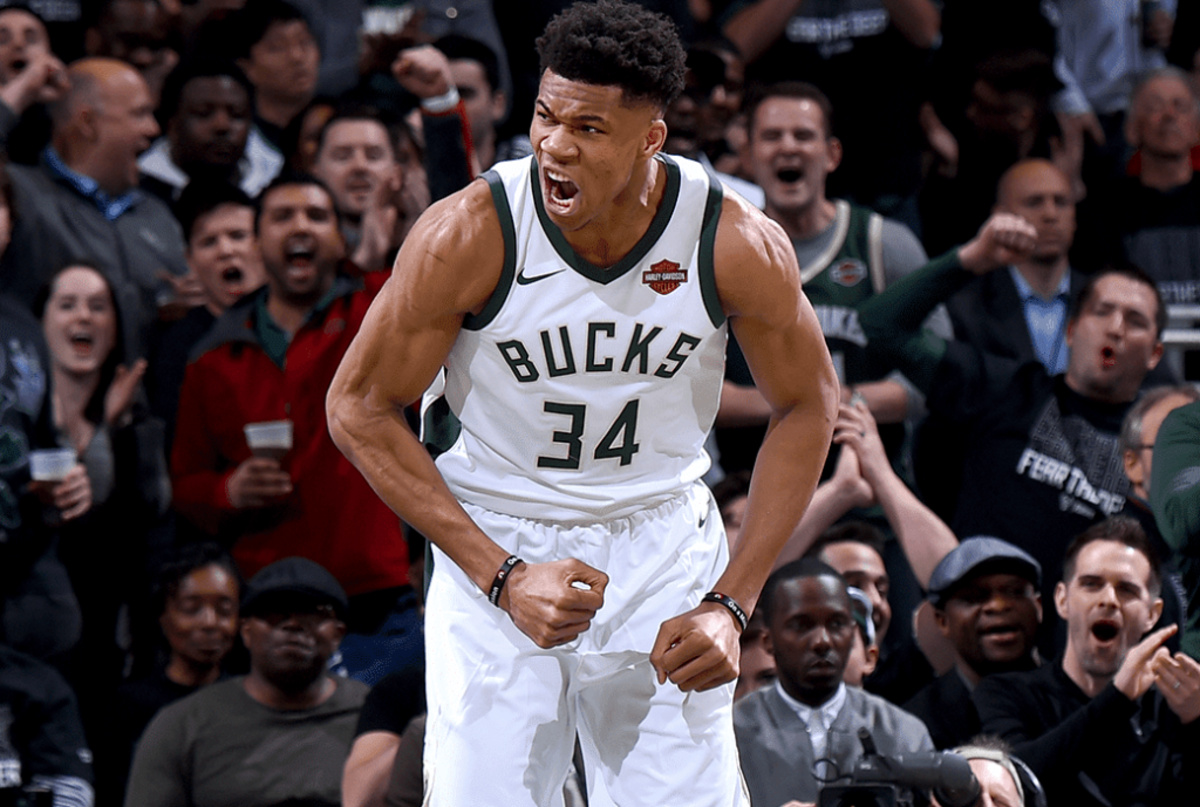 Many power forwards in the NBA now are required to defend the ball and switch out to shooters very easily. Luckily for Bucks, Giannis is usually the most athletic player on the floor and can guard anybody on any night.
Giannis is tall and lengthy enough to bother bigger players shots, and especially be a nightmare to attack if you're a guard. Giannis can shut down the paint and even shut down the perimeter. He is truly one of a kind.
Clutch: Kevin Love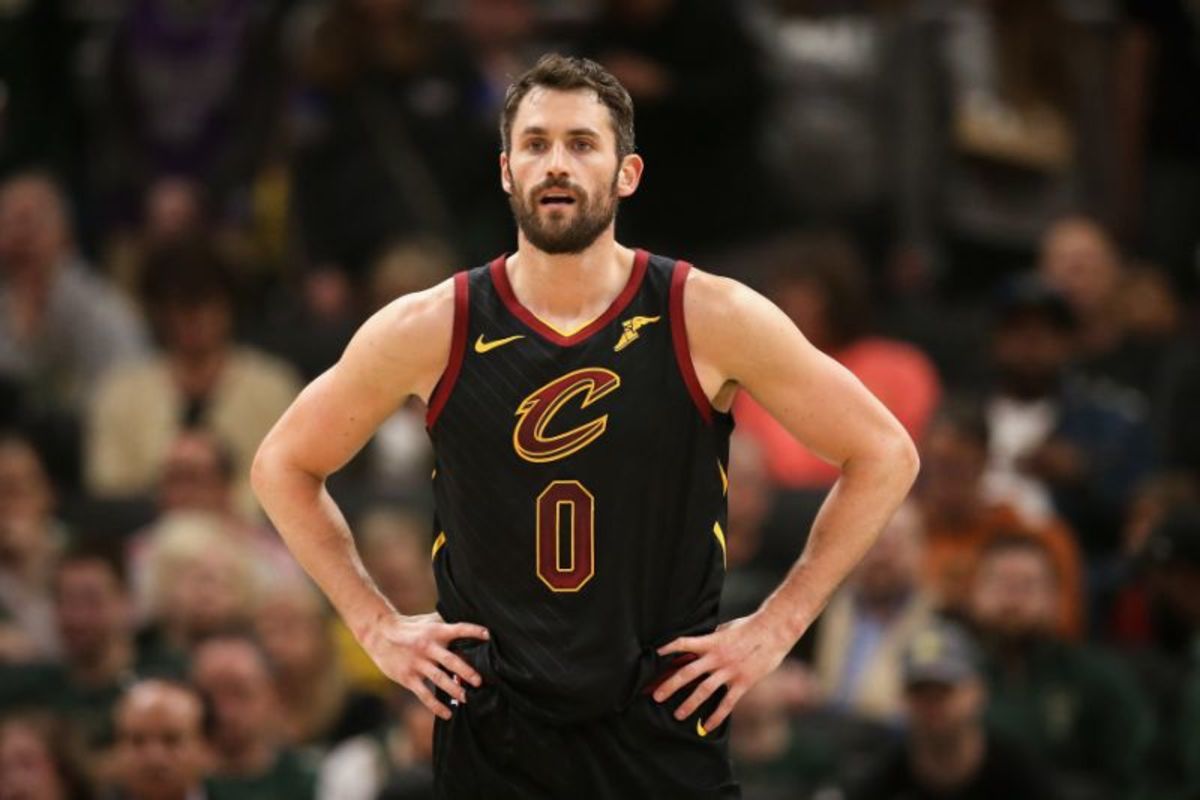 When it comes to clutch, Love has to be mentioned. Since he is one of the best shooting big men in the league, he often has open looks drawn up for him in clutch moments. Not to mention, he just has delivered when it has counted most. Even when he is forced to play clutch defense, as shown when he stopped Curry's key shot in the NBA Finals, Love is a winner and knows how to get it done.
His track record and sharpshooting makes him the best clutch power forward.
Efficiency: Giannis Antetokounmpo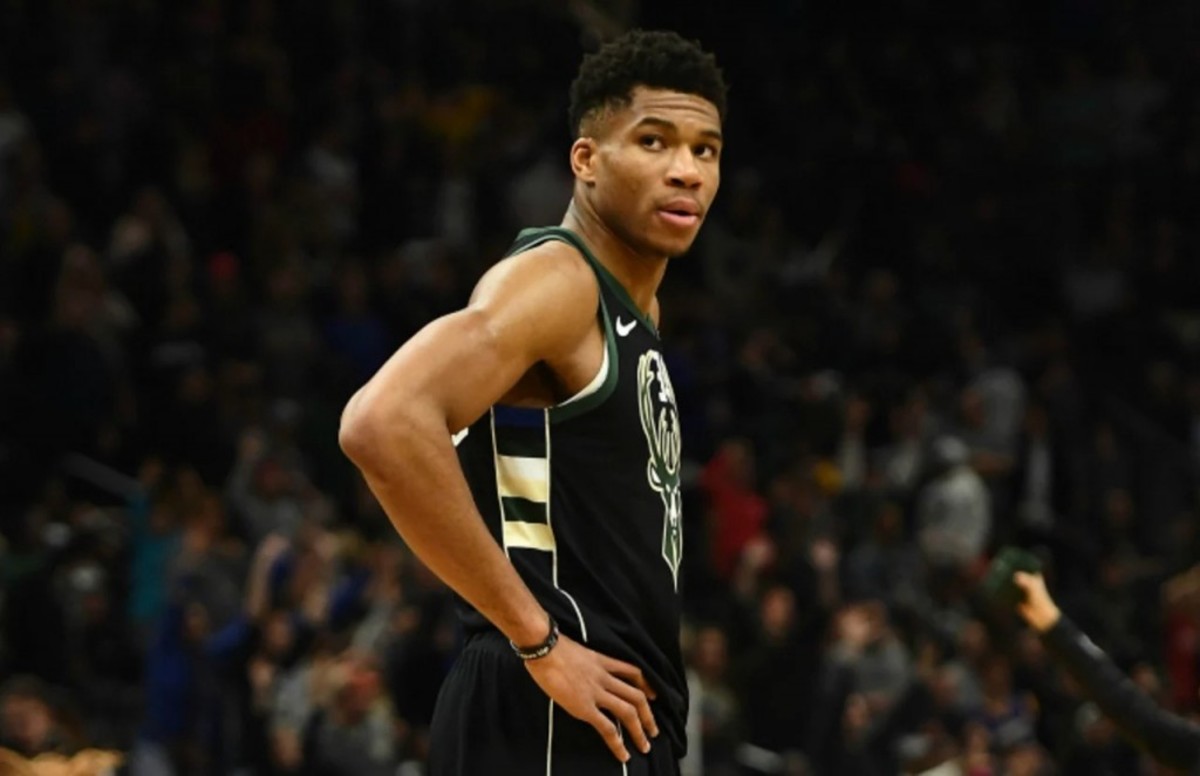 Giannis is the most efficient superstar at the power forward position since he has all the tools to be effective without having to shoot the ball too much or overdribble. Giannis, mainly thanks to his incredible length, can literally get from one basket to the other in just a few steps while he is on the move with the basketball.
He also shoots a very high percentage from the field since he takes most of his shots close to the basket, and still managed to average over 27 points per game doing so. Giannis averages the most points, rebounds, and assists at his position and is simply the most efficient player at his position.
Leadership: Giannis Antetokounmpo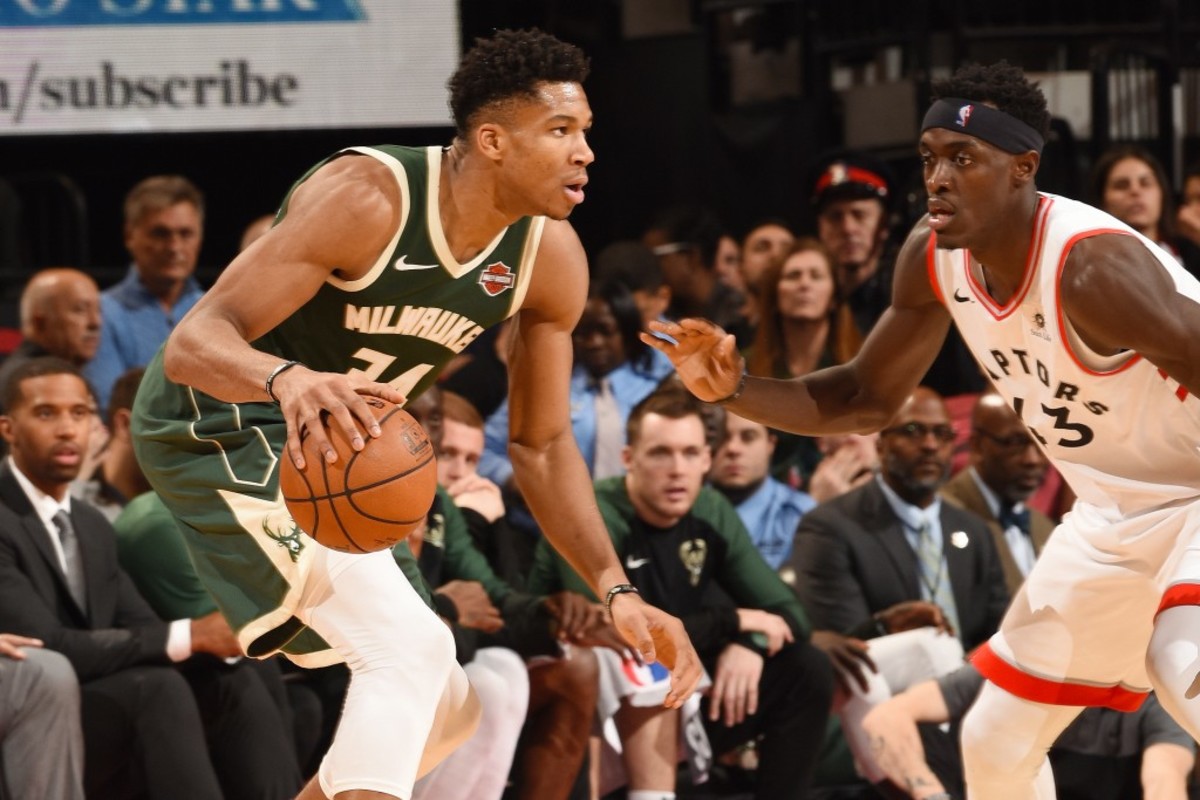 There are few power forwards in NBA history who are considered exceptional leaders. Giannis, is not at that level yet, due to age, but he is still the best leader. He has the special ability to be the best player on a championship team, and make everyone around him better at the same time. Giannis is so dominant that he attracts the attention of the entire defense, and he is unselfish enough to get guys easy shots all game long.
His high basketball I.Q. and consistent production makes him the best leader.
Athleticism: Giannis Antetokounmpo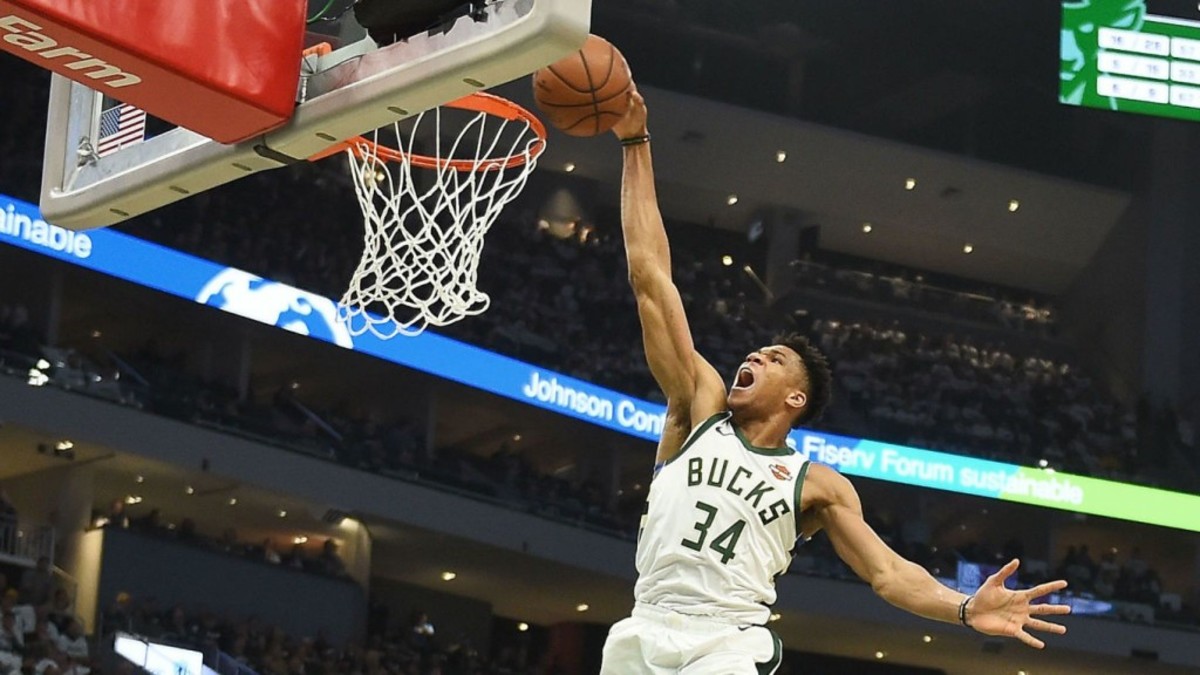 In terms of pure athletic ability, Giannis is a different breed. He is long, quick, and has the incredible reach when he lifts his arms up. There probably isn't a player in history with the build of Giannis, as he literally moves like a point guard. This is what makes him exceptionally dominant.
While Blake Griffin mixes power and verticality, he is not as athletic as he was in his rookie season. This makes it an easy win for Giannis here since we have never seen a player like him before.
Ball Handling: Giannis Antetokounmpo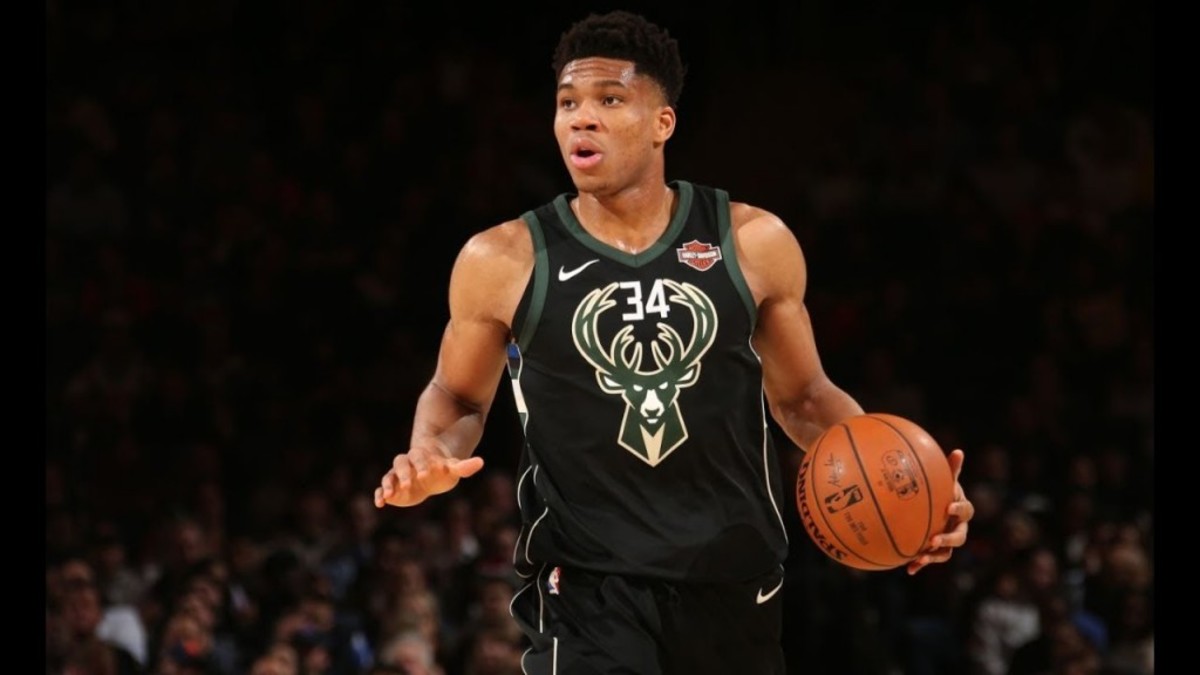 Once again, Giannis takes this basketball category. He handles the ball like a point guard and makes them easy plays that are necessary for his team to win games. He has great handles that allow him to run the point, beat his defender with dribble moves, and maintain possession of the ball when he is in the post.
Giannis hardly gets stripped, and his ability on the ball makes him the best at this category.
Basketball I.Q.: Anthony Davis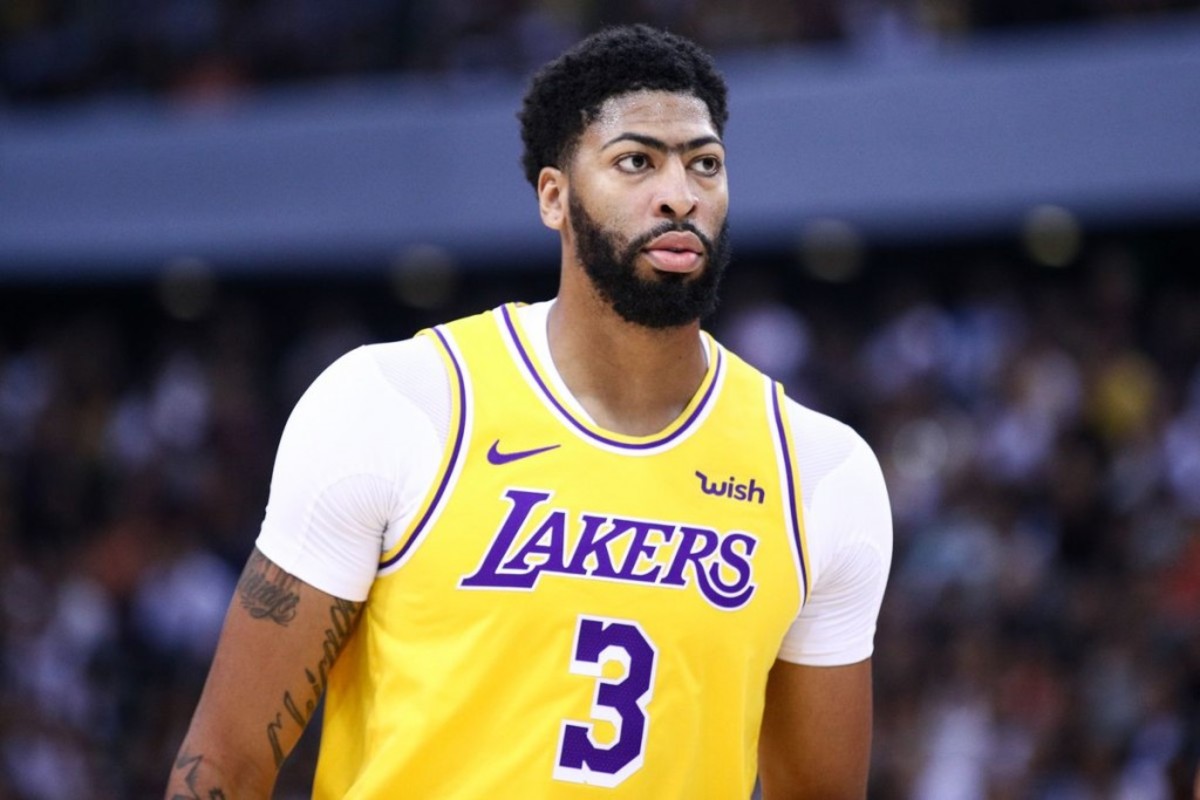 Giannis might have an argument here once again, but AD deserves this category. He is a unique big man who simply has it all on both ends of the floor. He is bigger and taller than Giannis and can read the defensive end very well. On offense, he knows when to finish inside and when to take the defender outside for his spin jumpers. His ability to make outside shots makes him a very good high-IQ player.
Even though Giannis can do it all on the court, and is a more dominant player, Davis has every single tool in his arsenal where their power forwards is lacking.
Overall: Giannis Antetokounmpo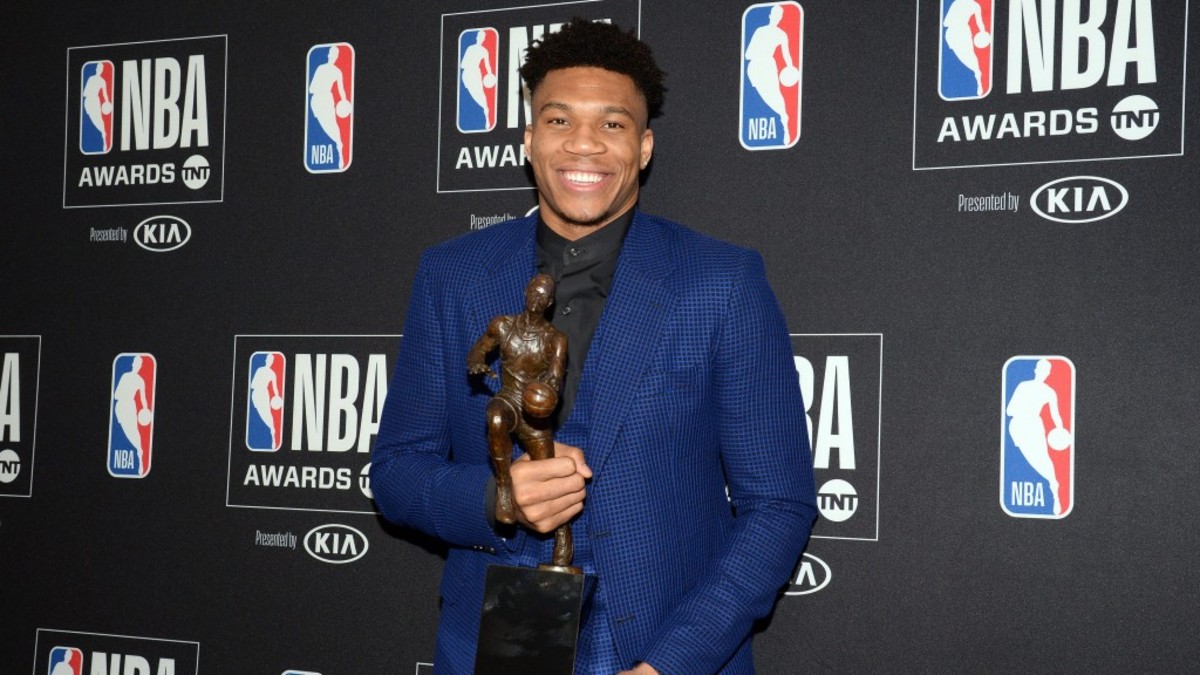 All factors considered, Giannis is the best overall power forward in the league. As the reigning MVP of the regular season, Giannis proved he was the best player on the best team last year. And the Bucks would probably be at the bottom of the conference if it wasn't for Giannis and his dominance every night.
He has picked up where he left off last year and is putting up incredible numbers once again. He is averaging close to 30,14, and 6 while leading his team to one of the best records in the East. He is also one of the favorites for the MVP Award this season.
Next
Ranking The Best Point Guards In The NBA By Category
Ranking The Best Shooting Guards In The NBA By Category
Ranking The Best Small Forwards In The NBA By Category
NBA Trade Rumors: Top 5 Best Destinations For LaMarcus Aldridge
Who Wins 1 On 1 Game: Michael Jordan vs. LeBron James (Full Breakdown)